Back to school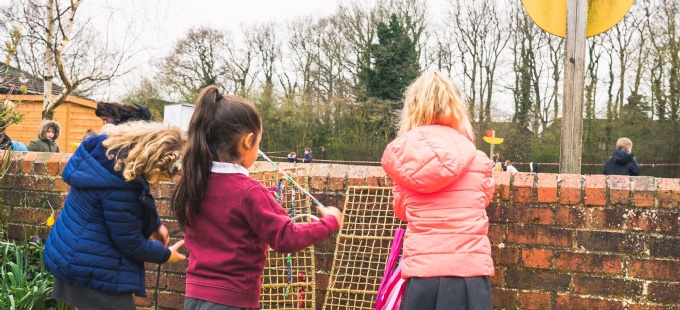 We are so happy to have all the children back at school.
Before the children returned we spent money on new play equipment such as balls and frisbees and some larger art projects for the playground. We knew that the children had really missed their friends and needed opportunities to play together and co-operate with each other. Activities have included weaving as you can see in the picture, chalking and giant spirographs.
Teachers have been celebrating some of the fabulous work completed during lockdown and assessments have begun this week to help us establish any gaps in learning and plan our next steps to support all children's progress.
Teachers will feedback to you next week during parents evening sessions and we then have the Easter holidays. Breakfast club begins after Easter and the return of some after school activity clubs. Further details to follow.