The Nowhere Emporium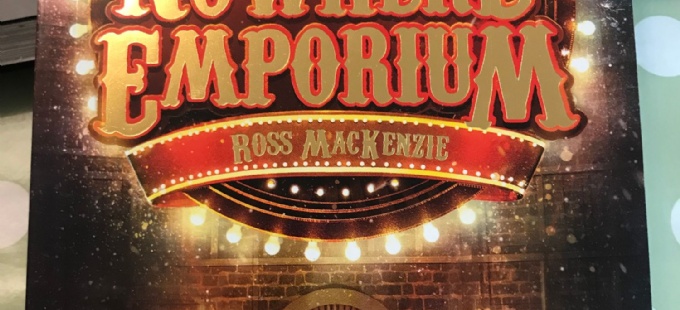 I hope you are all enjoying our reading skills book, I am!
I have been thinking about what my room would look like in The Nowhere Emporium...
There are books as far as the eye can see; the tall towering shelves line the walls and stretch into the distance standing proud like rows of alert soldiers. In the middle of the room is a roaring fire and a huge stone hearth covered in candles dancing in the dim light. To the right of the fireplace is a large, squashy, tartan armchair that invites you to sit down and curl up with a good book. Over the back of the chair is a soft and sumptuous throw, perfect for cold winter days snuggled up. A lofty ladder stretches up above the chair reaching the uppermost shelves to find never before found gems; dust motes dance gracefully through the dappled sunlight before coming to rest hidden from sight. A battered worn wooden floor creaks as you cross it and the flames from the fire sizzle and spit as they jump from log to log. Drifting slowly through the air the smell of smoke finally hits your nostrils whilst every time you open a book the tantalising smell of brand new adventures awaits.