A visit from Cyril!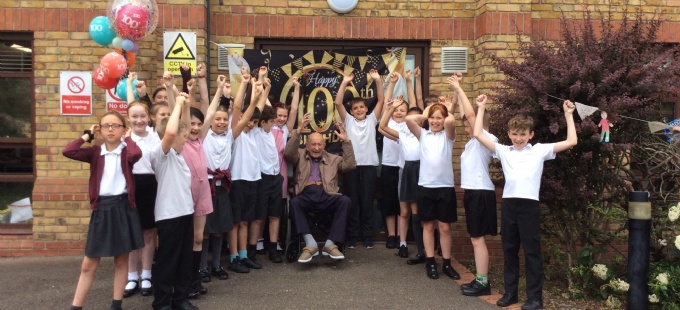 Happy 100th birthday Cyril!
Cyril, a neighbour and friend of Mrs Tayler's, recently celebrated his 100th birthday. He came to school to celebrate with the class.
In preparation for his visit, each of the children wrote questions for Cyril and shared a little piece of information about themselves. On the day, they really enjoyed asking him questions about his life and we were all amazed at the amount of things he could remember from such a long time ago. He could even remember his favourite teacher's name!
He brought in a few of his birthday cards, including a special one from the Queen. We all enjoyed singing happy birthday to him and eating cake!