Ancient Greek Day Part 2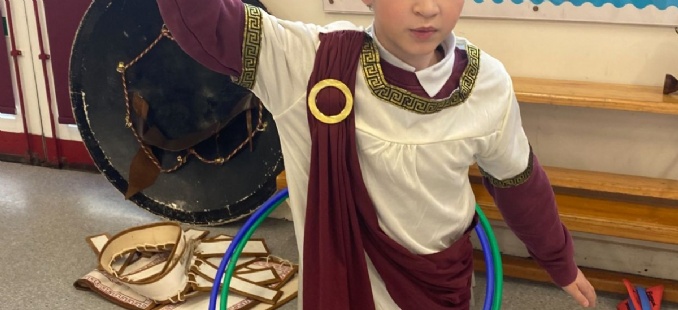 This afternoon we learnt about the ancient Greek Army and the Olympics
We started the afternoon in the hall learning about the ancient Greek army and the armour they used to wear. It was very heavy!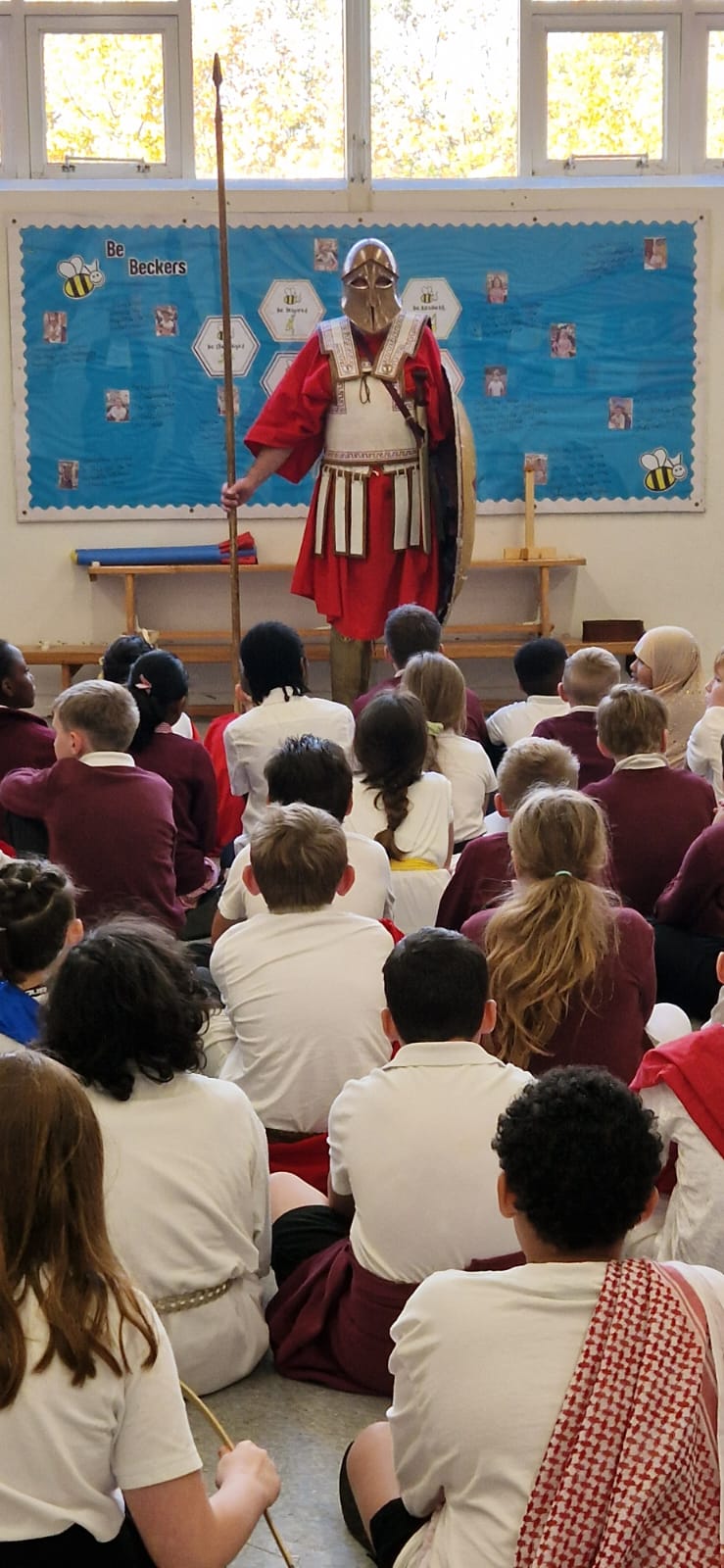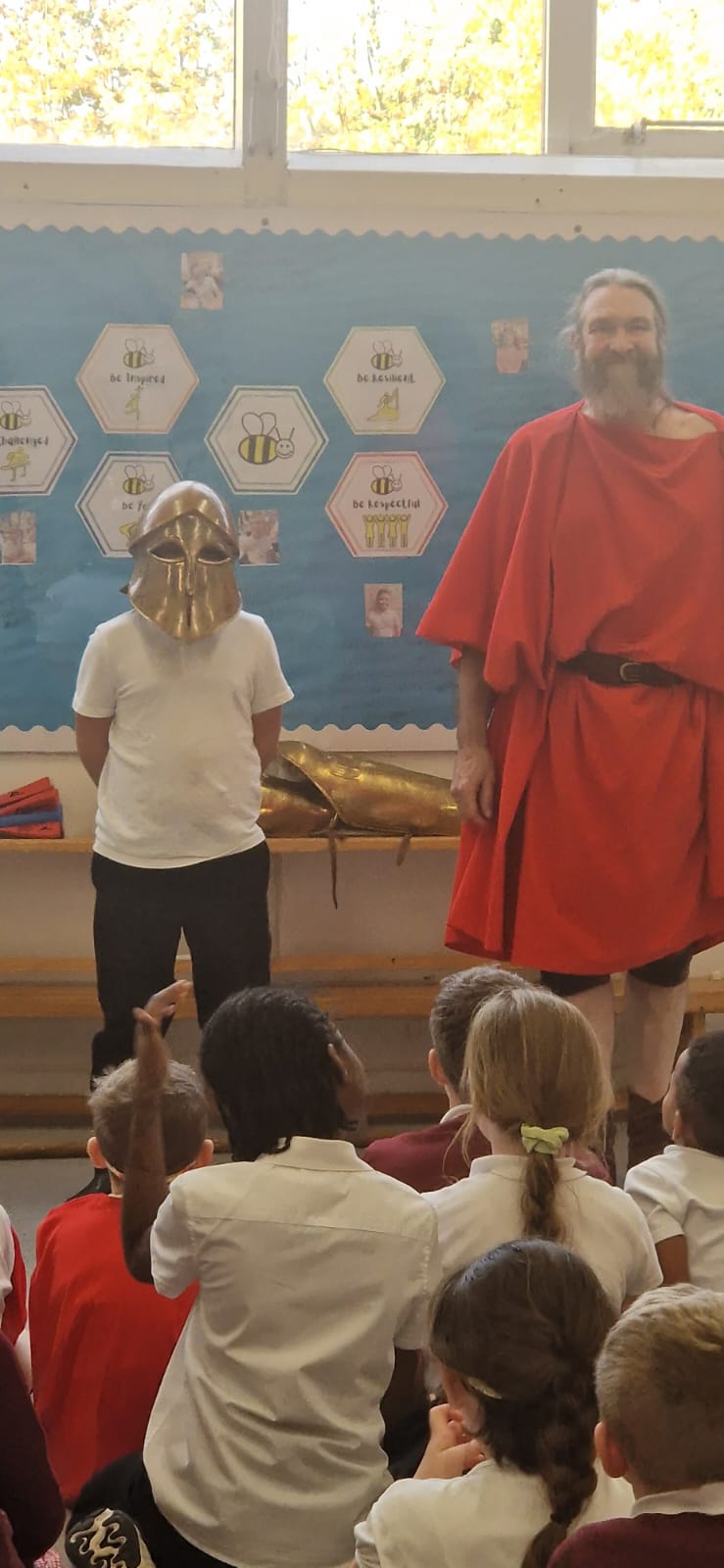 Then we had our own version of the Olympics - Athens v Sparta. The year 5 and 6 were split into two teams and competed against each other in the ring toss and the javelin.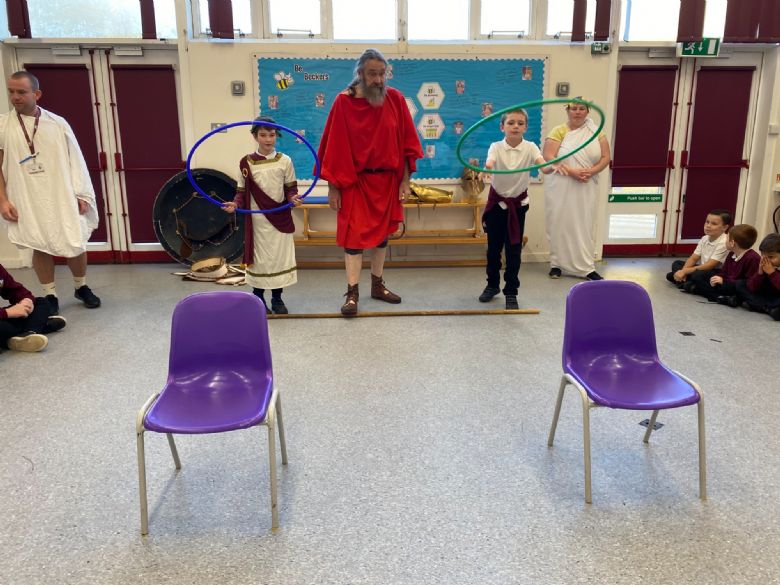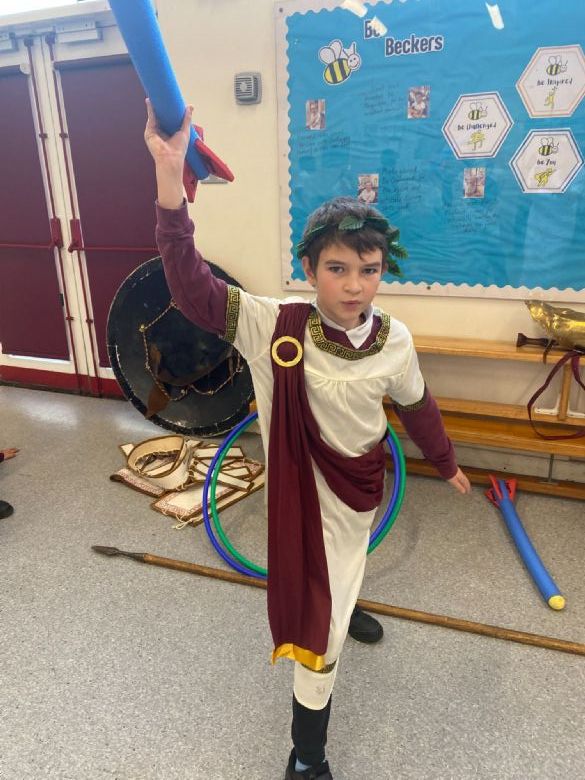 Team Athens were victorious!
Overall, we had a brilliant day and learnt lots of new facts. I am sure it's a day we will all remember for a long time.
These are some of the facts we learnt today:
- Greek armour was made of cloth
- Ancient Greeks played a game similar to chess
- Poetry was an Olympic event
- Zeus' dad was Cronos
- Nike was the god of Victory
- Heracles was the strongest man on earth
- Aristotle named the Arctic and the Antarctic