Coming Home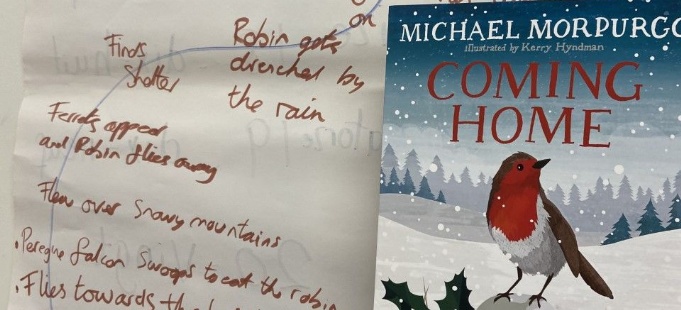 This week we have started to write our own stories.
We are using the Michael Morpurgo book as a stimulus and we are retelling the story from the robin's point of view. The children have been using their descriptive vocabulary to write about the robin's journey. We are using emotive language too to help us understand how the robin would have felt throughout his journey. We are about half way through so far and the stories are really starting to take shape. I can't wait until they are finished so I can read them all the way through.
Some of you may recognise the story from the 2017 Waitrose Christmas advert, if you wanted to have a watch, it is on YouTube.