World Book Day 2021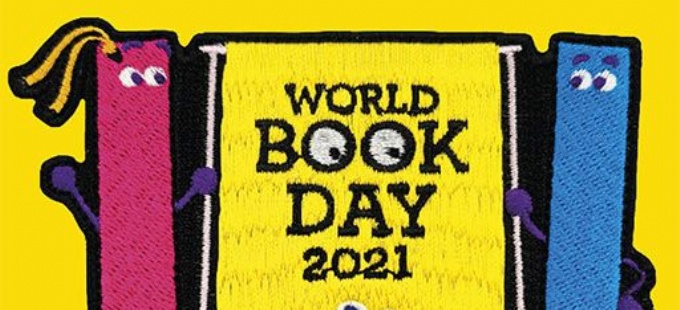 On Thursday 4th March 2021 it is World Book Day.
World Book Day is a day dedicated to promoting the love of reading in children and young people. They provide all children in the UK with book token so they can buy a book of their own. Reading for pleasure is an important part of growing up and everyone should be encouraged to find their genre; whether it's adventure stories or mythical stories or funny stories or even romantic stories!
In school we would be thinking about our favourite books. I wonder what your favourite book is?
Here is selection of books that we have in school that I think you might enjoy reading:
The Ickabog by JK Rowling - The Ickabog is coming… A mythical monster, a kingdom in peril, an adventure that will test two children's bravery to the limit. Discover a brilliantly original fairy tale about the power of hope and friendship to triumph against all odds, from one of the world's best storytellers.
Code Name Bananas by David Walliams - Go back in time with No. 1 bestselling author David Walliams for a whizz-bang epic adventure of action, laughter and secret plots – and the extraordinary friendship between a little boy and a huge gorilla that just might save the day…
Born to Run by Michael Morpurgo - Joy and heartbreak combine in this bittersweet tale of a champion greyhound's journey through life – and from owner to owner…
The Princess and the Suffragette by Holly Webb - It is 1913, nine years after the end of A Little Princess saw Sara Crewe escape Miss Minchin's orphanage. Lottie, the smallest girl from the original story, learns about the Suffragette movement from Sara, who returns to visit from time to time. Soon Lottie finds herself sneaking out of the orphanage to attend a demonstration, in defiance of her cold, distant father. A father who has a secret to hide about her own missing mother... It's a story about lost mothers turning up in unexpected situations, the power of friendship and female empowerment.