Mersea day 2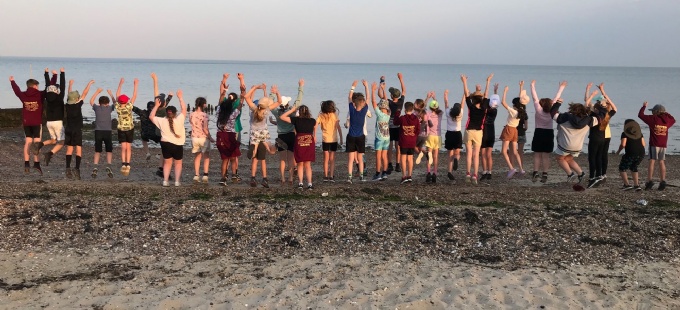 The day started early this morning when the first toilet runs started at 5:20am this morning! This meant everyone was up and ready for breakfast by 8am, although some were more bright-eyed and bushy tailed than others!
We had a chilled out morning with a nail salon and games in the dining hall to avoid the worst of the heat and then one activity.
After lunch, we had an impromptu room inspection which was interesting to say the least! We now understand why some people can't find any of the things they brought with them!
We then went out to our next activity and had some surprise visitors (Mr Butler, Mrs Brett and Mr Browning).
Dinner was a BBQ which we cooked in our garden and pudding was a massive chocolate cake!
After dinner, we went to the beach for an hour to build sculptures, paddle, find sea glass and sing campfire songs. We did have to throw a few pairs of muddy socks away though afterwards as they were beyond saving! We are hoping that the early start and being on the go all day leads to a quicker bedtime tonight!