Mersea Day 3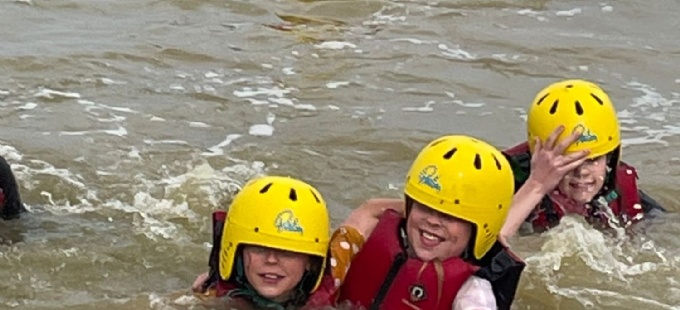 Our first water activities.
After a thunderstorm last night the temperature had dropped to a reasonable 26 degrees with a lovely sea breeze.
We started the day with some team building and individual competitions. We were super impressed with the way all the teams worked together to create models of different places from around the campsite (however by the time I came to take photos of them they had all collapsed!). The individual competition was to design something from Plasticine, and we were blown away with everyone's creativity.
After lunch, we then split off with 2 groups heading down to the lake for paddleboarding and the other groups heading towards caving and the zip wire. Paddleboarding involved lots of very wet fun with lots of very muddy children at the end of it! The children are continually surprising us with how much they are pushing themselves to try new experiences; I even managed to stand up on the paddle board!
Dinner this evening was fish and chips or sausage and chips with peas followed by chocolate chip muffins.
We are currently setting up the cinema and debating what film to watch whilst eating popcorn and the mountains of sweets we brought with us!
The Dropbox should have been updated with yesterday and today's photos, please email Mrs Smyth if it doesn't look like there are any new photos, and we will try to sort it!