Year 5/6 Rugby Tournament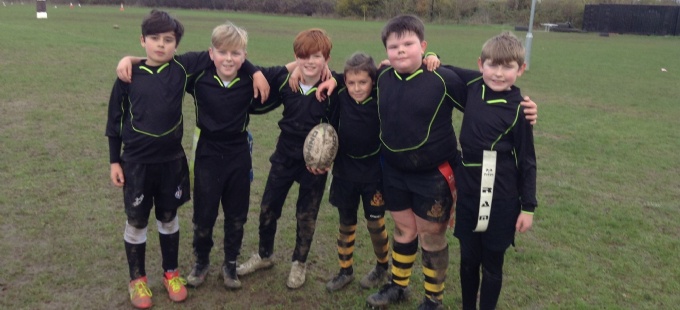 Beckers Green Tag Team 'try' so hard!
William, Ethan, Harley, Dominik, Matthew and Max formed our Year 5/6 Rugby team. Although a few of them play together at Braintree Rugby Club, the six of them had never actually played or trained together as a team. Ethan even stood in last minute, to cover a sick member of the team. The boys were fantastic, conducting themselves beautifully both on and off the pitch. There were some close games throughout the morning, with some brilliant tries being scored and even betting 'tackling'.
All twelve teams were called over to the scoring table, where Beckers Green found out that they had got through to the semi-finals. Brilliant!
The team battled hard in that final game but were just beaten - bringing home a very respectable 4th place overall. As with lots off these events, it is not possible for me to take the children on my own, so thank you very much to Frank, who gave up his time today to accompany us - it is very much appreciated.