Thursday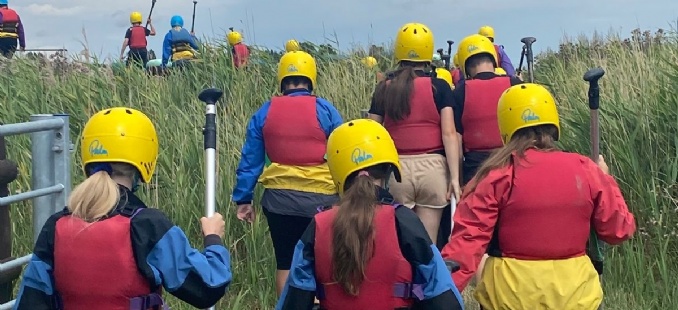 Well after two nights of very little sleep, it definitely caught up with everyone and the whole cabin was asleep by 10:30pm and no one was up until 7am this morning!
We started the day with waffles, fruit and syrup which gave us the energy we needed for a full day of 5 activities.
Today's activities were archery, aerial adventure, paddle boarding (a double session) and finally It's a Knockout.
Everyone pushed themselves today to try activities that they hadn't done before and it has been lovely to see how well the groups have worked together especially in It's a Knockout, Mrs Barefield and Mrs Fenn did their best to get everyone wet during this activity but their aim definitely needs working on!
We are finishing the night with our presentation evening and then bed ready for our last day tomorrow.