Let's Celebrate - Weddings!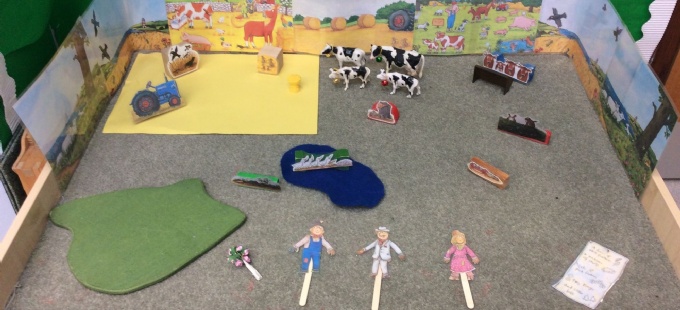 See how the Antelopes celebrated 'The Scarecrow's Wedding'!
We read the book 'The Scarecrow's Wedding' by Julia Donaldson and Axel Scheffler, all about Betty O'Barley and Harry O'Hay who were two scarecrows planning their wedding on their farm. We included all the characters and props from the book, so we could act out the story. We also used collage materials to decorate either a dress for Betty or a suit for Harry to wear on their special day and painted a field background just like in the book!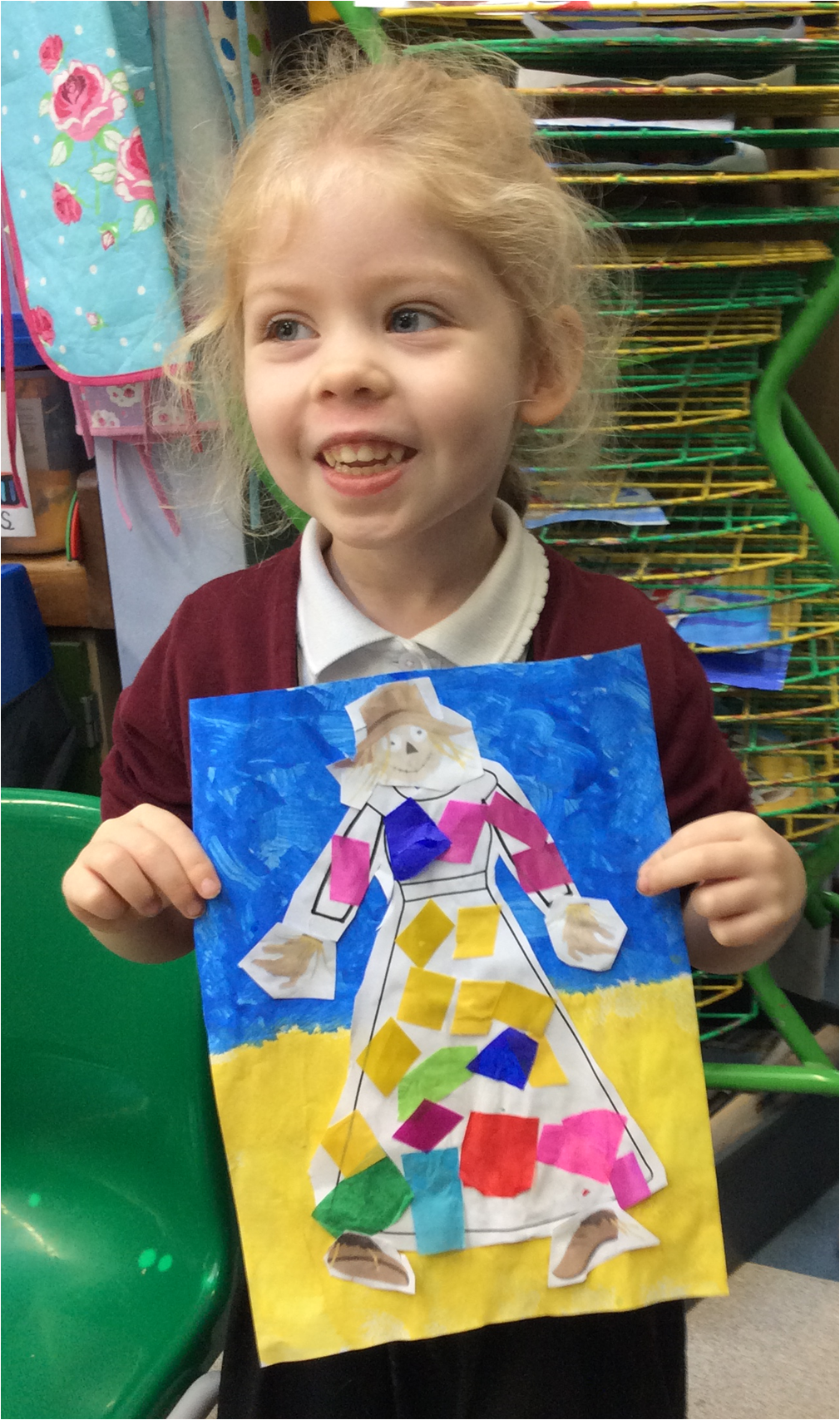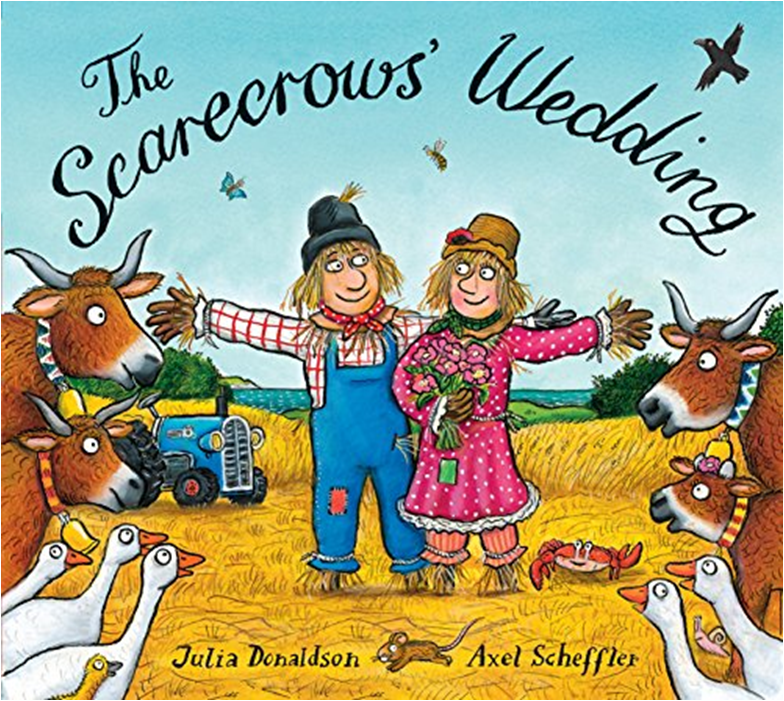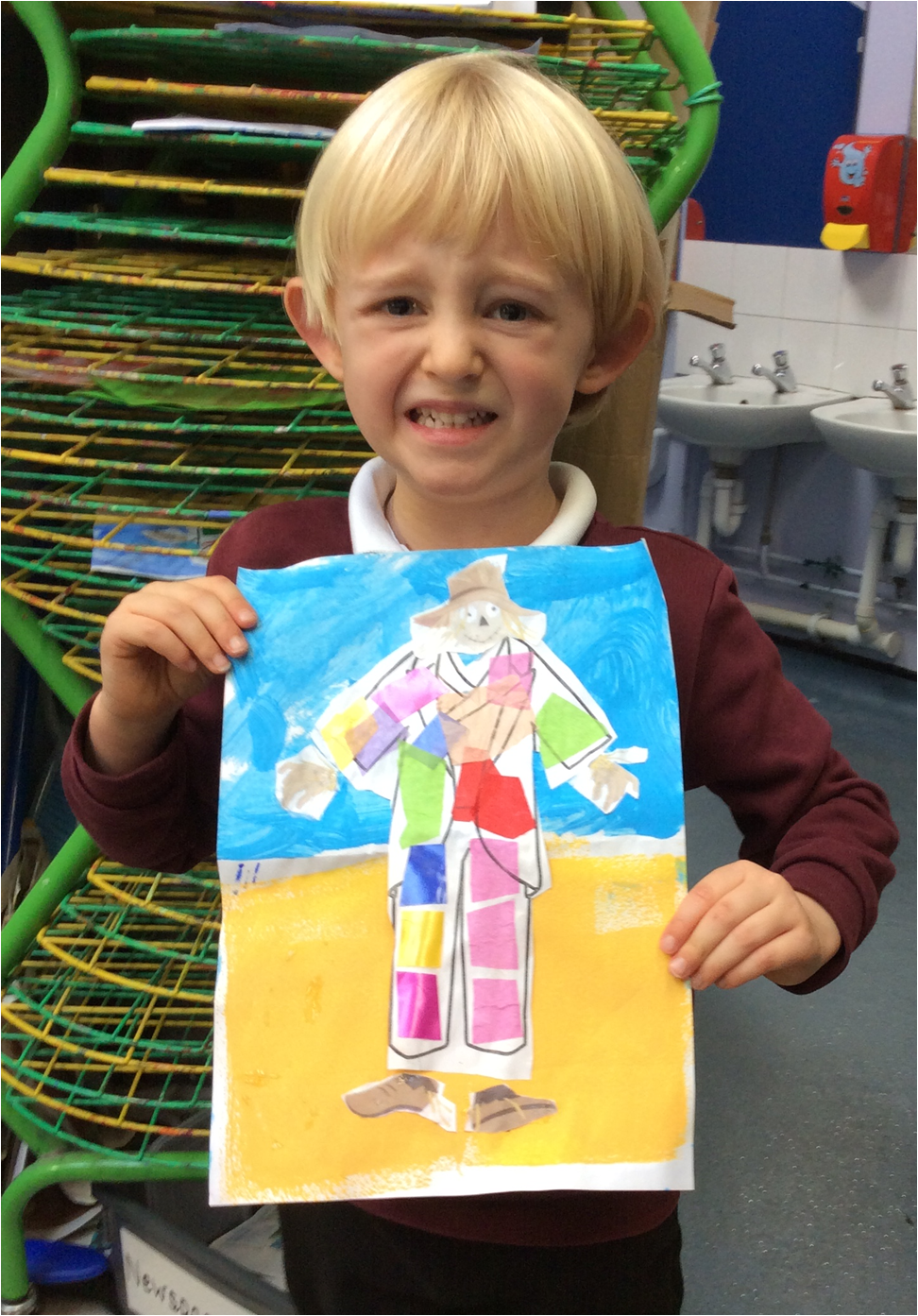 We pretended that Harry and Betty had invited us to their wedding and wrote cards to say that we would be able to come to their wedding.
It was a good chance to practise writing our names and some common words we had been practising including 'I', 'to' and 'the'.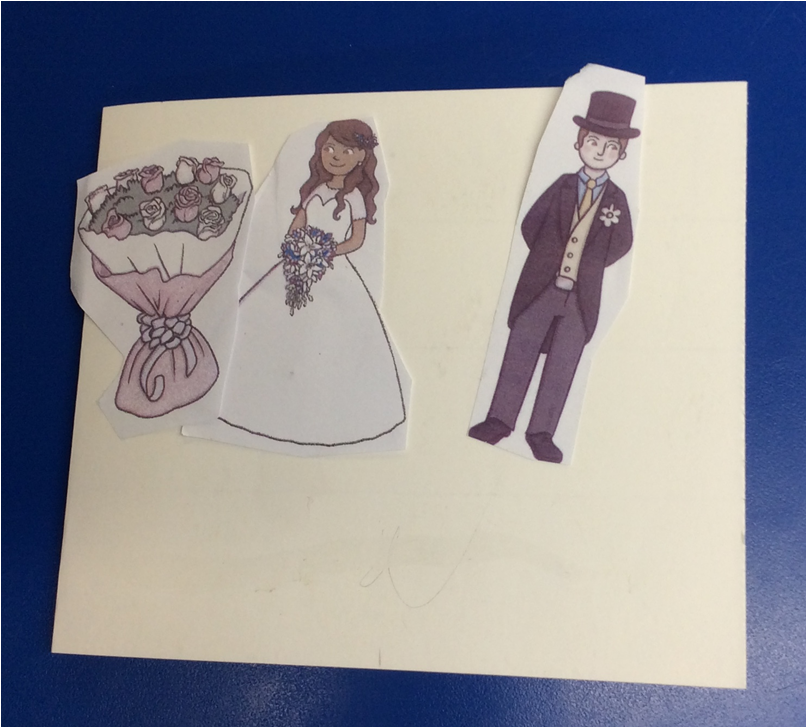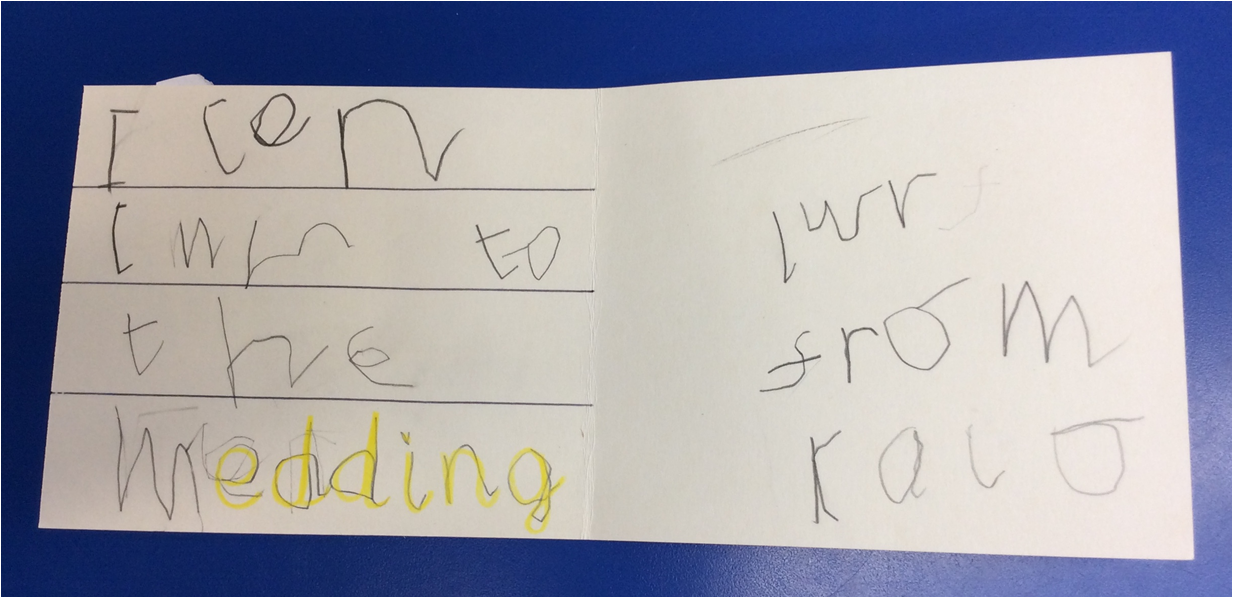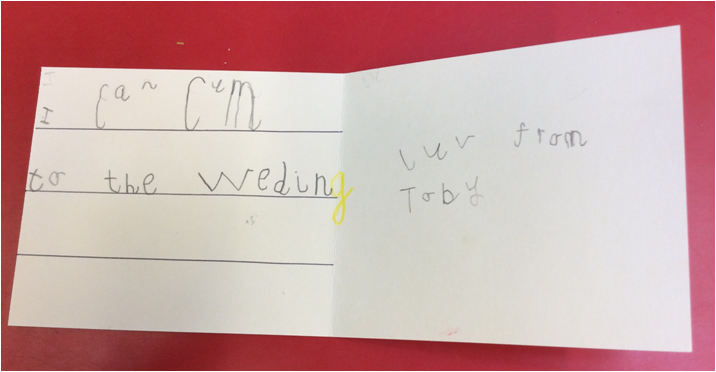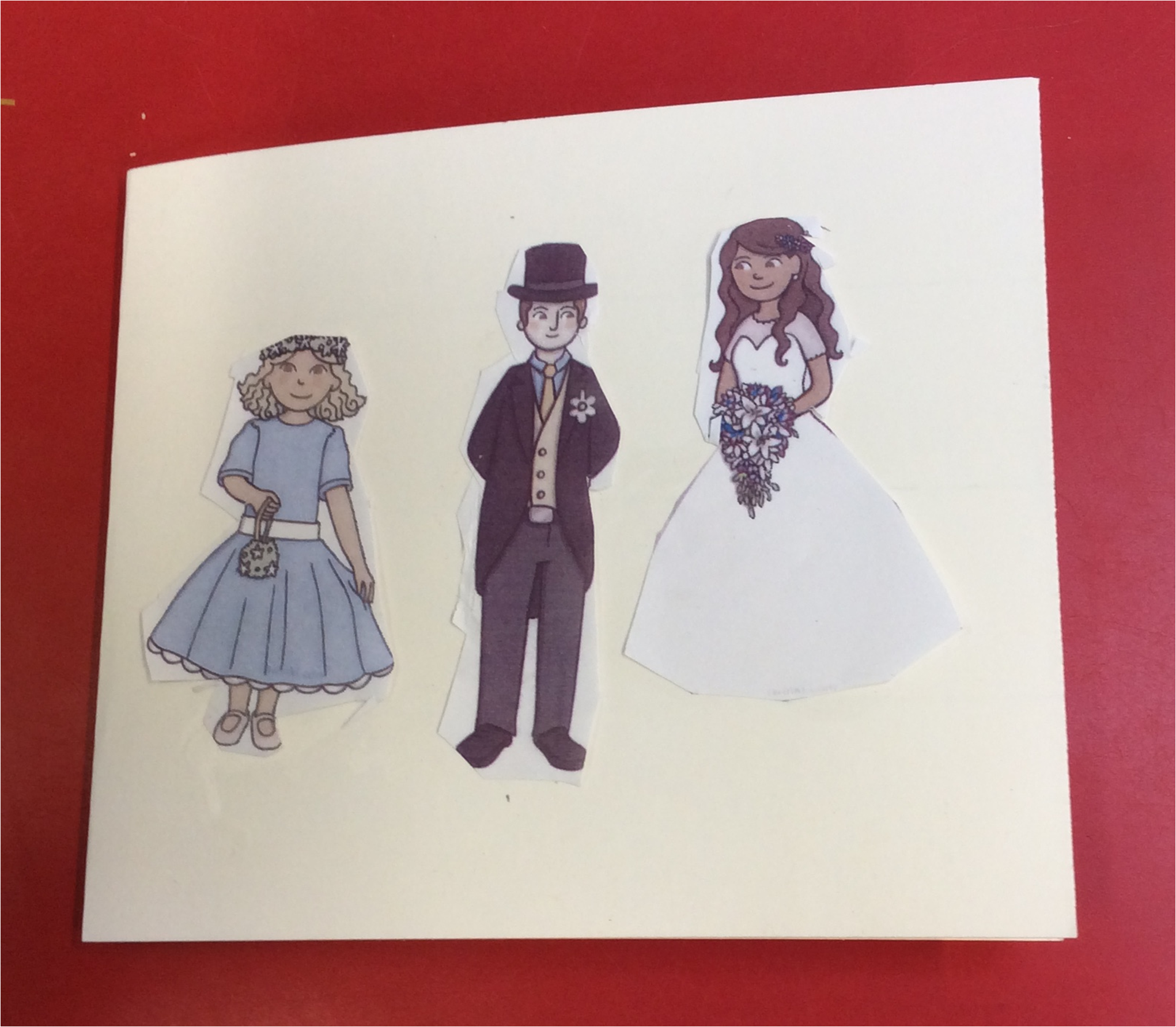 We turned our role play area into a wedding reception with clothes to dress up in, a pretend cake and real (plastic) champagne flutes! We made beautiful tissue paper flowers - you can see them in the background.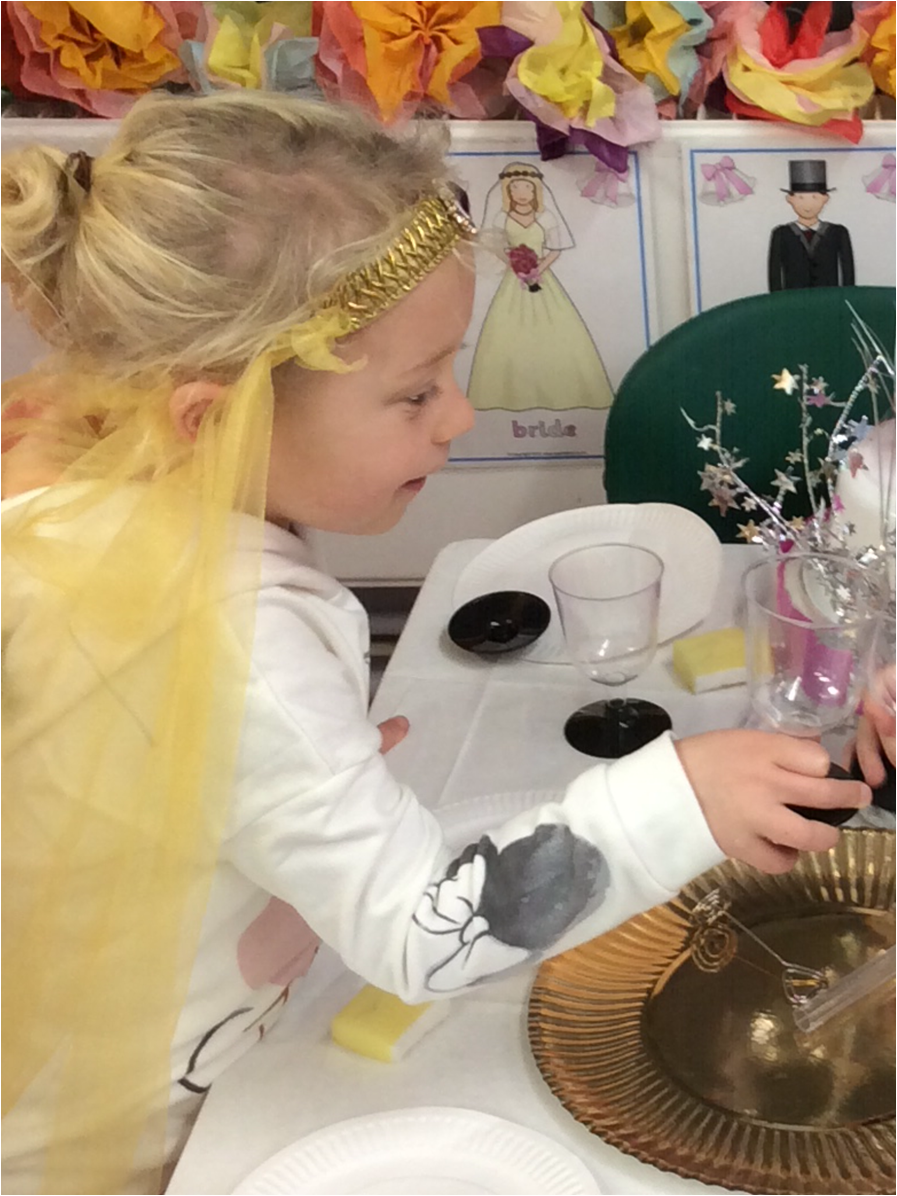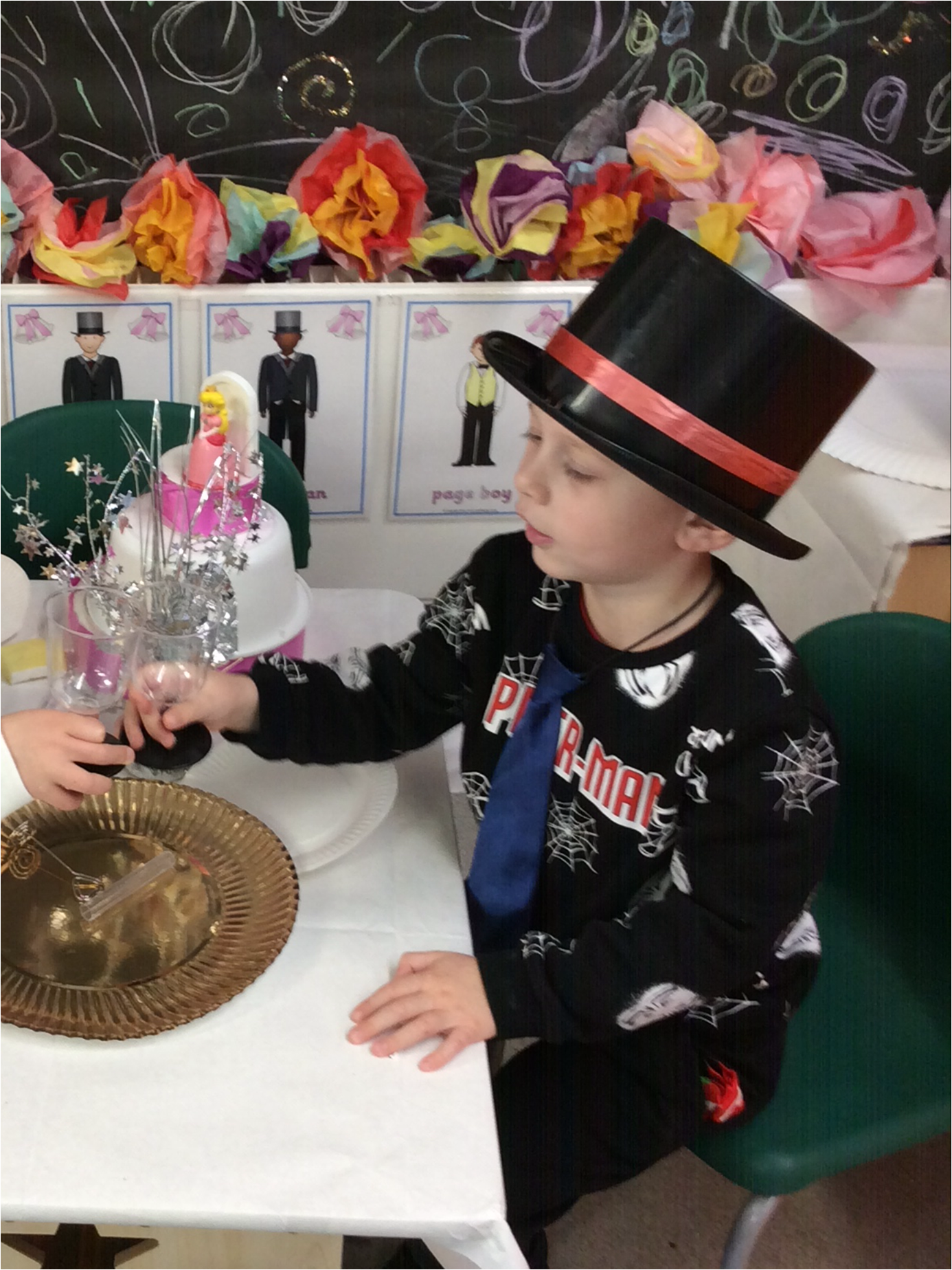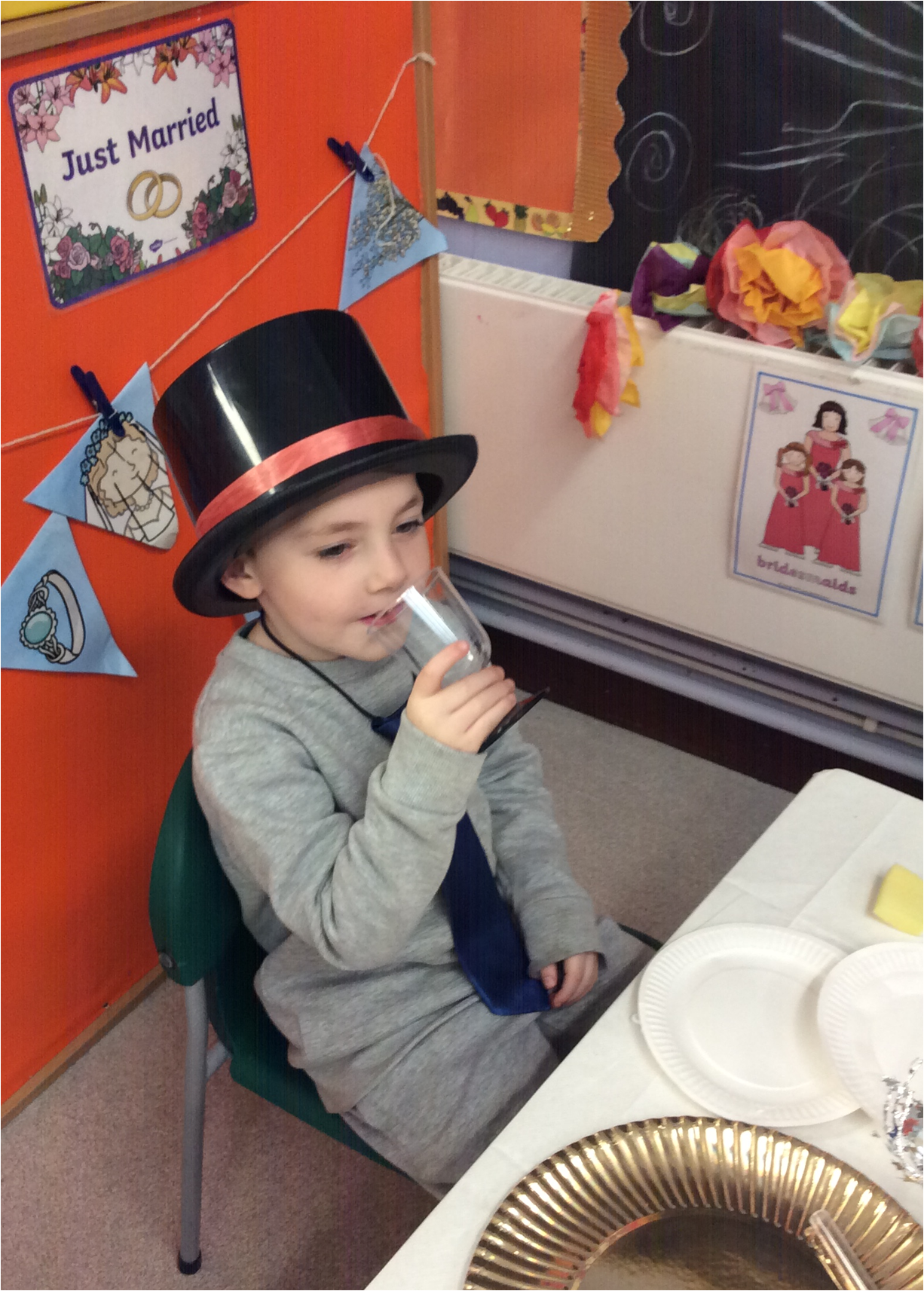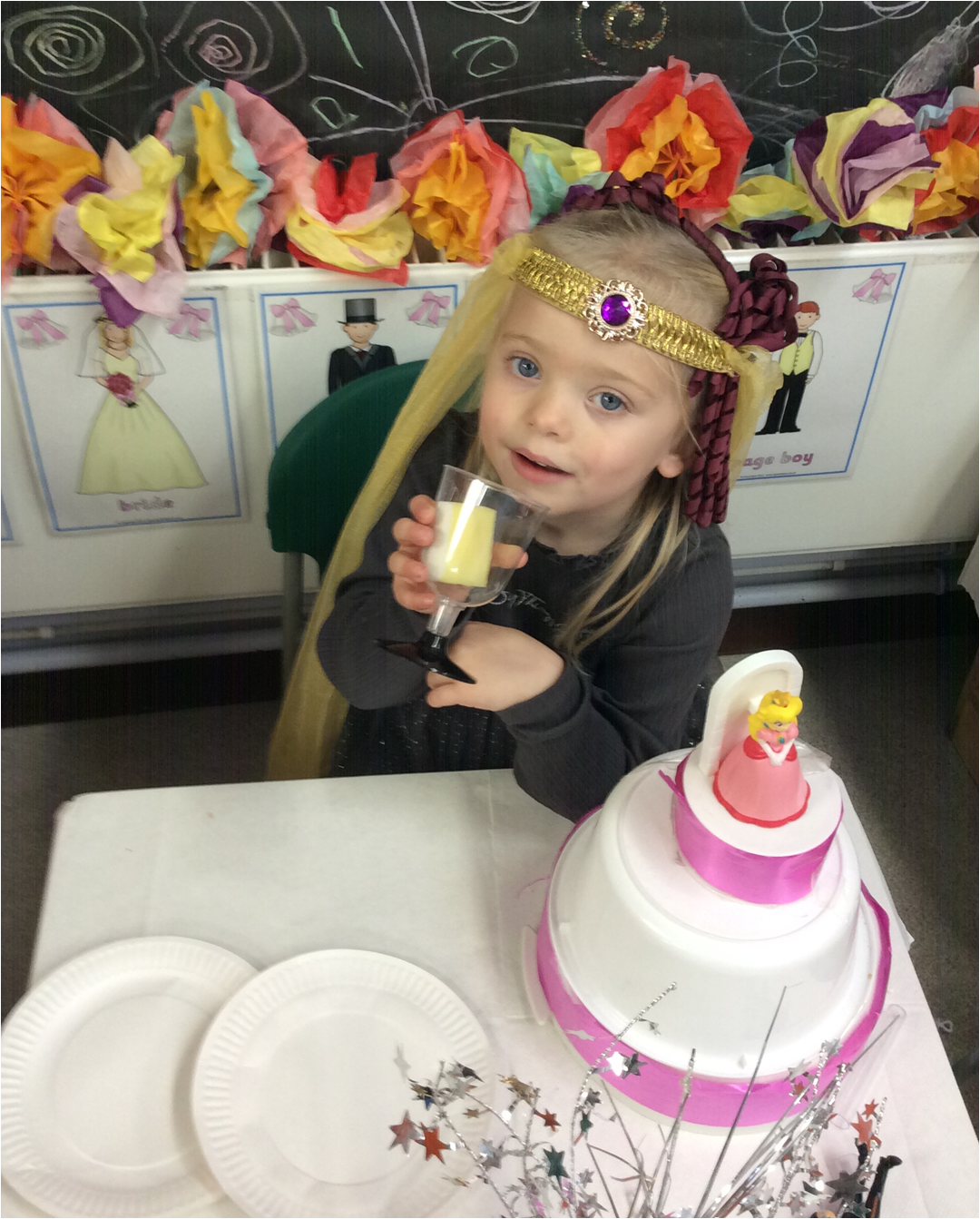 We balanced wooden building bricks to make wedding cakes and put a bride and groom on the top, and made a tall wedding cake from tiers of different sizes. There were a lot of tumbling tiers, so it was lucky they were only boxes and not real cakes!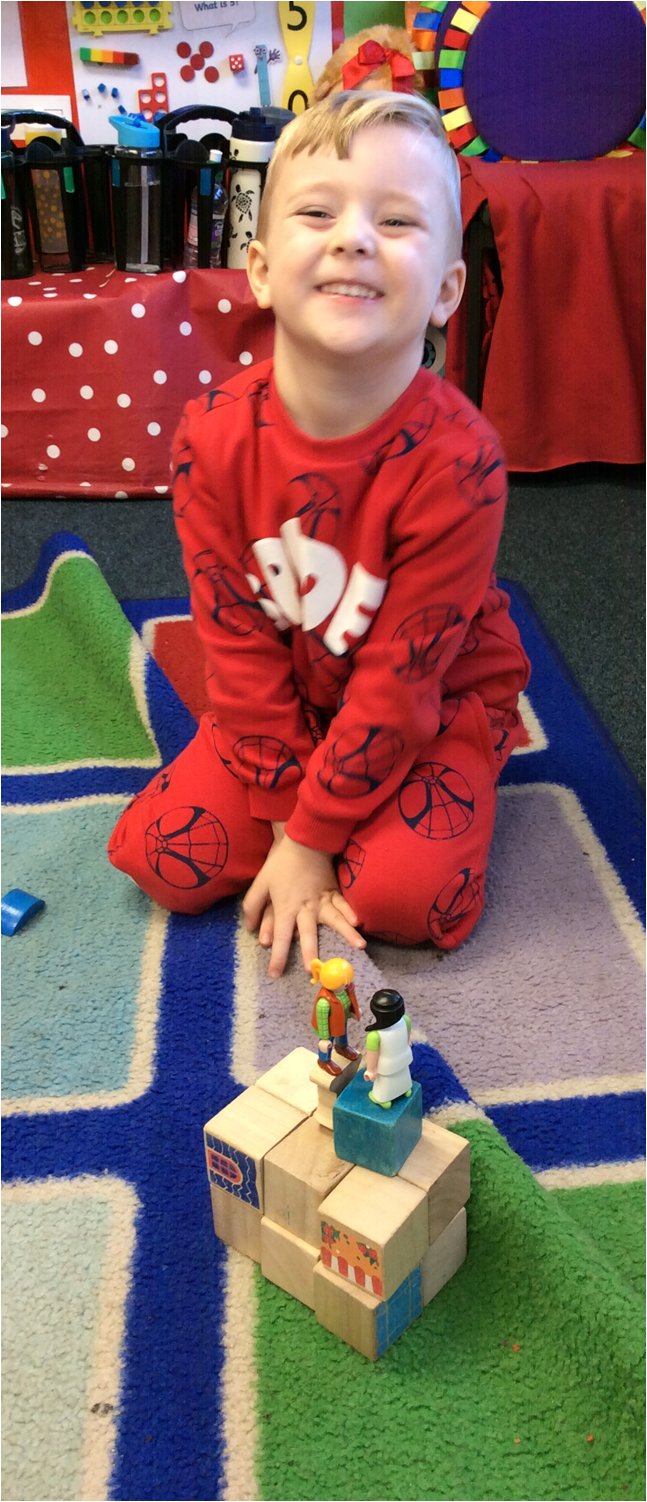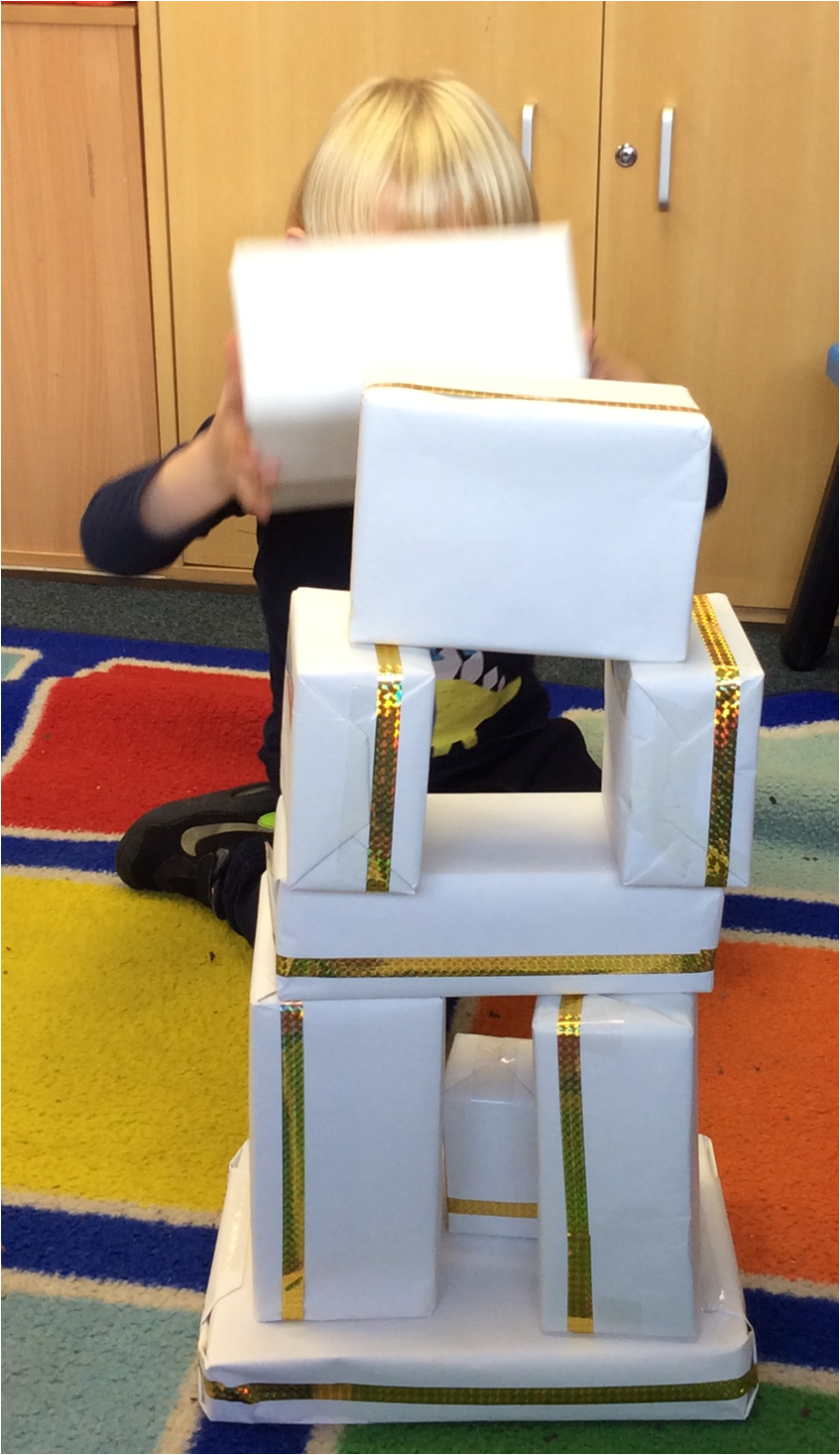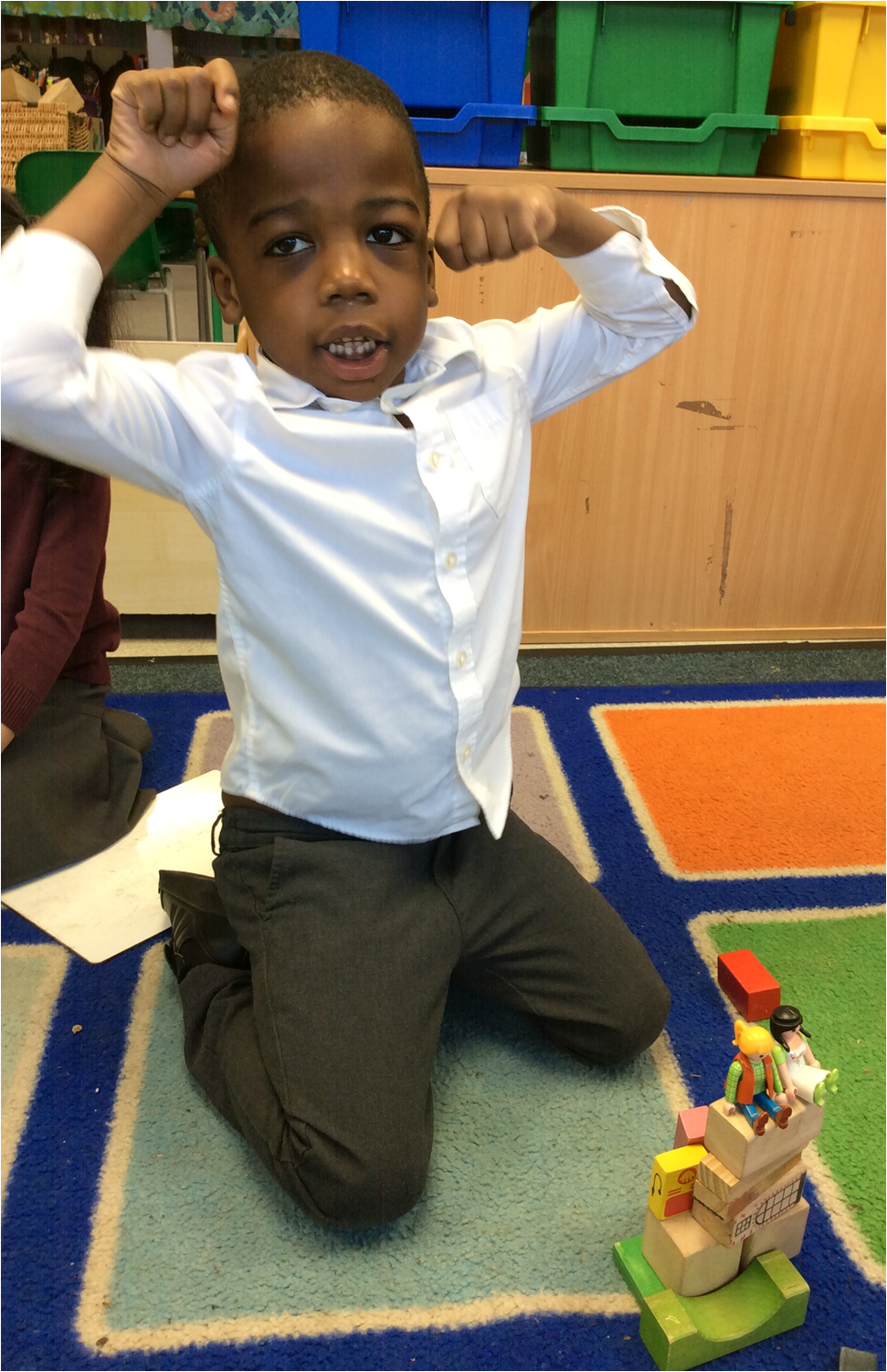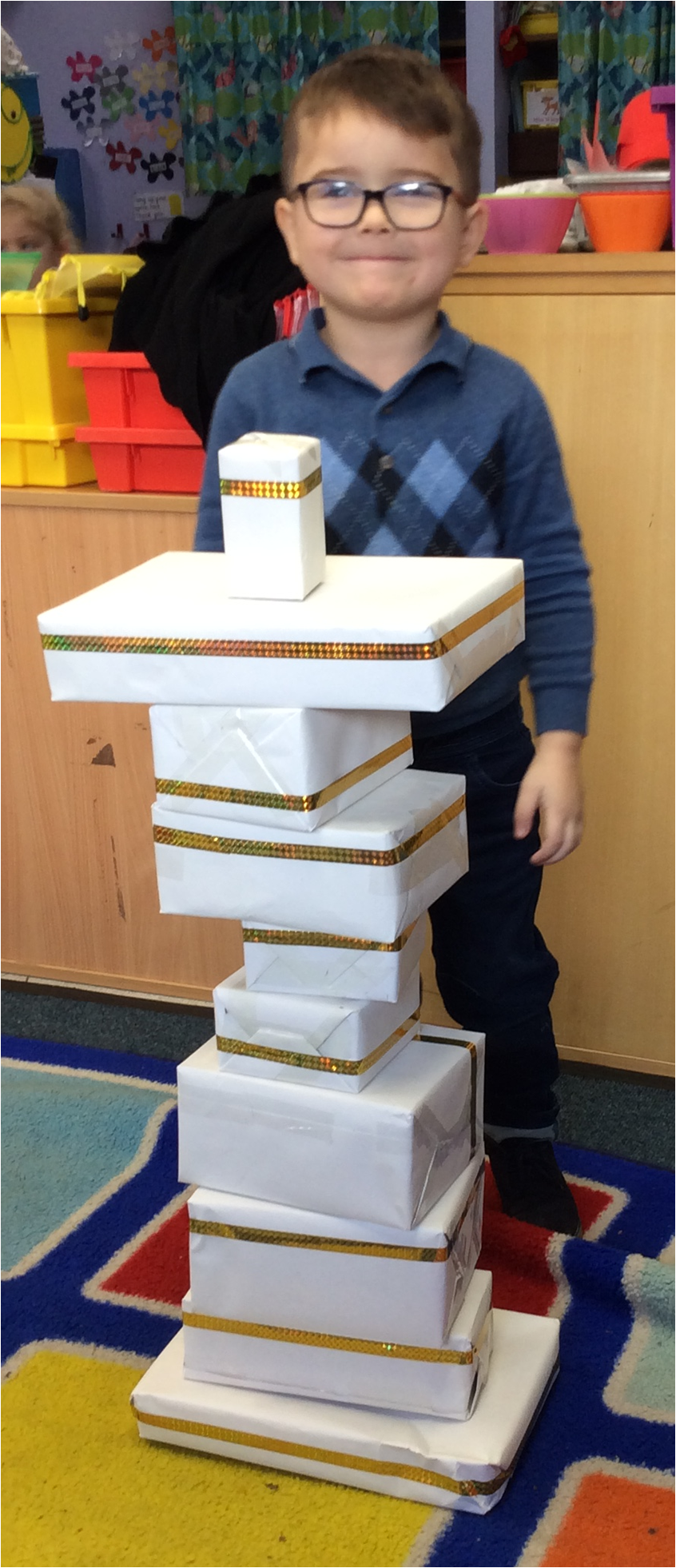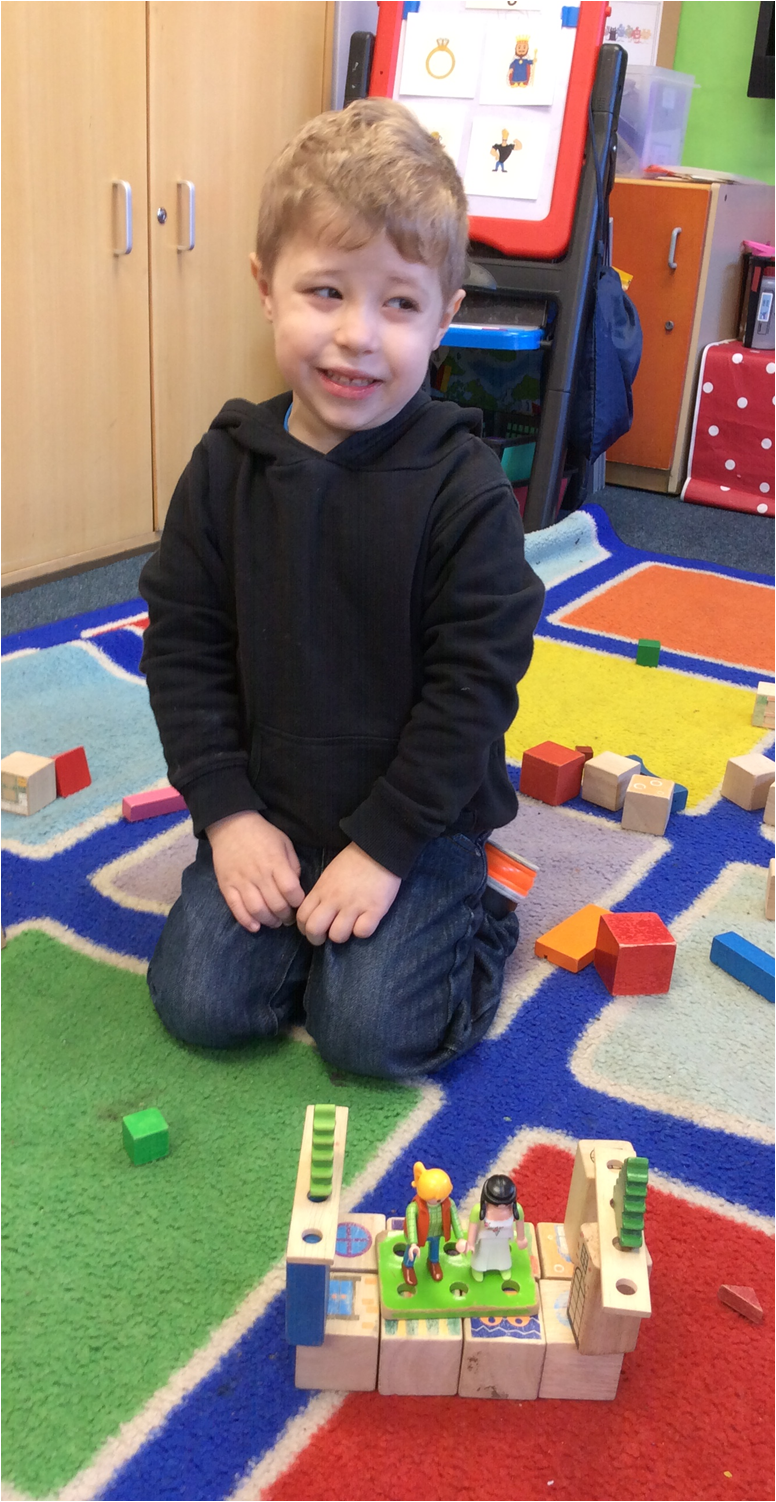 We loved using the Mobilo to build vehicles for the bride and groom to travel in style! We had to find a way for them both to fit in or on the vehicle and it needed wheels to move along. We certainly used our imaginations to build these creations!