Colour and Pattern - Aliens Love Underpants!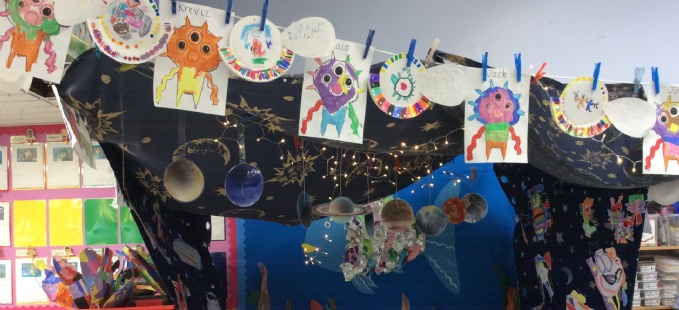 Aliens visited the Antelopes class in their search for underpants as in the book 'Aliens Love Underpants' by Claire Freedman and Ben Cort.
Our role play area was transformed into a space station with views of the stars and planets outside and twinkling stars above!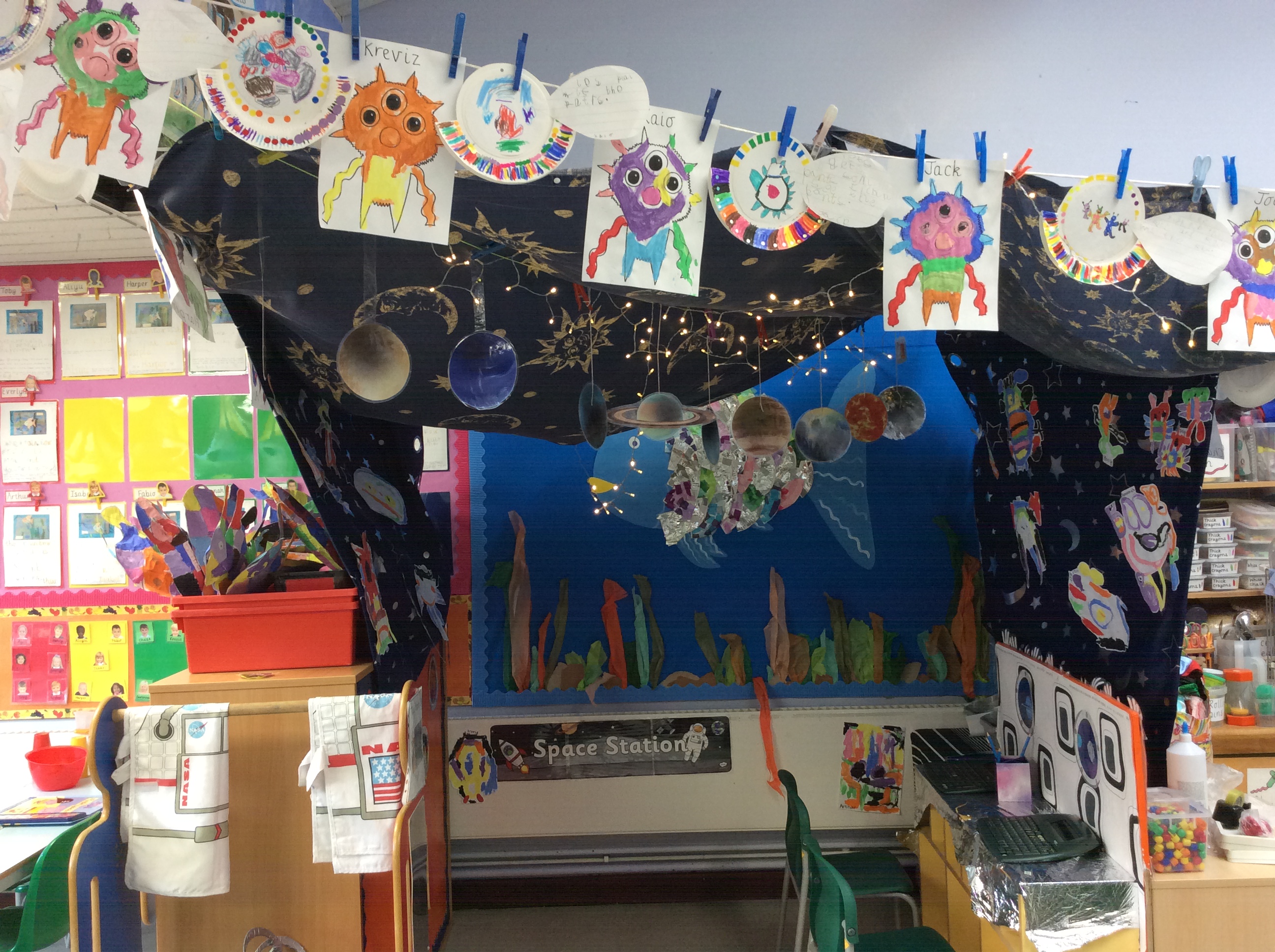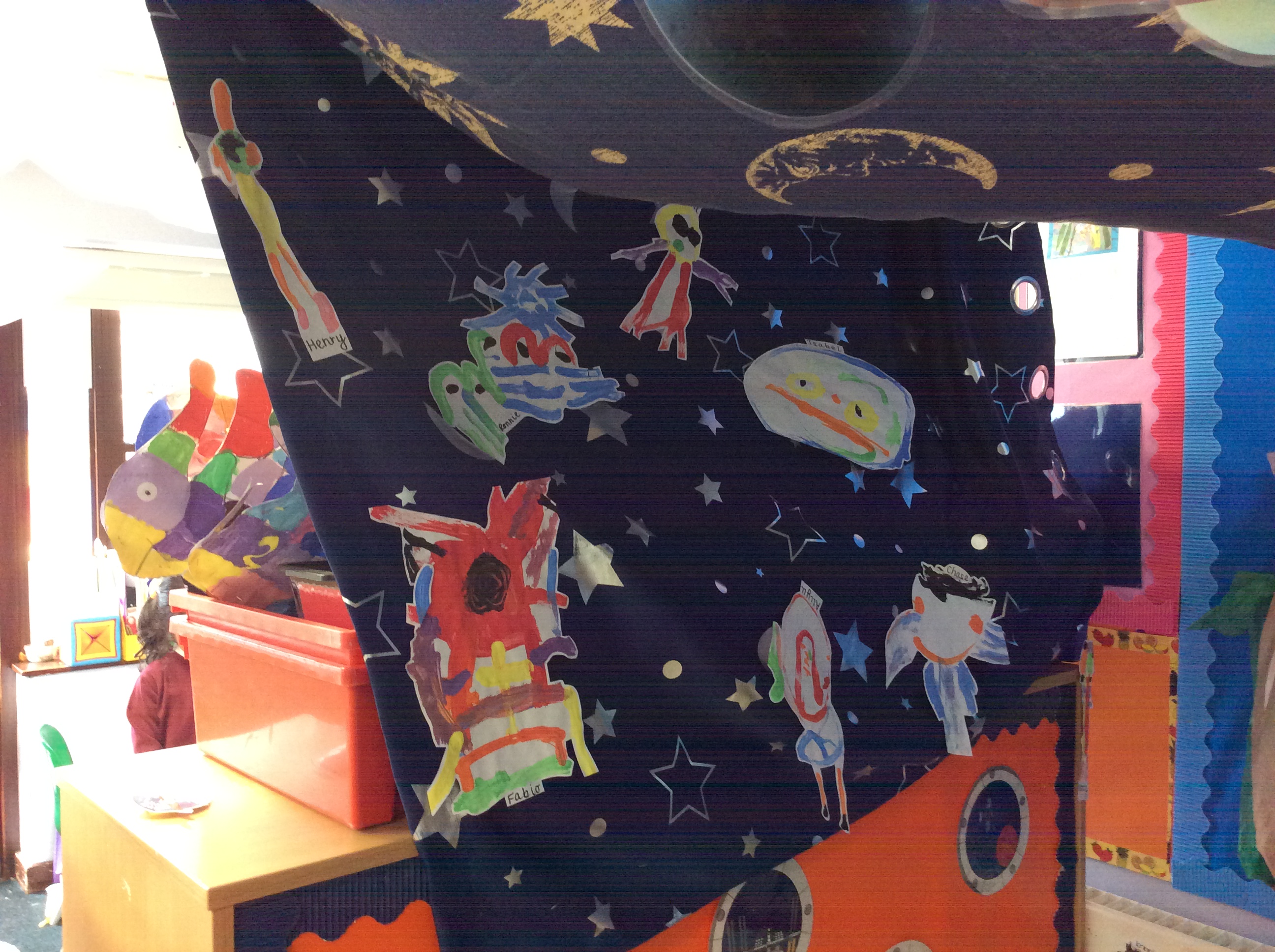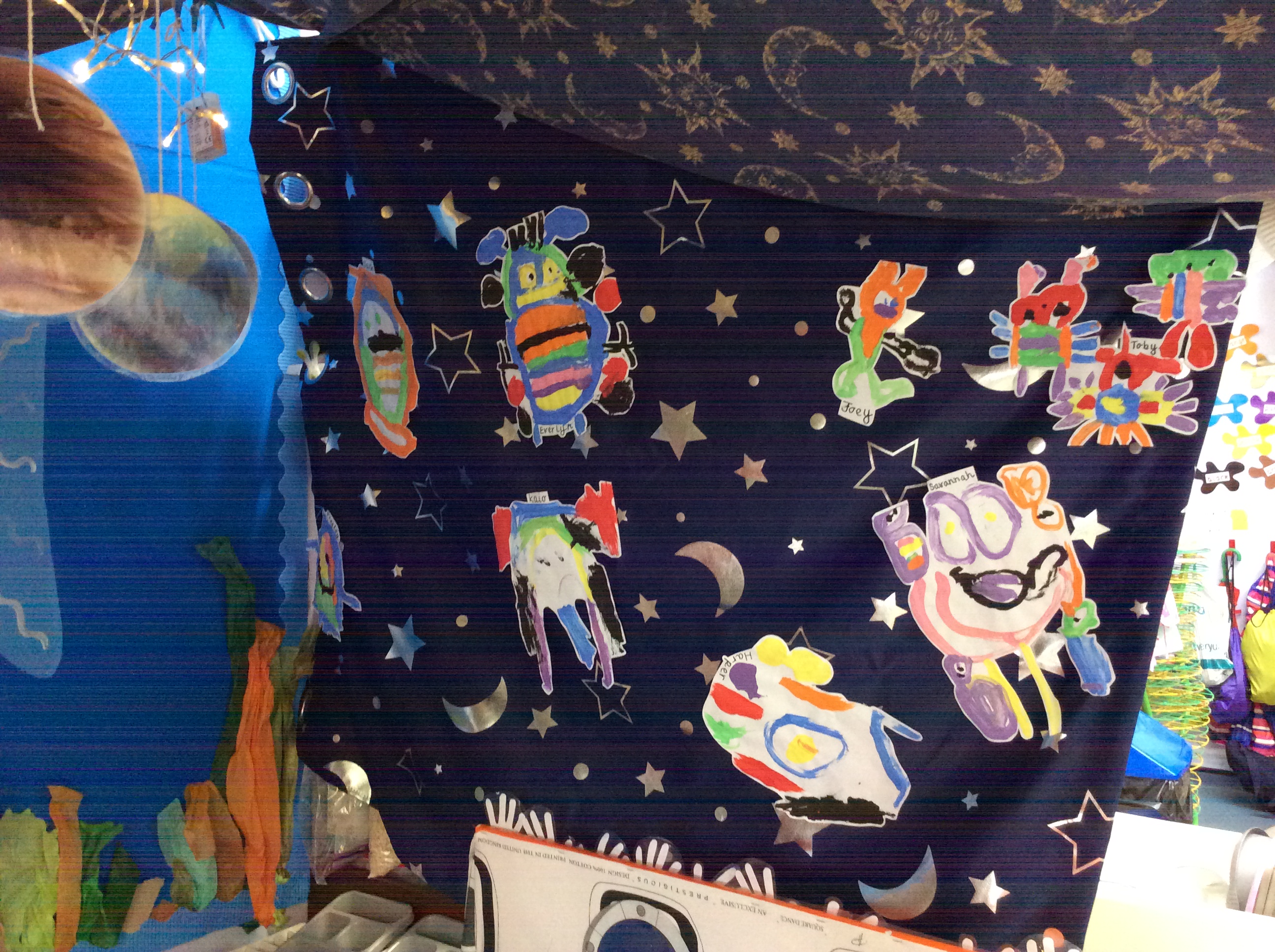 We added brightly coloured paint to alien pictures then created our own aliens which we added to our space scene.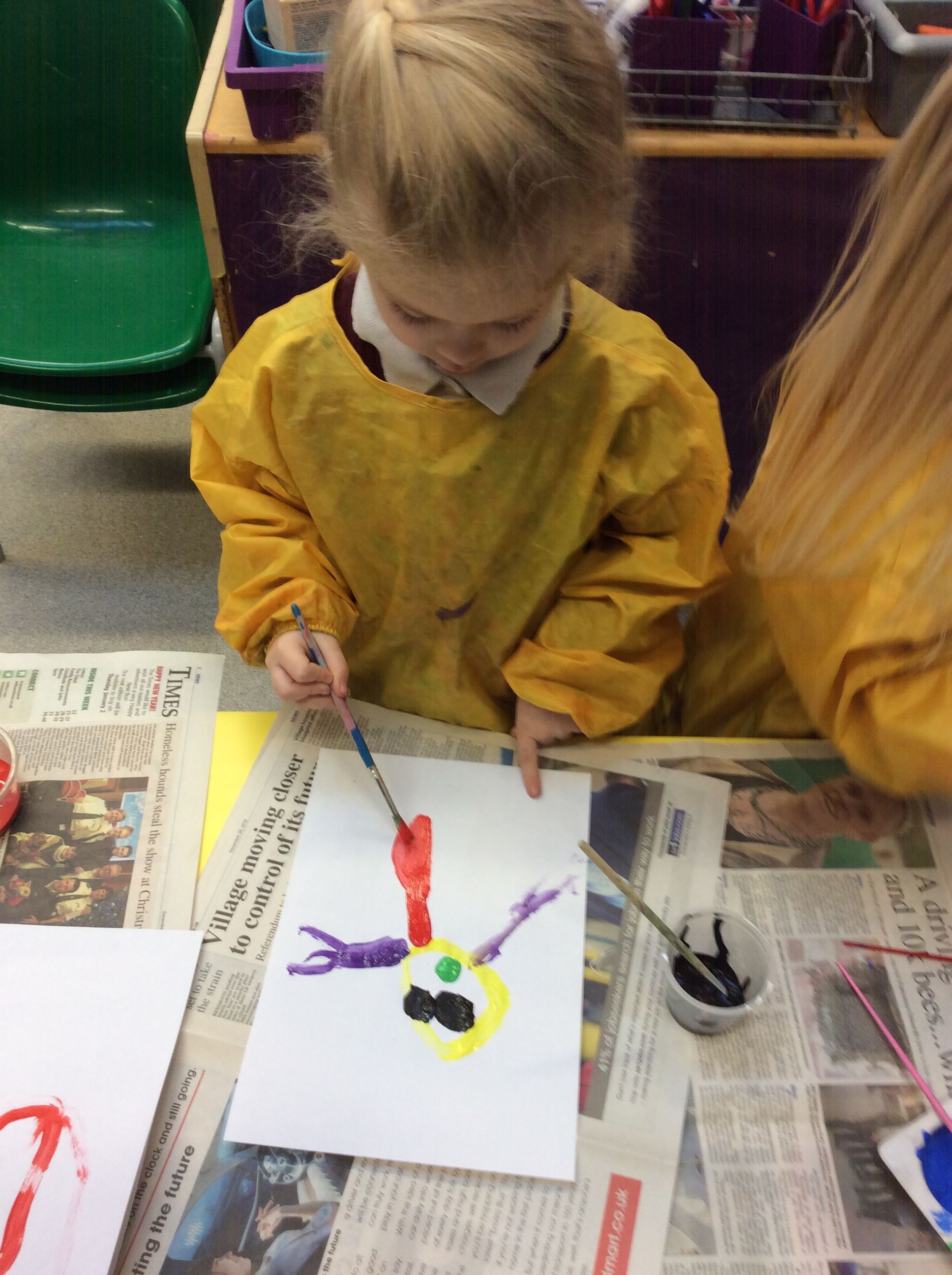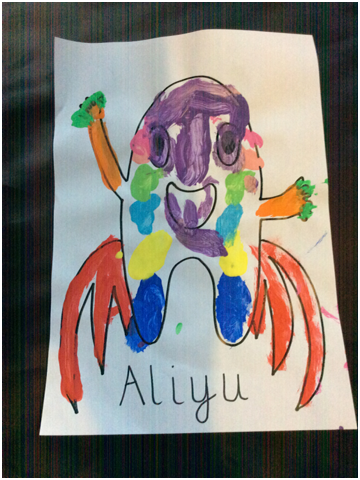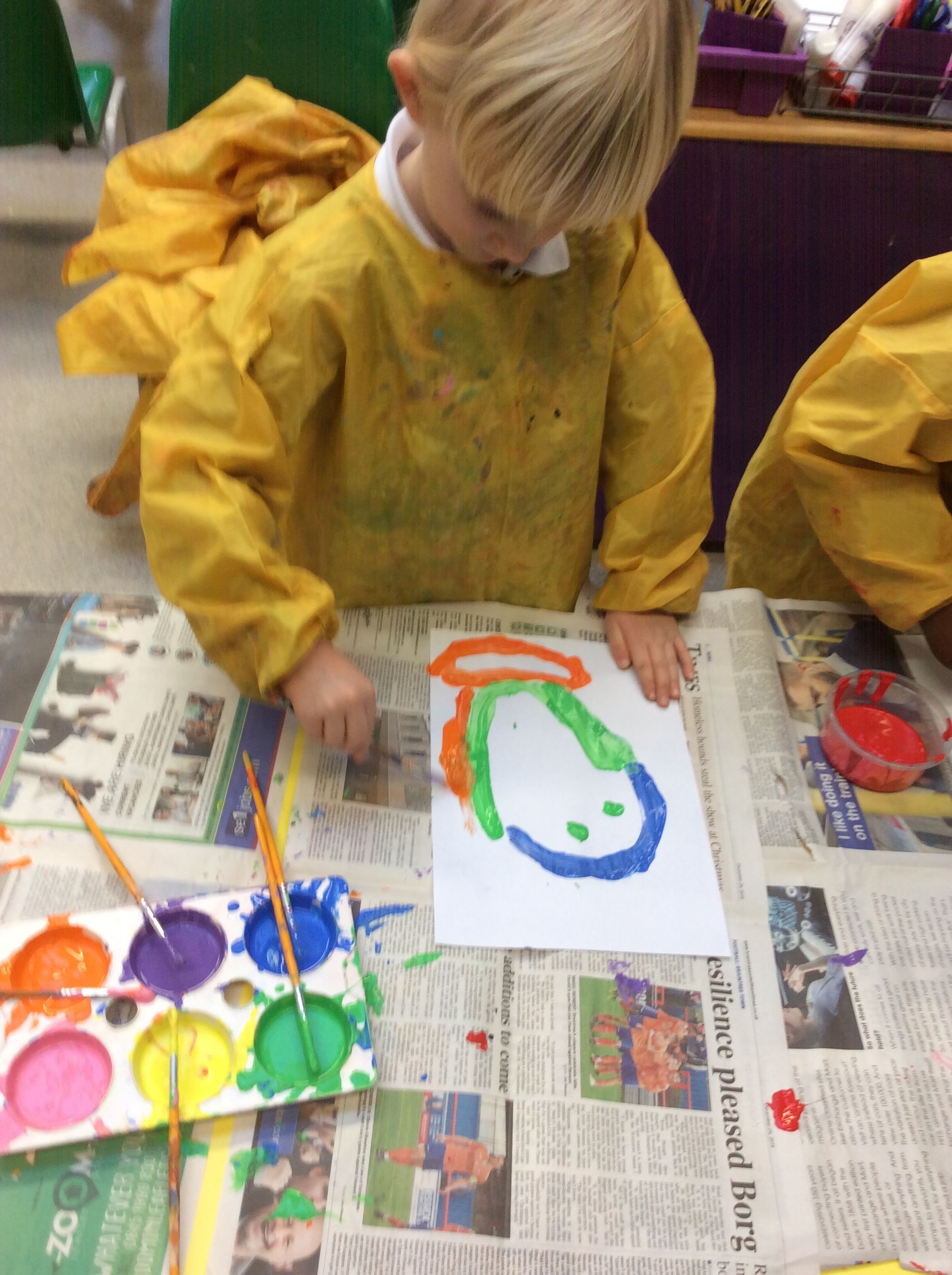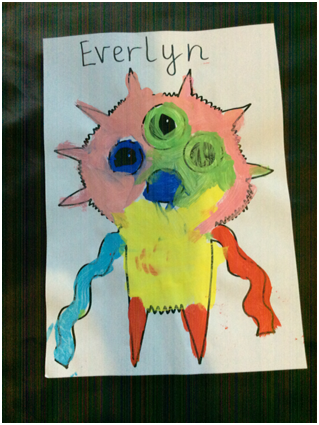 It was fun to paint on cling film! We pretended to paint what we could see from inside a spaceship.......stars and planets, spaceships and plenty of aliens!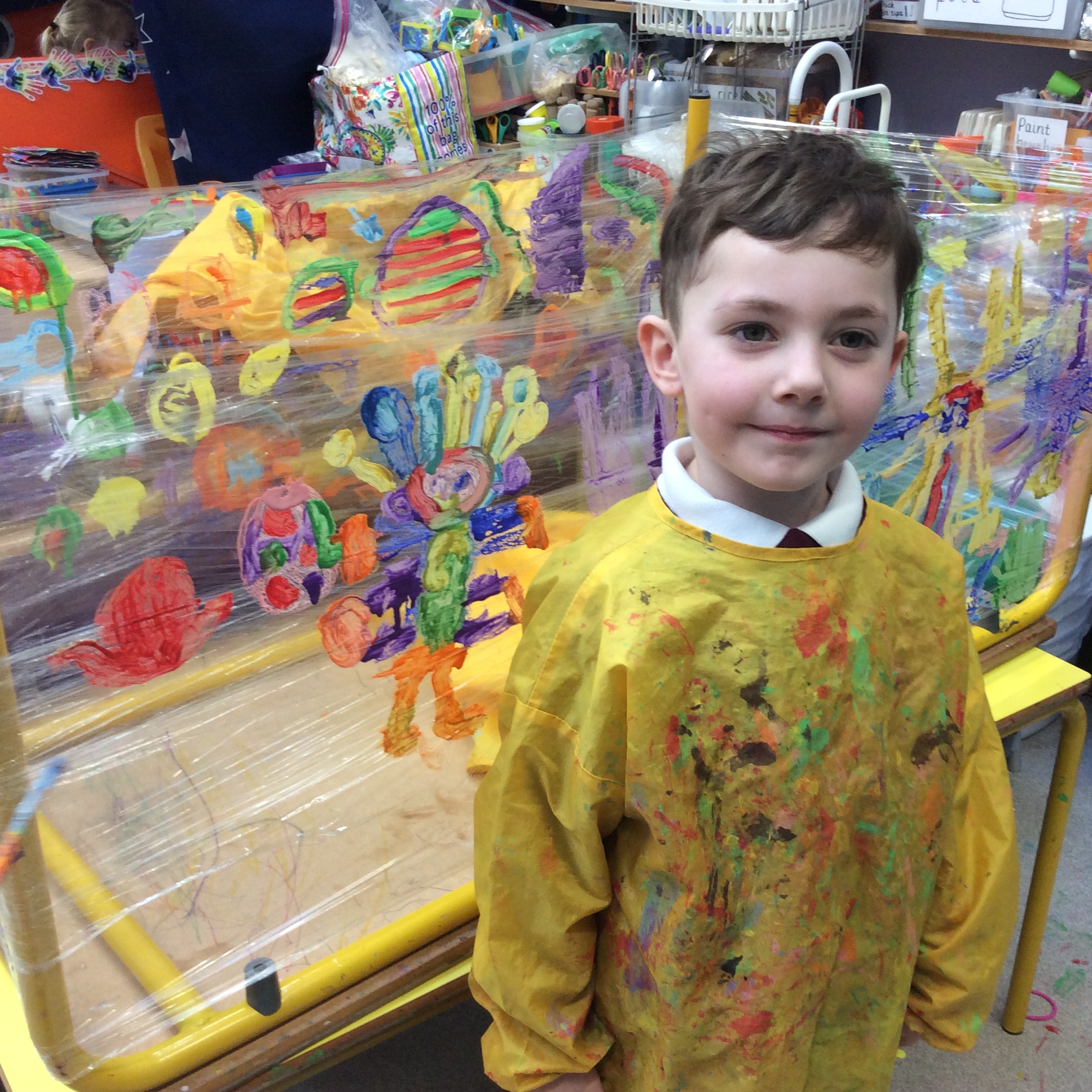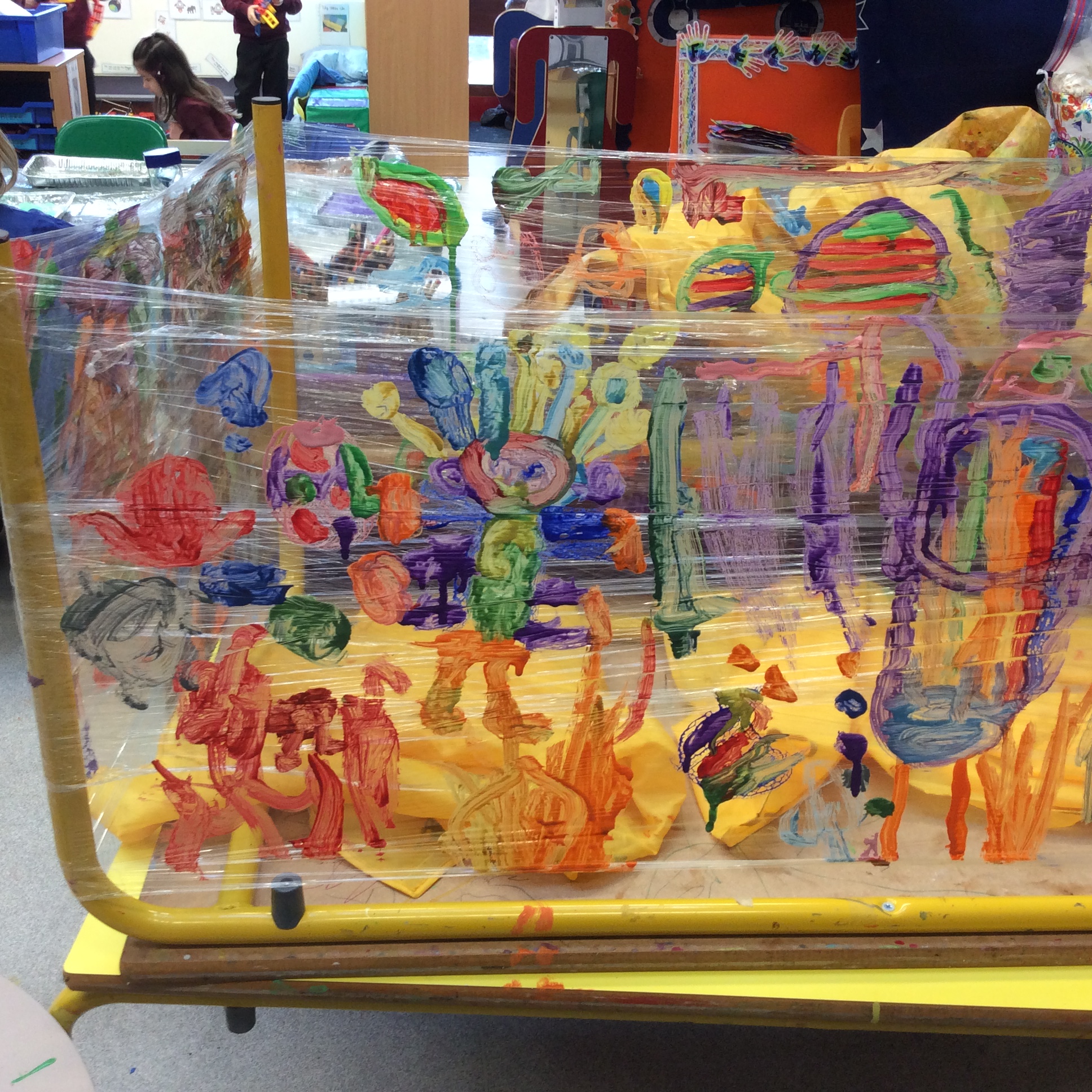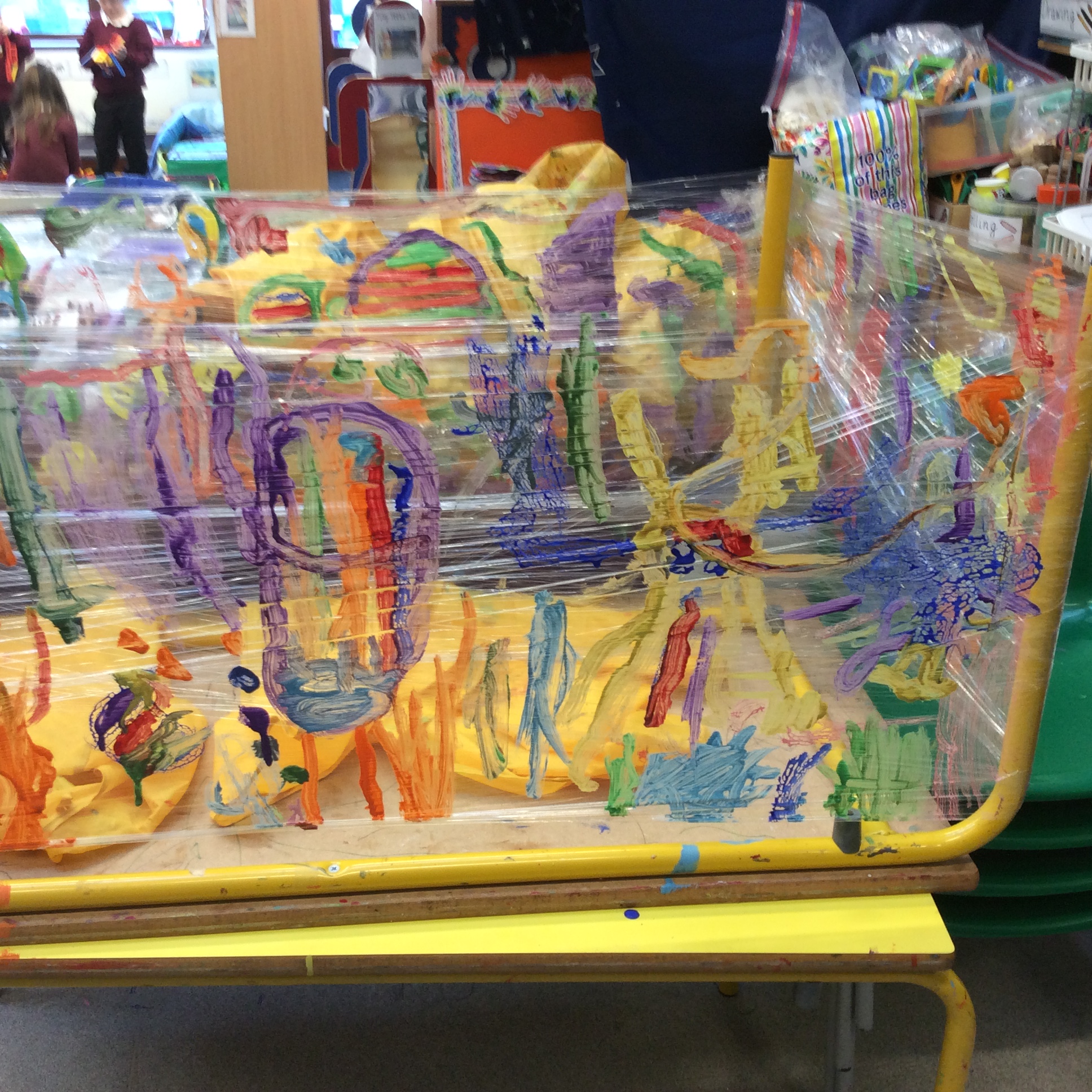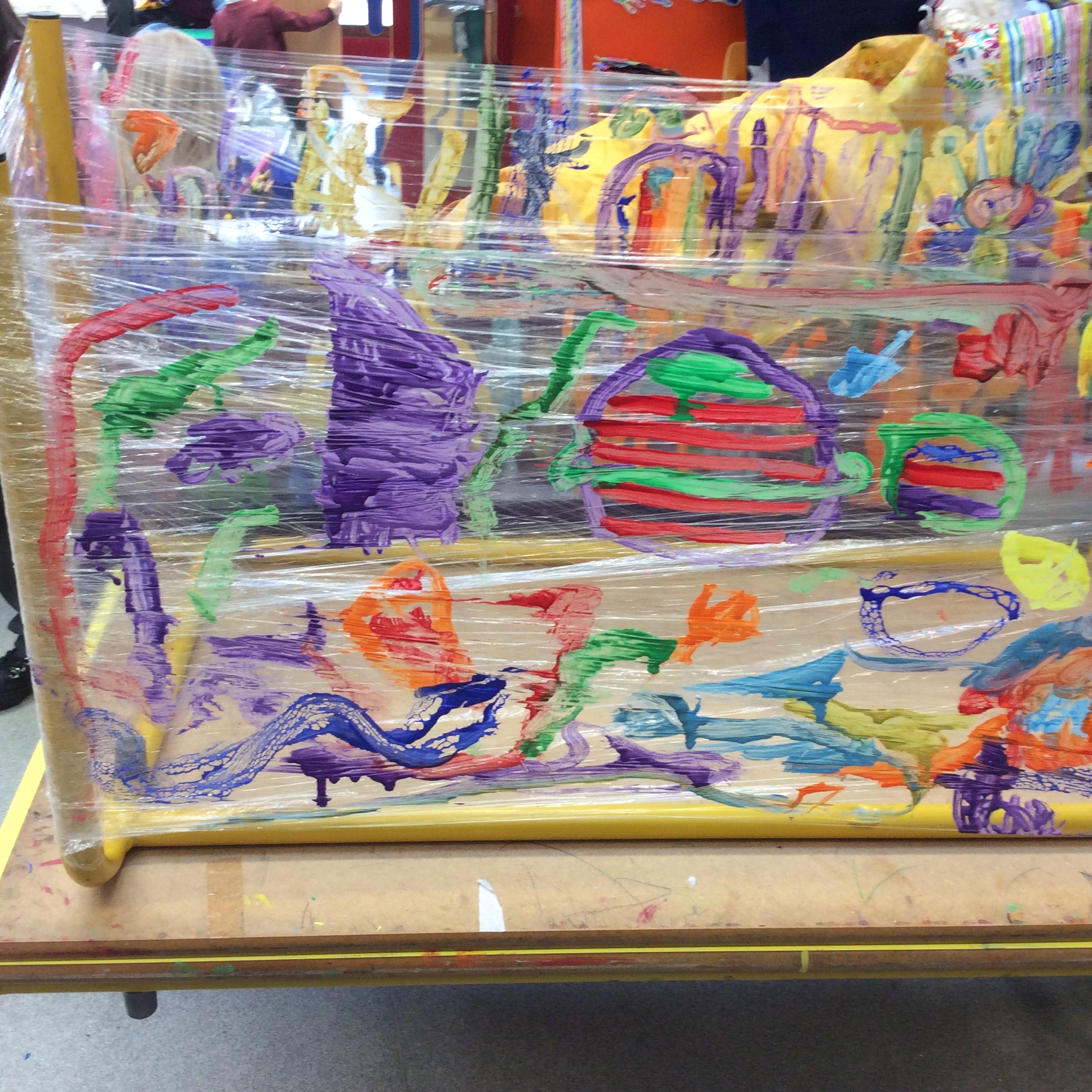 After getting inspiration from the book, we made paper plate flying saucers with aliens inside and wrote speech bubbles of what they might be saying!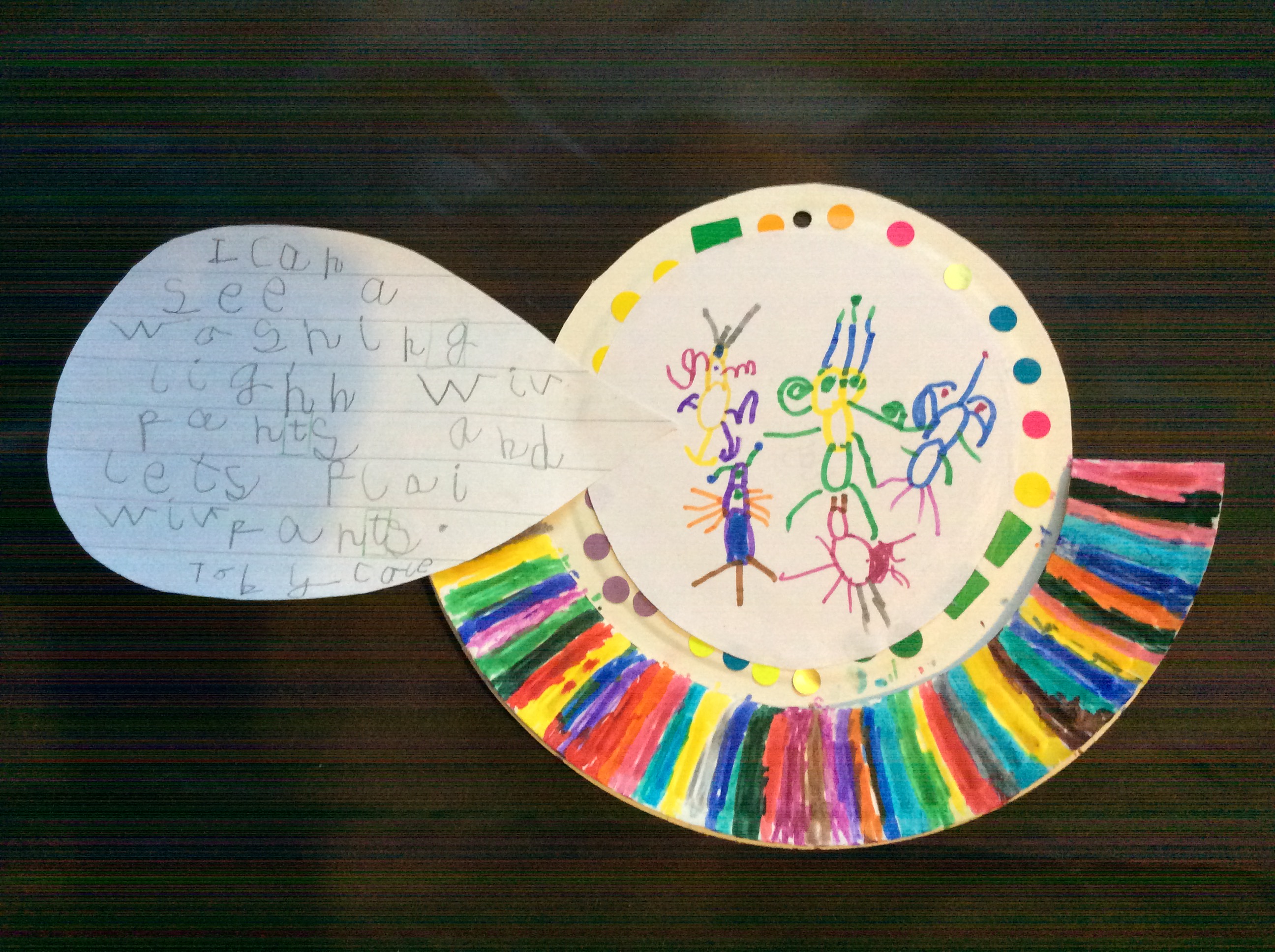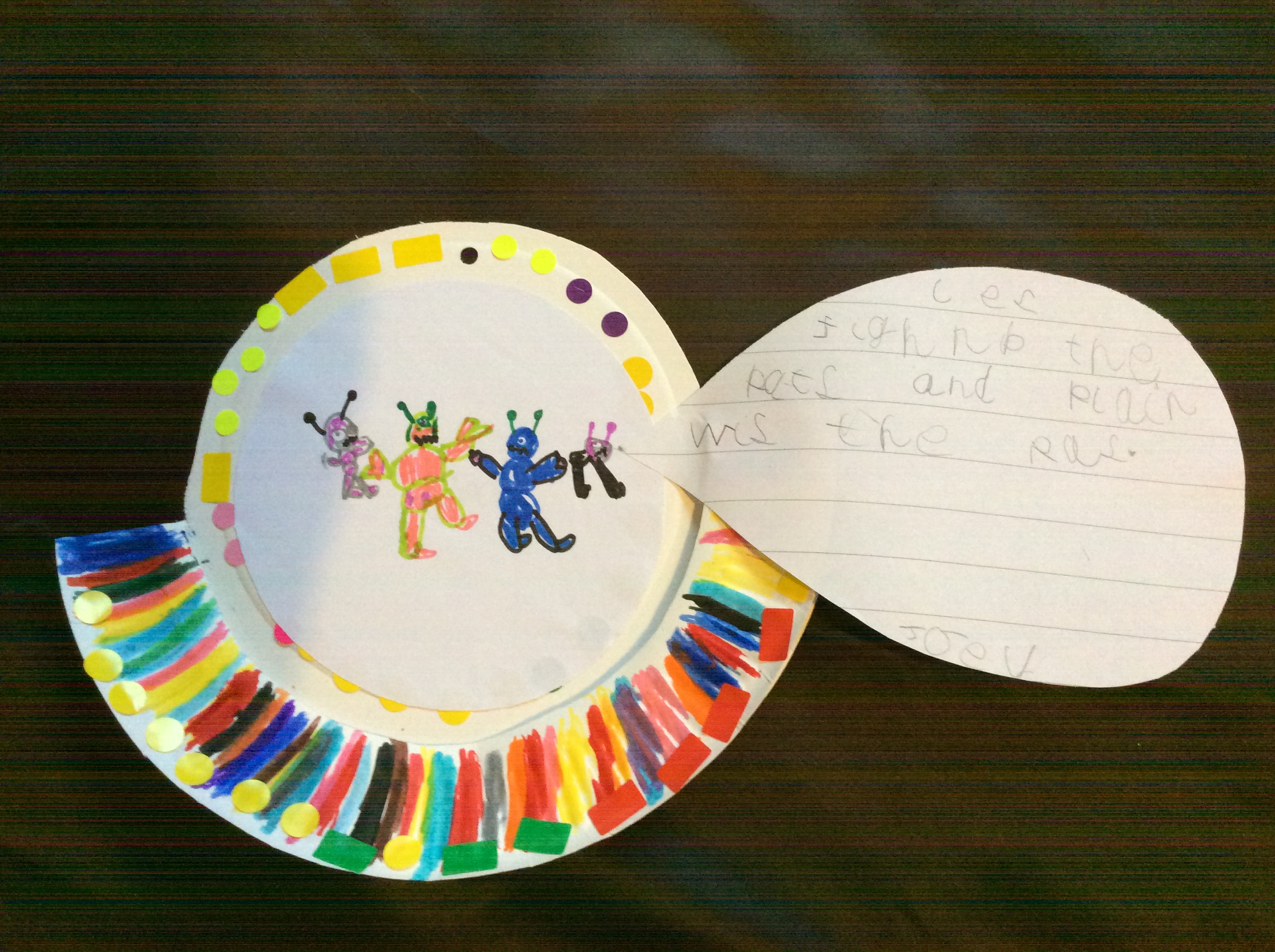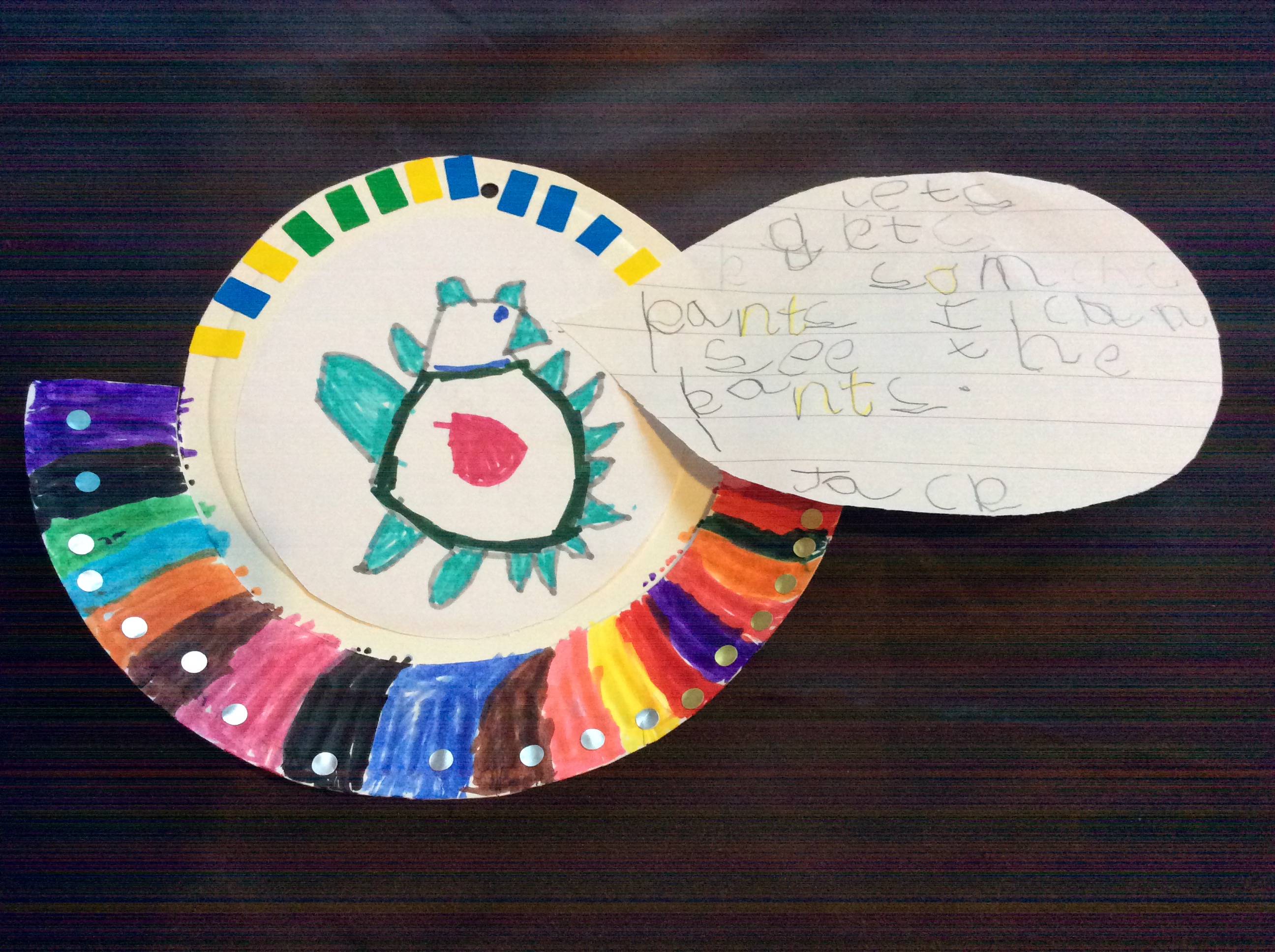 In our role play space station we dressed up as astronauts and recorded details of what we had seen on our travels. We even practised writing as astronauts do by laying underneath a table and writing above us.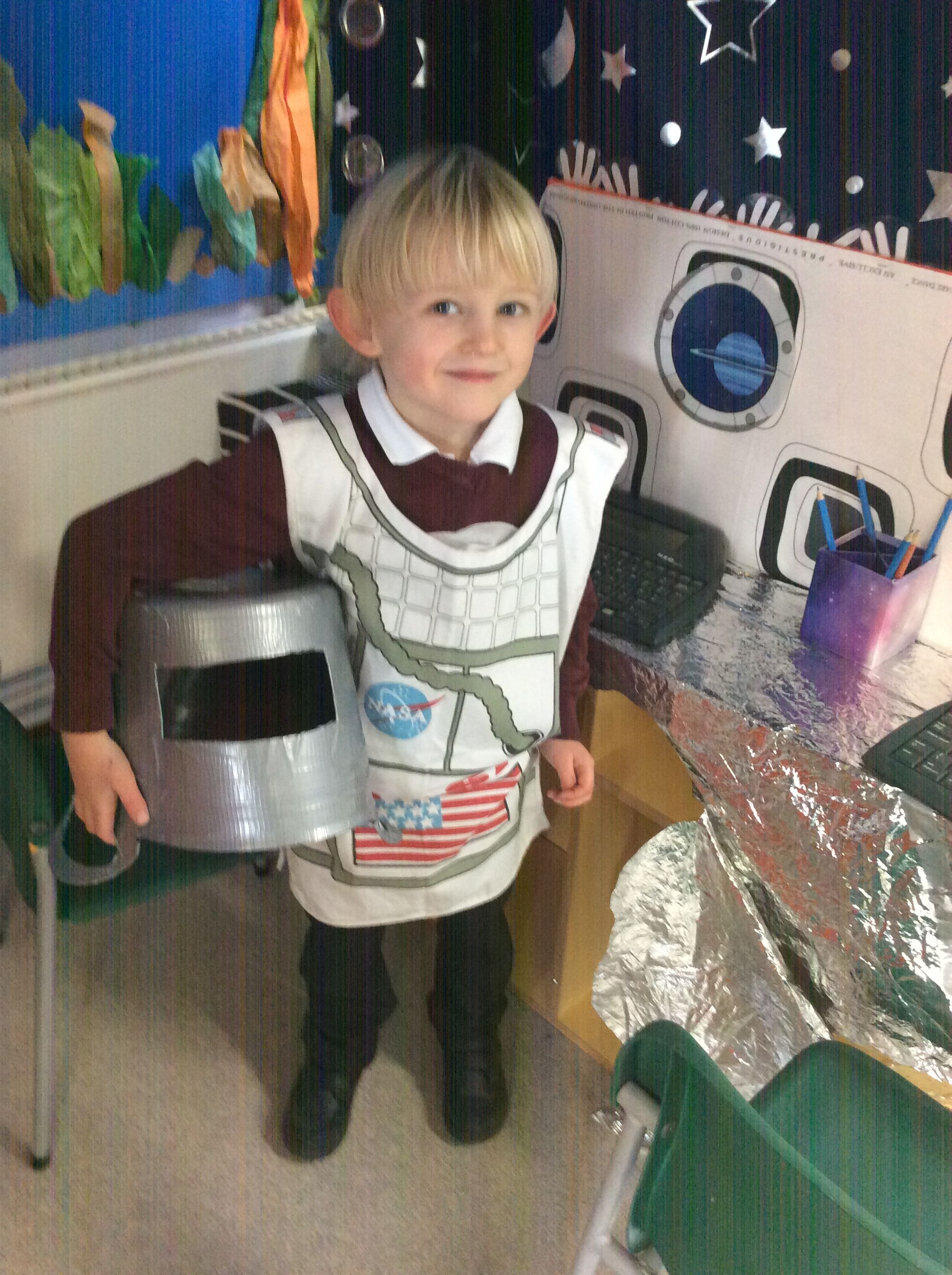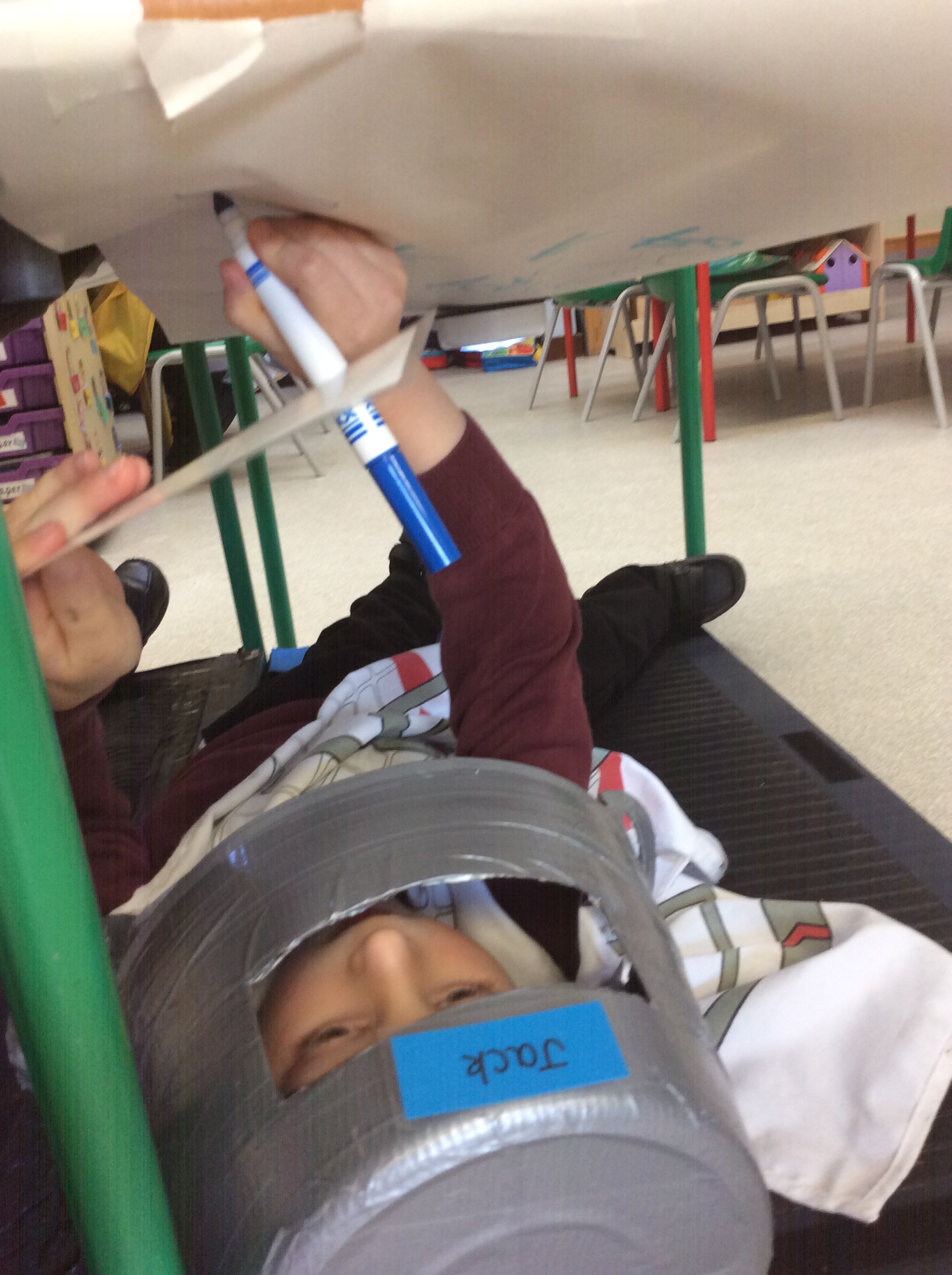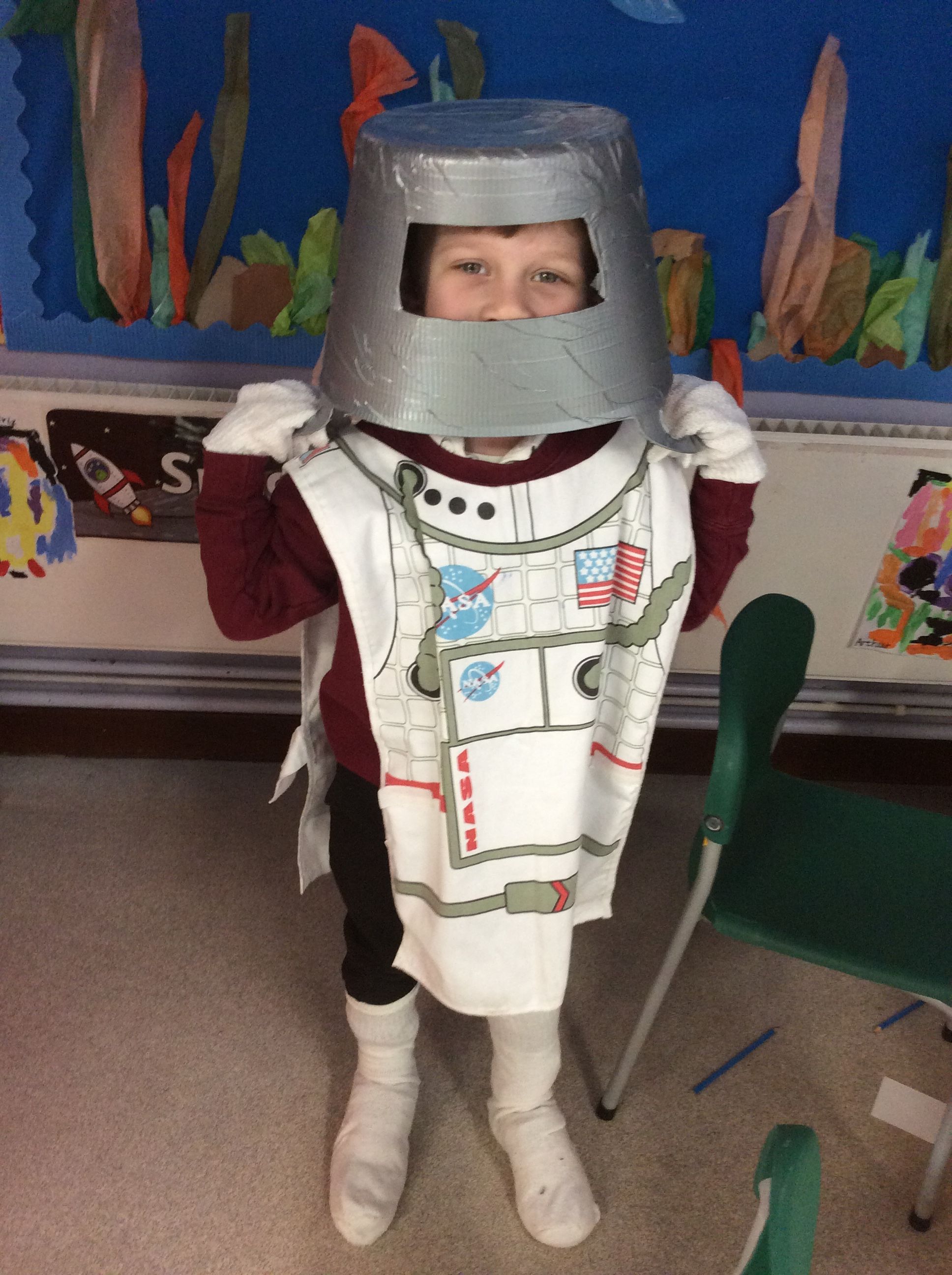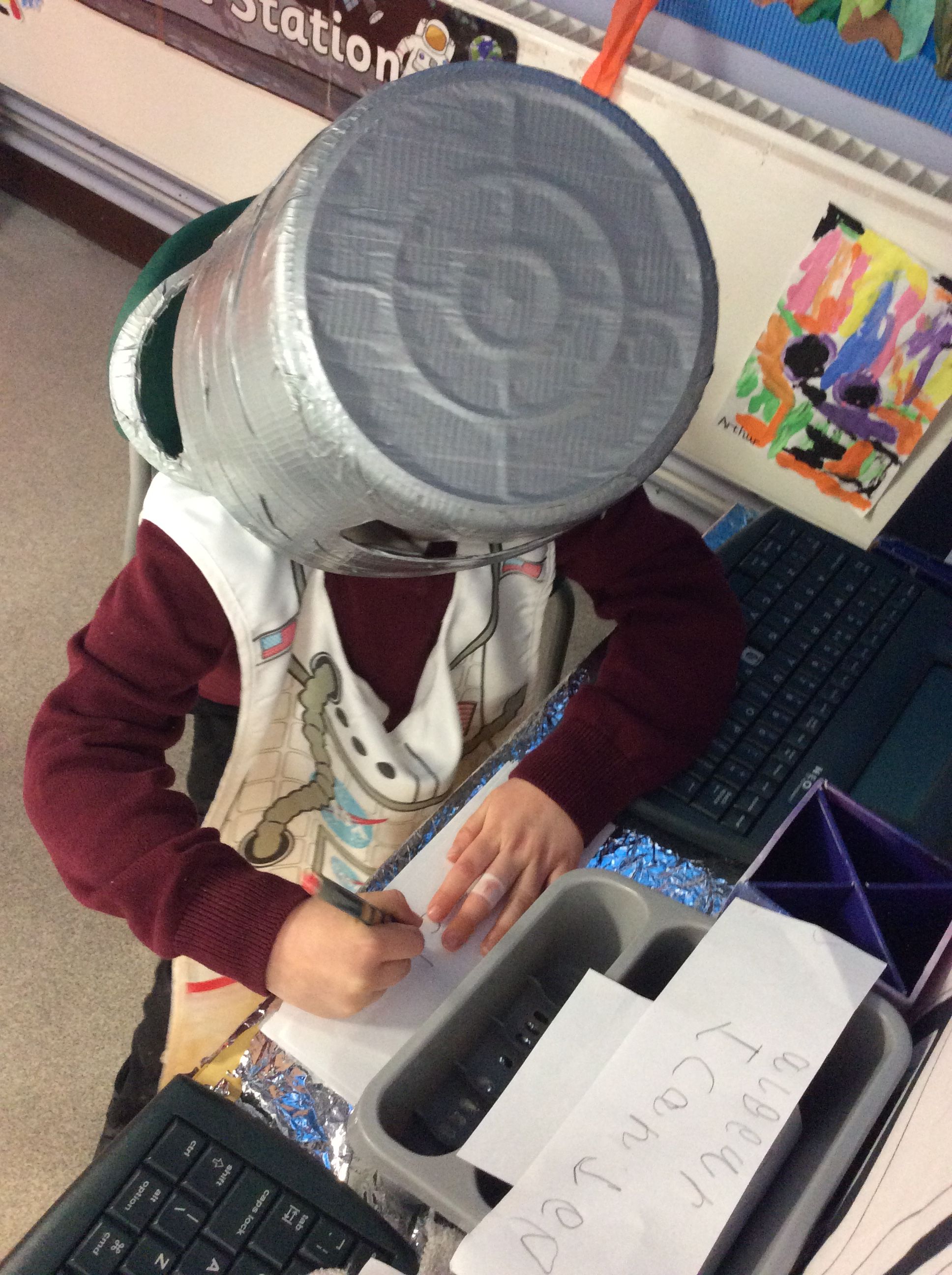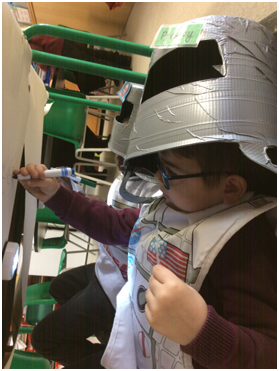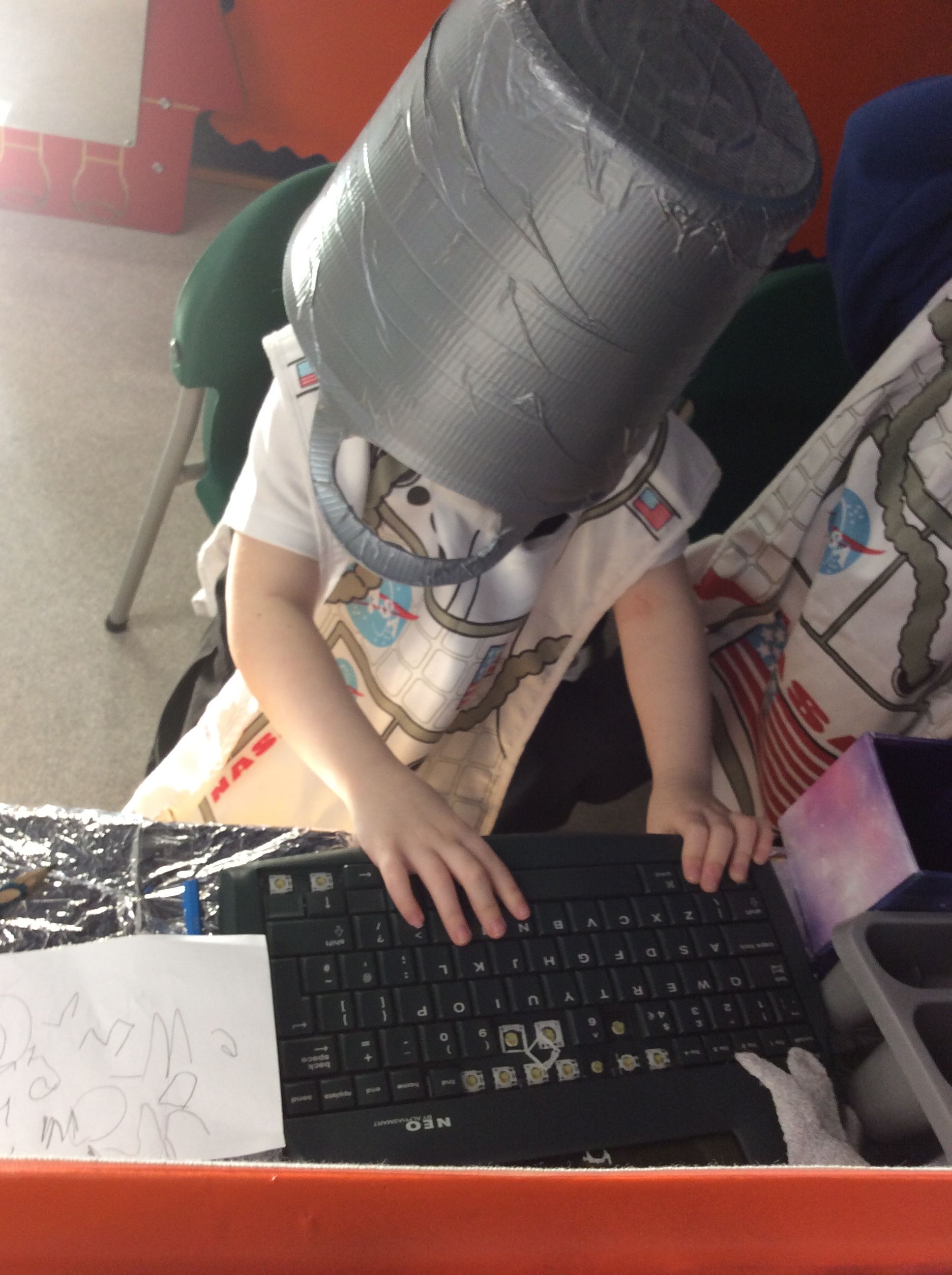 What would take into space if you were an astronaut? We made our own space backpacks and inside wrote a list of things we would like to take with us.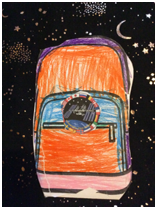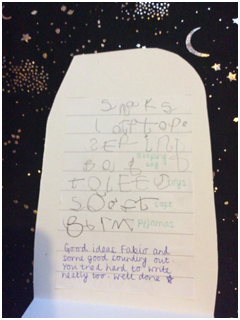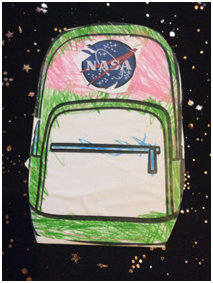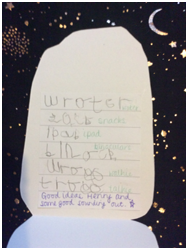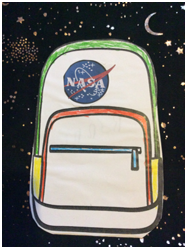 In construction we used our imaginations to create alien creatures using Popoids, Interstar, Knex, Sticklebricks and playdough with collage materials - and some with underpants too!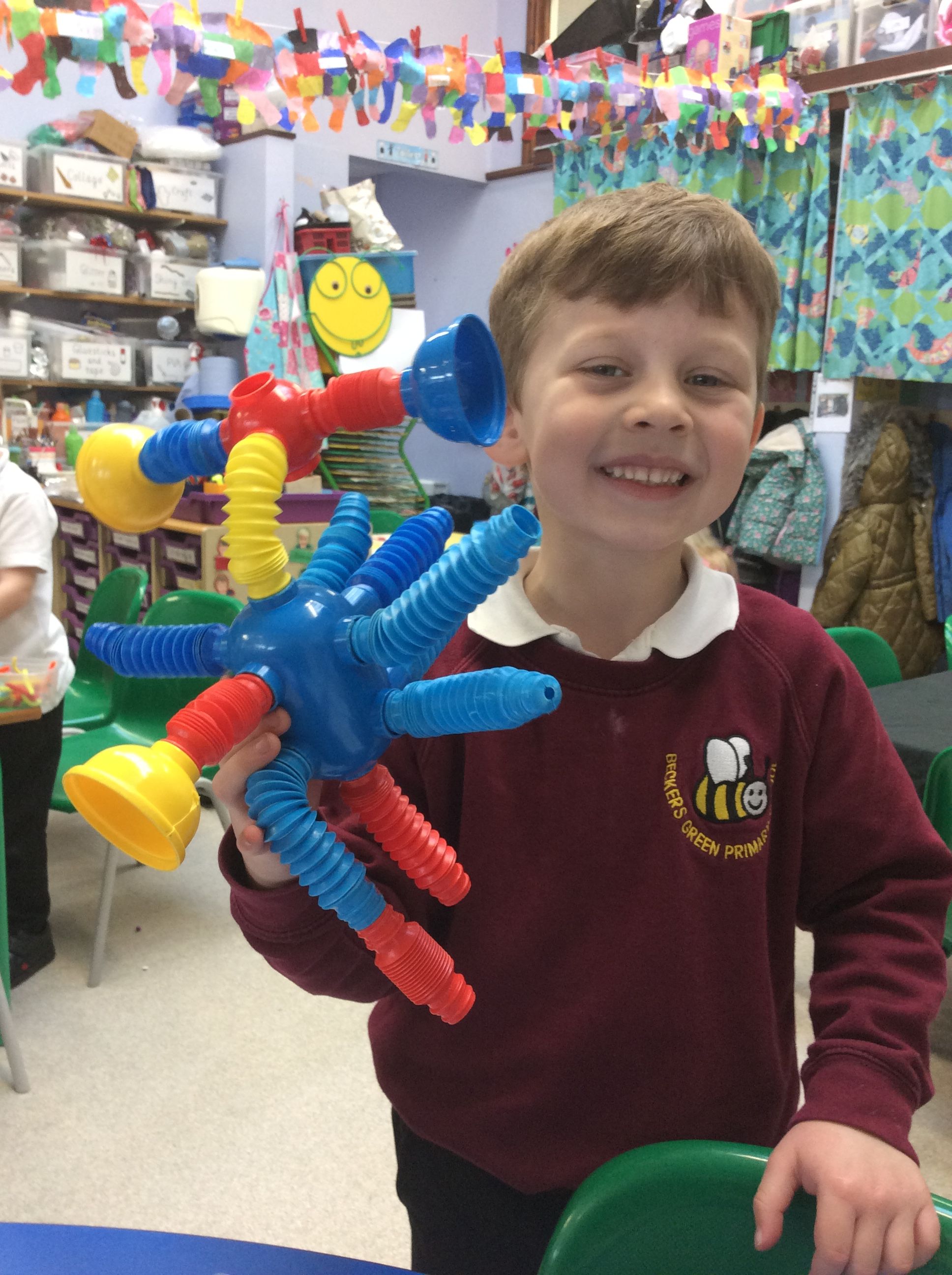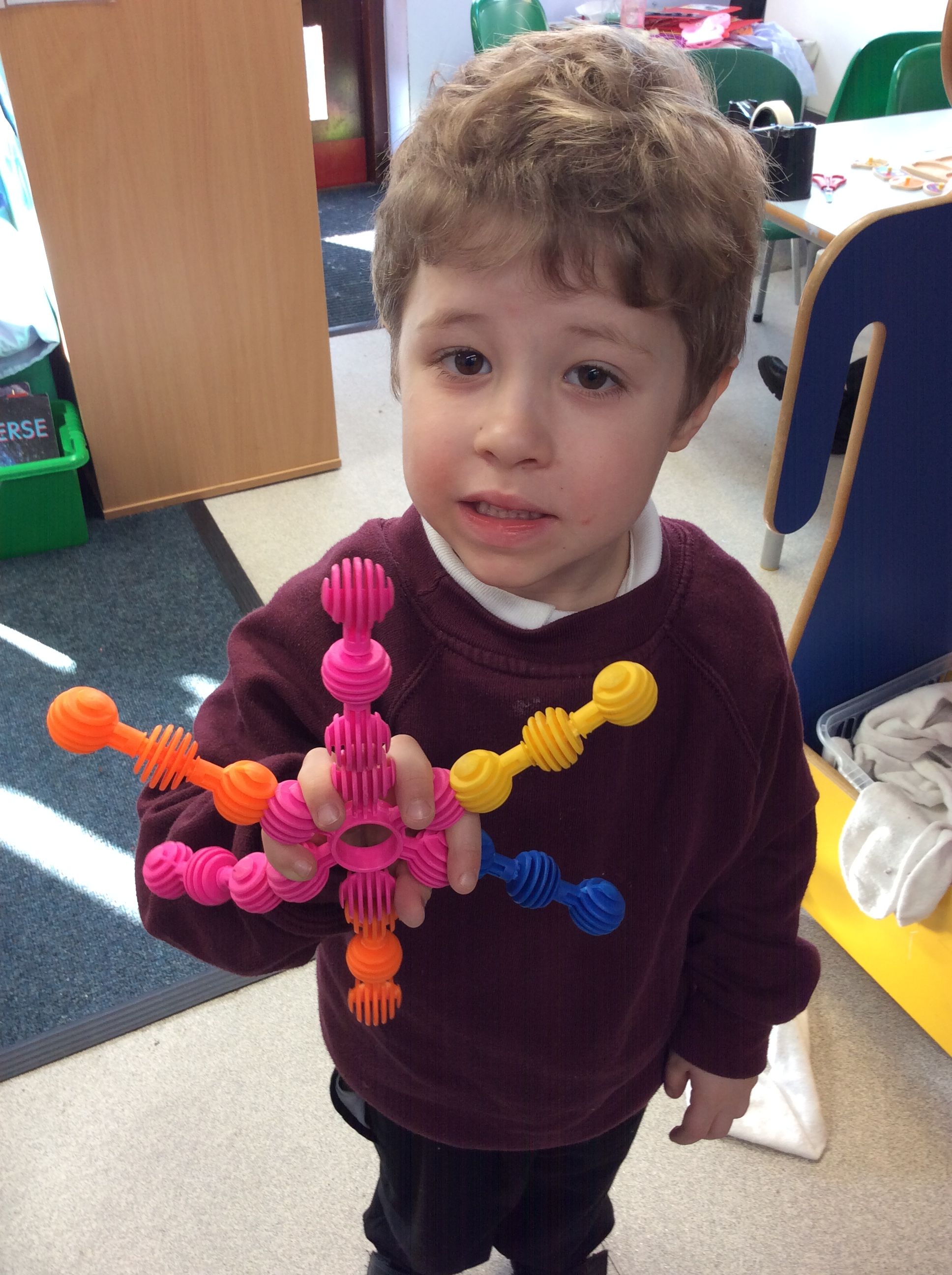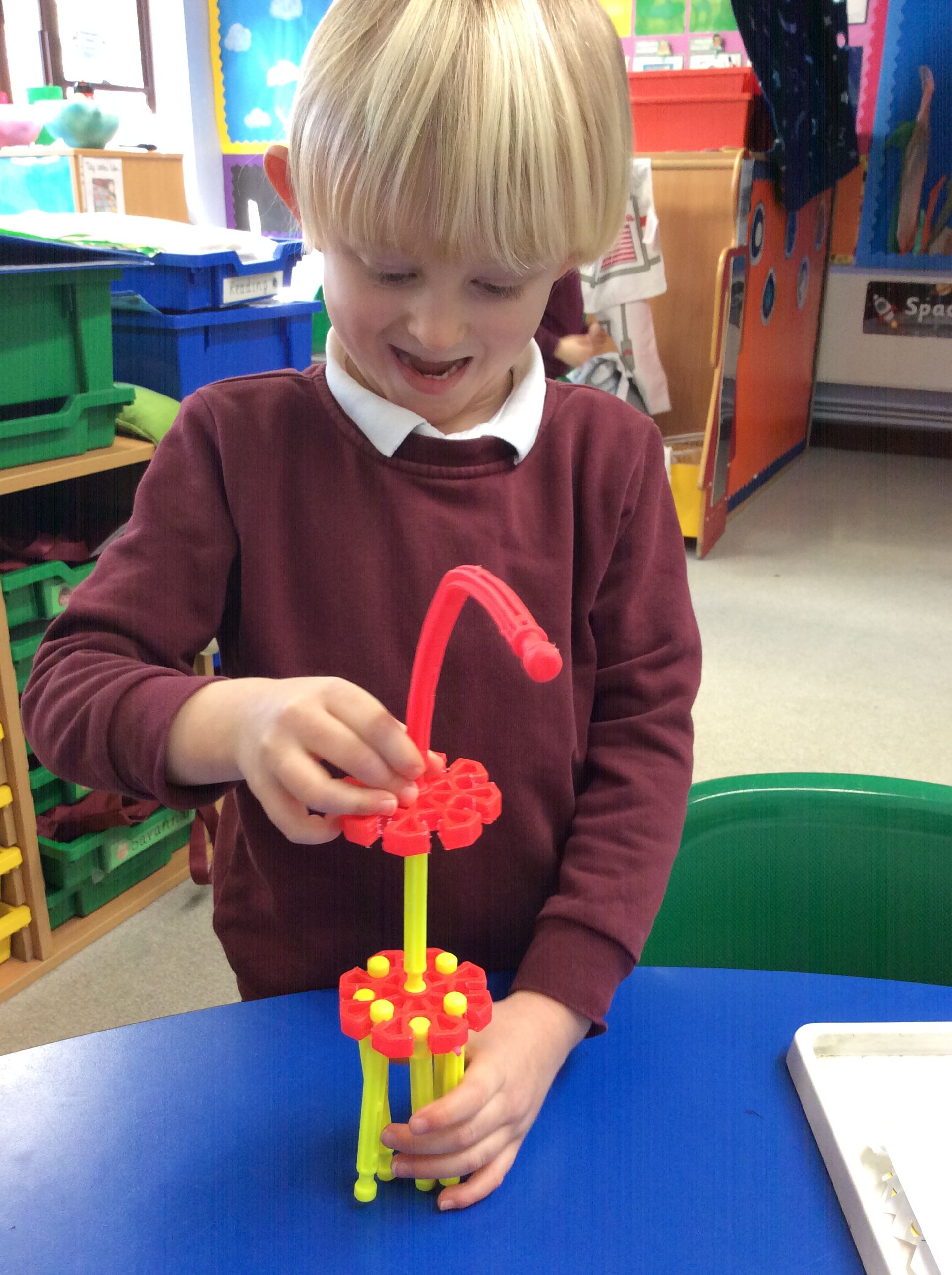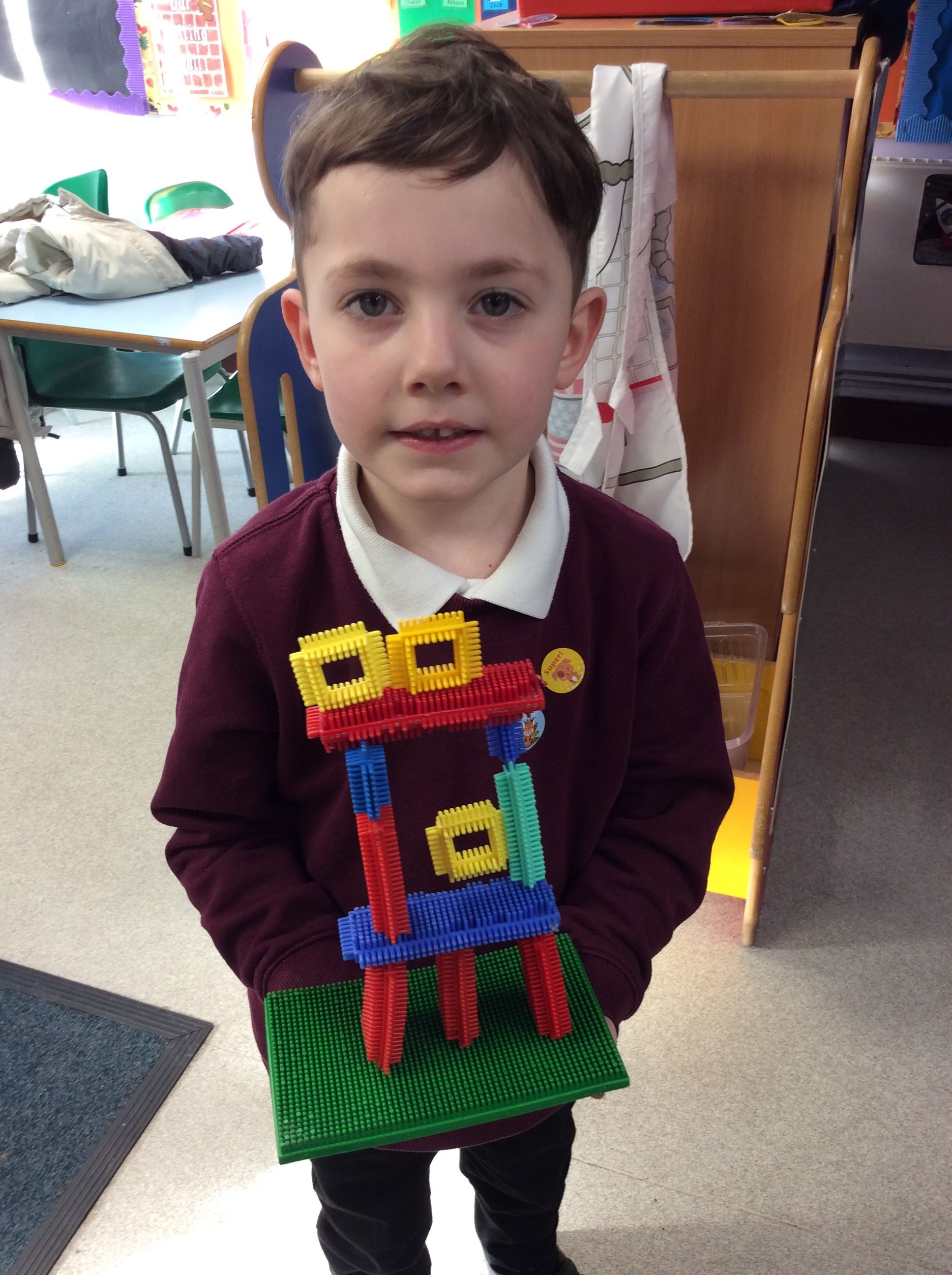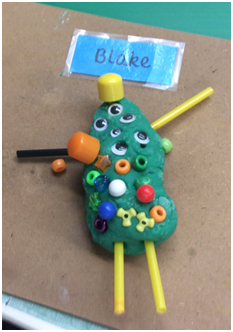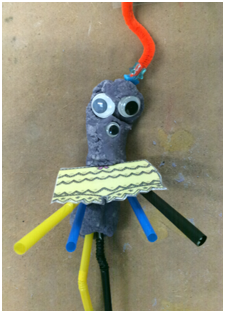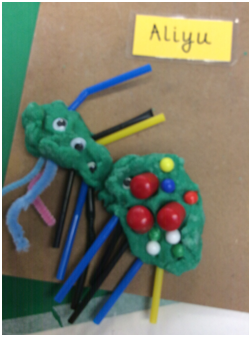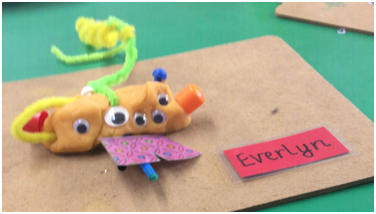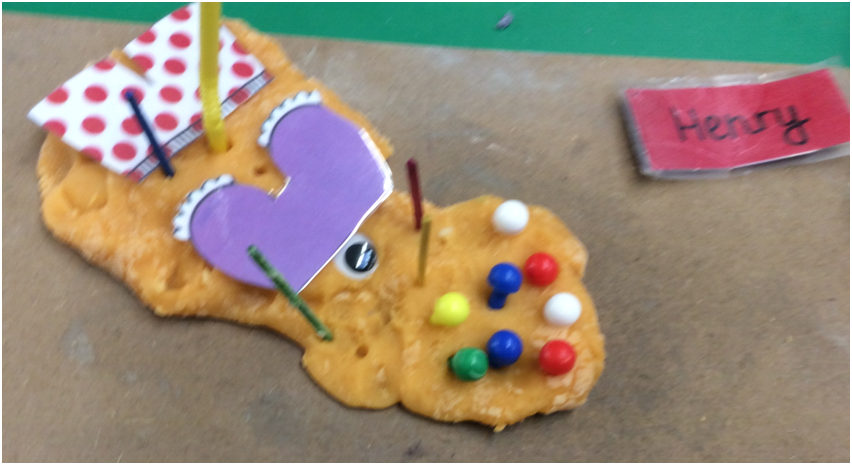 We traced carefully over patterns on pants with felt tip pens, cut them out and stuck them onto a washing line. We even made pants we could eat using milk with food colouring which we painted onto bread. After toasting we ate them up!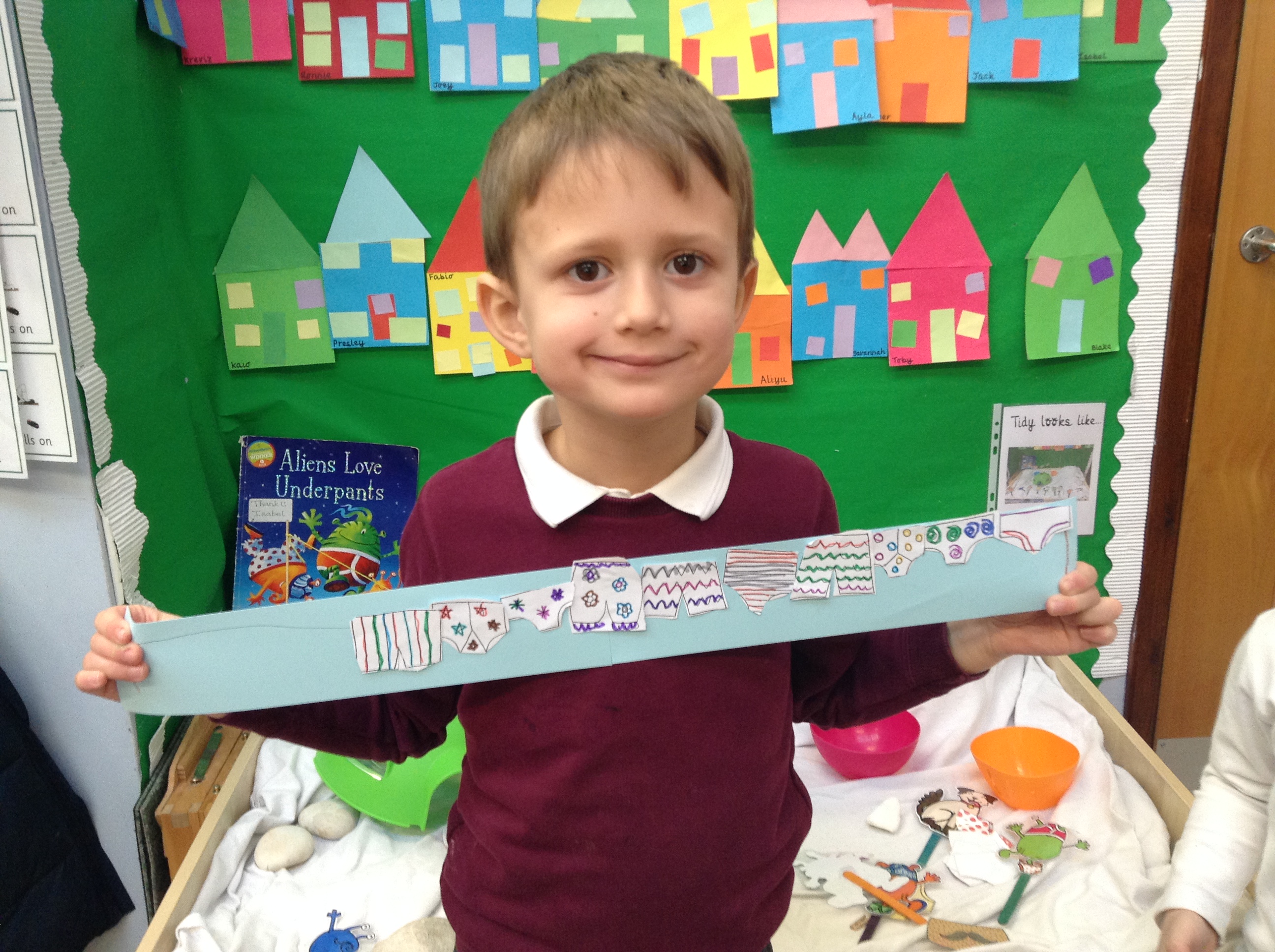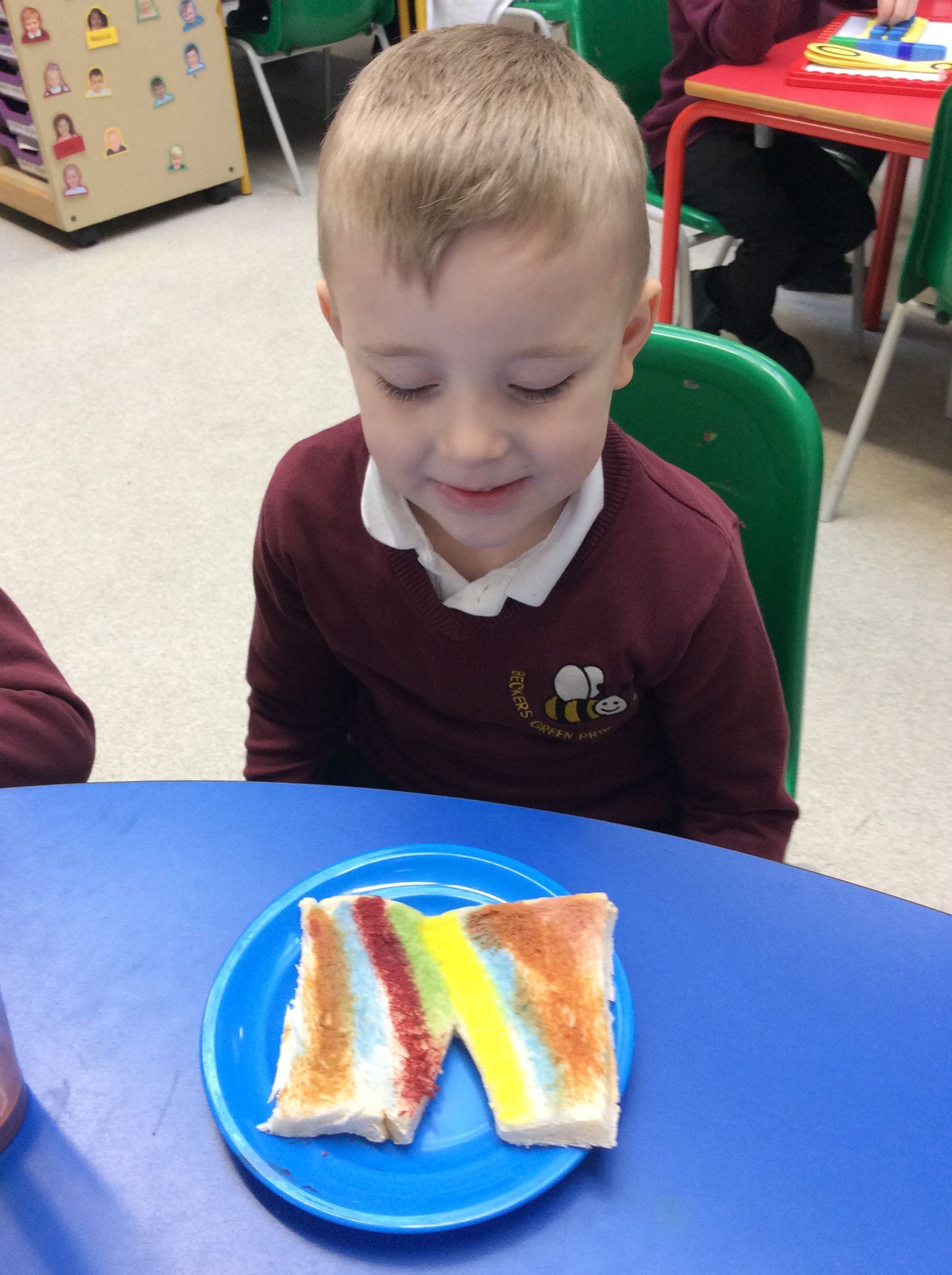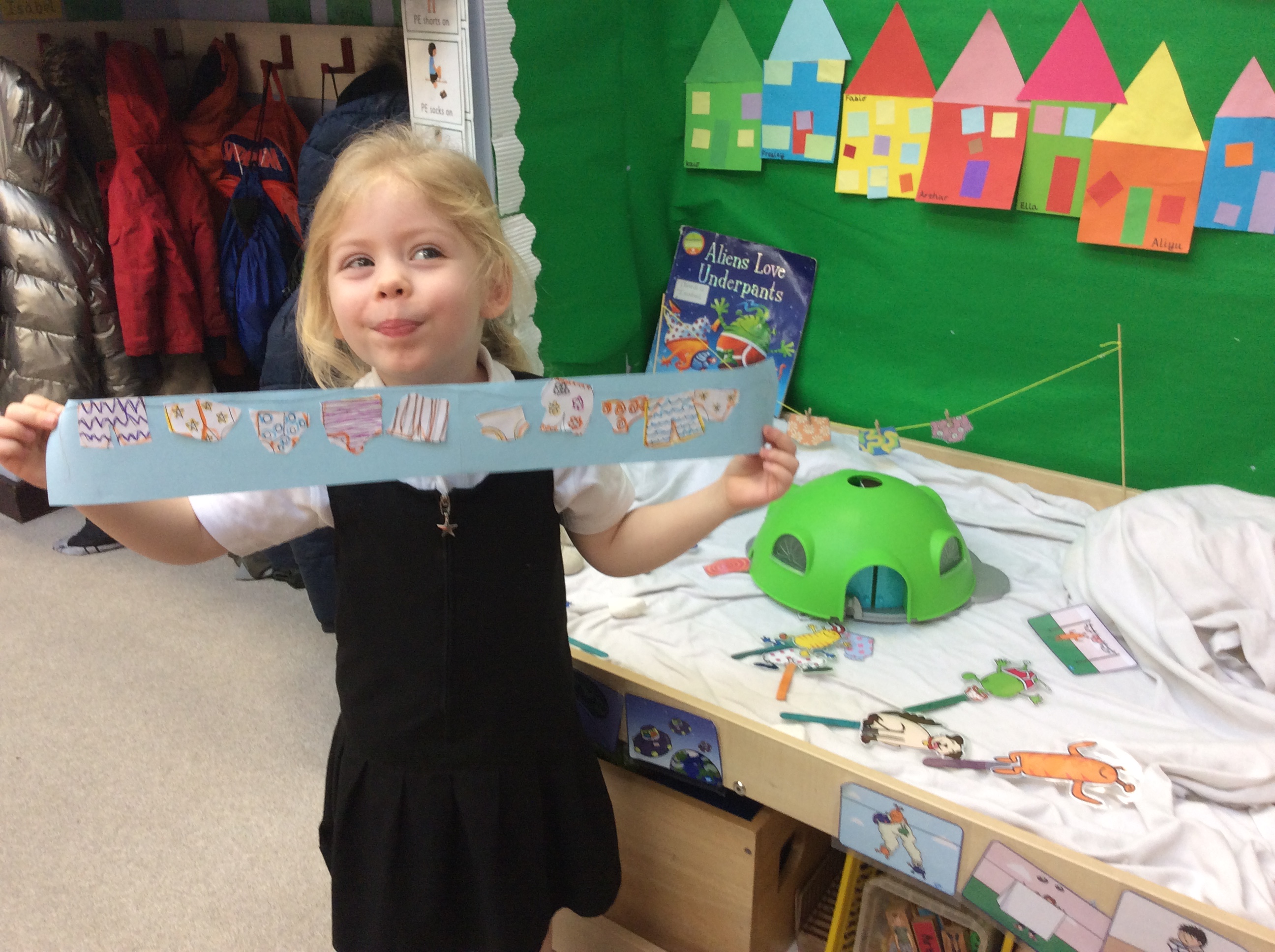 In construction we also made moon buggies and took photographs on our small world area with our splatter paintings as a background.
They really look like stars and comets in outer space!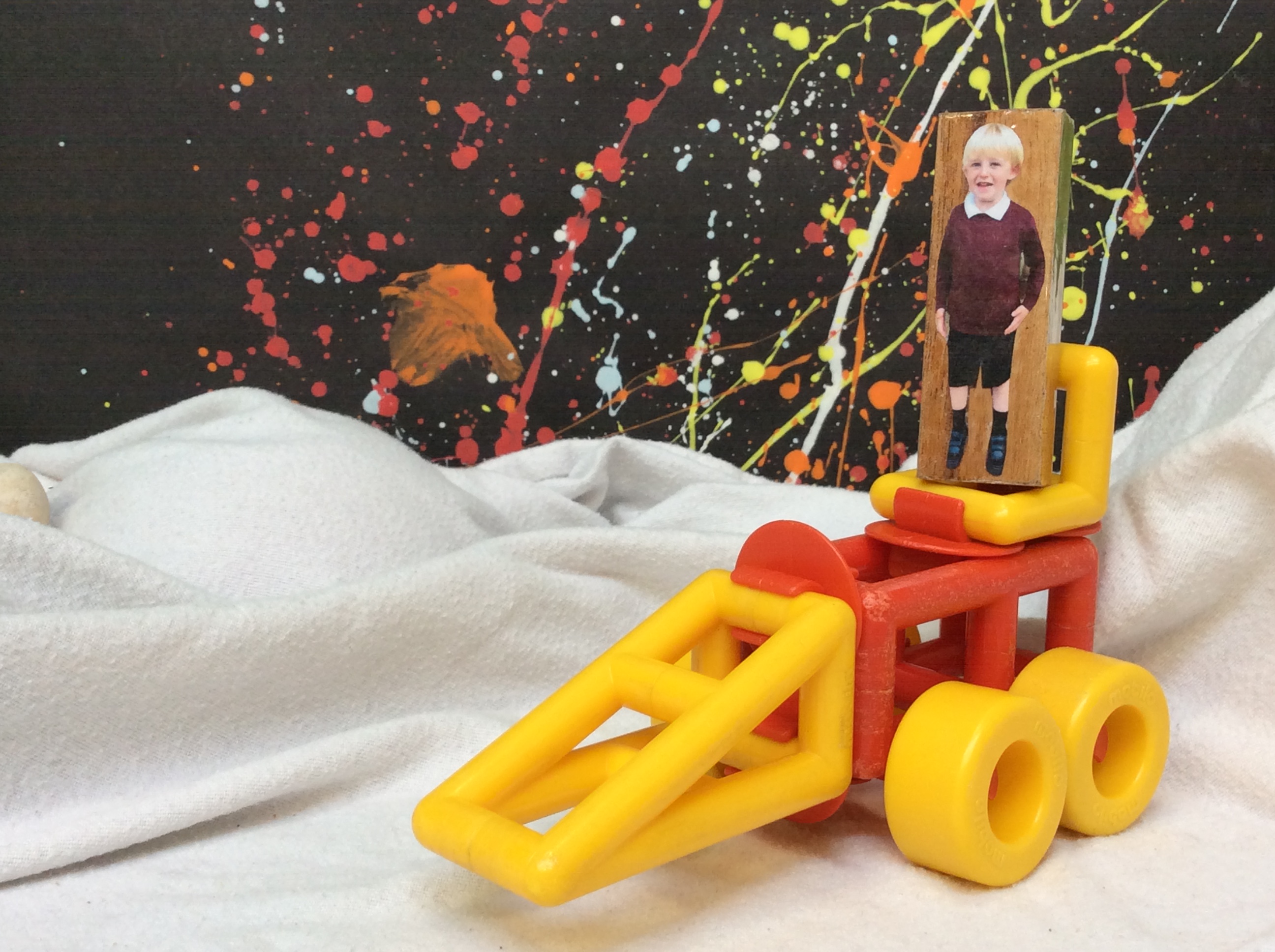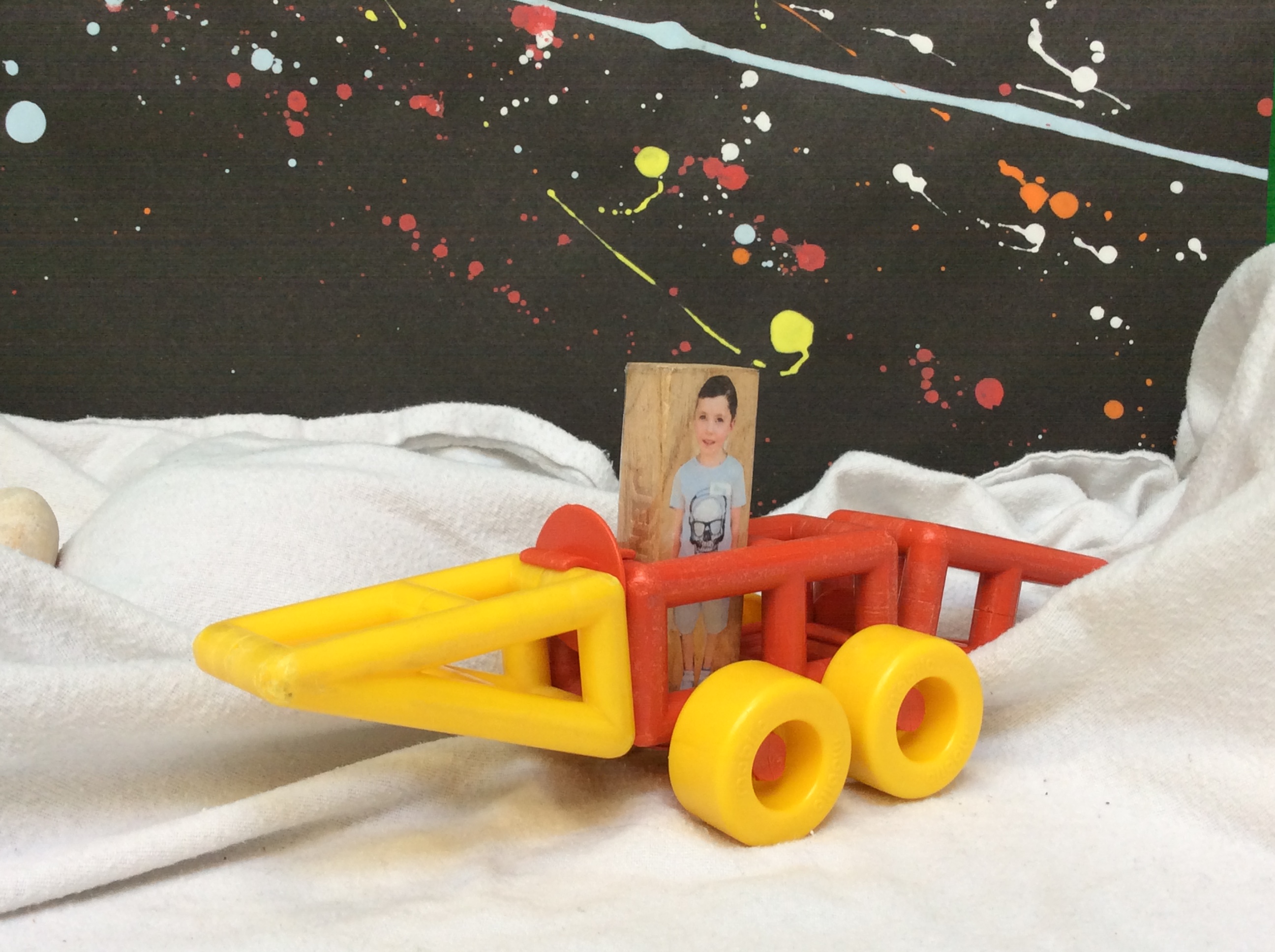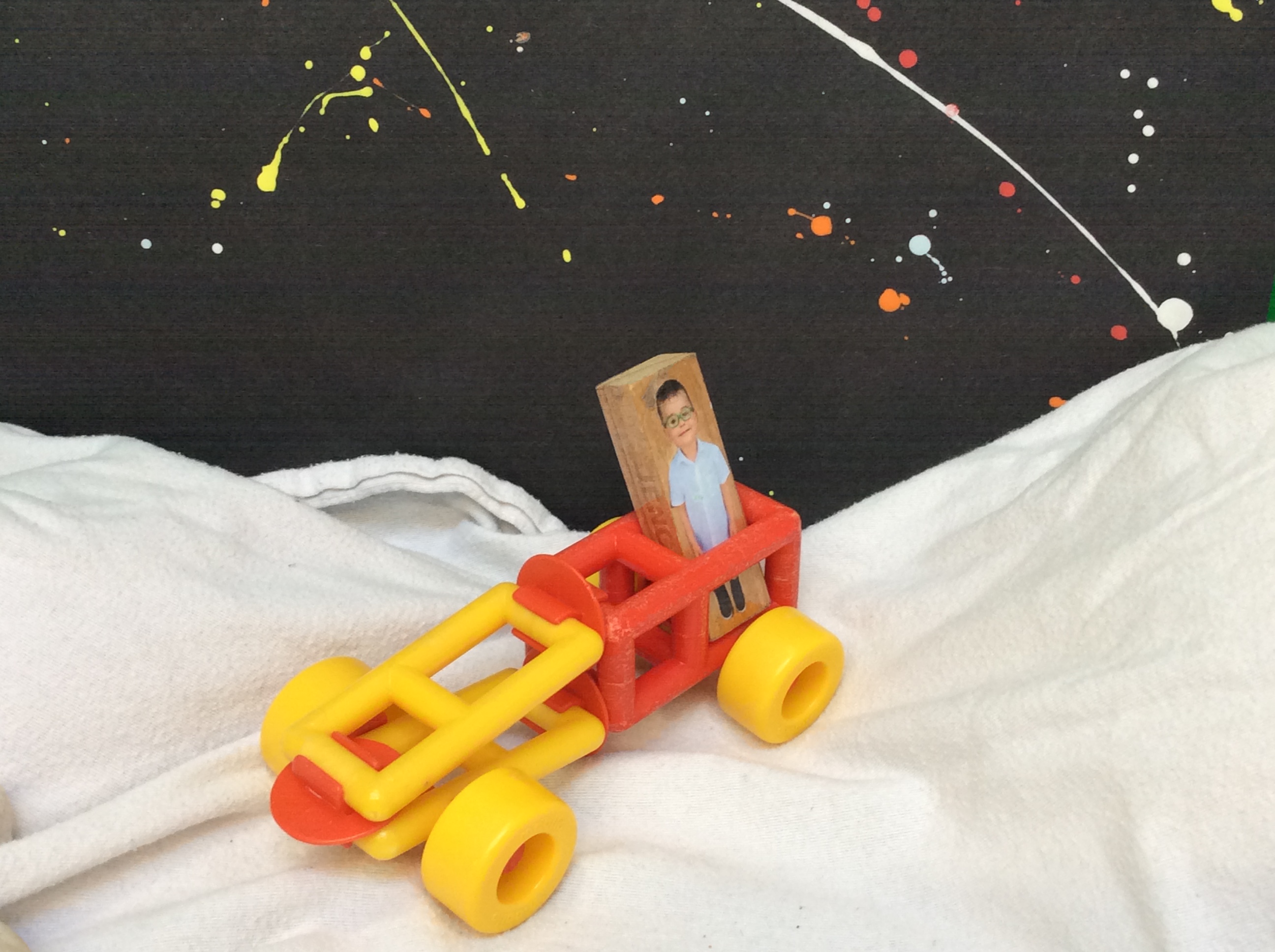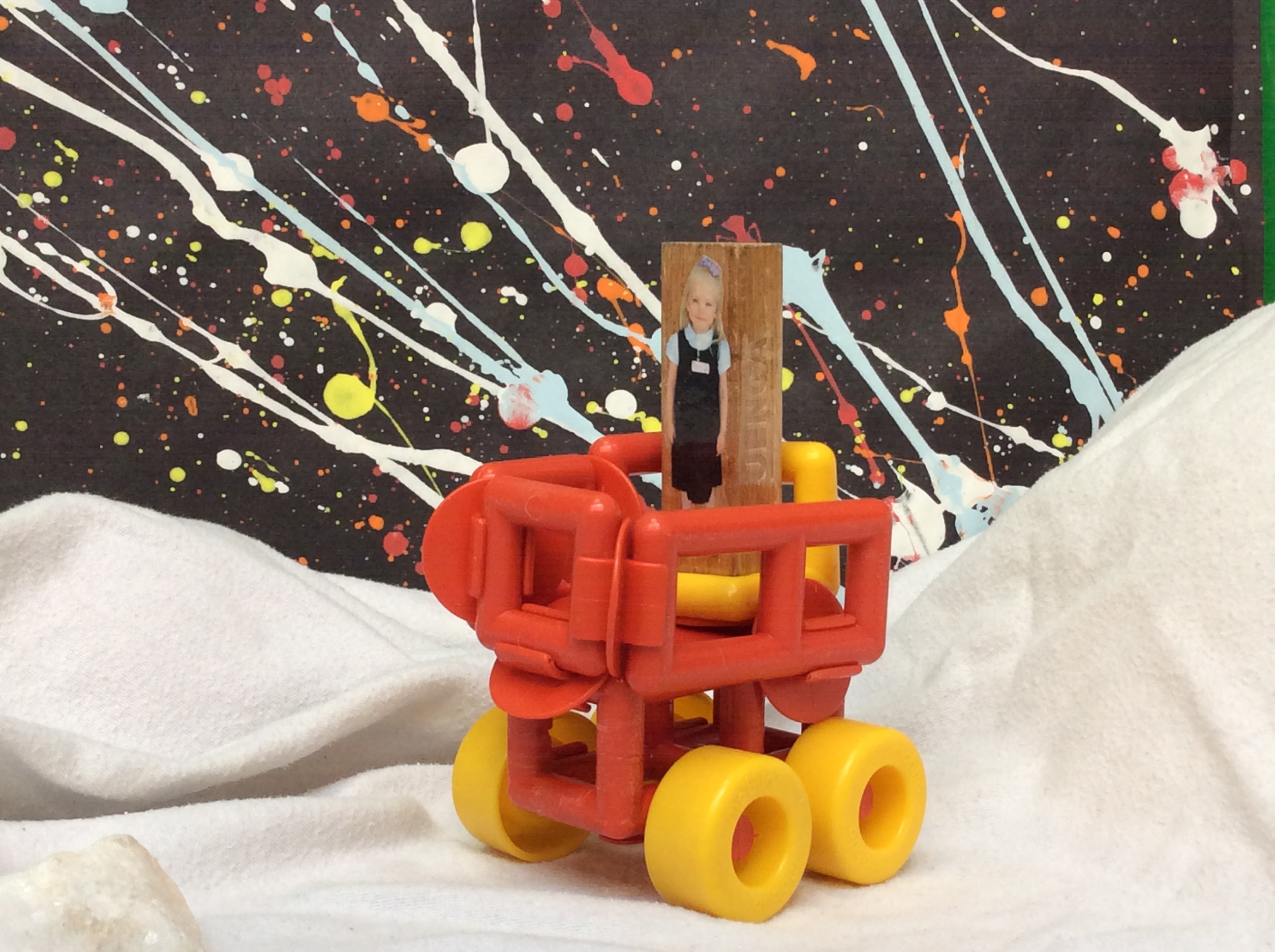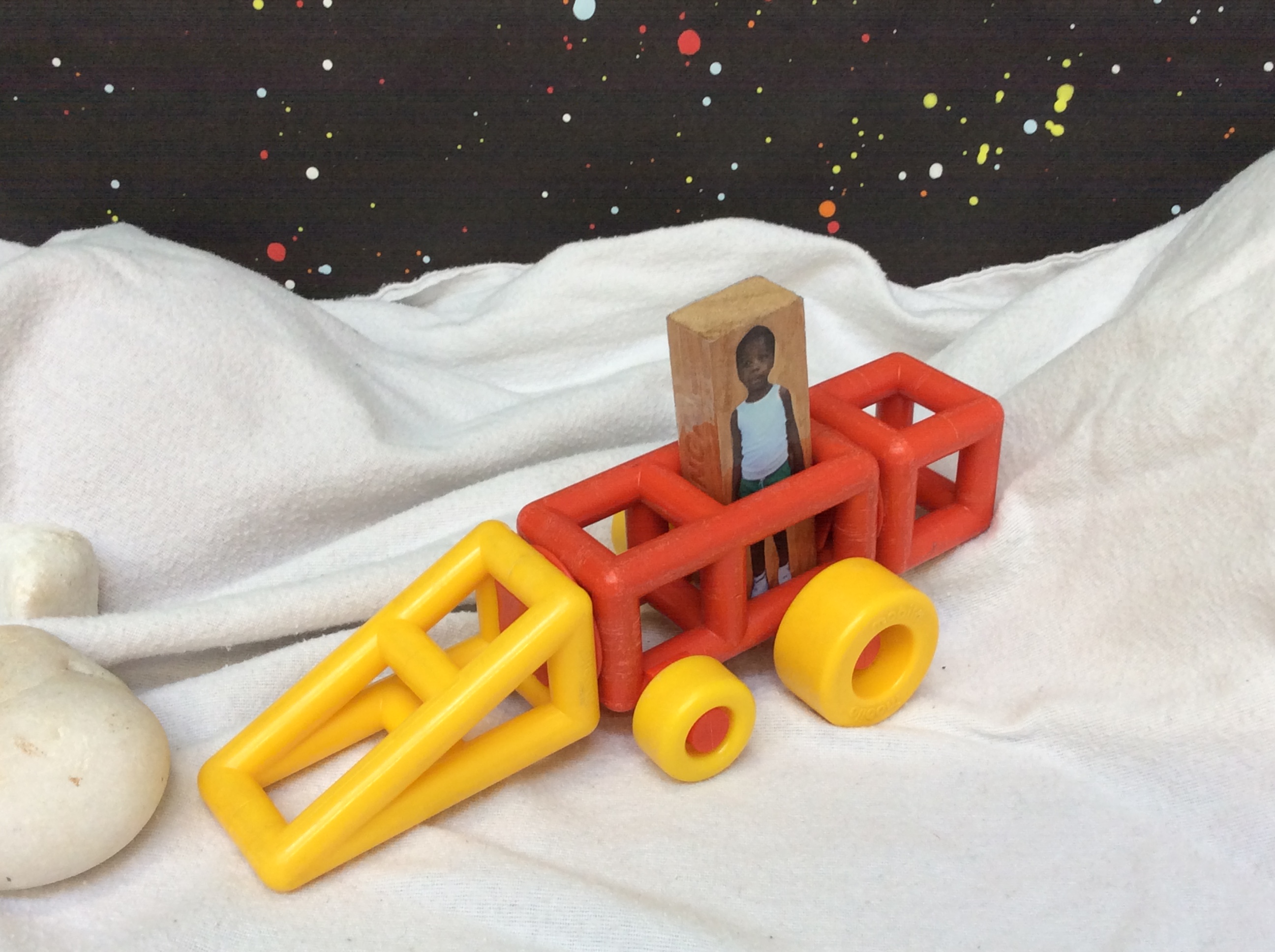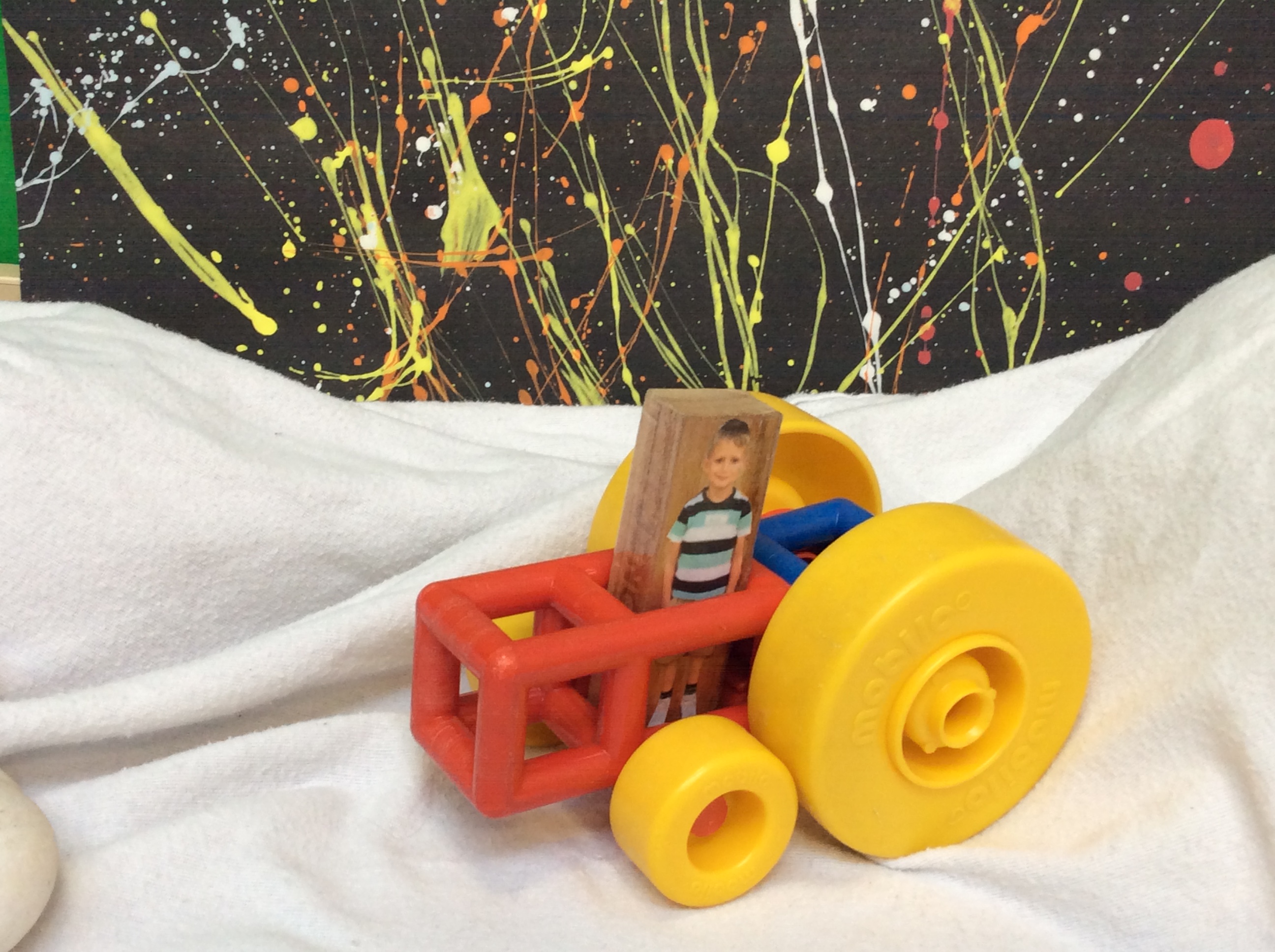 Of course, we needed to test our buggies before they could be used on the moon, so we tested them outside to check they were strong enough for exploring a bumpy surface and used playdough masking tape or pipe cleaners to keep our Playmobil astronauts inside the buggy!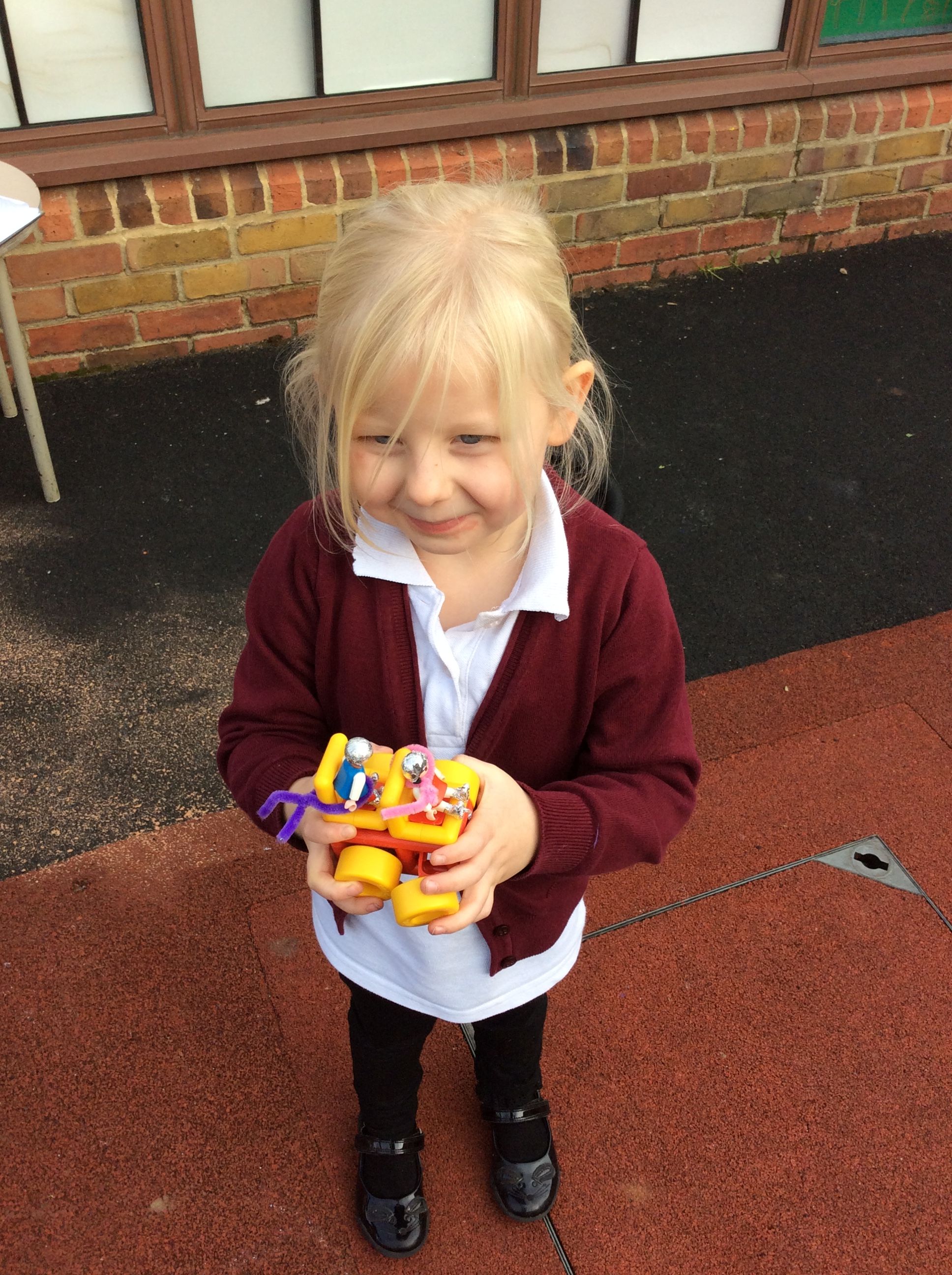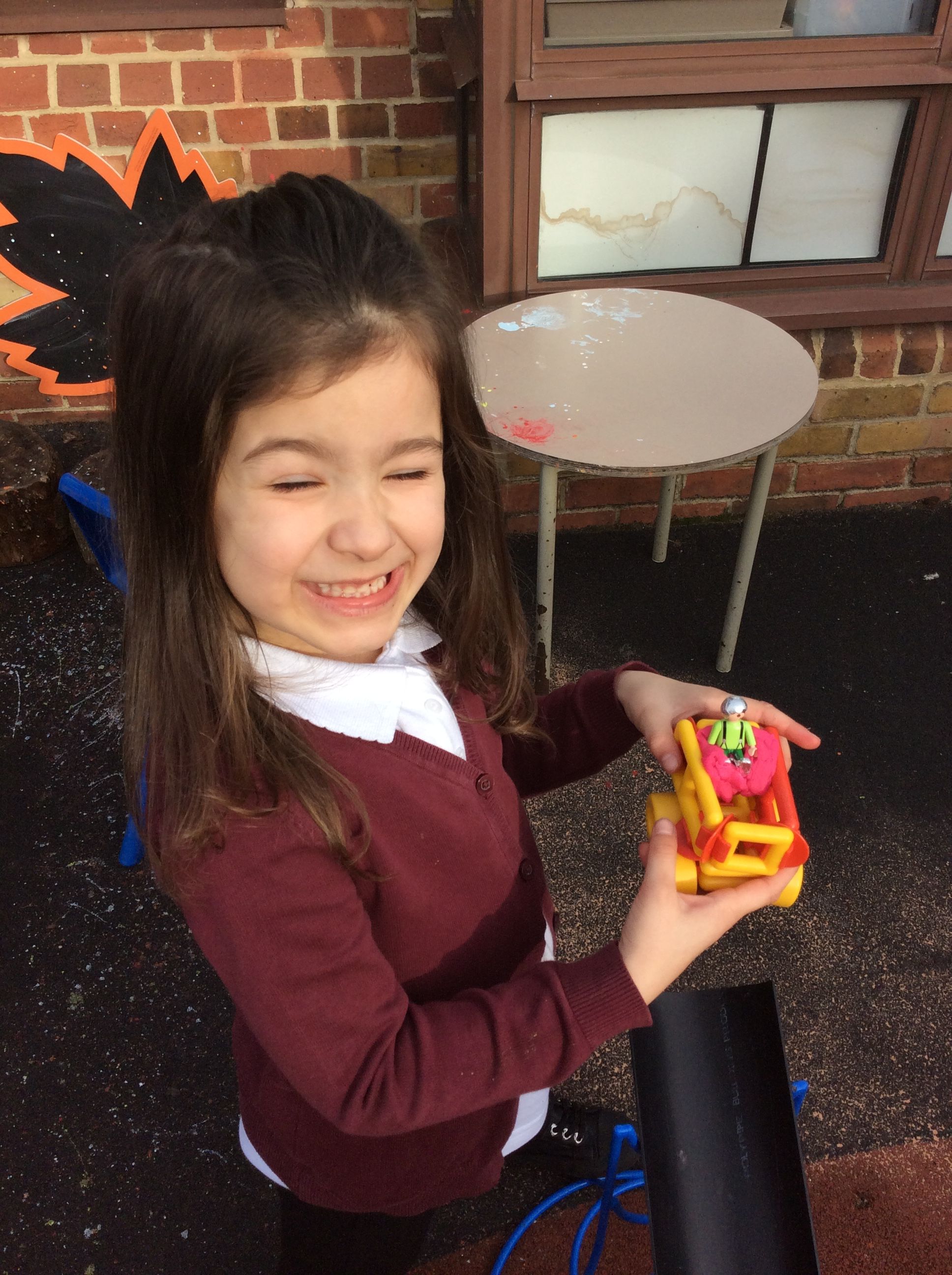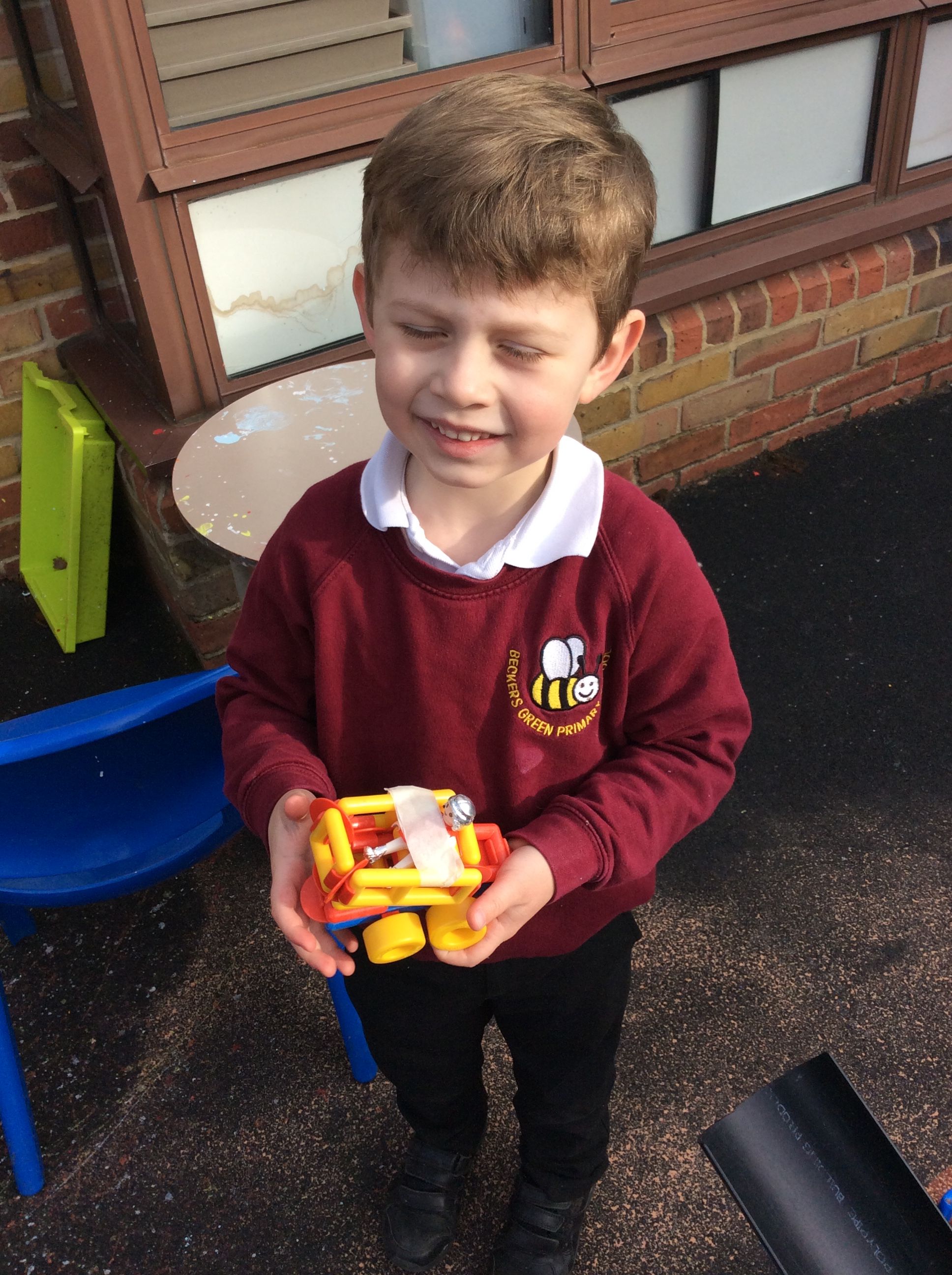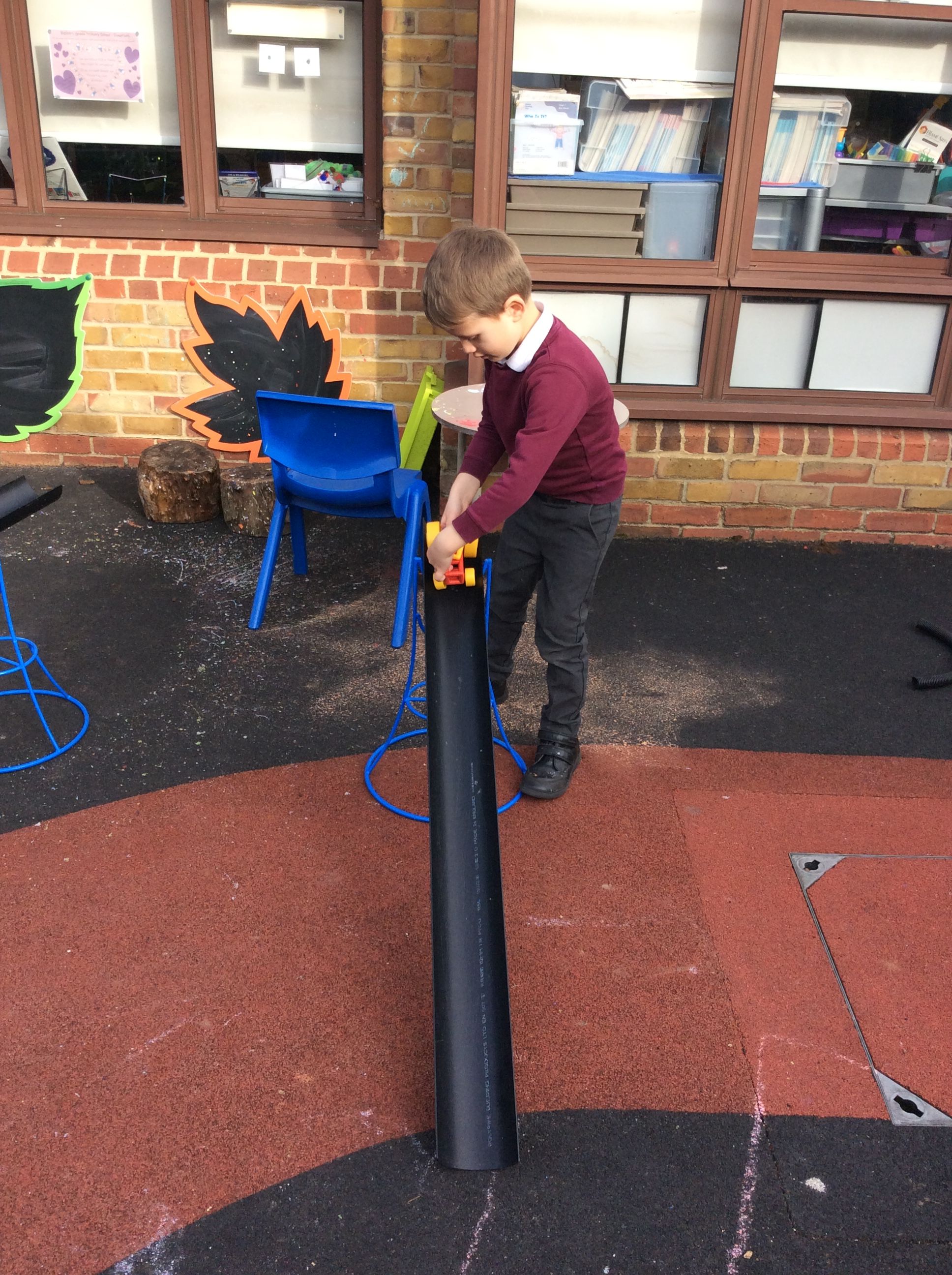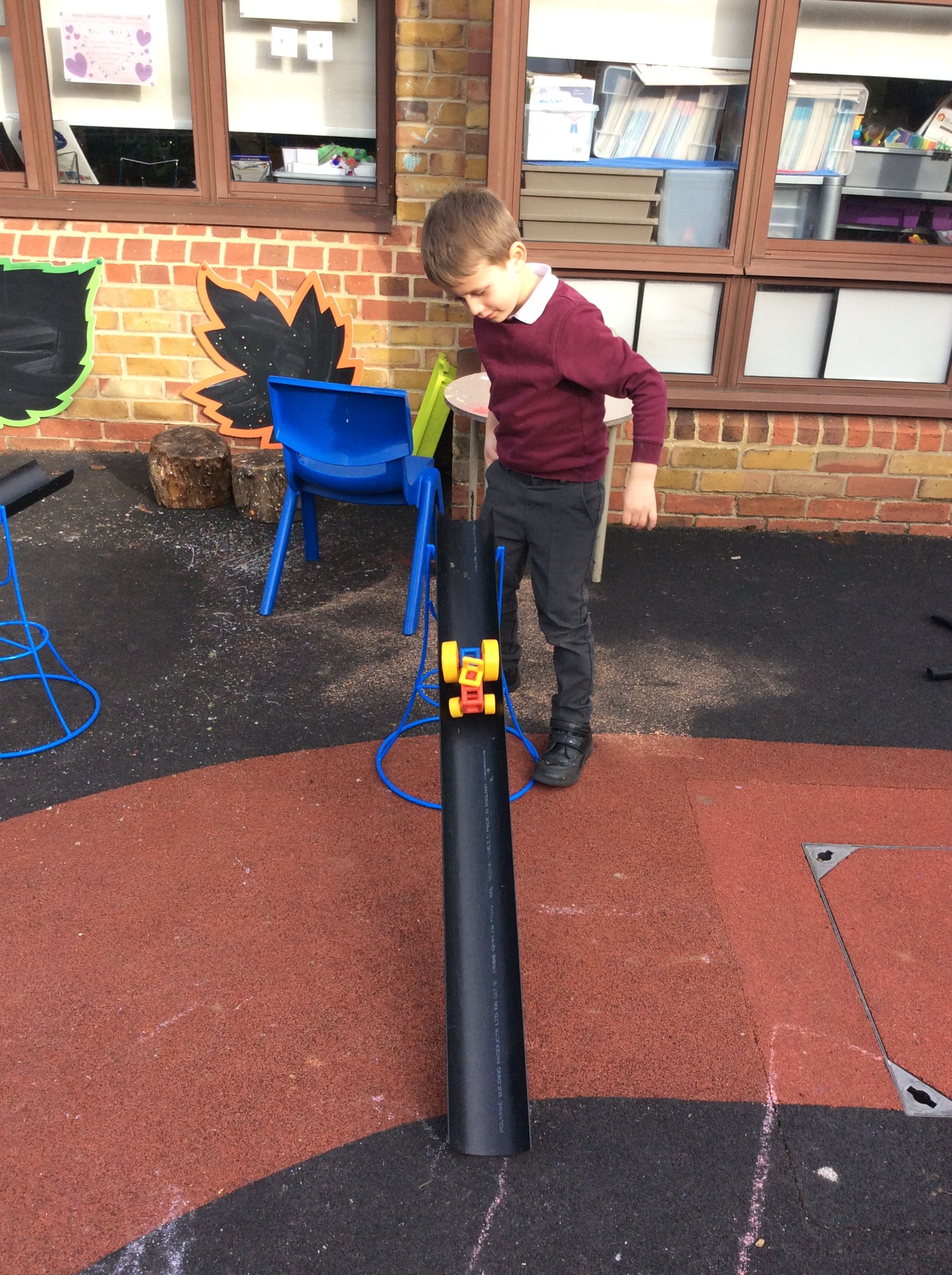 We also created rockets from the Magnetic Polydron and 2d and 3d shapes.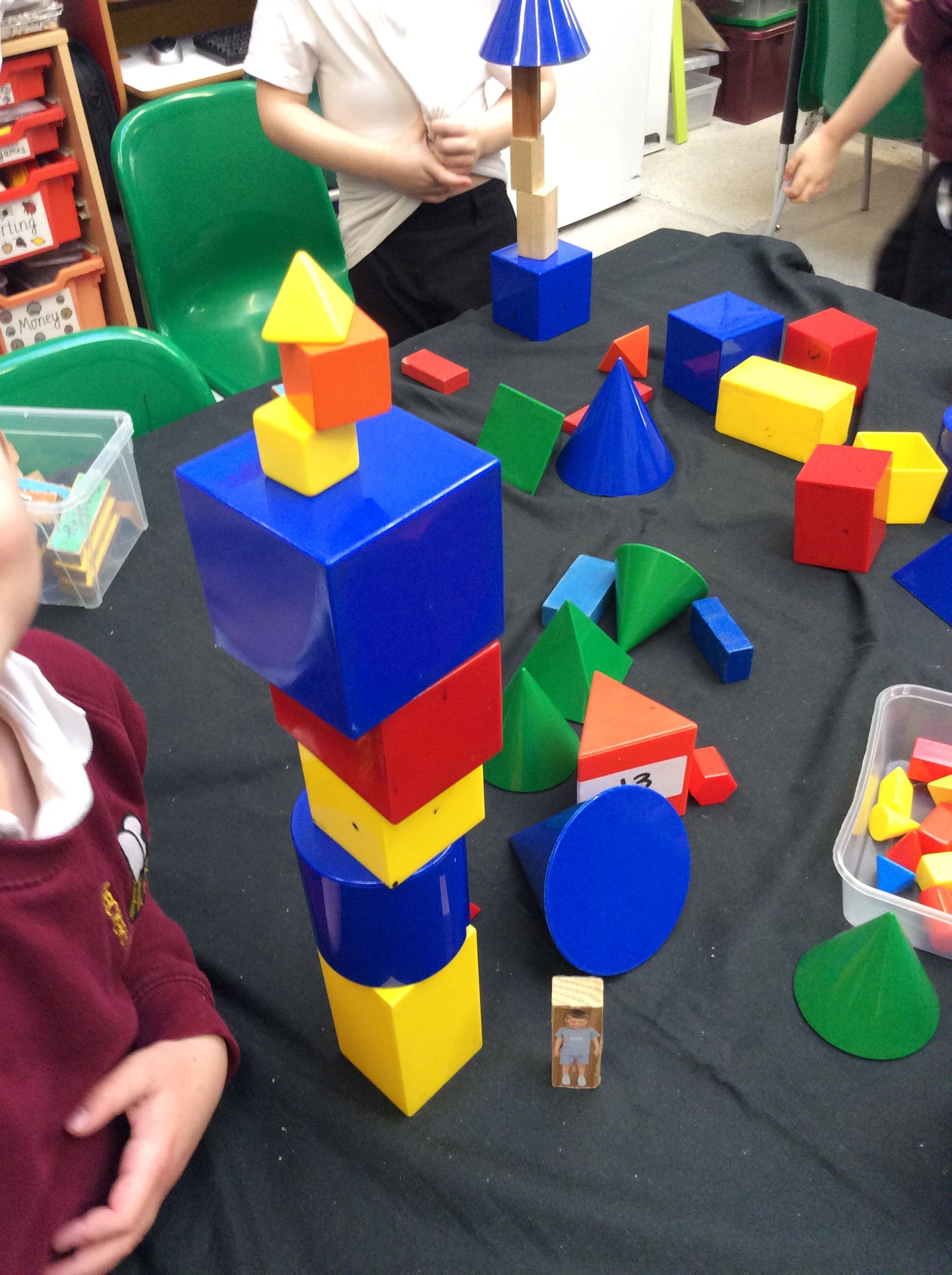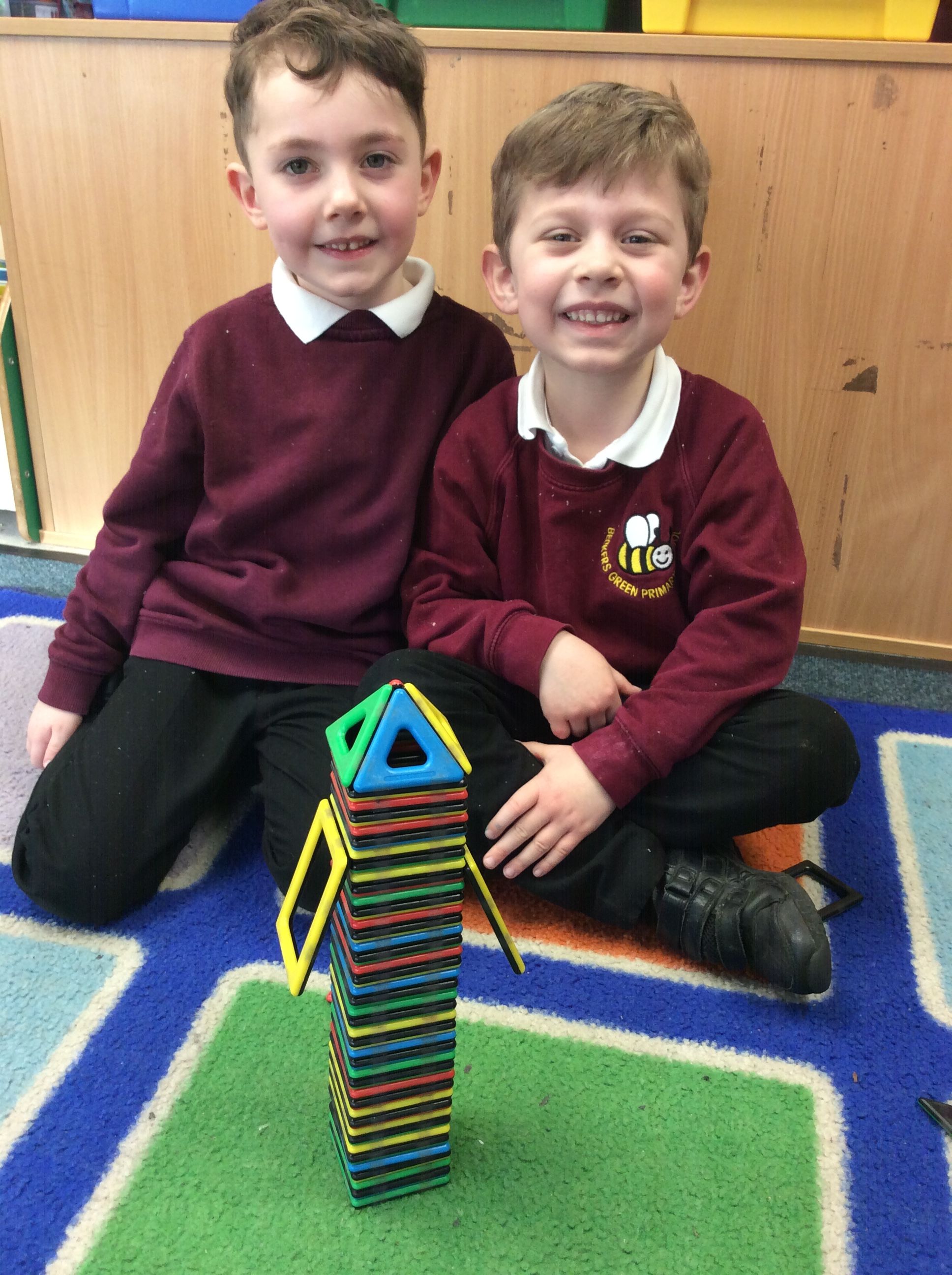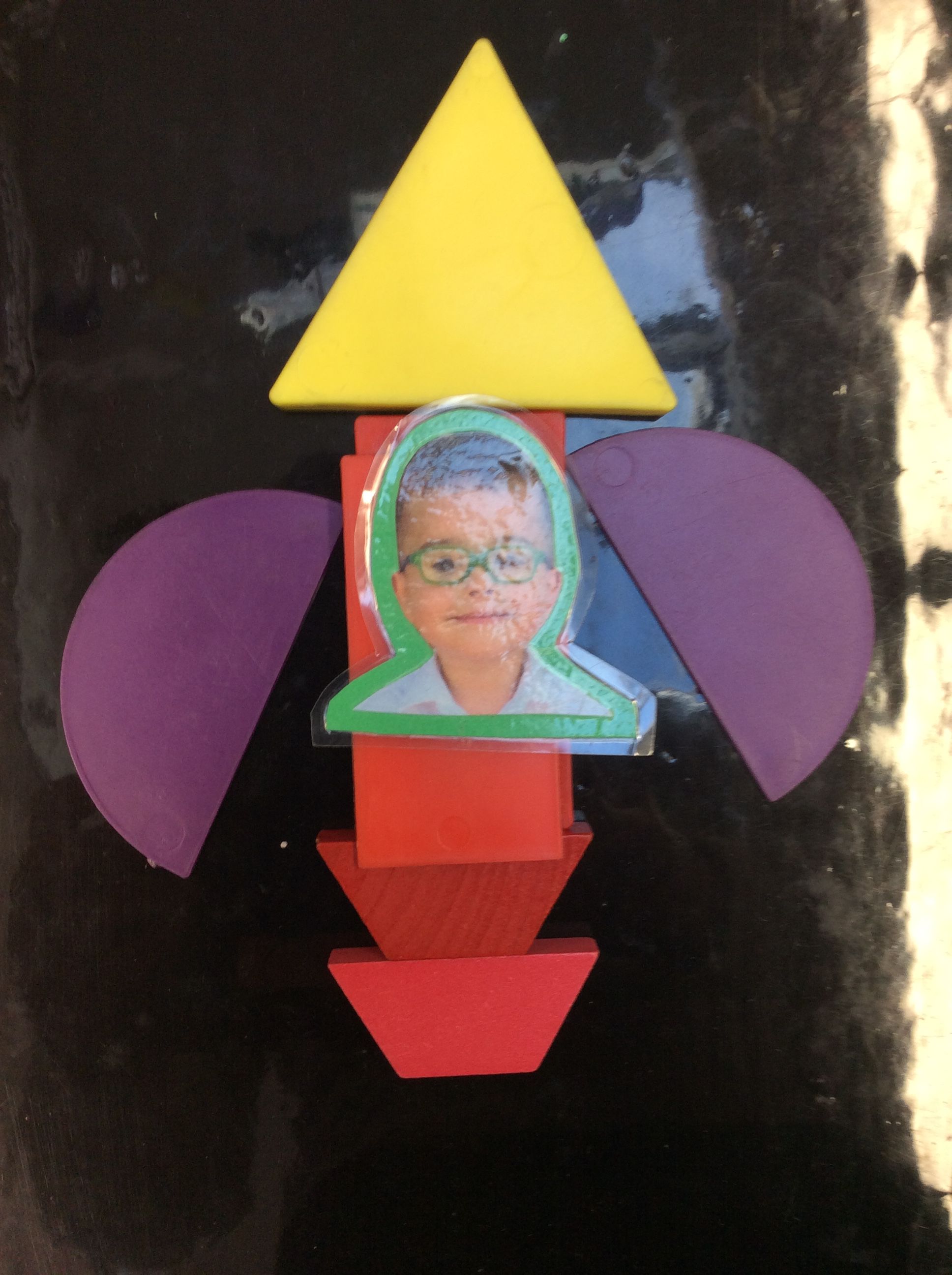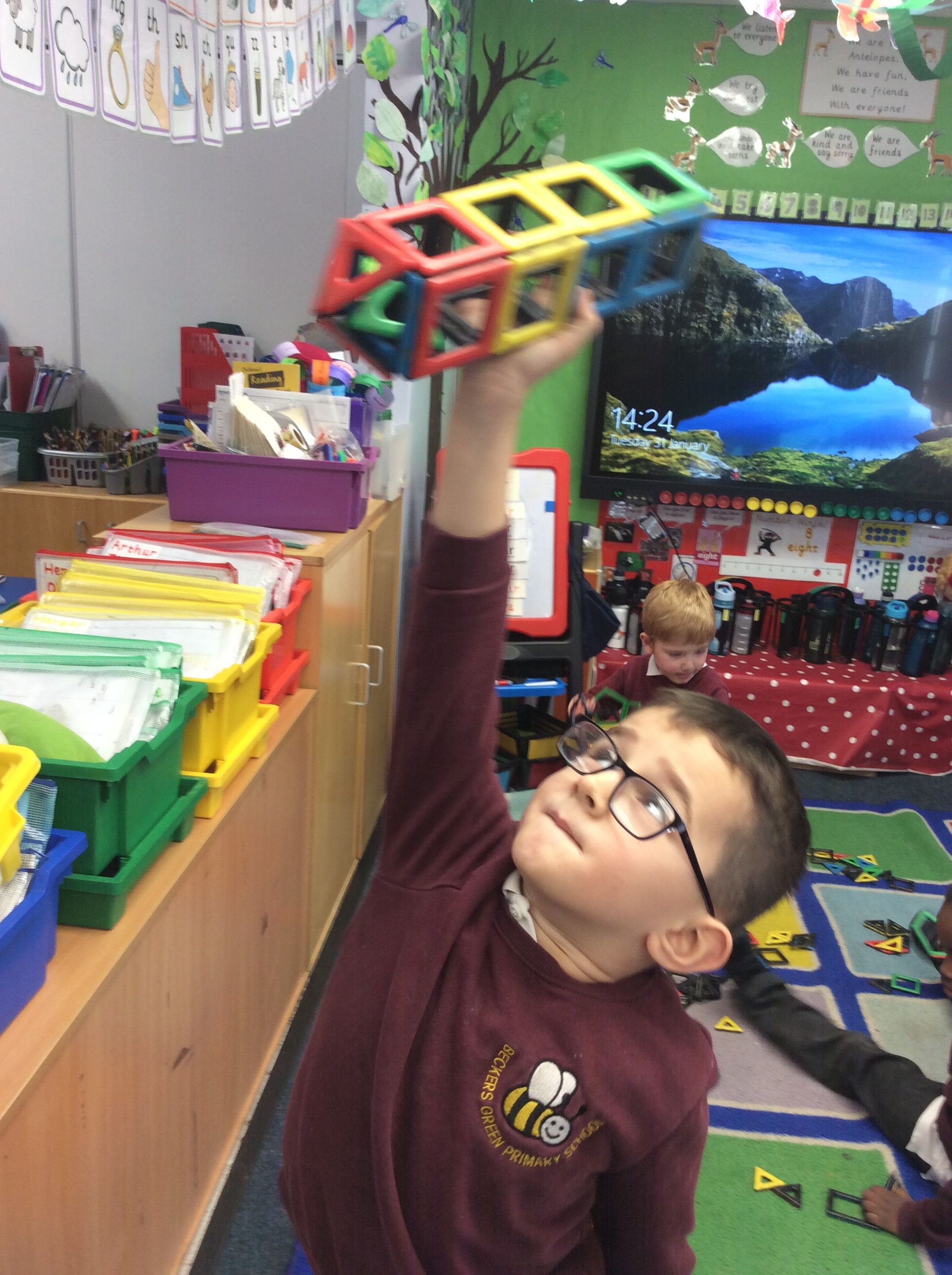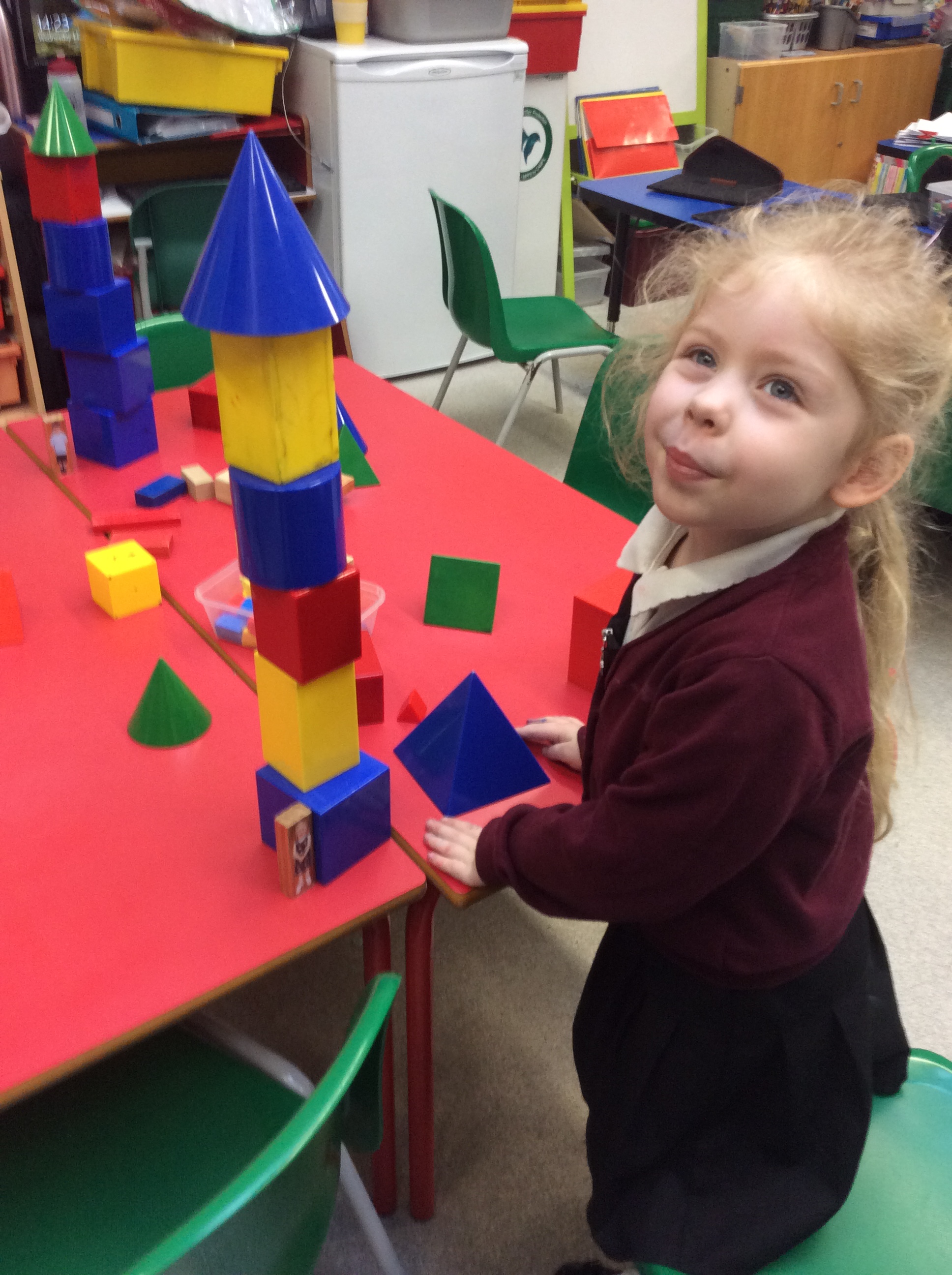 To help us write good descriptions of aliens, we looked at a sheet of aliens and described one of them to a friend without showing them which one we had chosen until they had guessed. We then used the Paint programme in the ICT suite to create our own alien and wrote a description of it. Great ideas Antelopes!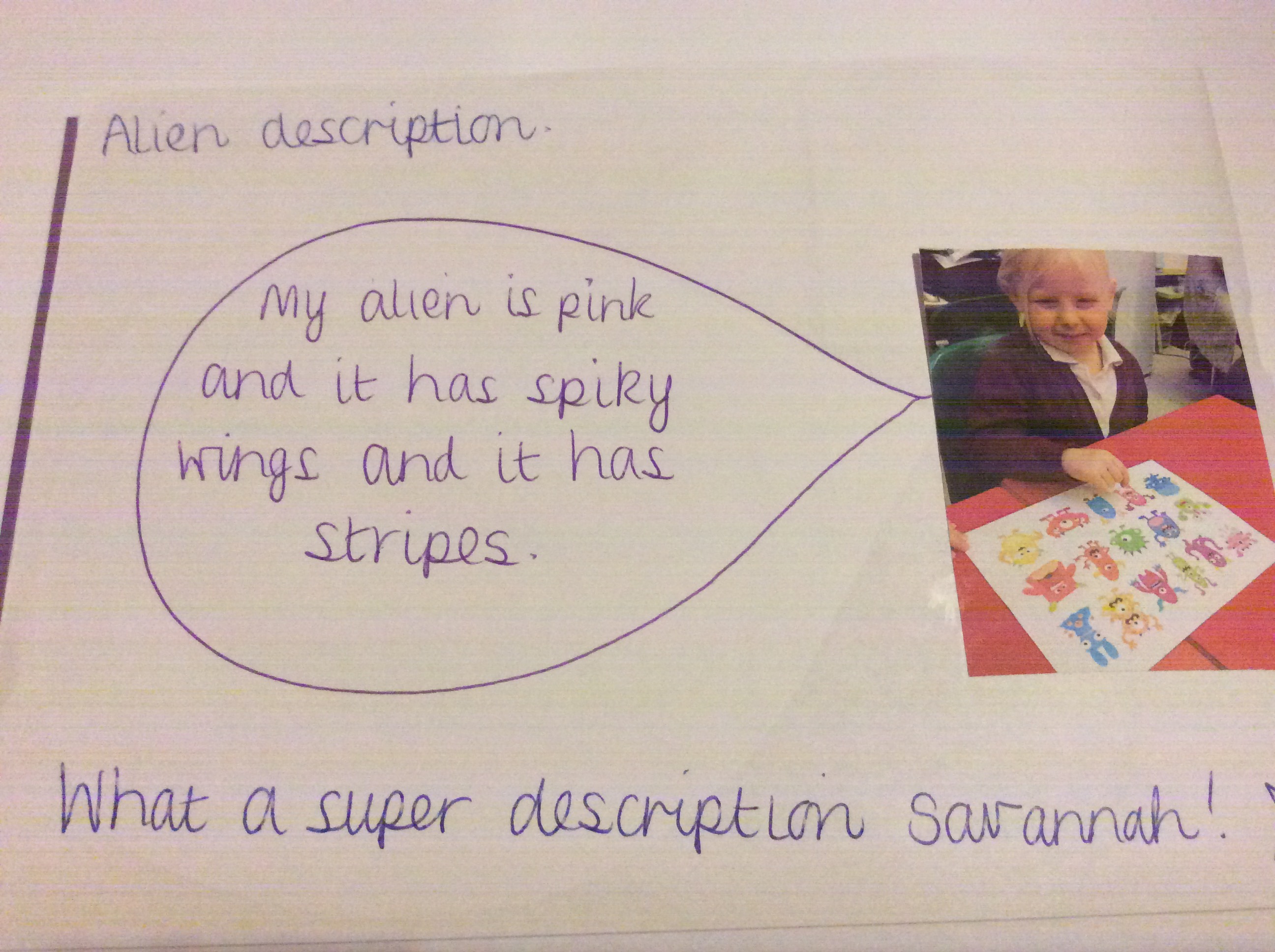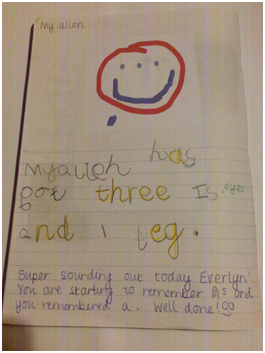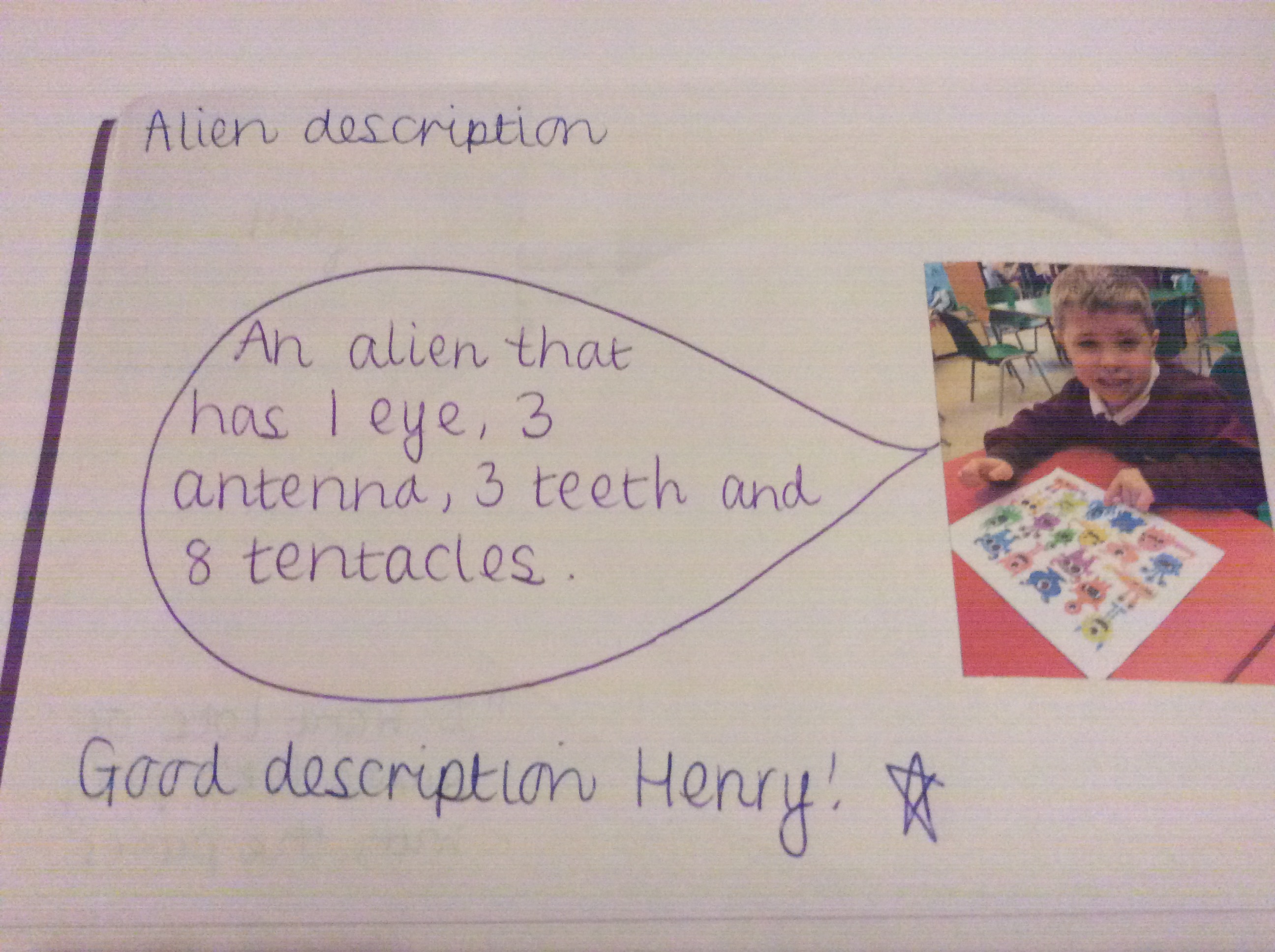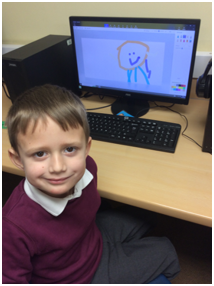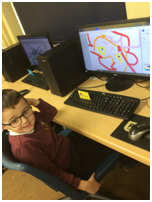 Look at us being space scientists! We looked closely at 'moon' rocks with magnifying glasses, explored colour changes as we mixed coloured liquids together and made alien slime with bicarbonate of soda, food colouring and lemon juice!