Coronation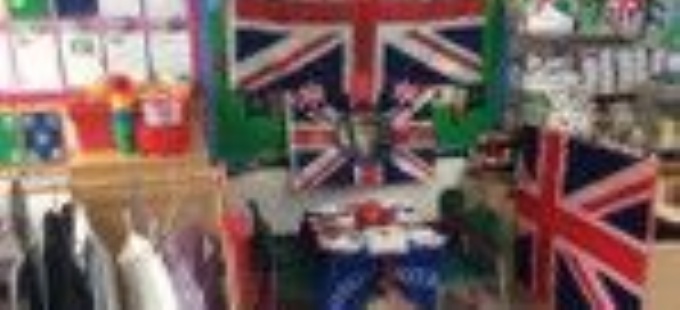 The Antelopes had a wonderful time celebrating this very special occasion!
To celebrate the coronation of King Charles III we used the book 'The King's Runaway Crown' by Rosalind Spark and Ian Smith, which was written specially for the occasion. In the story, the King's dog, named Colin, runs away with the crown and travels around London visiting various landmarks as he is followed by a growing crowd. Luckily the crowd help Colin to return the crown in time for the coronation!
We loved this chase-around-London book! We sequenced pictures on a story map then labelled them and wrote a newspaper front page about the runaway crown.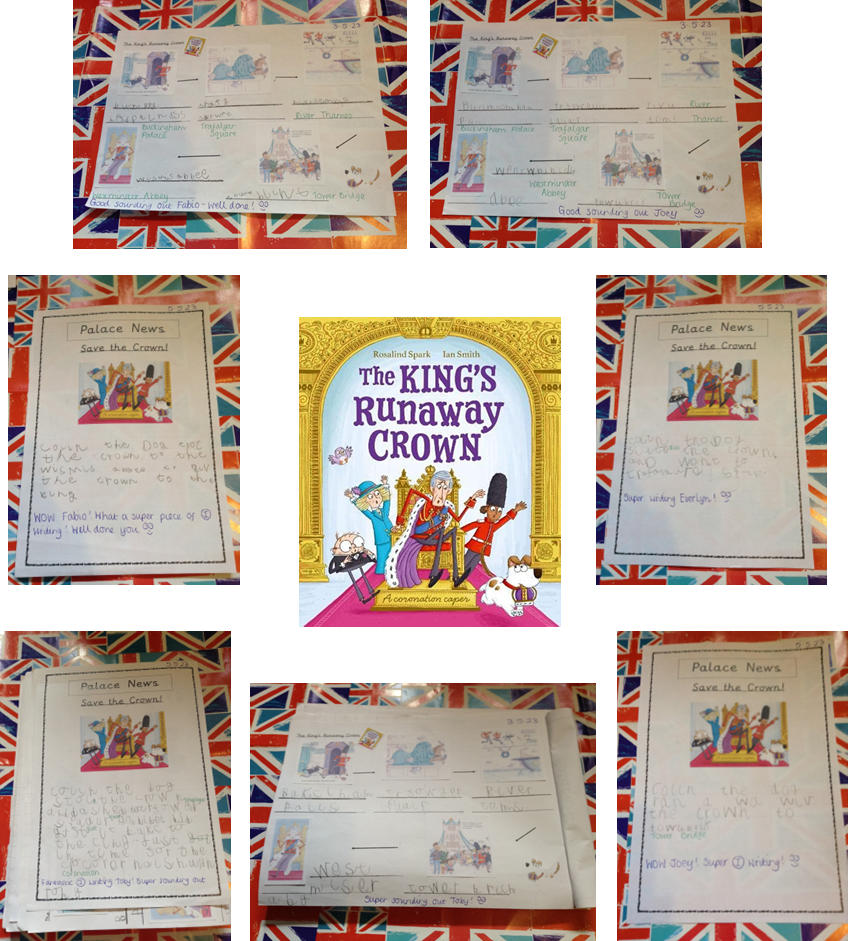 After looking at photographs of real crowns to inspire us, we made our own crowns out of Magnetic Polydron, placed gems onto crown outlines and glued gems onto headbands to make crowns to wear as we sat in the throne in our role play area. We look very regal don't we!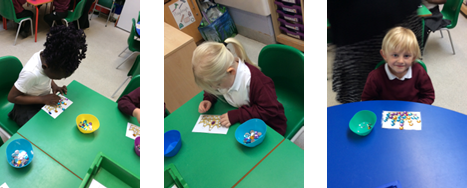 Our small world became a London scene with a road, underground tunnel, London landmarks and members of the Royal family!
In construction we made London landmarks then placed our mini me's next to our models so we could stand next to the famous landmarks!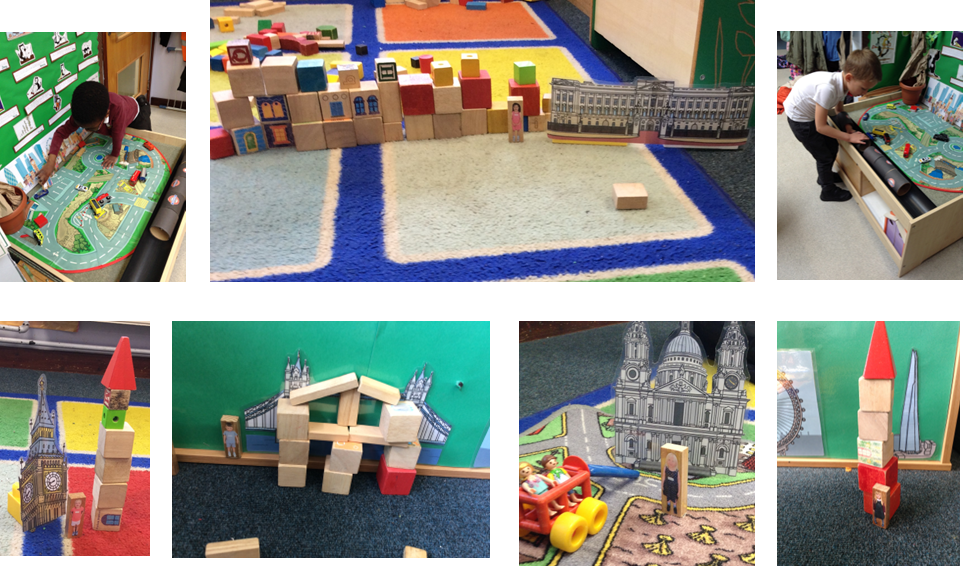 We also made large scale versions of London landmarks using construction materials outside....

We took inspiration from photographs of real royal carriages, then used Mobilo to create our own carriages fit for the new King and Queen to travel around London in style!

We looked carefully at a range of photographs of King Charles wearing different outfits and chose one we wanted to draw. We tried to include details and when we painted we used the correct colours to make our portraits look just like the new king.


After the coronation we wrote about how we had celebrated either in school or at home. Many of us had watched the event on television and were keen to write about what we had seen.

We did lots of red, white and blue themed activities based on the Union Jack flag. We tried to copy the Union Jack on our peg boards......

....and we looked very carefully at the flag before using red and blue paint to fill in areas on a Union Jack outline. We cut out our flags and attached them to sticks, so we could wave them when we sang coronation songs in the school hall with the rest of Beckers Green school.


We also practised our weaving by making some beautiful woven place mats for our coronation tea party!

We were very busy preparing for our street party the day before the coronation, doing all sorts of fine motor activities! We put our cutting skills to the test making some intricate doilies for our tea party table....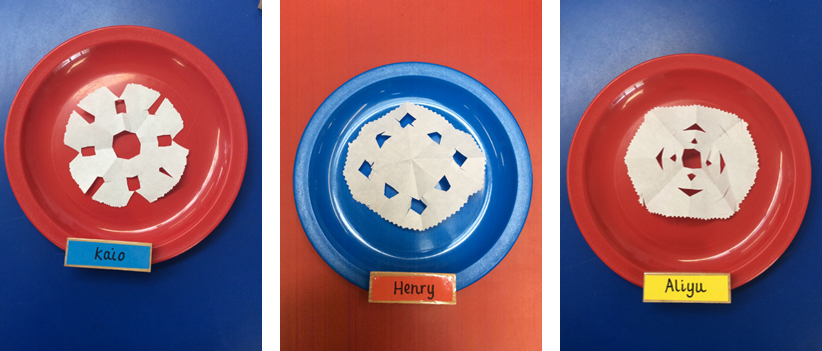 ...and used our muscles to squeeze out icing from a piping bag and our fine motor skills to carefully decorate cakes with red, white and blue sprinkles and golden crowns. We finished them off with a Union Jack flag and put them in the fridge to enjoy at our street party!

Here we are using our spreading and cutting skills to make our own sandwiches to eat at the party.......

.....and here we are eating our party food at our street party in the outside area!

We also had tea parties in our role play area with pretend food and drink.
Would you like to come to the party? We wrote invitations to ask a friend to join us.....

Let's get dressed up first......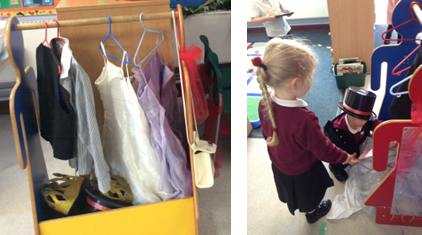 ....then let's enjoy the party!

I'll pour the tea......one cup or two?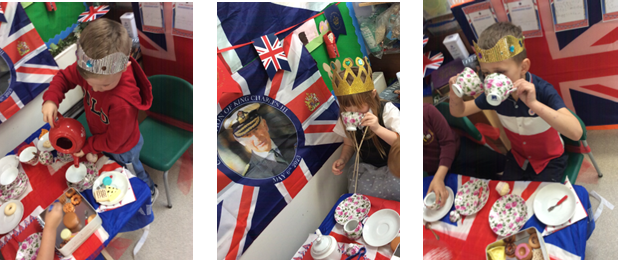 We have lots of happy memories of celebrating the coronation at school with our friends!