Super ME!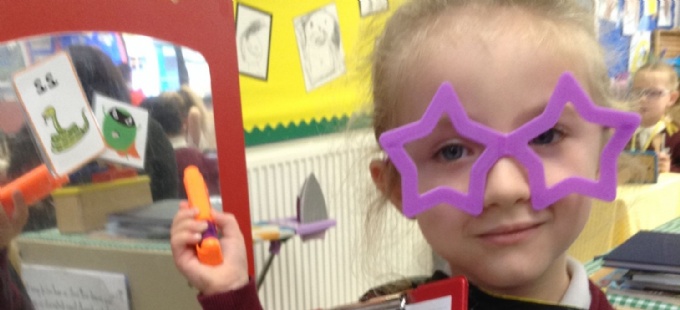 We have rounded off our All About Me topic with a Super Me theme week supported by the Supertato story. The Bears have loved dressing as superheroes, and using their superpowers to search, listen, write, count and create.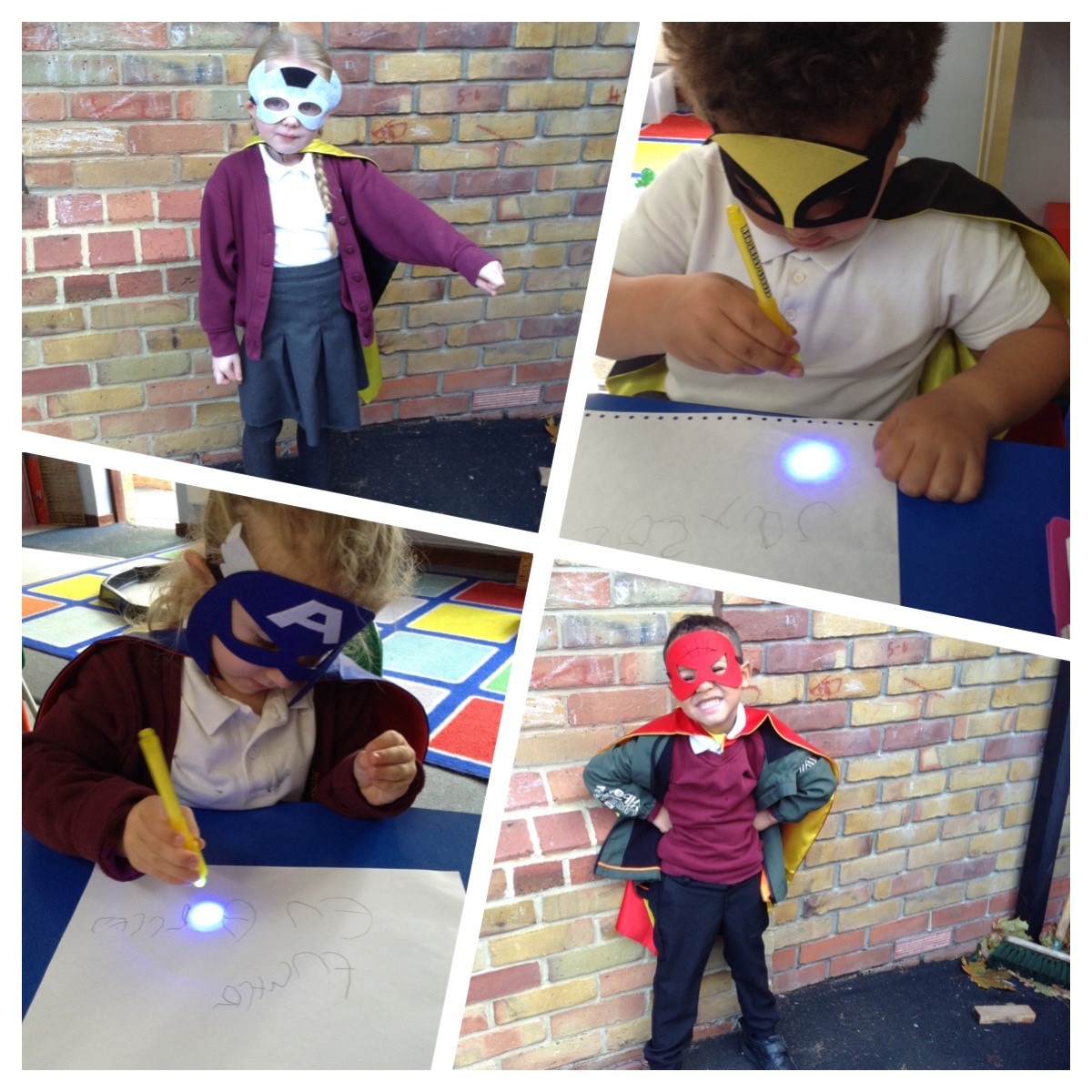 The Evil Pea stole our sounds, so the superhero bears searched the classroom using their super vision to find the phase 2 sounds hidden around the room.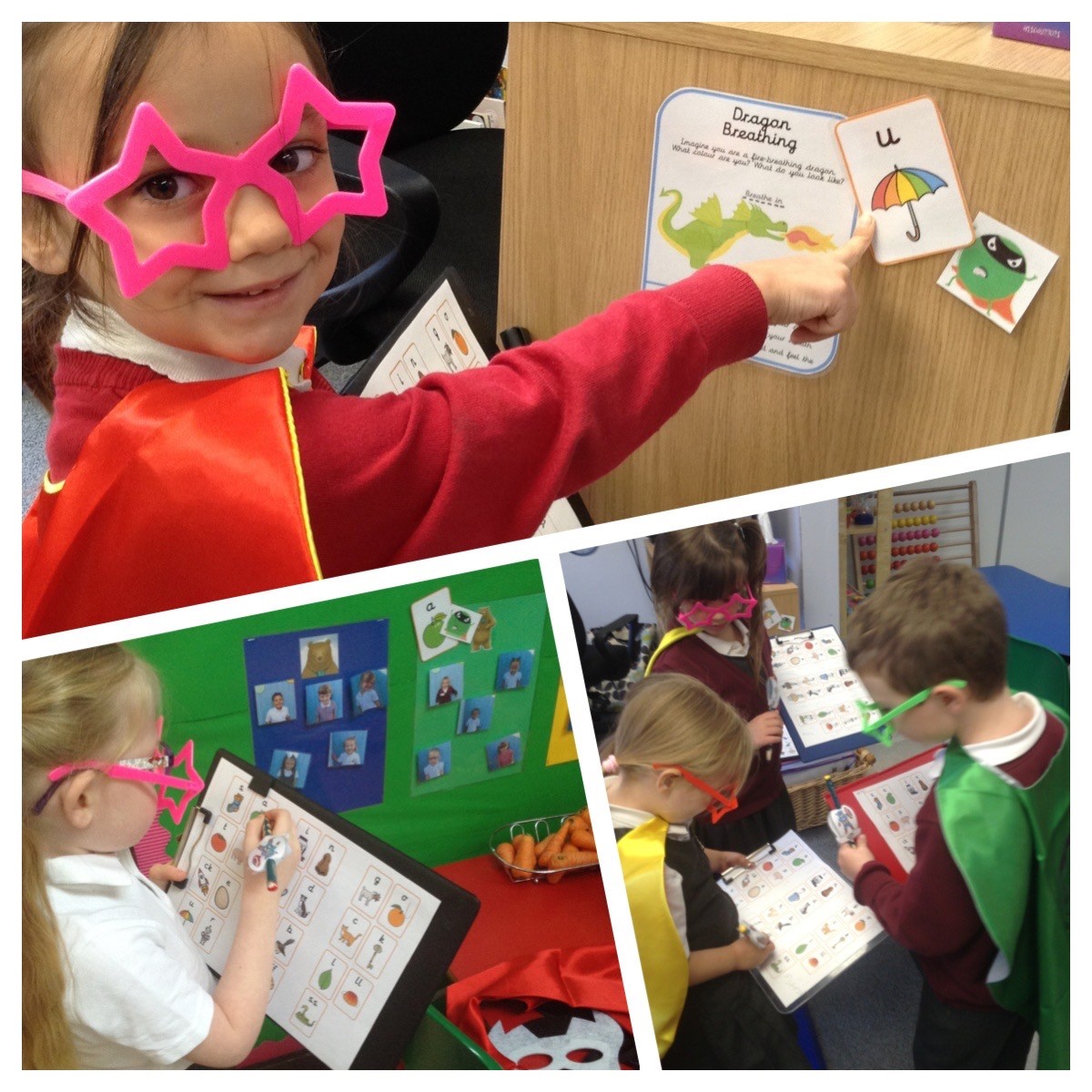 In maths, our super number challenge took us into the corridors of the school to search for the hidden numbers 1-20. The numbers were so well hidden that Miss Wheatley and I are still looking for numbers 6 and 11. We have also counted potatoes to match the number card, and we have used numicon pieces to match the silhouettes in the superhero city skyline.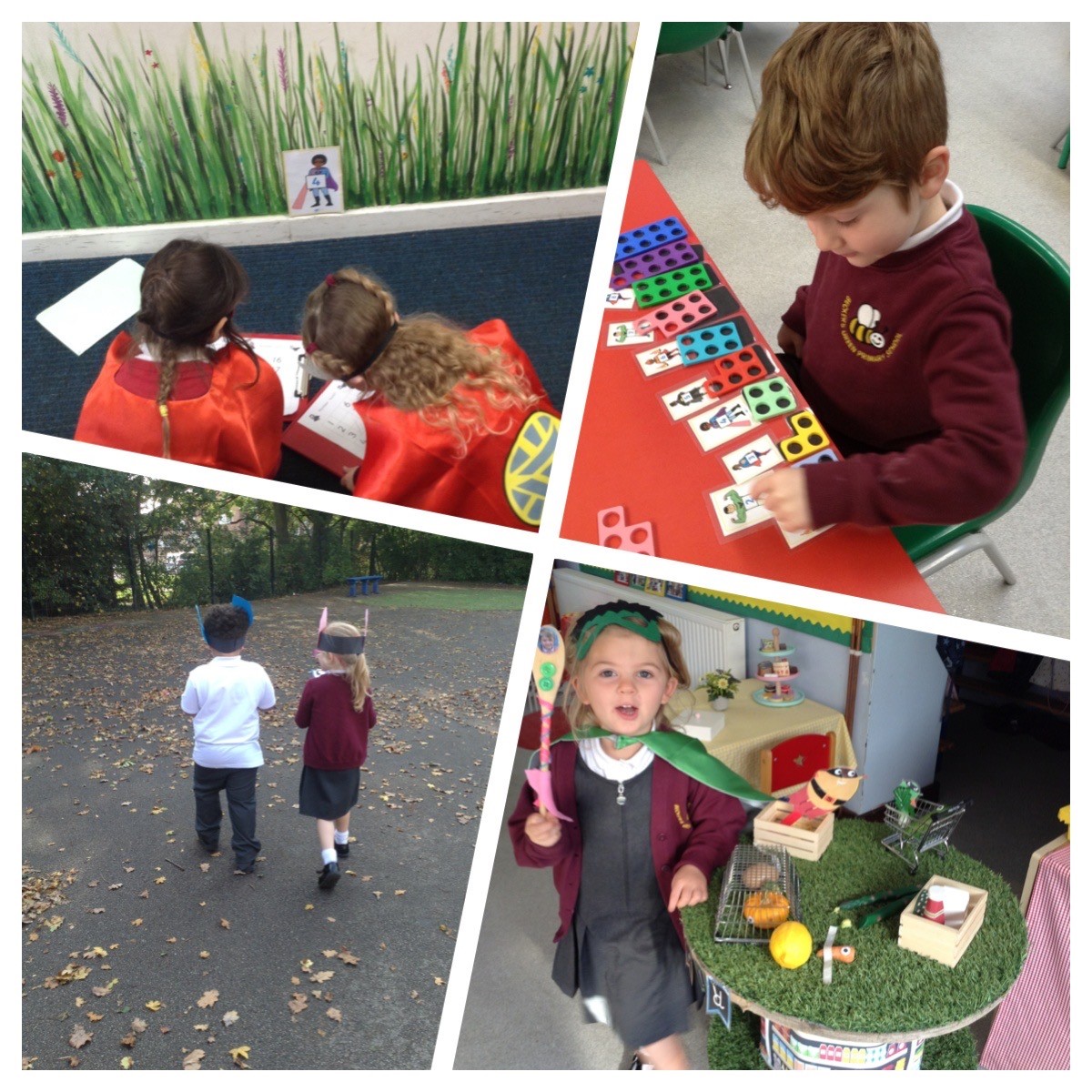 We have designed and made our own spoon superheroes using different craft materials and our sticking and cutting super skills. Can we help Supertato defeat Evil Pea as we retell the story in the small world area?
In our creative area we have produced our own Supertato with playdough and have created super veg using the vegetables that were sent into school.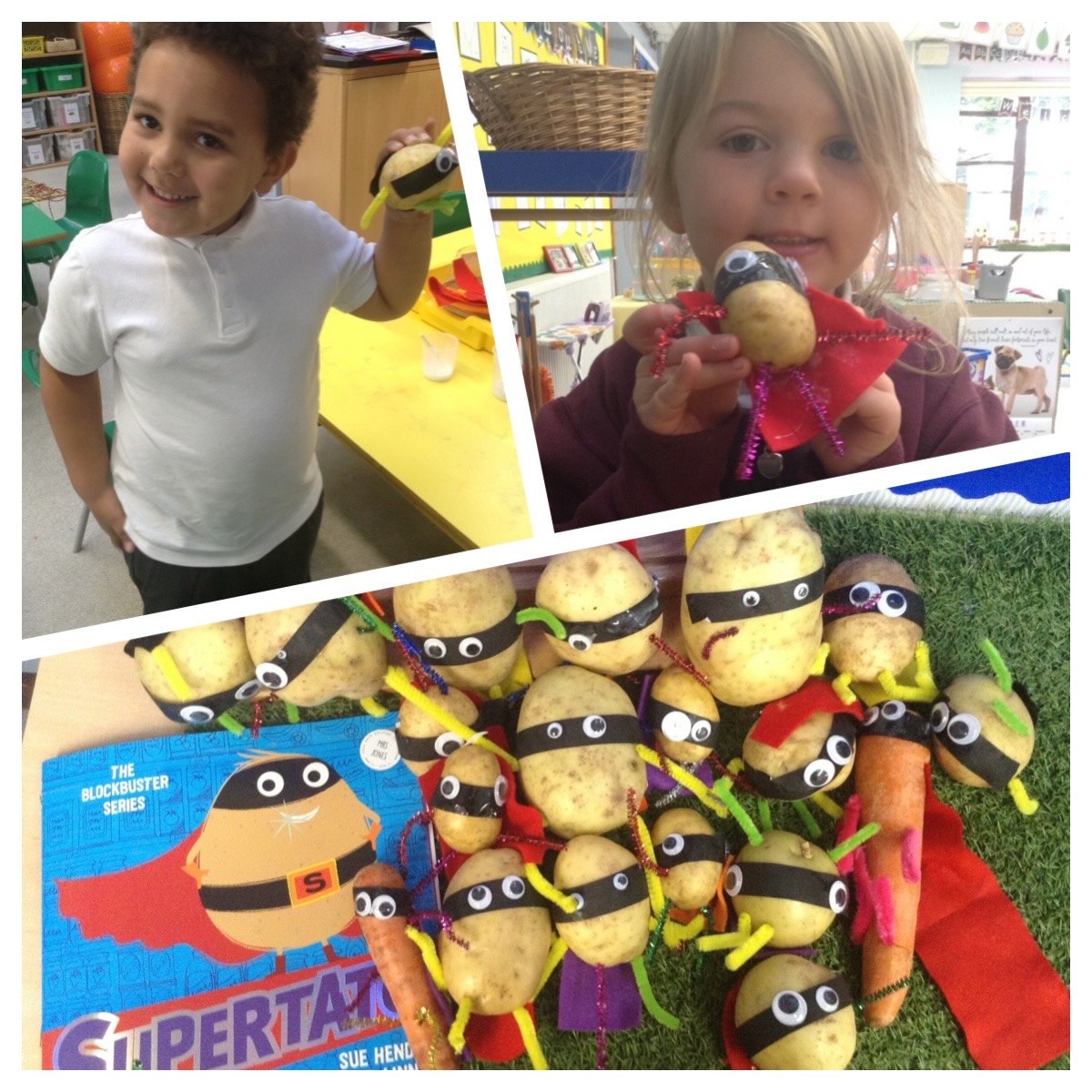 On Friday, to round off a great week, we turned up the music, rolled back the carpet, rolled out the paper and drew spirals in pen disco. The children and adults loved it! Mrs Smyth even popped in and had a boogie.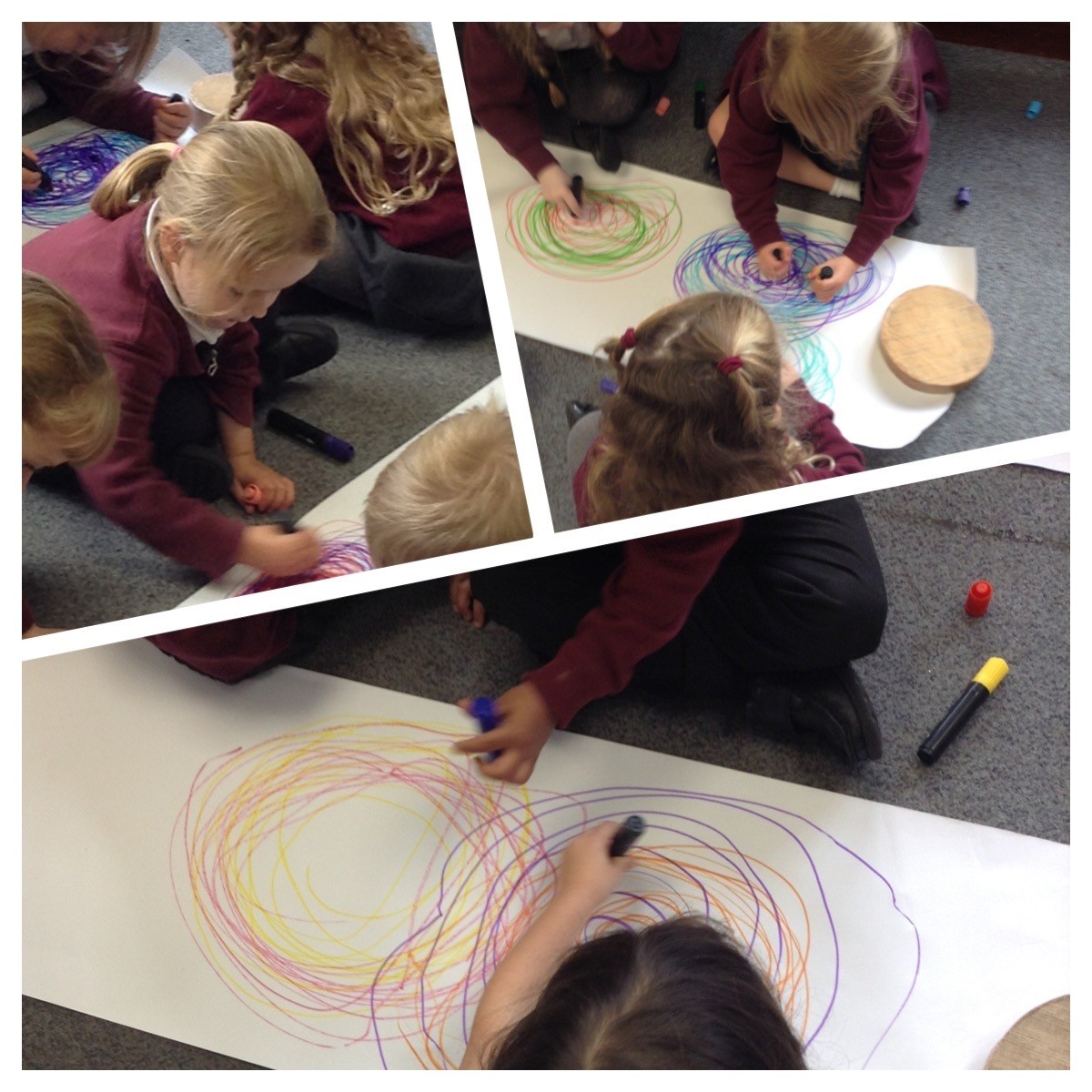 Wishing you all a wonderful half-term, and we hope you have a super outdoor adventure completing our Autumn treasure hunt homework. Take care, and we will see you back in school on Tuesday the 2nd November.