Let's celebrate Birthdays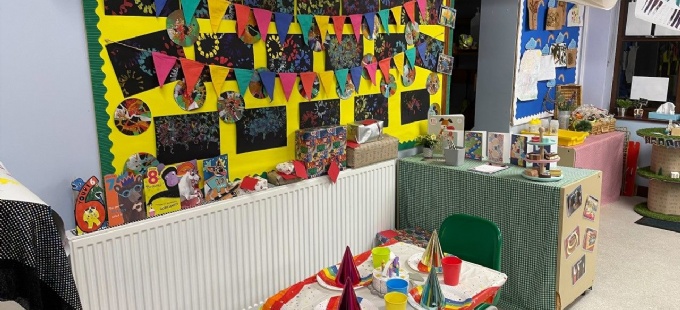 We celebrated birthdays in Bears this week. We listened to Kipper's Birthday by Mick Inkpen and retold the story on our small world. There have been lots of happy birthday songs in the role-play area as we took turns to celebrate a birthday.
In the writing area we have written party shopping lists and birthday cards to Kipper. We have made lots of mess, oops I mean lots of marks in flour and sprinkles. We are seeing such great handwriting progress, and have now practised all the curly caterpillar letters in our handwriting books. In phonics this week we have learnt qu, ch, sh and the tricky th sounds.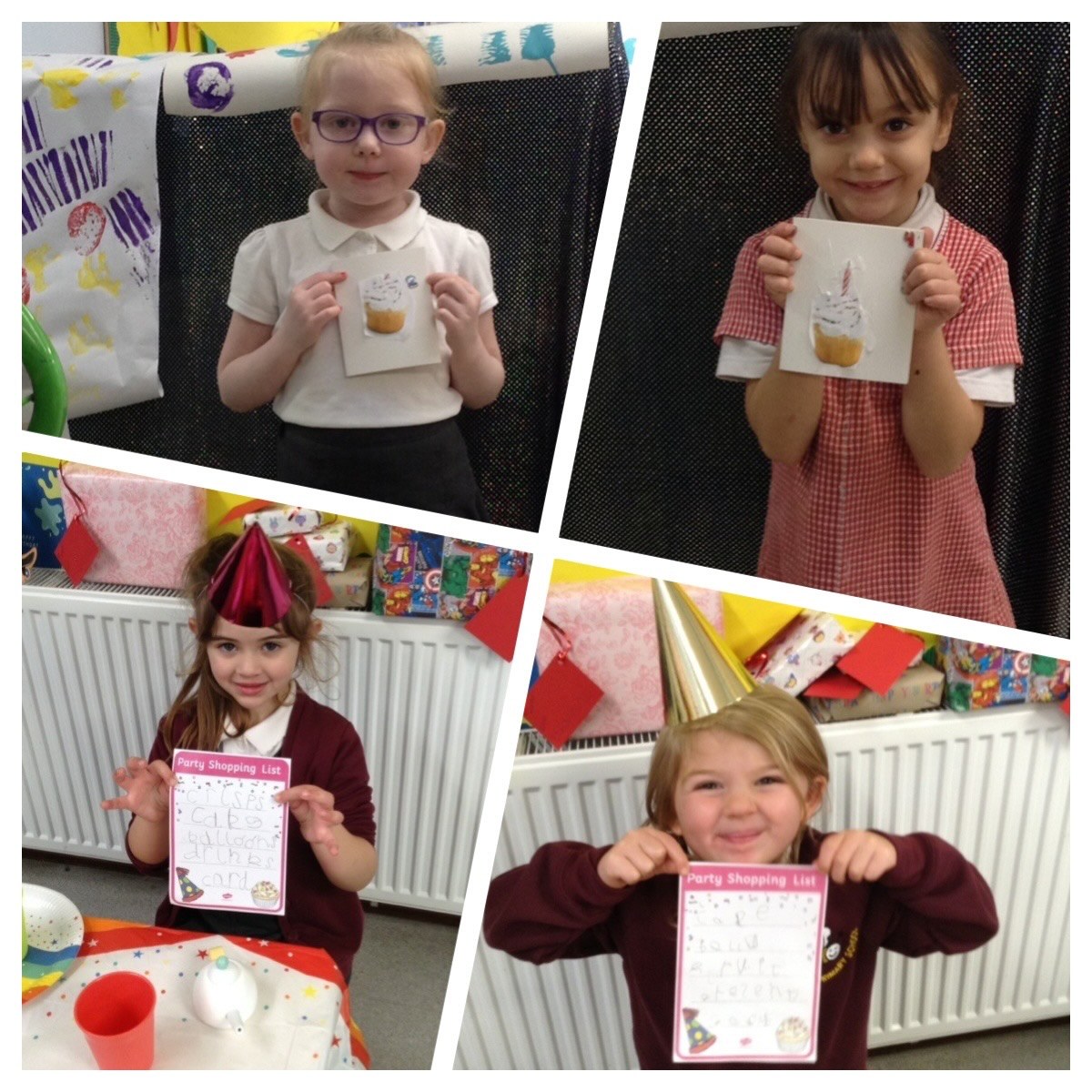 We have continued the birthday theme into maths by counting and filling gift bags, making the correct number of playdough candles, using different maths resources to match the birthday cards, and created repeated patterns with paint and present bows. In our Mastering Number sessions we learnt about the composition of 3 and 4. On the maths station we had to find numbers 0-10 in the streamers and then order them.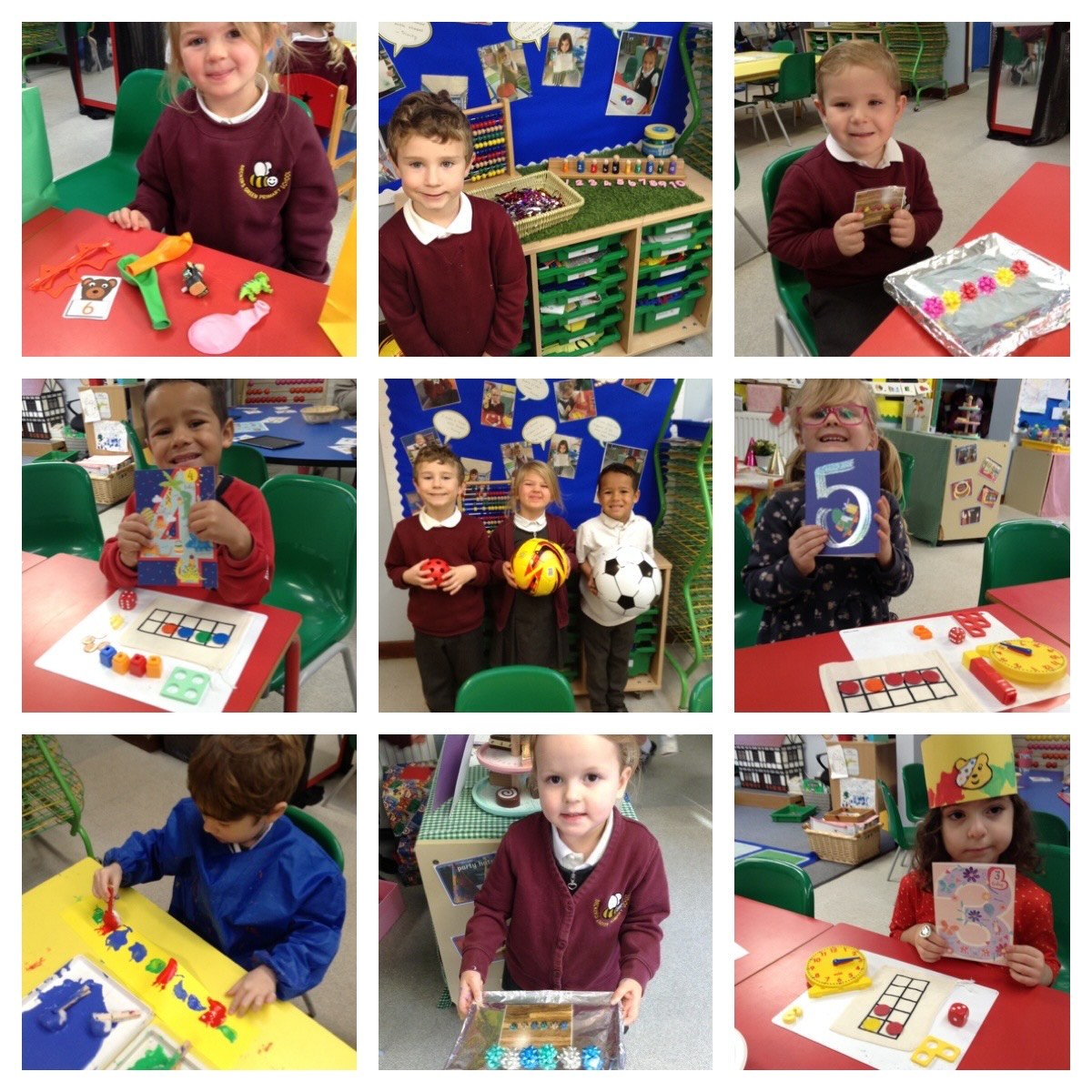 On the yellow creative table we have designed and created wrapping paper, and made party and Pudsey headbands. We have learnt some new practical skills on our green table - wrapping presents, and inflating balloons. Letting the balloons fly off around the classroom was lots of fun!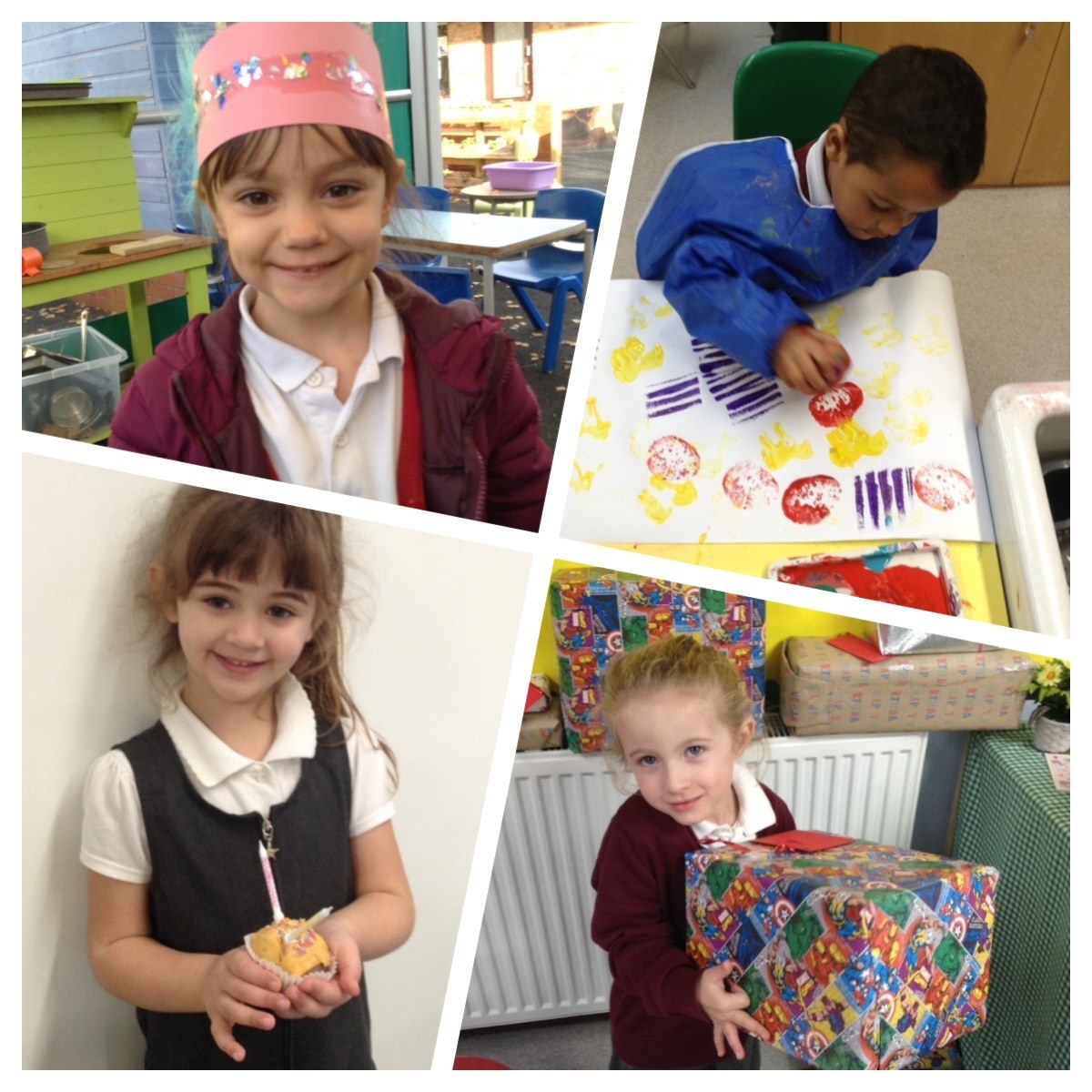 At our birthday party, we practised taking photos of each other with an Ipad in the photo booth. The children loved it!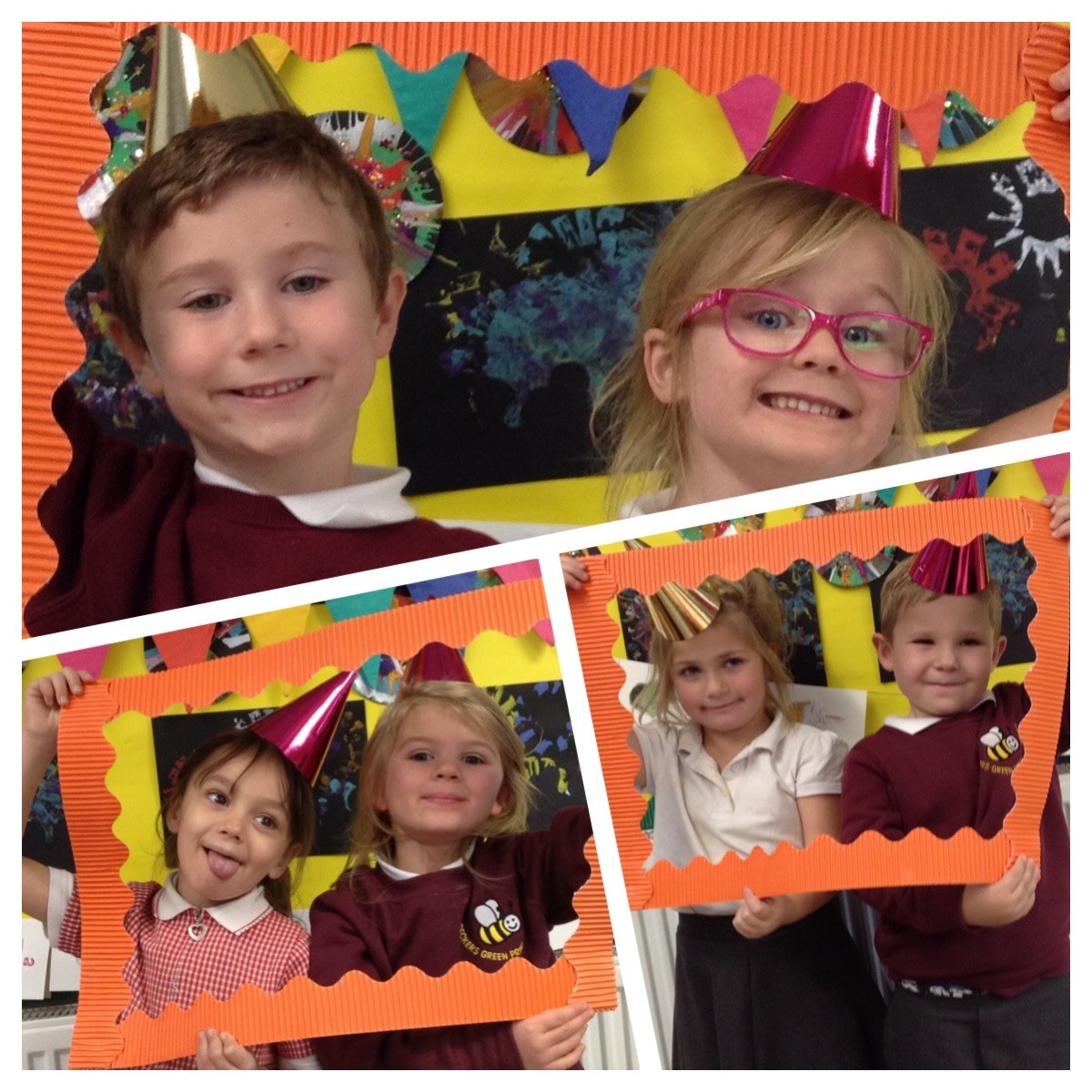 It was another fun Thursday afternoon in the copse - building snowmen with tyres, making chocolate cake in the kitchen and creating fairy gardens. It was a lovely afternoon and Miss Brown thought the children were fantastic!