Let's Celebrate - Weddings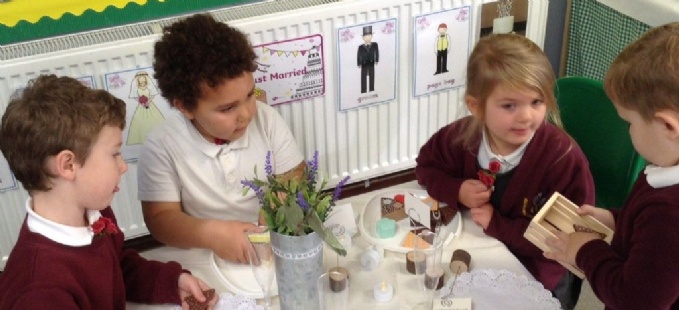 The Scarecrow's Wedding' was our story of the week as we celebrated a wedding in Bears this week. In our role-play area we attended a wedding celebration and on our small world we retold The Scarecrow's Wedding story.
In maths, we have been building on our subitising skills. We have used perceptual subitising (instant recognition) by saying the number of sounds that we could hear, such as claps or drum beats. We have also investigated shapes made by the numberblock 4 and made similar arrangements. We are beginning to describe how the blocks can be arranged with 2 blocks on top of another 2 blocks.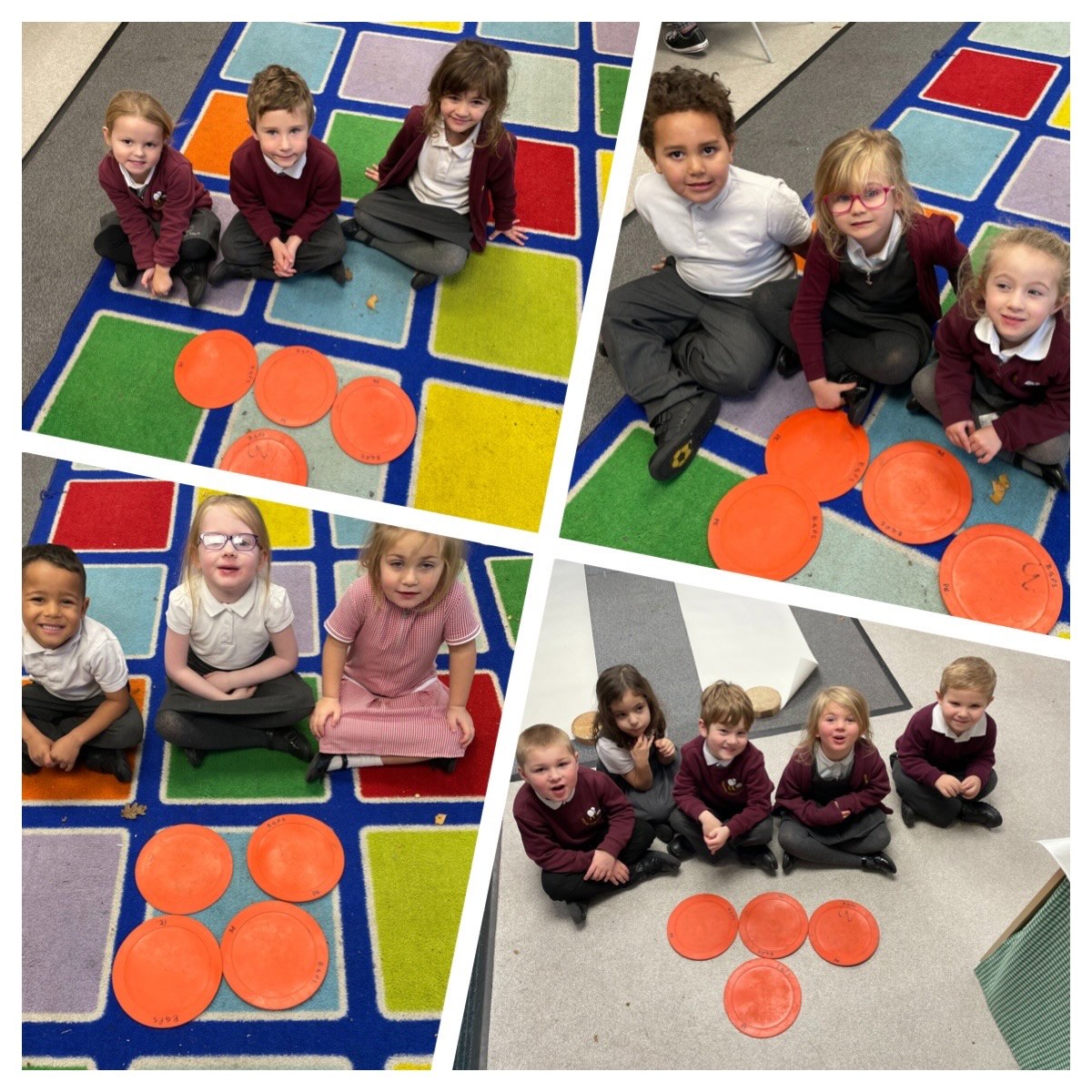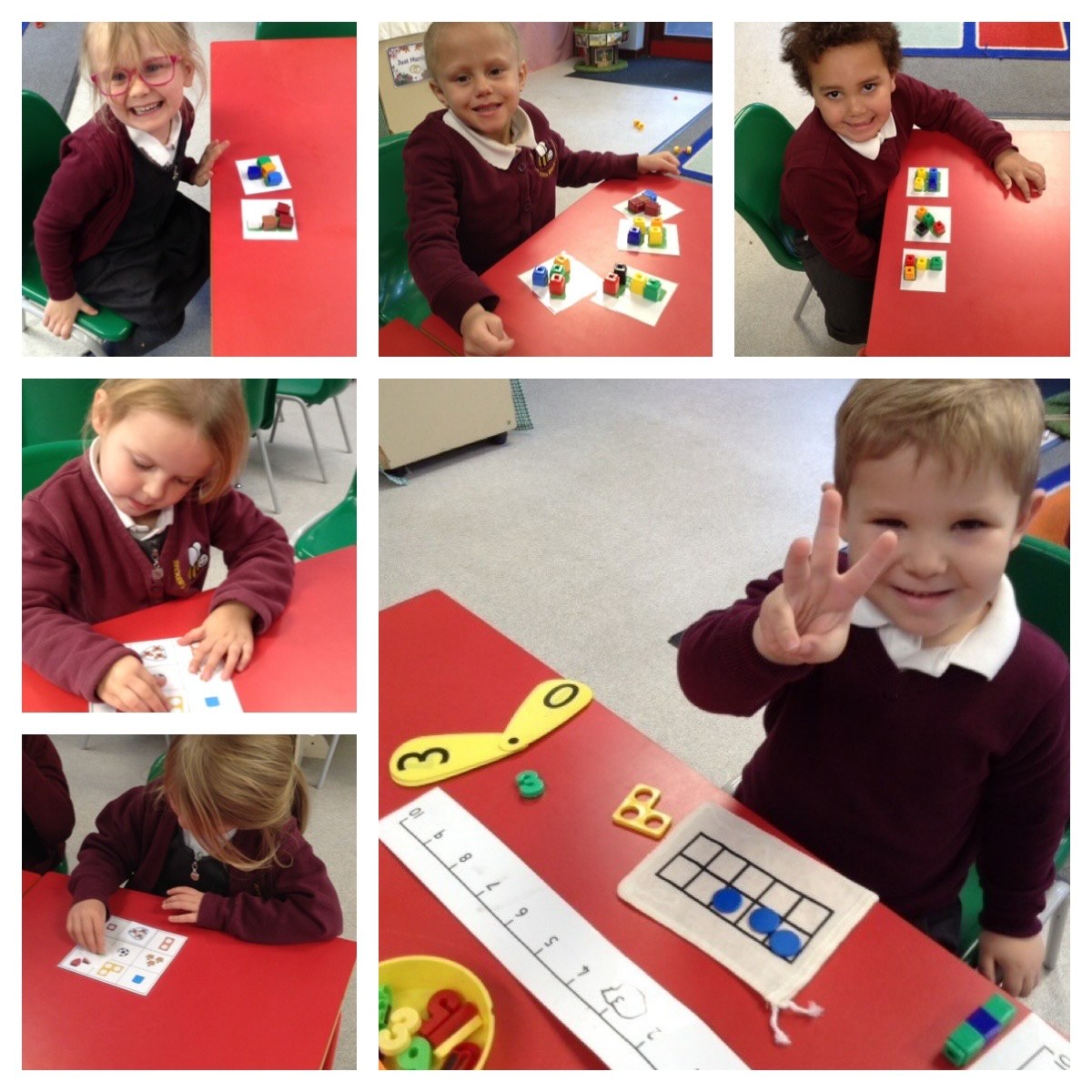 On the writing table, we finished writing about our last birthday, made marks in confetti, created a wedding list and wrote wedding invitations for Betty and Harry's wedding.
Our new sounds were ng, ai, ee and igh. The tricky th sounds are improving, and we are now segmenting and blending some words with up to six sounds. How brilliant is that!
We have worked in our teams to create tiered wedding cakes by organising boxes of different sizes into size order. The next challenge was to carry our 3-5 tiered cakes across the classroom to the wedding.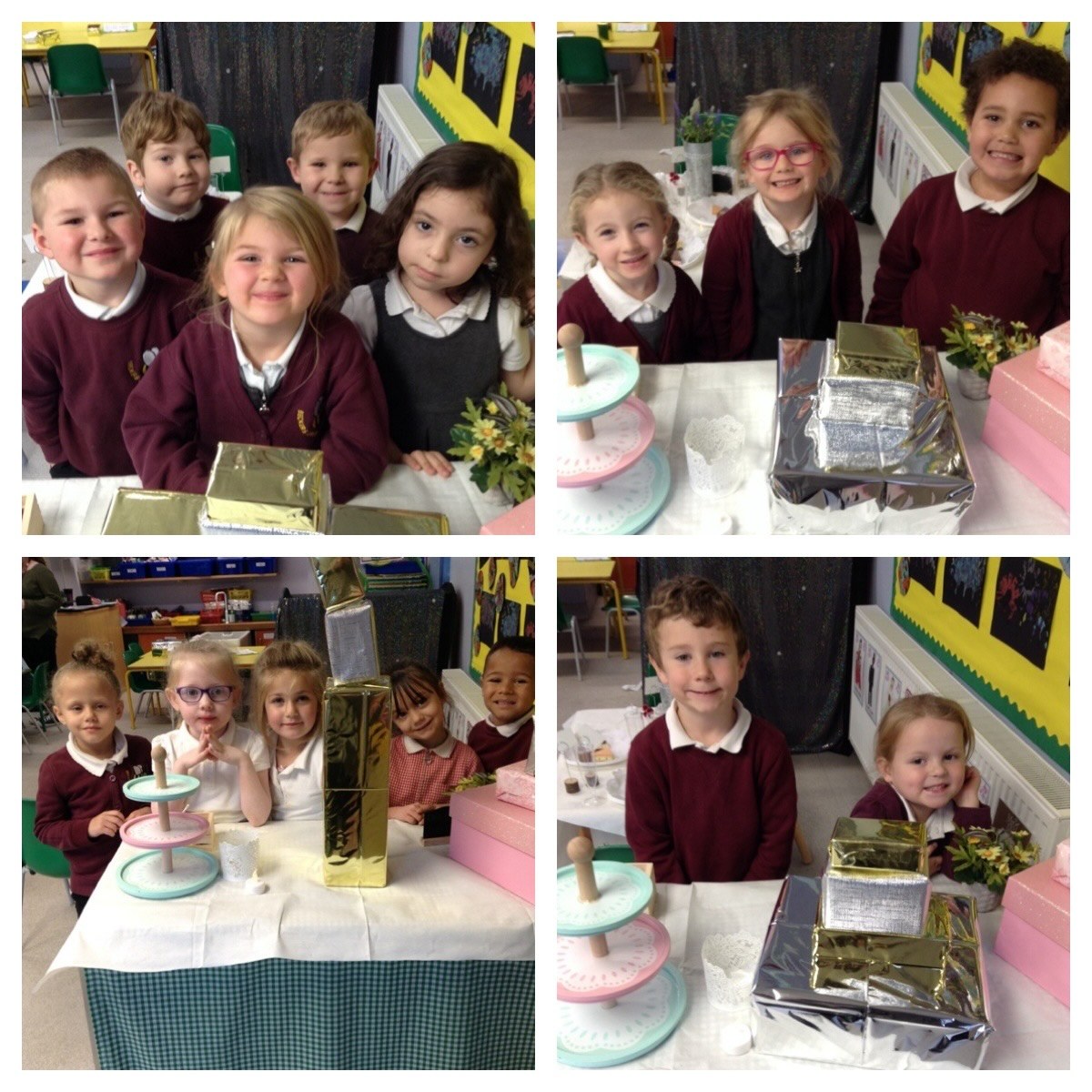 In the practical and creative areas we have used our fine motor skills to make tissue flowers, confetti with a hole punch and decorated a wedding invitation by cutting and sticking. We have been wedding dress designers to create a wedding outfit for the scarecrows, and we made transient art scarecrows with natural materials.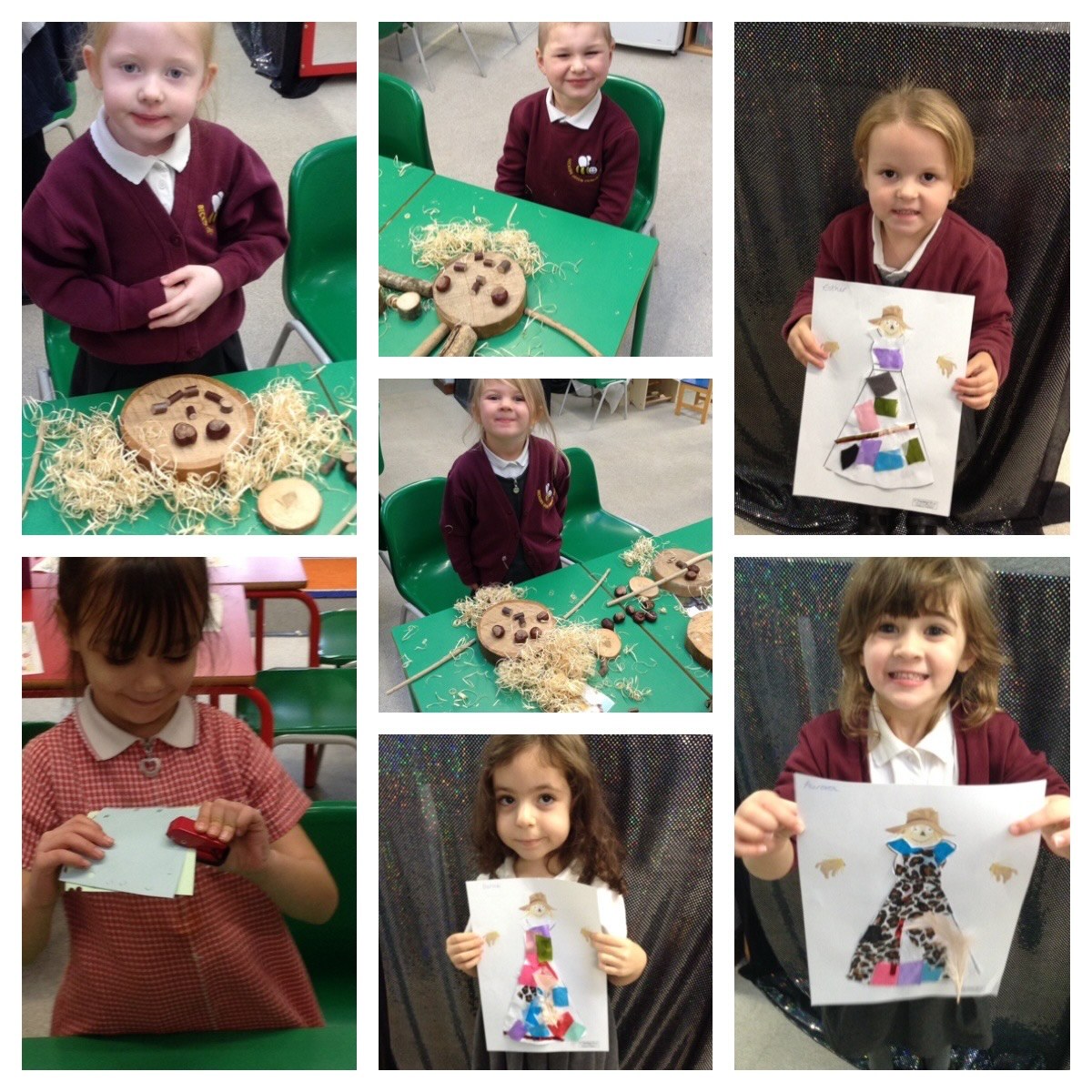 On Thursday afternoon in the copse, we created some natural tie-dye using berries.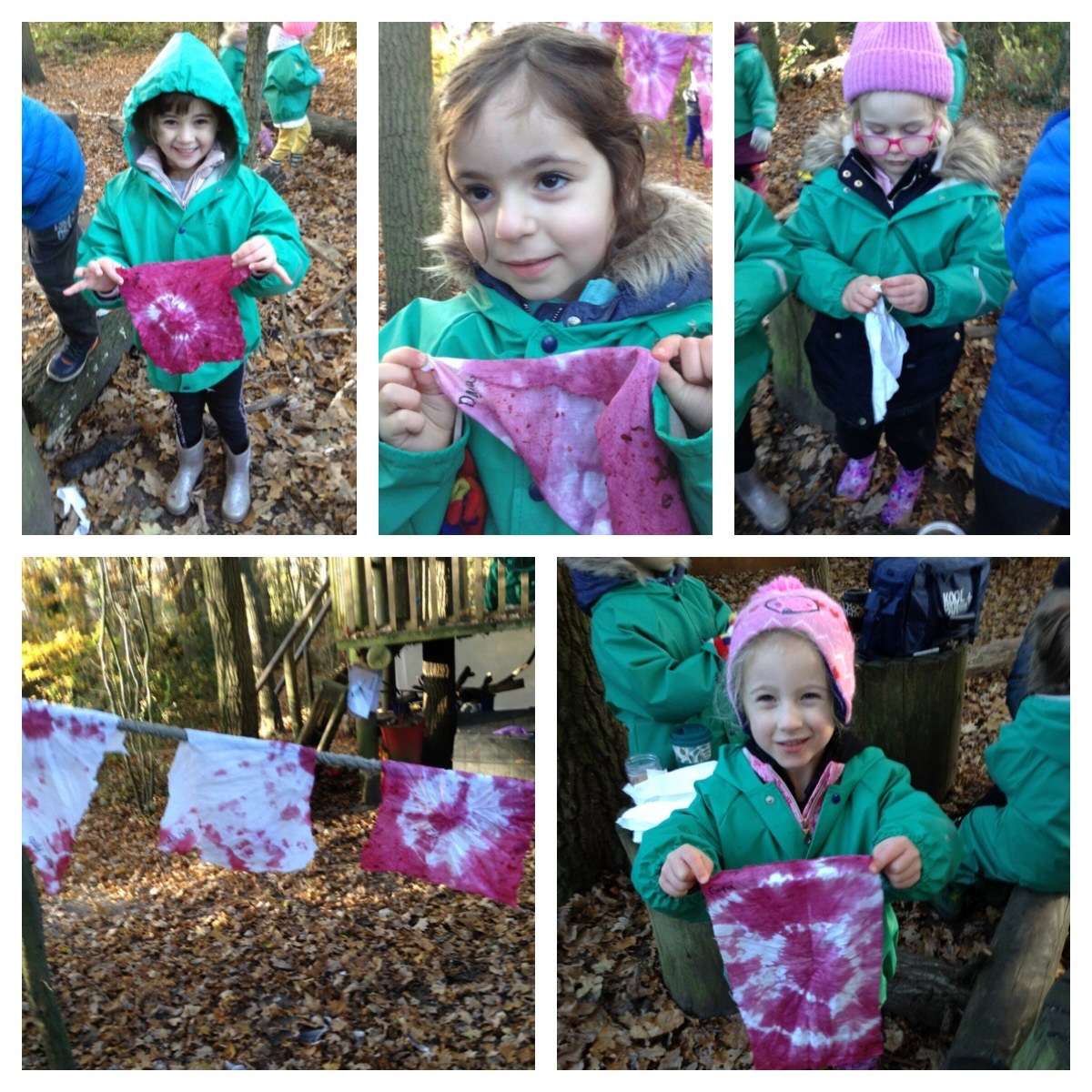 The Bears have been very busy practising for their nativity production. We do hope you can come and see our performance on Thursday the 9th December at 9:30am. A reminder that only 2 seats are available for each child, and unfortunately we cannot allow siblings.