Starting the new year with the Rainbow Fish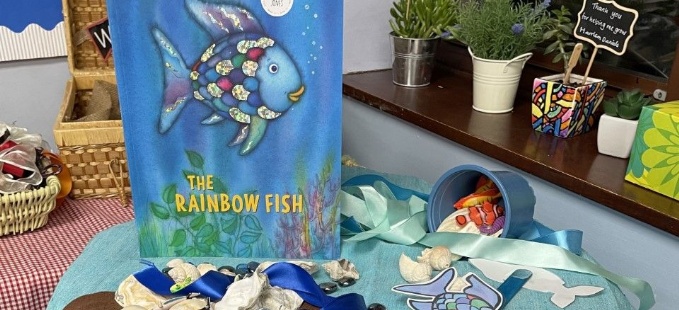 This week we started our colour and pattern topic with the Rainbow fish. Together we created a small world area for us to retell the Rainbow Fish story.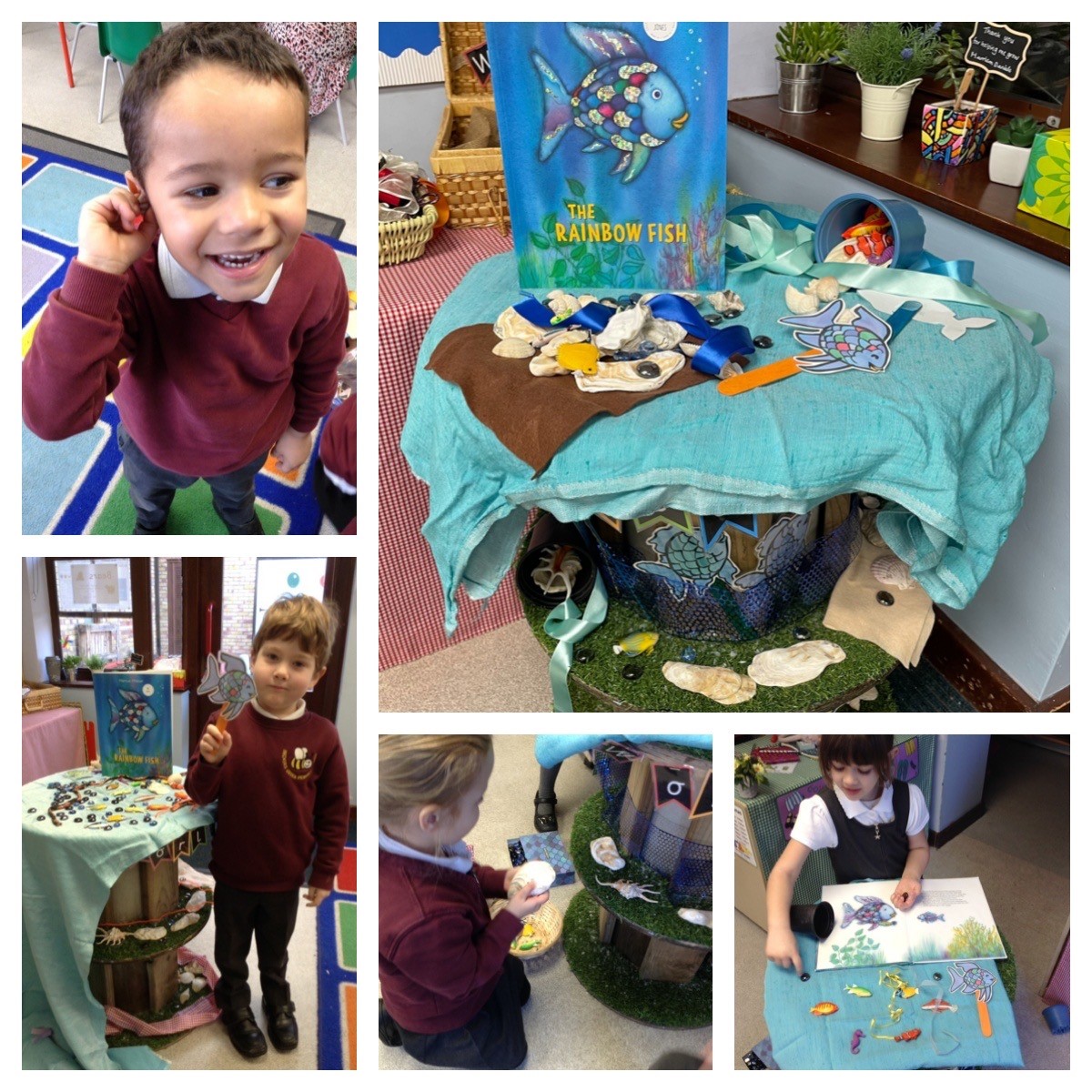 On our blue writing area, we wrote a Christmas recount. We used sound and word mats to support us. Our handwriting practice is helping our letter formation to develop nicely. Please take a look at our Christmas recount writing on Tapestry.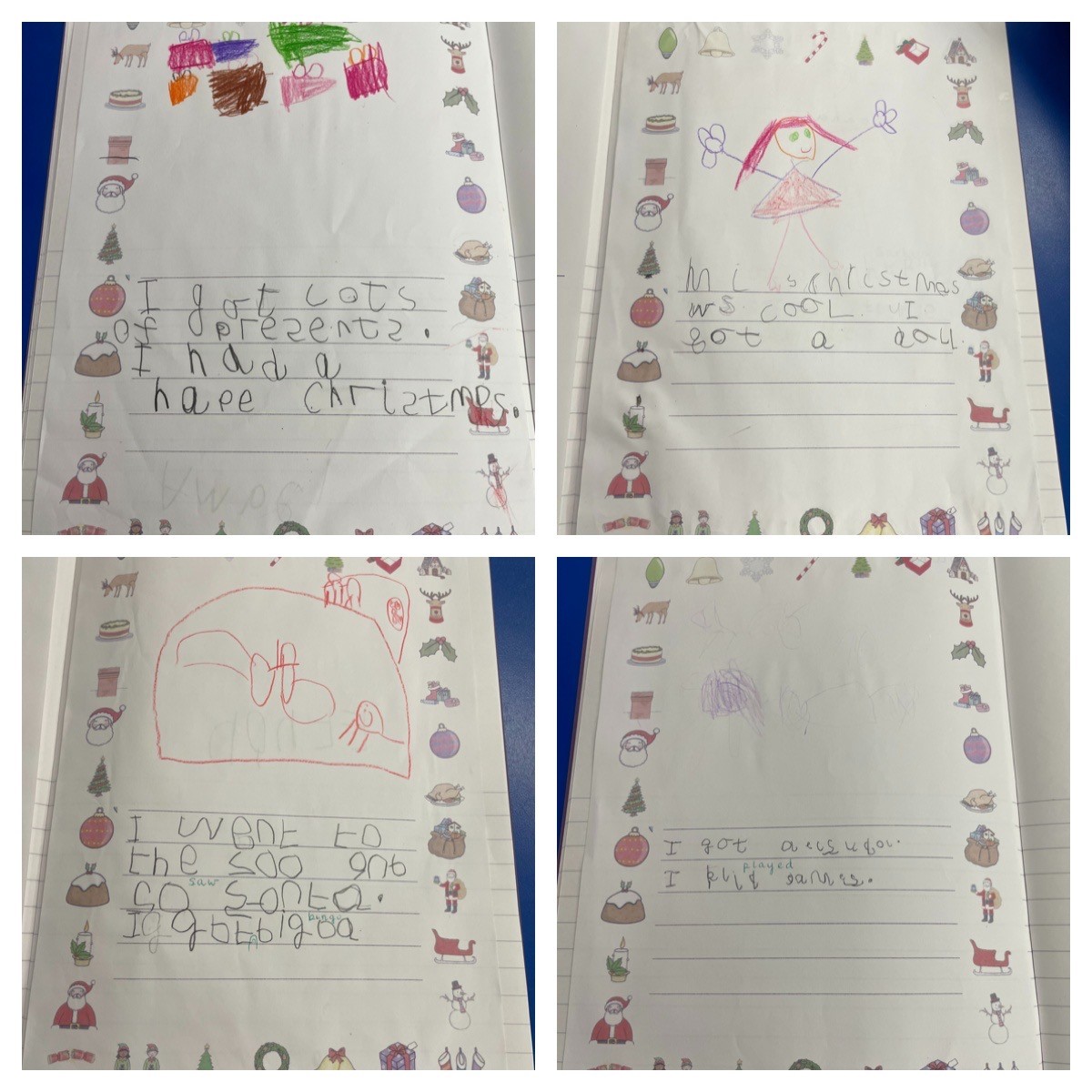 In maths, we have compared sets by 'just looking' and we have used the comparison language 'more than' and 'fewer than'. We used our subitising cards to show more than and fewer than. Saying the sentences is a little tricky.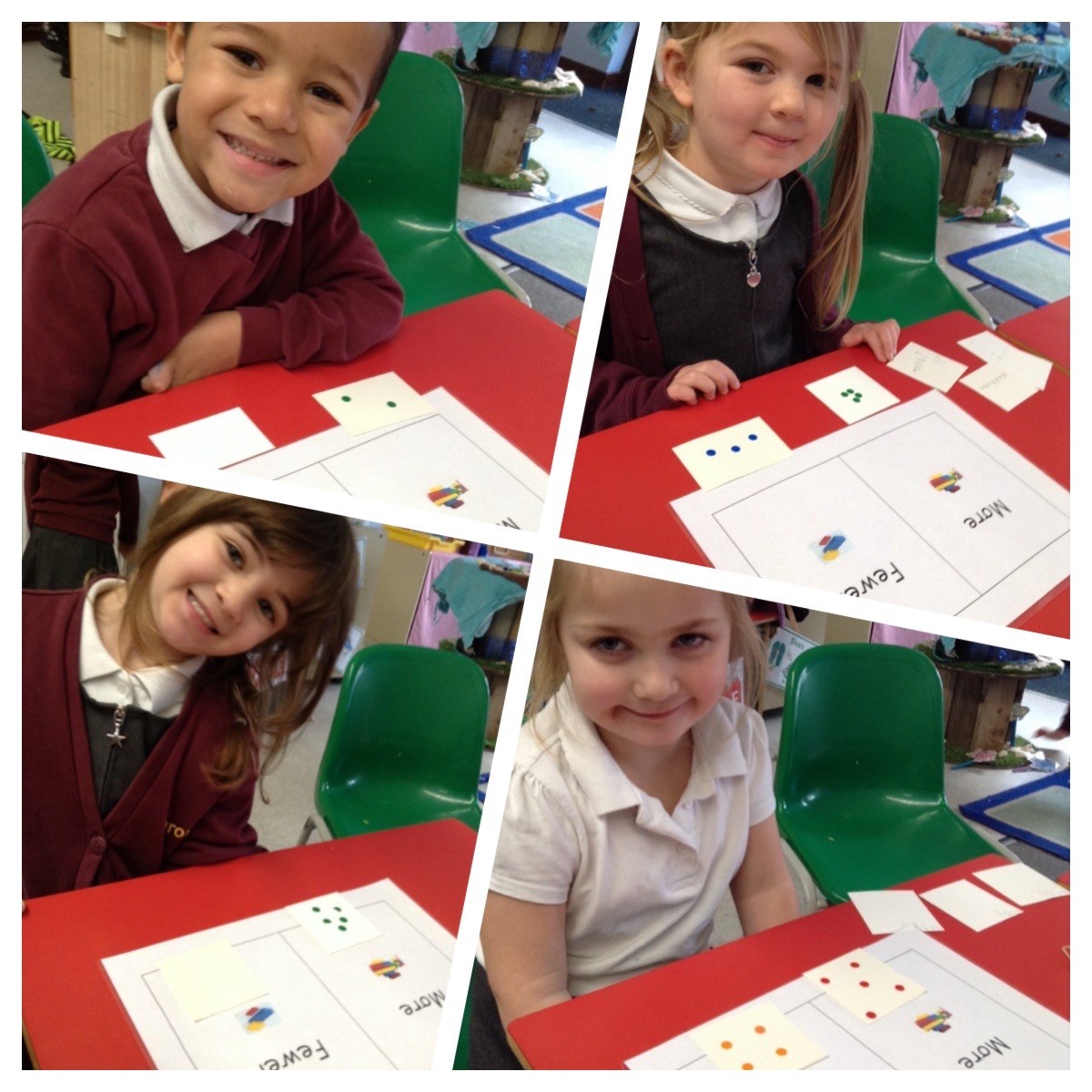 In the creative area, we are making colourful fish art to create an underwater display above our carpet area.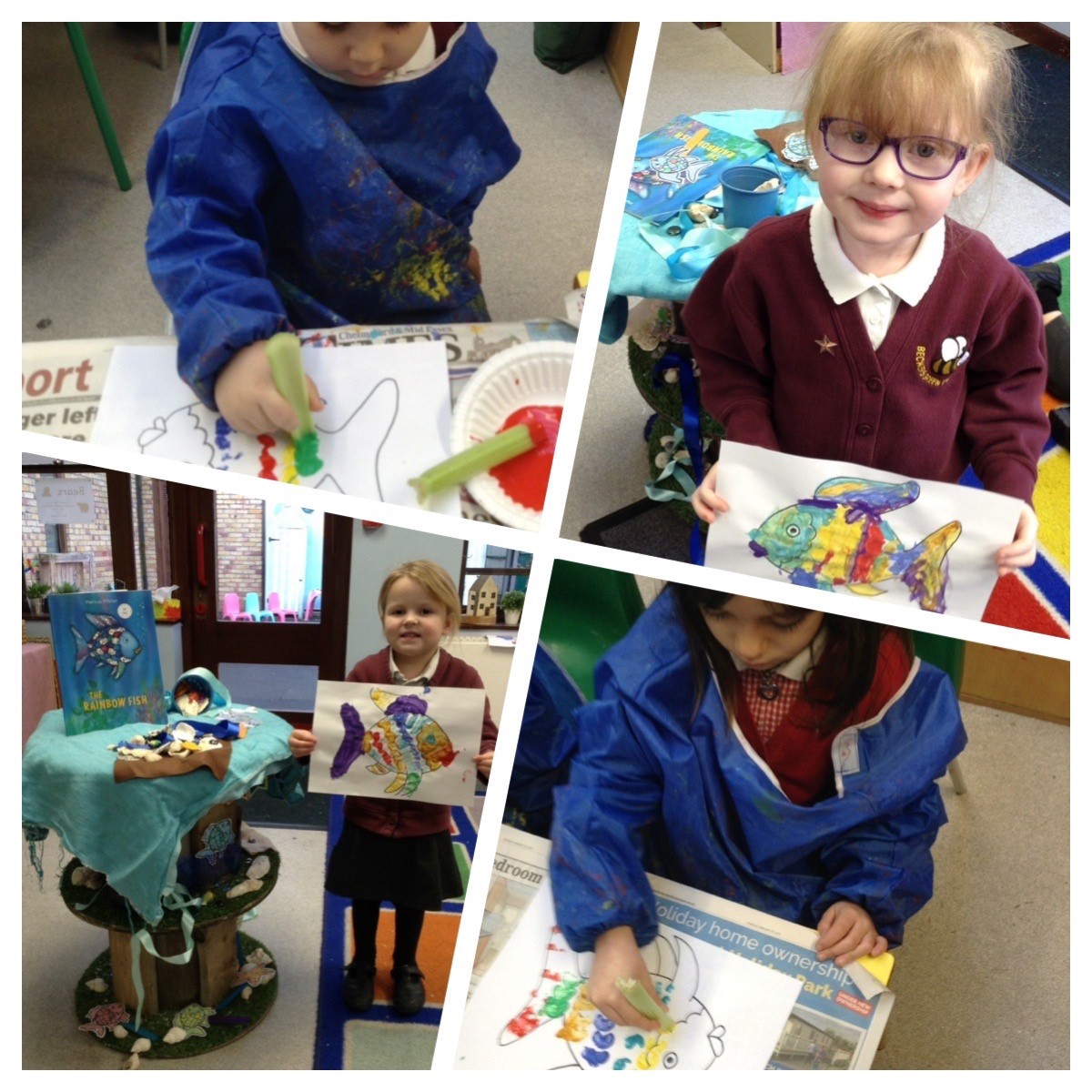 The children have settled back into the classroom routines really well, and they are adjusting to the new bubble arrangements. Bubble lunchtimes are a bit different, so I sent a ping last week with the new lunchtime routines to help you support your child.