Reunited for some Easter Fun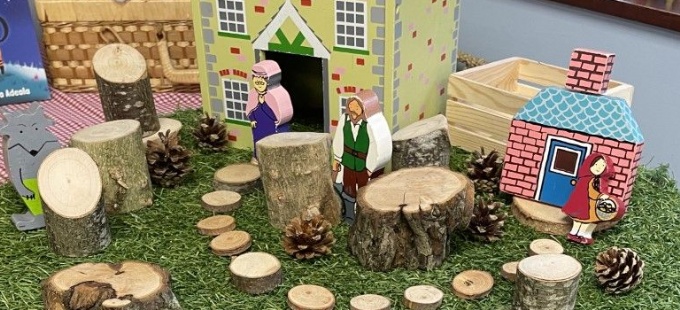 In our last week before the Easter holidays, we completed our Traditional Tale journey and enjoyed some Easter activities together.
We have enjoyed the Grandma's cottage role-play and the Little Red Riding Hood small world. We just love to dress up in Bears!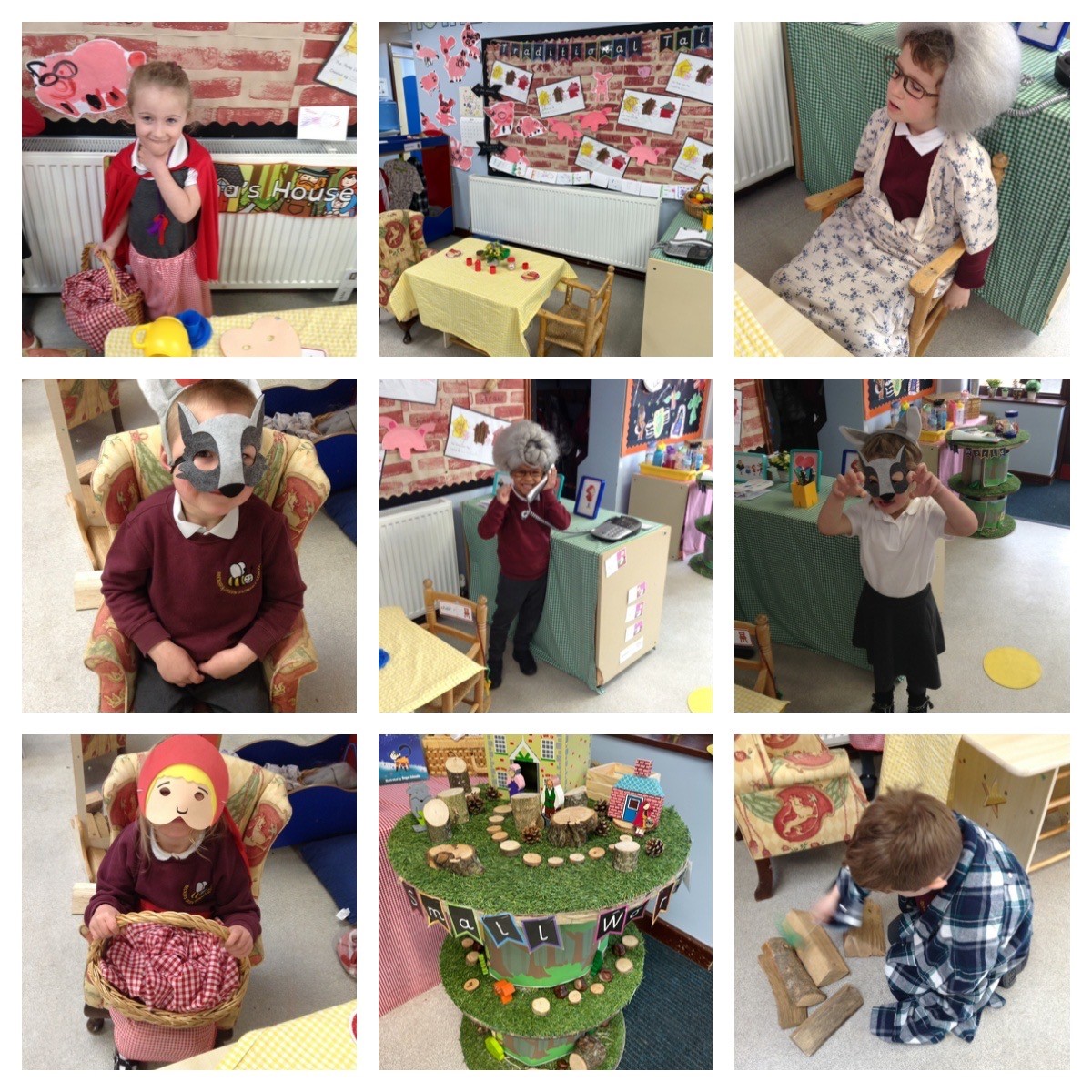 On the writing table we created wanted posters to help capture the sneaky wolf that was tricking young girls and grannies. Once the wolf was caught, he felt sorry, so we wrote apology letters from the wolf to Gran.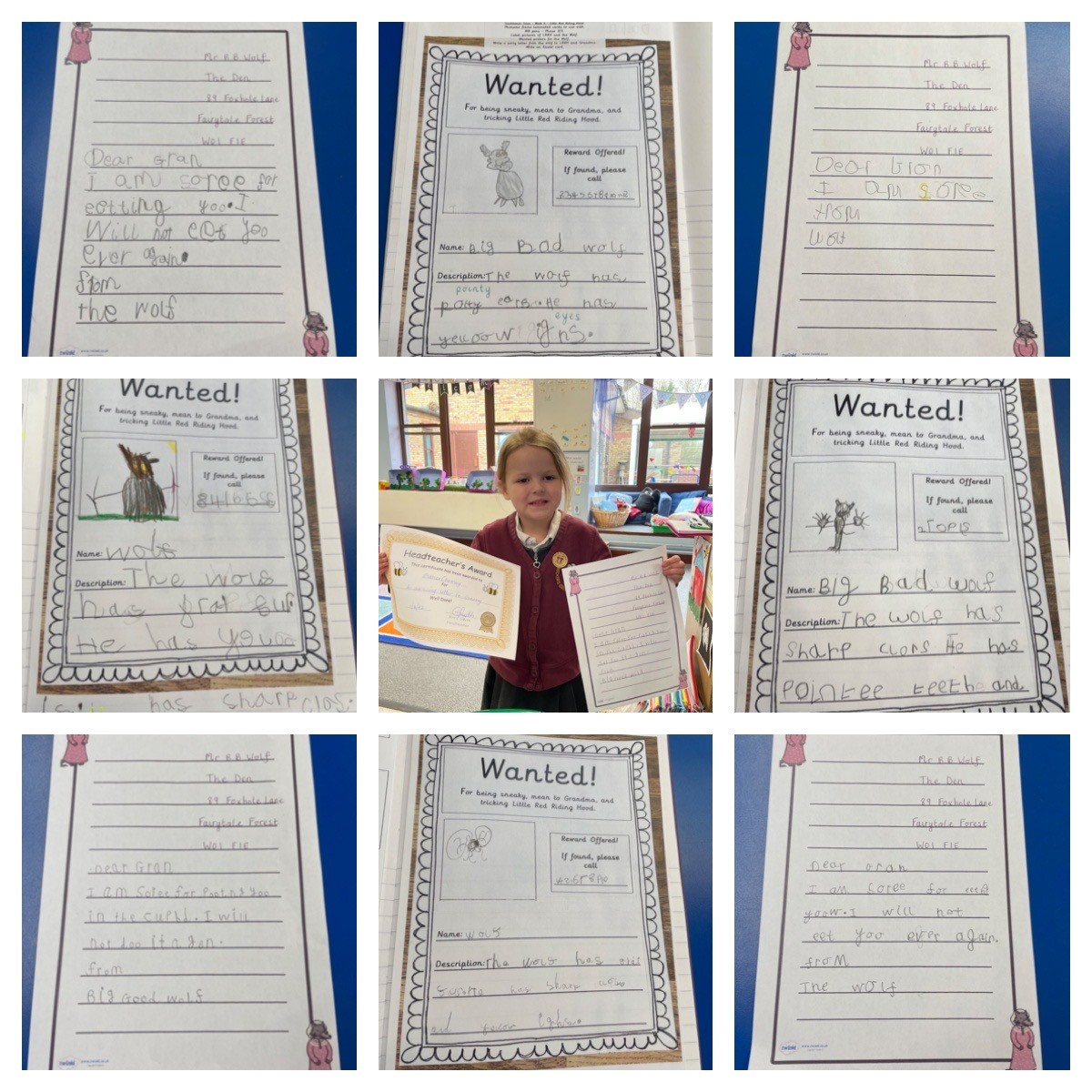 In maths, we revisited comparison, with an exclusive focus of how many without being diverted by colour, size, shape, or object. We noticed which quantities were equal or not equal, and we reinforced the language of 'more than', 'fewer than', and 'an equal number'. A secure understanding of how to compare quantities will help us to order numbers.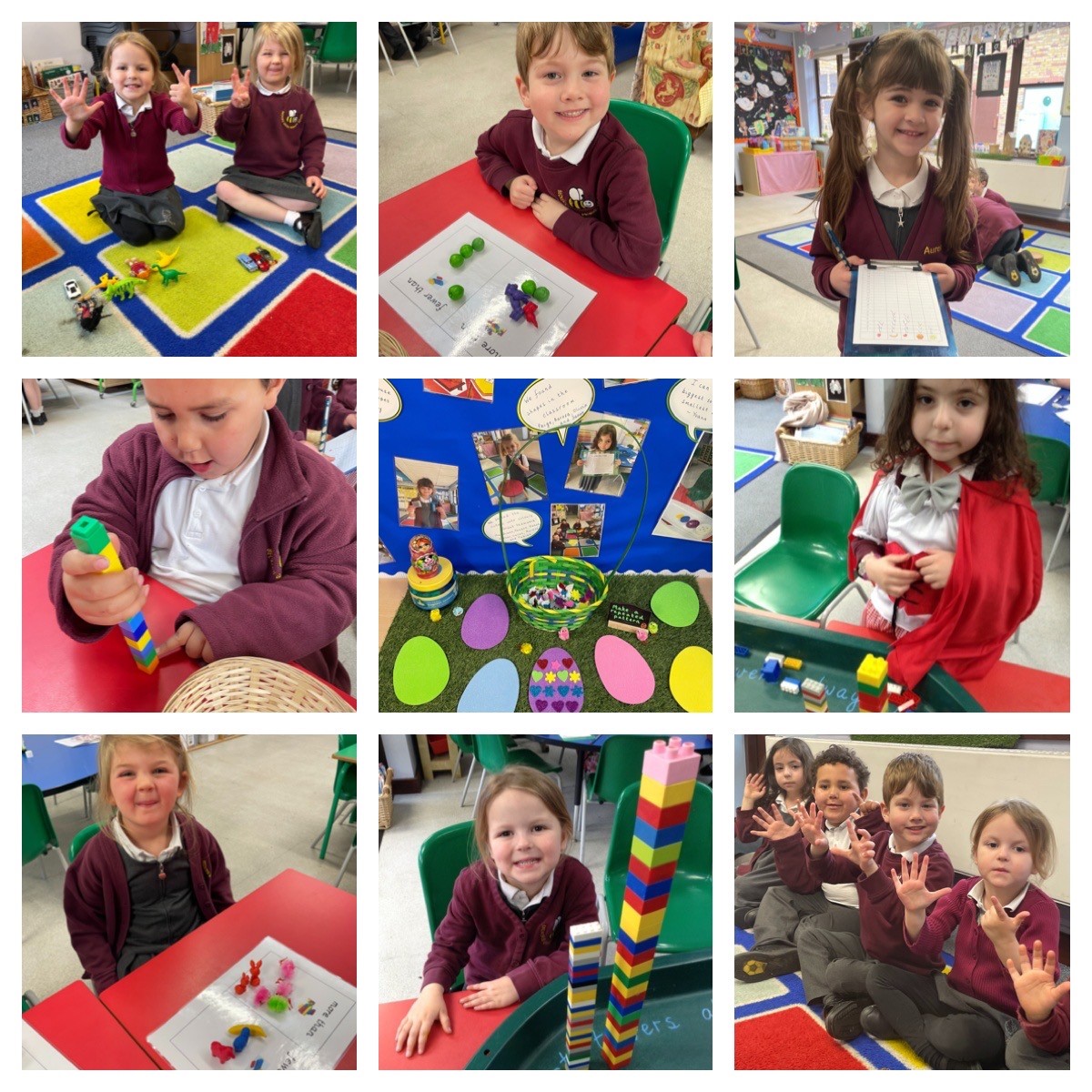 It has been a super busy week for the creative Bears, with still-life drawing of flowers, daffodil painting, Little Red Riding Hood collage characters, story backgrounds, play dough baskets, Easter nest cakes and weaving our Easter bags.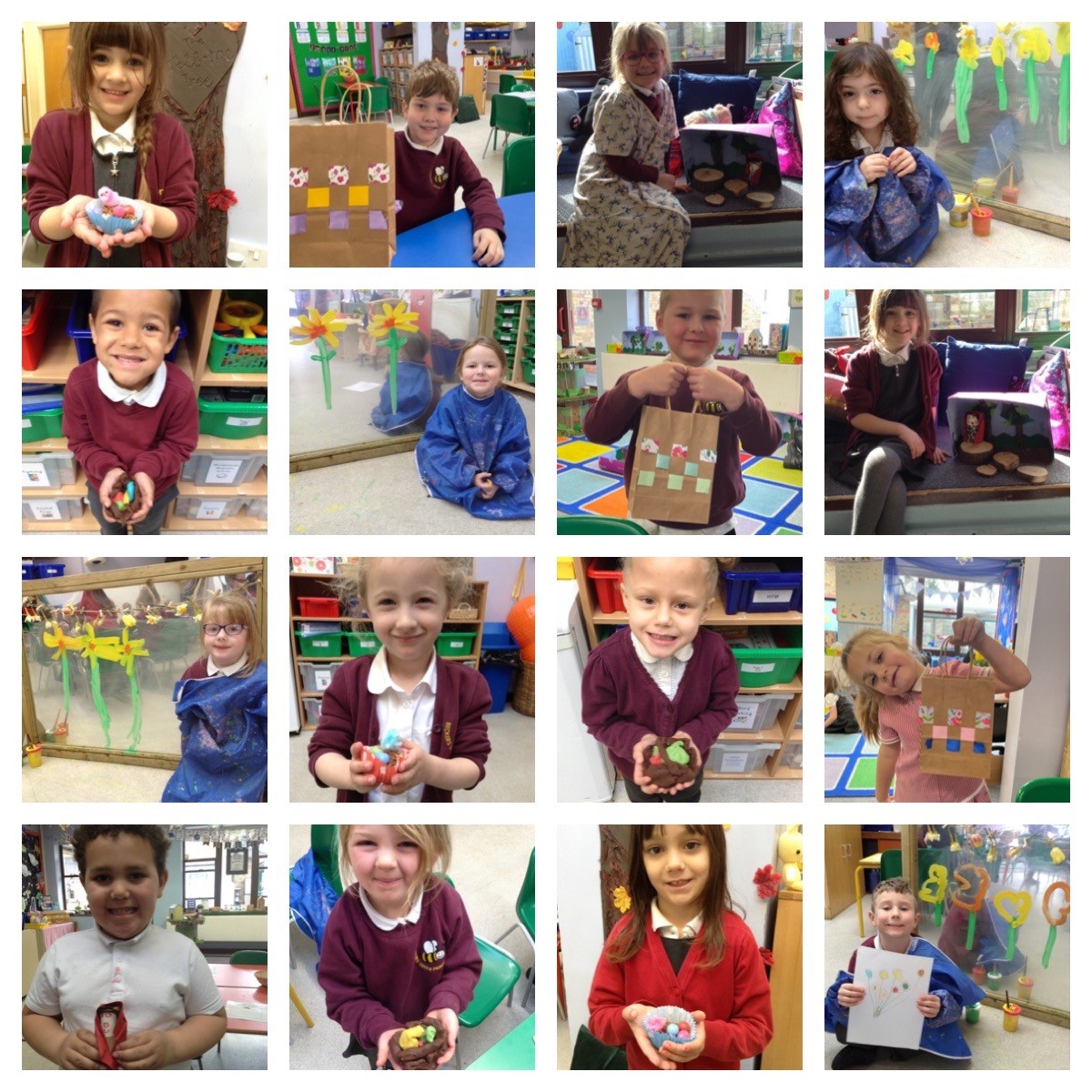 On Thursday it was a cold but bright afternoon for our outdoor learning in the copse. We searched for the hidden eggs among the trees and bushes, then played pirates, dinosaurs, cooking in the mud kitchen and even McDonalds. I wouldn't recommend you visit, the service was terrible, and I'm still waiting for my latte.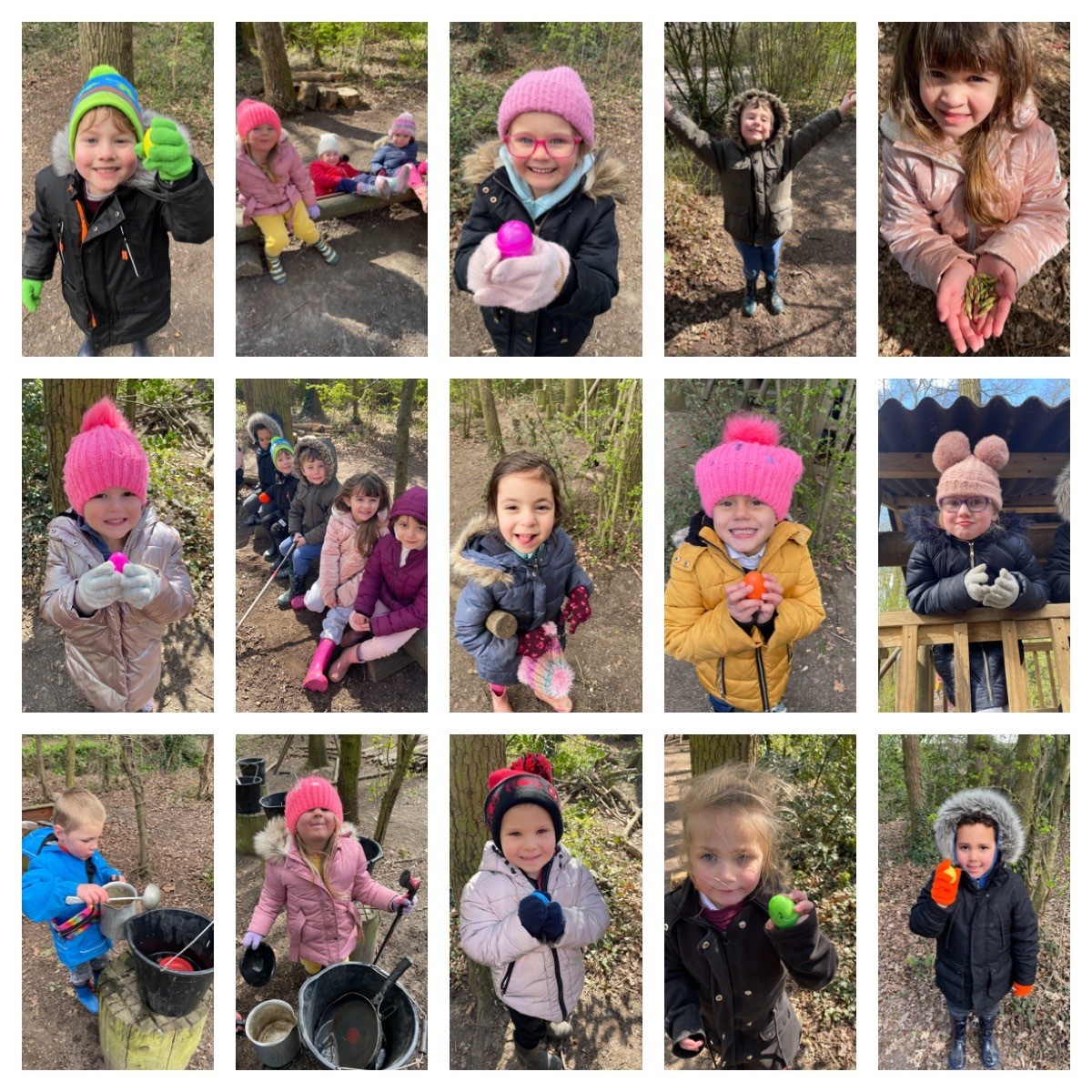 We wish you all a lovely Easter break, and we will welcome you back to school on Tuesday 19th April.