A Week Full of Beans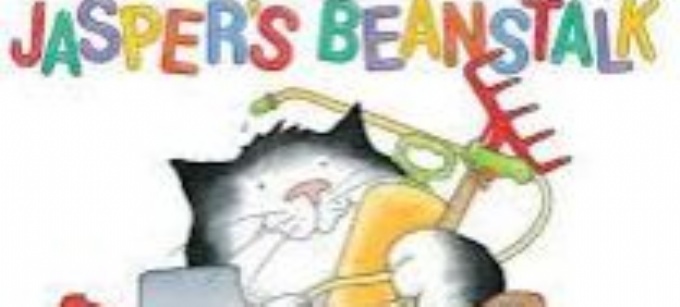 Our summer term begins with a new topic - Come Outside! Our story of the week, Jasper's Beanstalk, introduced us to Jasper, a frustrated gardener who wants to grow a beanstalk. The Bears have planted beans this week - I hope we don't have the same troubles!
Our classroom is now lush and green, with a garden centre role play, Jasper's garden on the small world and beanstalks and leaves in every area of the classroom. We are quite literally full of beans!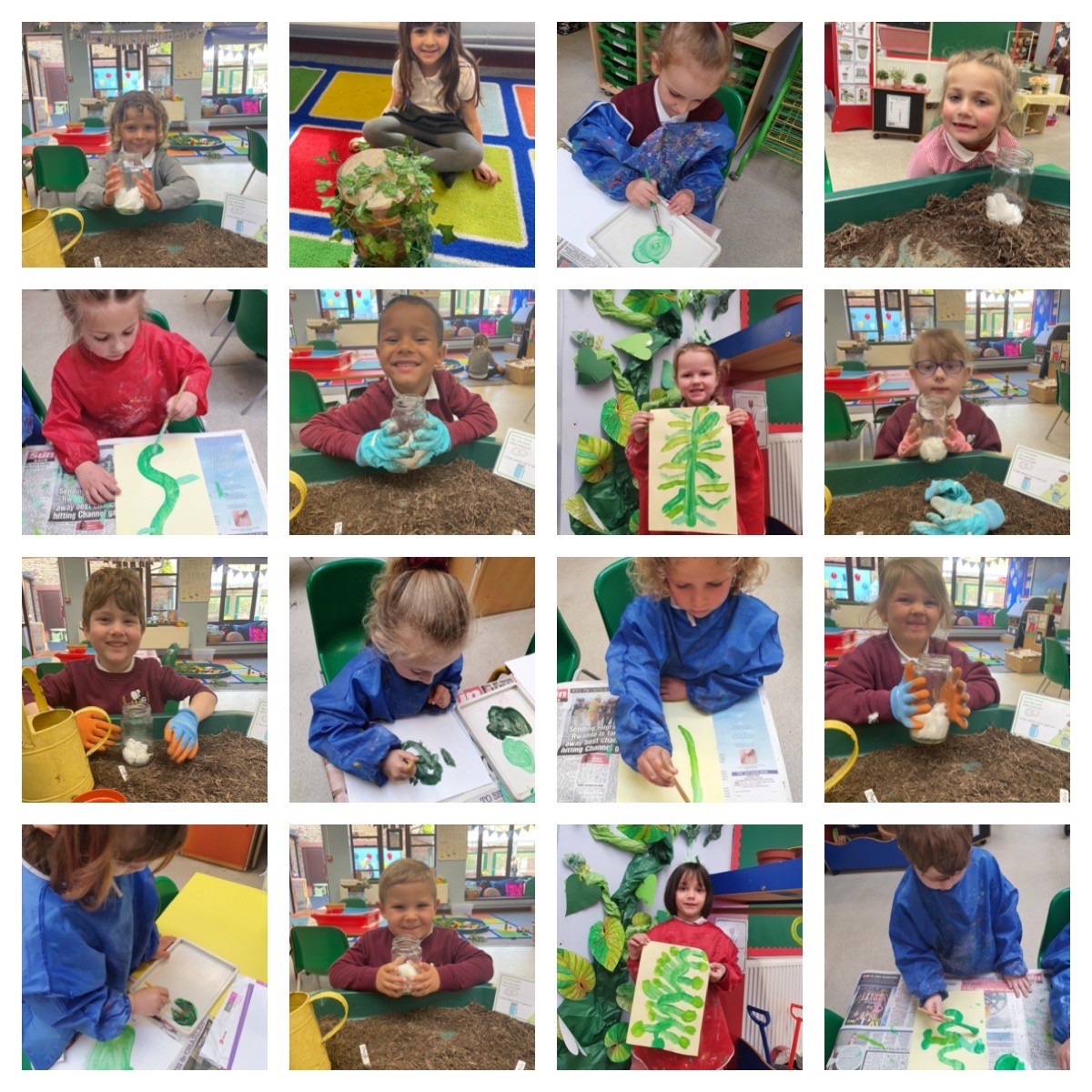 At the start of the week, we learnt some new vocabulary for garden tools and materials by matching the pictures to the labels. Next we used our new vocabulary to write on the Jasper's Beanstalk laminated story cards to describe items and actions from the book. To practise our high frequency words, we read each word on a leaf, then turned it over to have a go at writing the word onto our beanstalk outline. We have started writing instructions for planting a bean and will continue these into next week. It is our first go at writing and ordering instructions.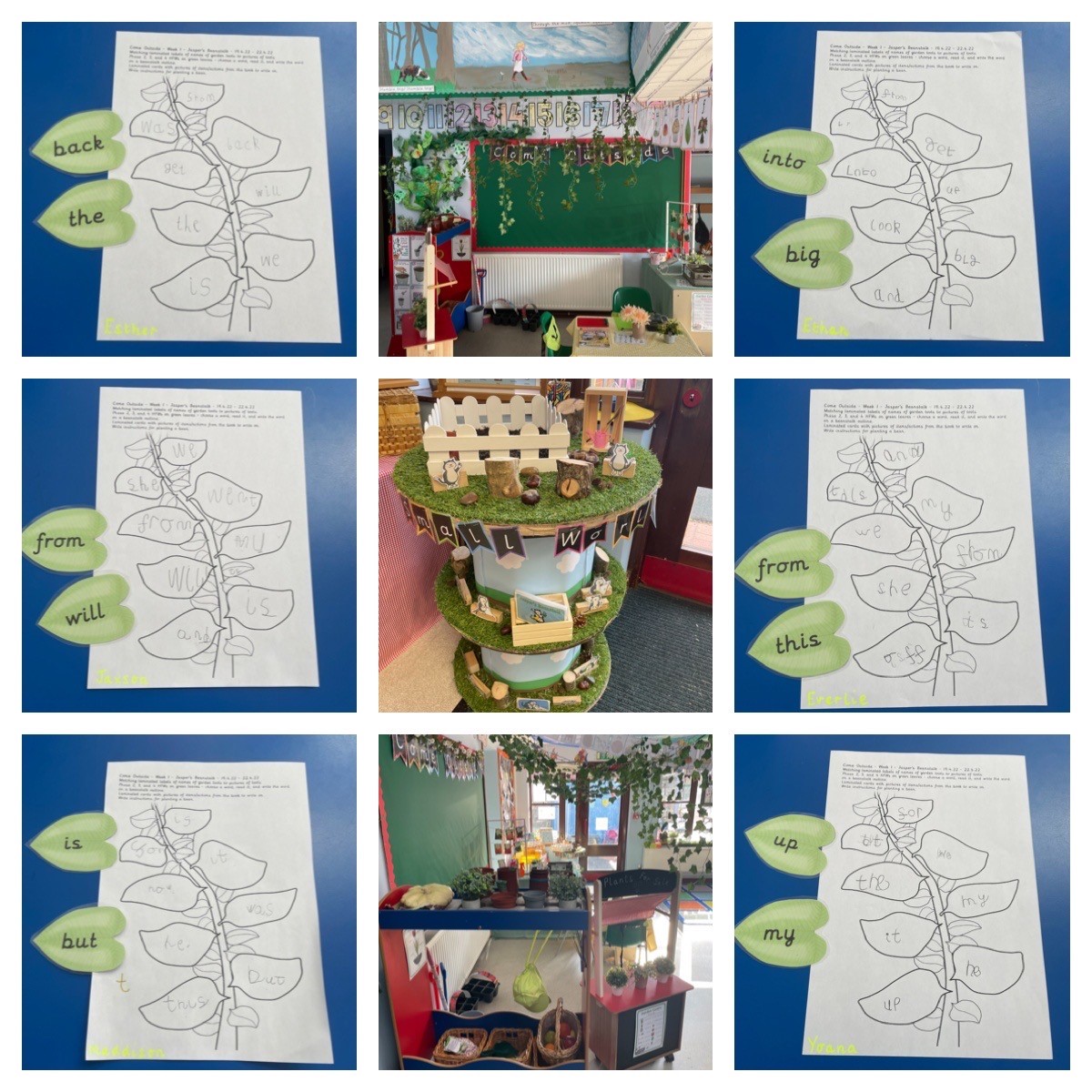 In maths this week we have engaged with counting activities (to find out how many), and revisited cardinality (the idea that the last number in the count tells us how many things there are altogether). But our key focus for learning in maths this week has been ordinality (to know where numbers come in the number sequence and their relationship to each other). We have played games, sang counting songs and worked individually and in teams to explore these.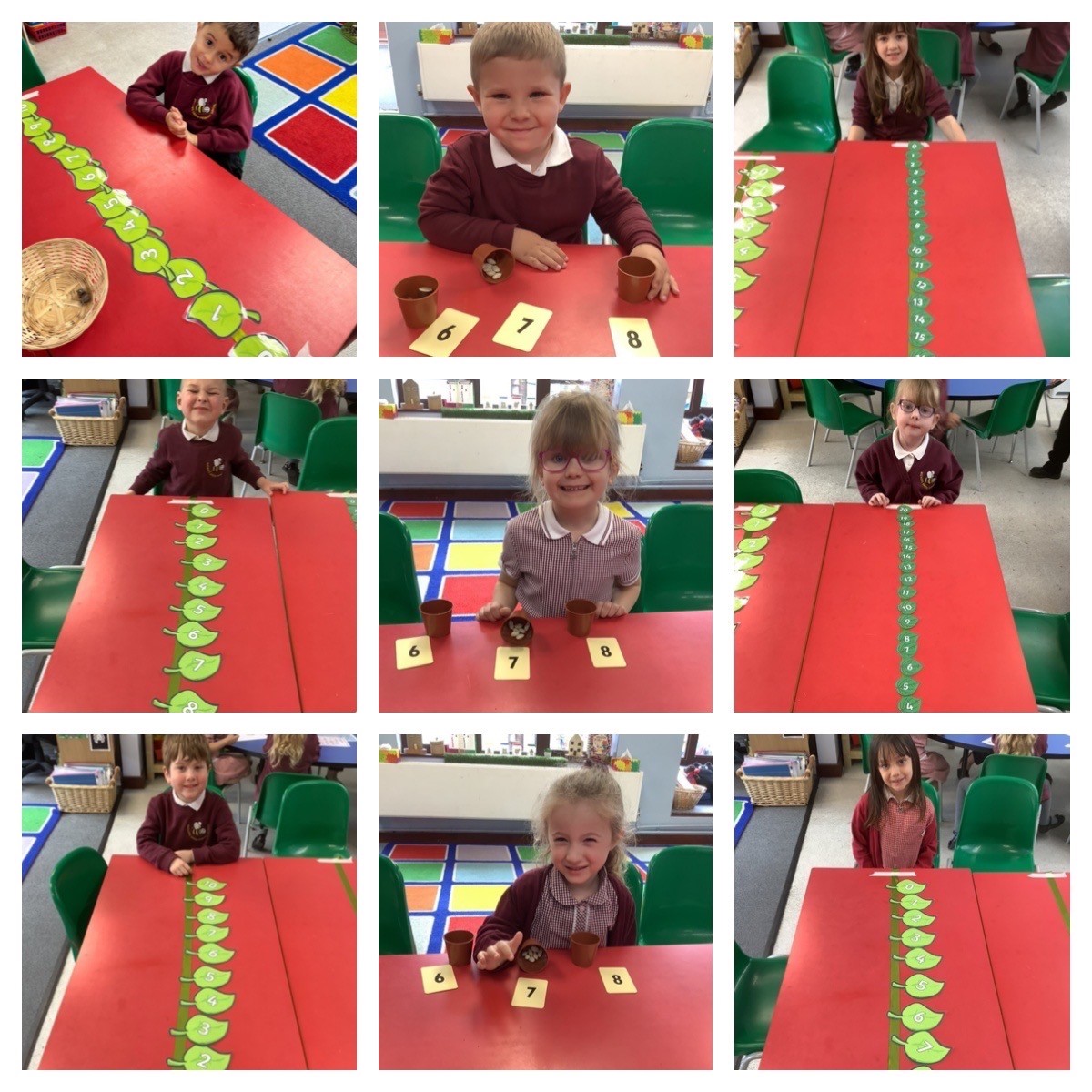 Our rearranged parents evening dates (the 4th and 5th May) are now available, so please book an appointment. Don't forget to add whether you would like face-to-face, virtual or a telephone call. I look forward to sharing our wonderful classroom and your child's work with you all.