Celebrating the Queen's Platinum Jubilee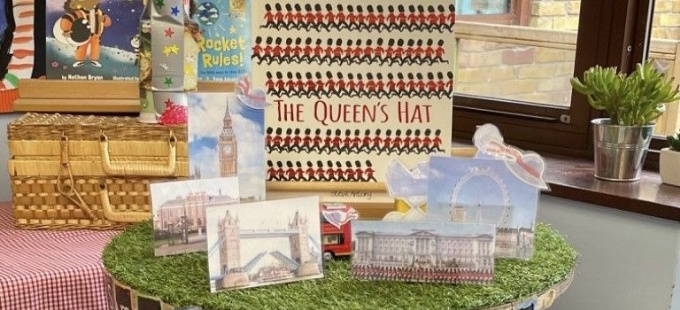 This week, the Bears went on a London adventure with our story of the week, The Queen's Hat, written by Steve Antony. On our small world, the Queen, her guards and a corgi chased the Queen's hat around the London landmarks.
In the Queen's Hat, the wind went swish and blew the Queen's hat right off her head. So the Bears designed a new hat for the Queen and unbelievably up blew a gust of wind and whoosh, our hats are now hanging in different places around the classroom.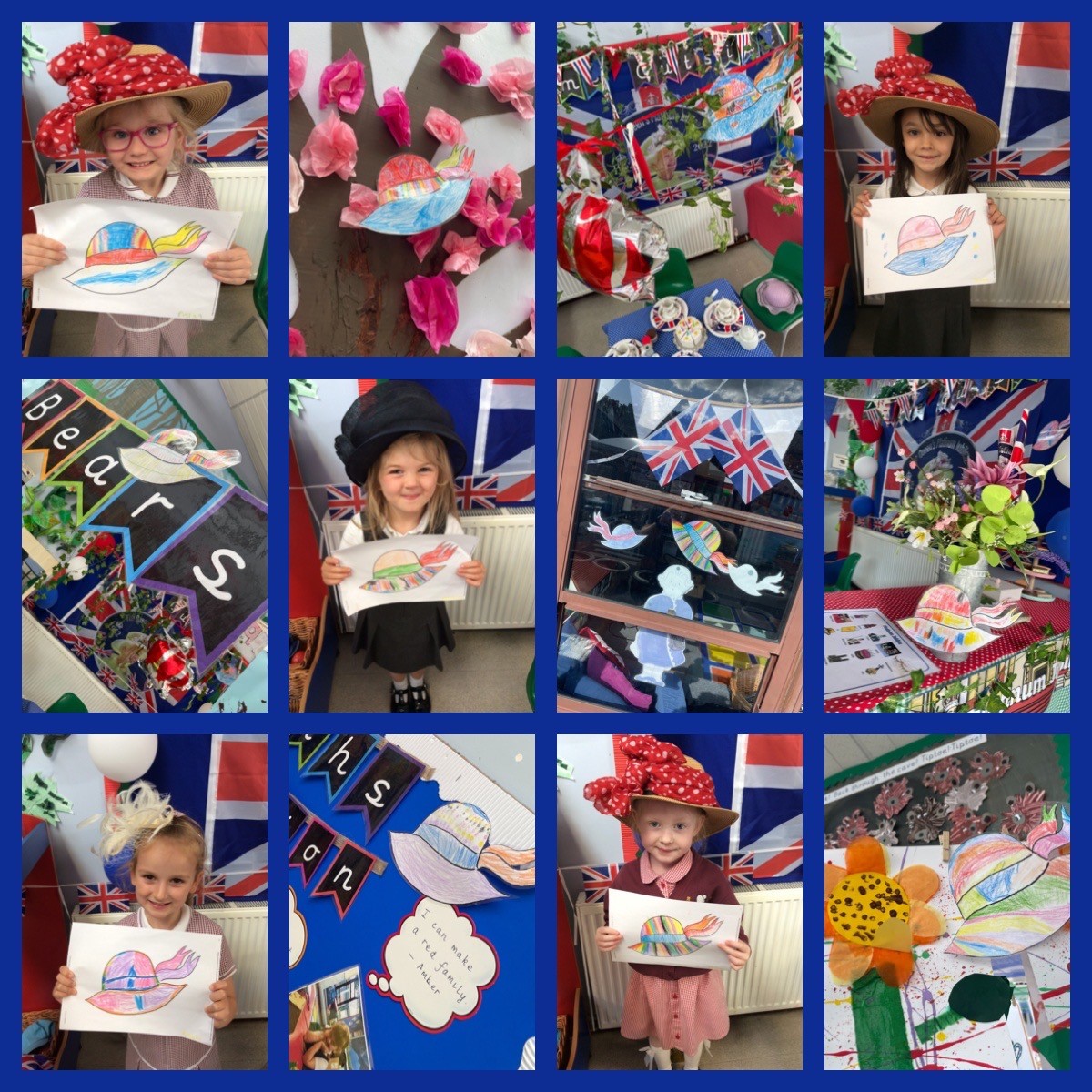 On our writing table, we created story maps with simple sketches and labels of the London landmarks. Then we wrote sentences, using prepositions to describe where the Queen's hat had been.
In our role-play area, we celebrated the Platinum Jubilee with a garden party.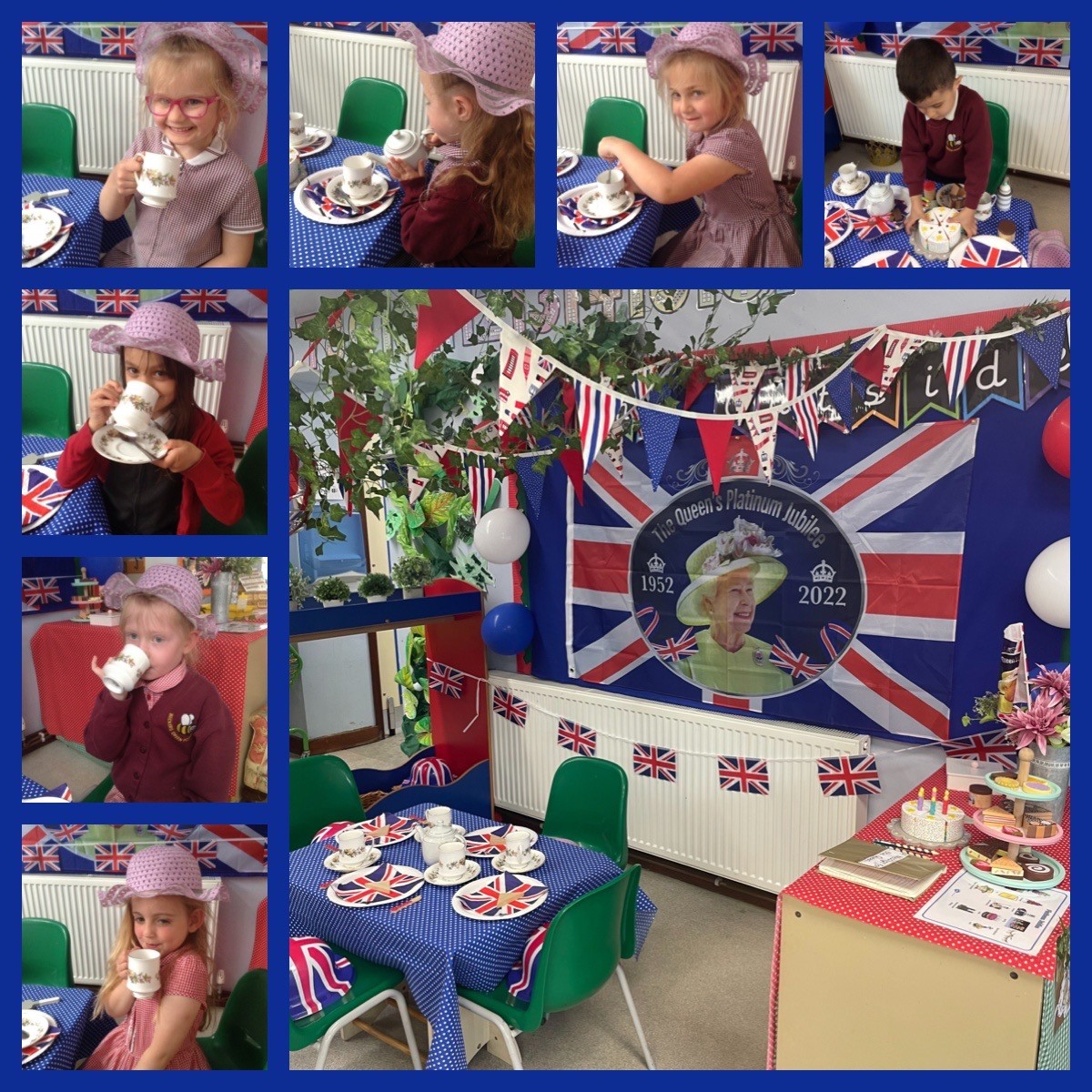 But we also had a lovely real afternoon tea party with Jubilee cupcakes and sandwiches that we made.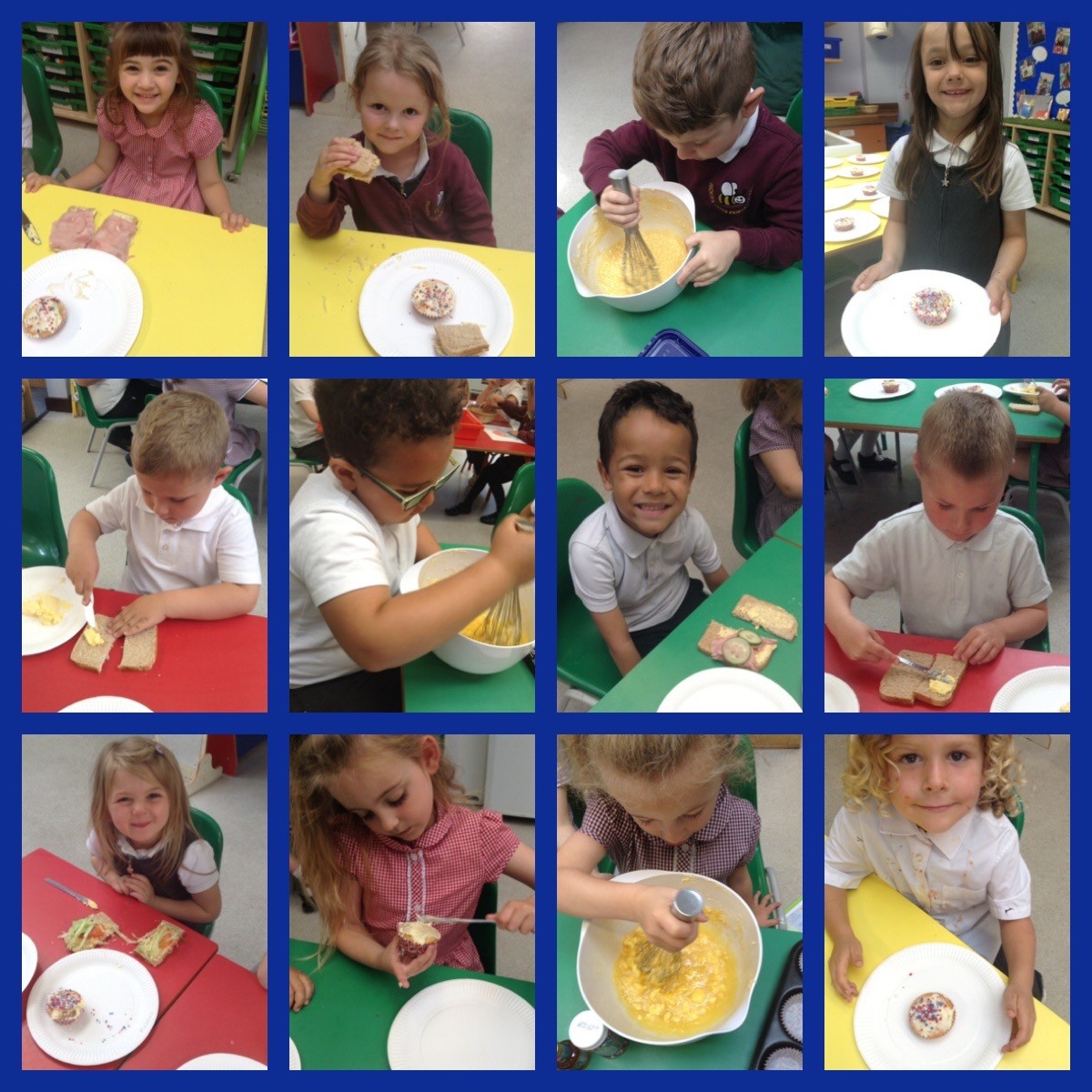 On Wednesday, we listened to Steve Antony read The Queen's Hat, then we watched and drew-along as he showed us how to draw the Queen and her corgi. We have also drawn and painted portraits of the Queen from photos we have seen.
We used photos to sequence a timeline of Queen Elizabeth's life for a display in the classroom.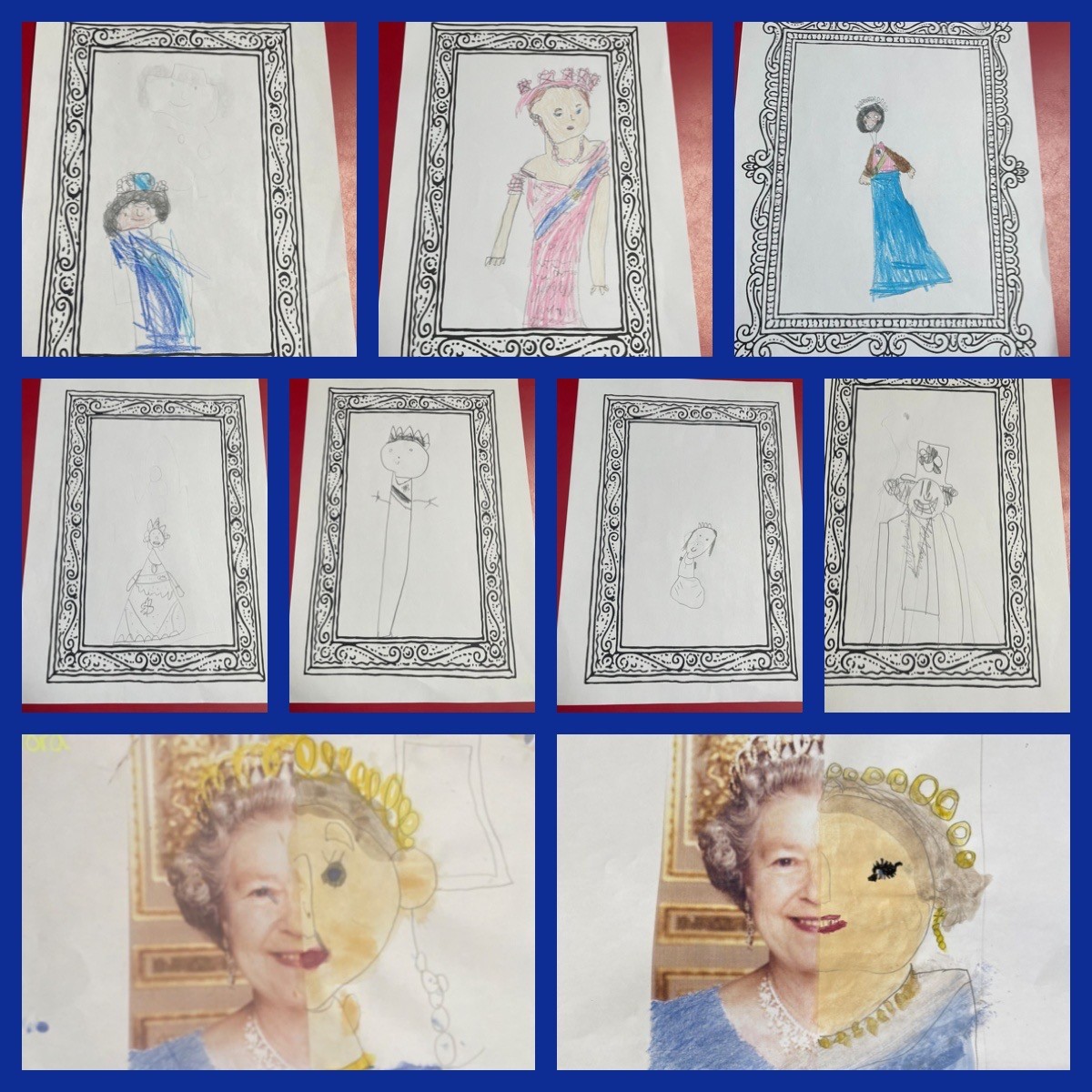 In our practical and construction areas, we practised tricky red, white and blue paper weaving, cut paper doyleys, made crowns from magnetic polydron, and built London landmarks with bricks and wooden building blocks.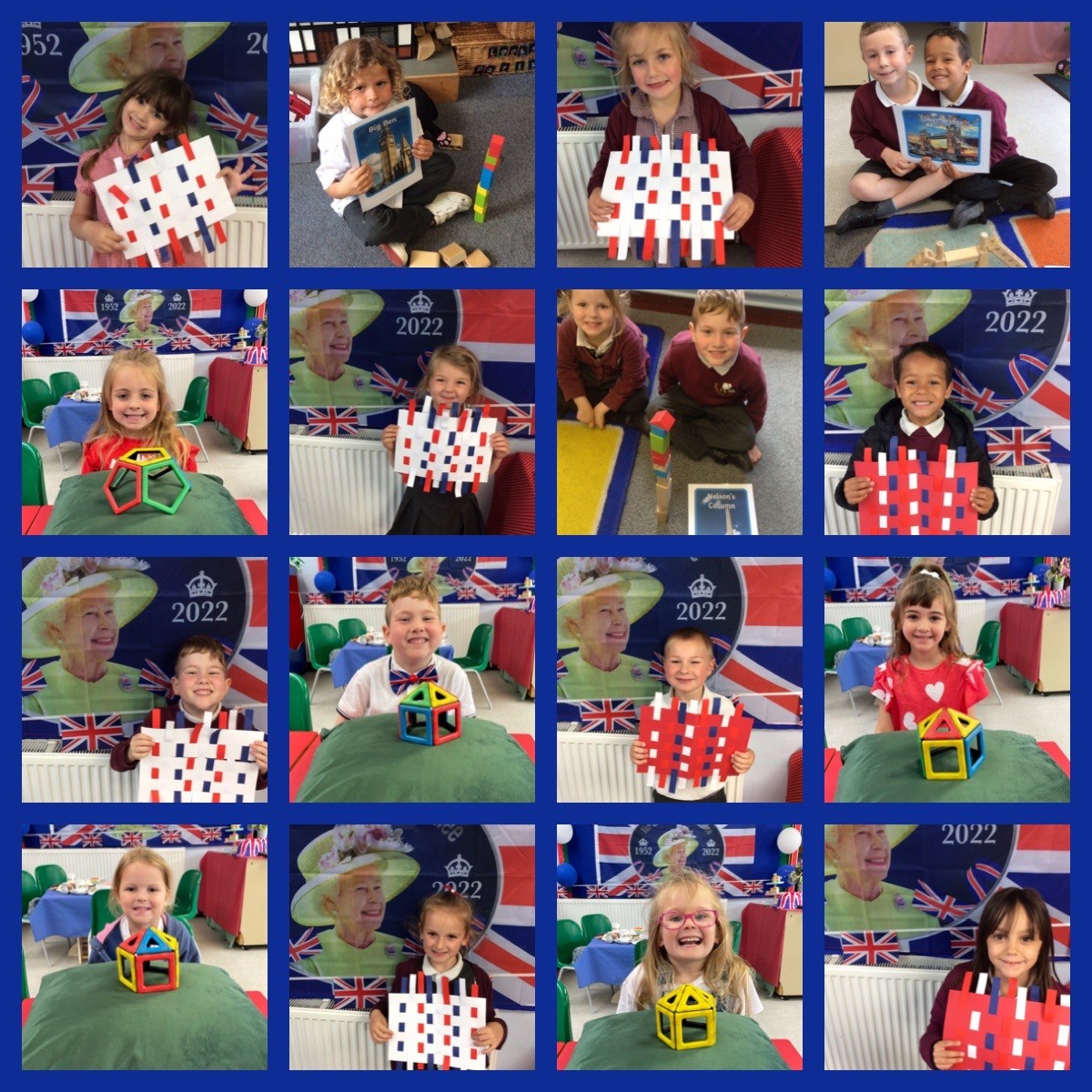 What a great week!
Something more to share from last week - a visit from the Giraffes to read a story they had written.