Our Trip to Barleylands farm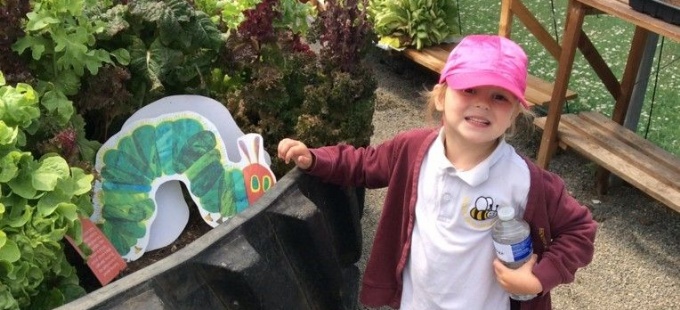 We had a very excited group of Bears travelling on the coach to the farm. When we arrived, the Antelopes and the Bears split into their two classes, and the Bears headed to the classroom to make our layered rainbow salads with fruits and vegetables. We were excellent listeners, and followed the instructions brilliantly.
When we finished preparing our salads, we headed outside to watch a small owl display. The owl stopped following instructions and his naughtiness made us giggle. But then he flew off into the building we had just come out of. What is it with the Bears and naughty birds?
As we walked to the barn where we would eat lunch, we stopped to visit the pigs, chickens, goats, and calves. Next, a toilet stop and more handwashing; then we ate lunch sitting on hay bales, that they were surprisingly soft and comfortable.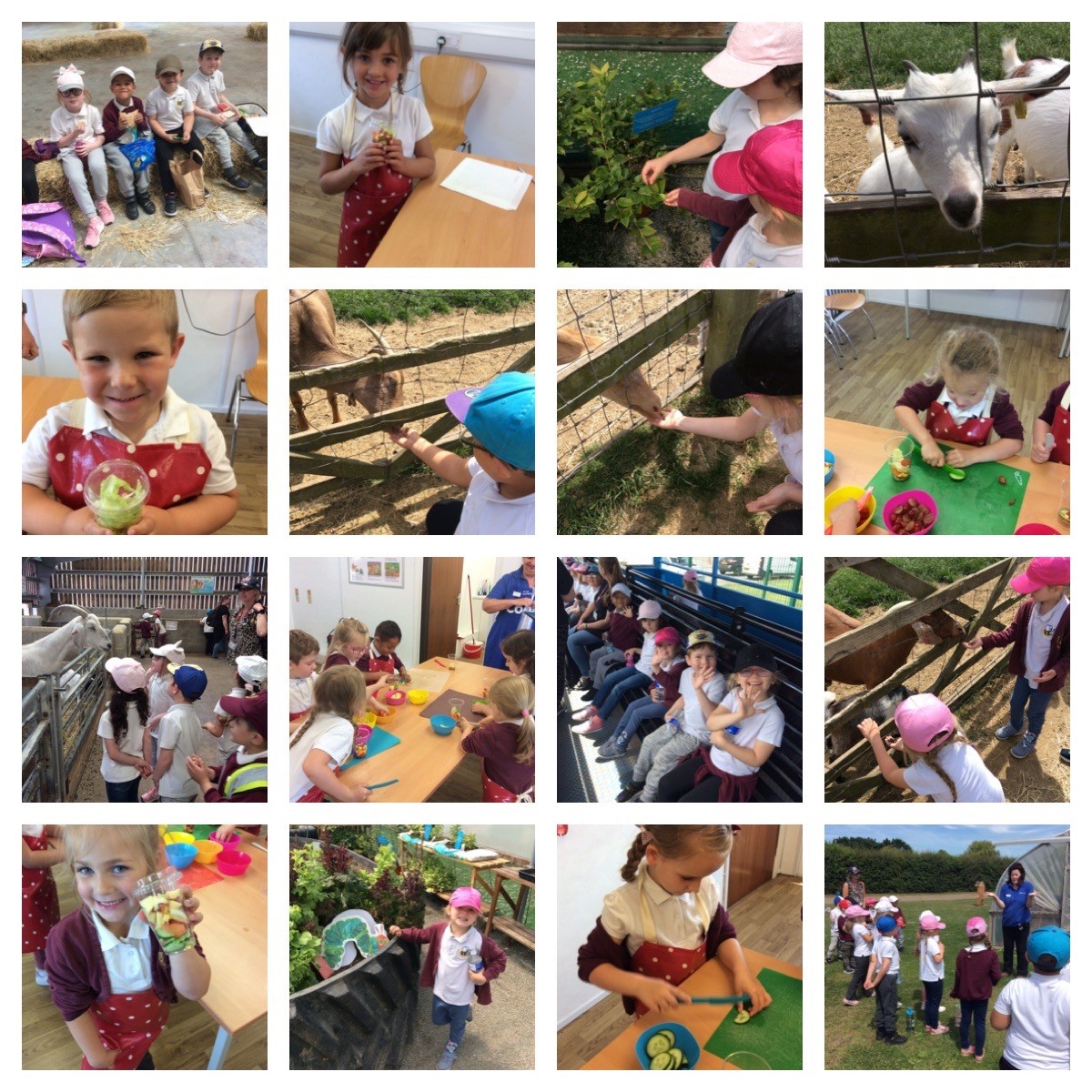 After lunch, we walked to the poly tunnel to explore the plants and herbs, and learn about the different foods grown on the farm. Next, a ride on the tractor, with a stop to see the miniature donkeys on the way. We giggled and laughed on the bumpy tractor ride, and raised our hands in the air (roller-coaster style) as we went over the bridge.
After the tractor ride, we walked back to the barn, stopping to see the ducks, alpaca, sheep and goats. Another toilet and handwashing stop, and then we were off to feed some farm animals. Next, into a barn to see more goats (an especially friendly one), some lambs, guineas pigs and rabbits (Mrs Chandler's favourite).
Then it was time to catch the coach back to school.
The adults and children loved their day. One little Bear said it was the best day of his life so far. We were all extremely proud of our Bears and their excellent behaviour and super manners.
What a fantastic farm trip to Barleylands!