The Week we said Goodbye to the Very Hungry Caterpillar and our Classroom Butterflies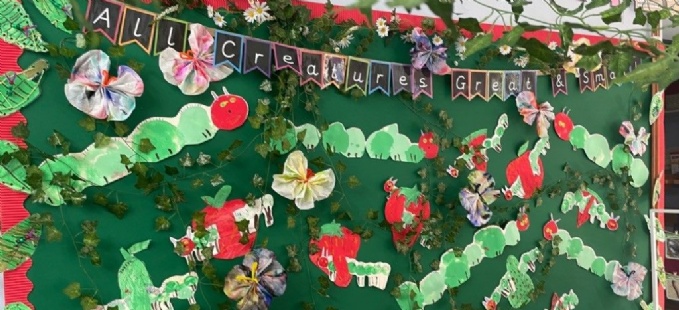 This week we finished our learning around the story of the Very Hungry Caterpillar and completed the writing in our own story books.
We have created a butterfly lifecycle paper plate craft and observed and recorded the changes in our own live caterpillars. On Wednesday, our butterflies were ready to be released. We were calm and quiet as we waved goodbye to our butterflies. Take a look at Tapestry, to see the release recording.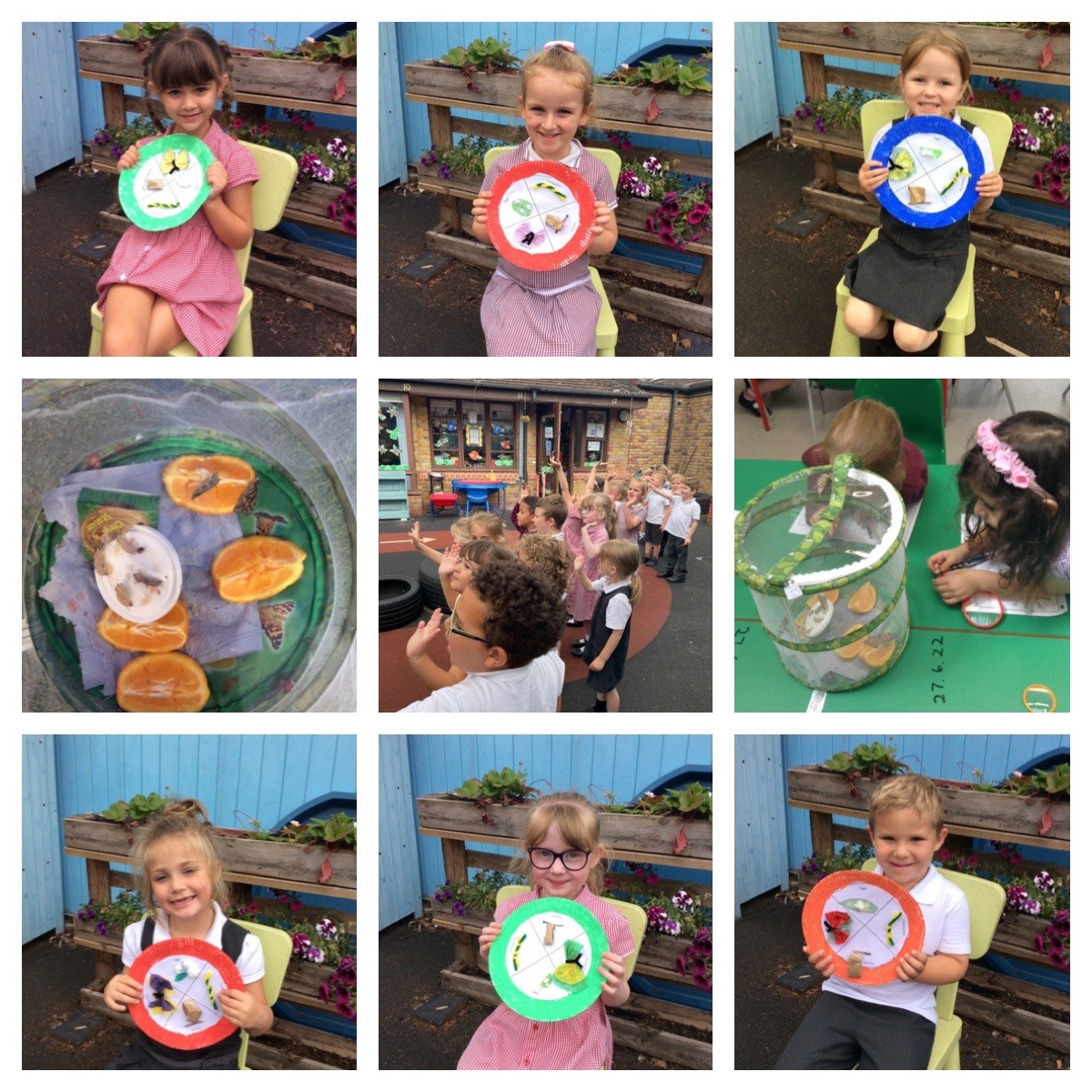 We have been learning about foods that are healthy and foods that are not healthy, and we can discuss and sort these into the two groups. On our practical table, we made a healthy caterpillar snack from red pepper, cucumber, spinach, and raisins. We washed and cut the fruit, then shaped the slices into a caterpillar, and went to our snack table to eat him. The Bears are more willing to try new foods now.
We have also created a butterfly garden scene with buttons.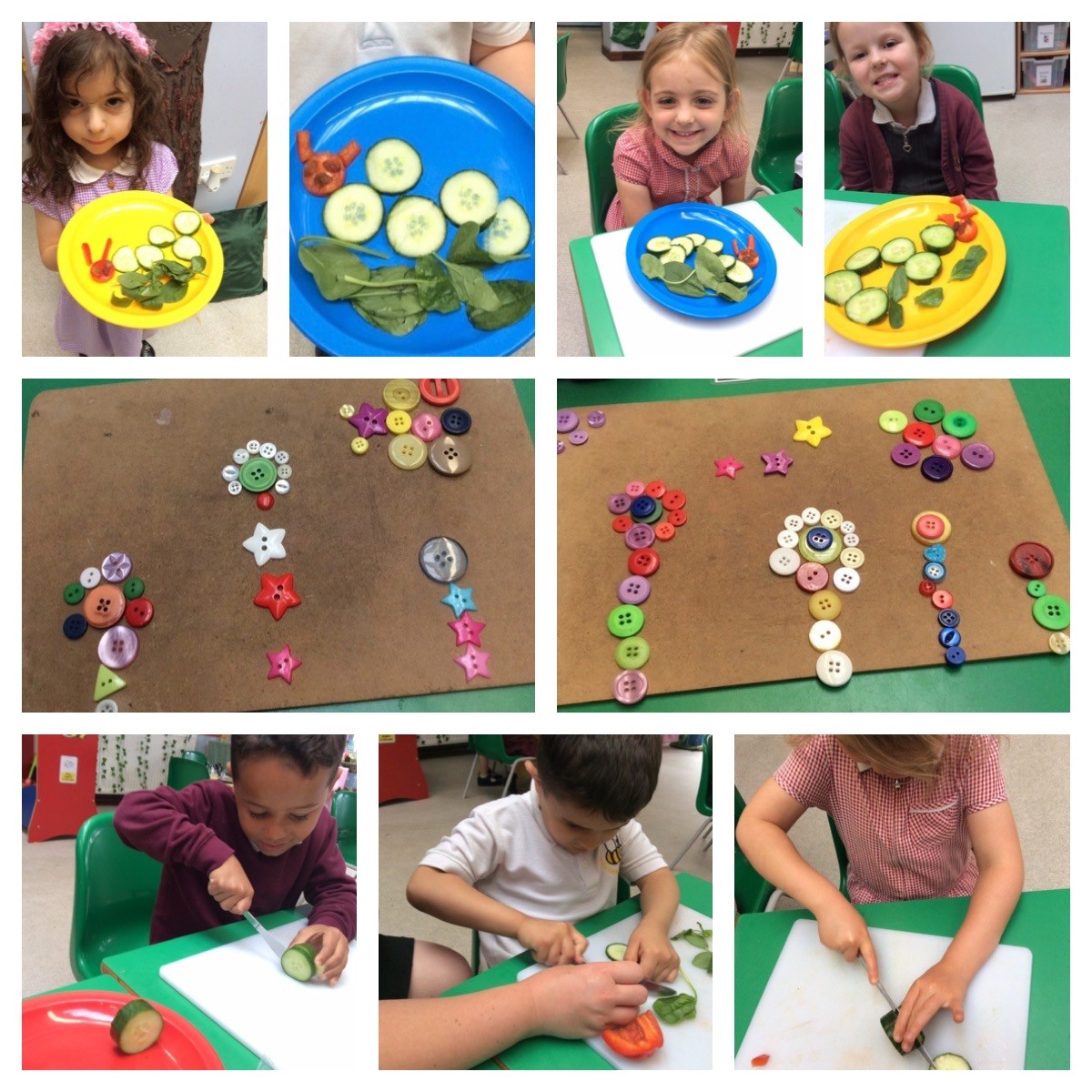 Our number of the week was 17. We counted forwards and backwards around 17, counted out 17 items, ordered numbers from 0 to 17, and back from 17 to 0 by writing them into our maths books. We used various maths resources to make 17, and we accessed a Topmarks maths game on the iPad using a QR code. Finally, we investigated which number was not 17 on the maths station.
In our creative area, we made butterflies with coffee filters, washable colouring pens, pipettes, water, and pipe cleaners. The colours blended when we dripped the water onto the paper. When they were dry, we folded and shaped the colourful coffee filters into butterflies.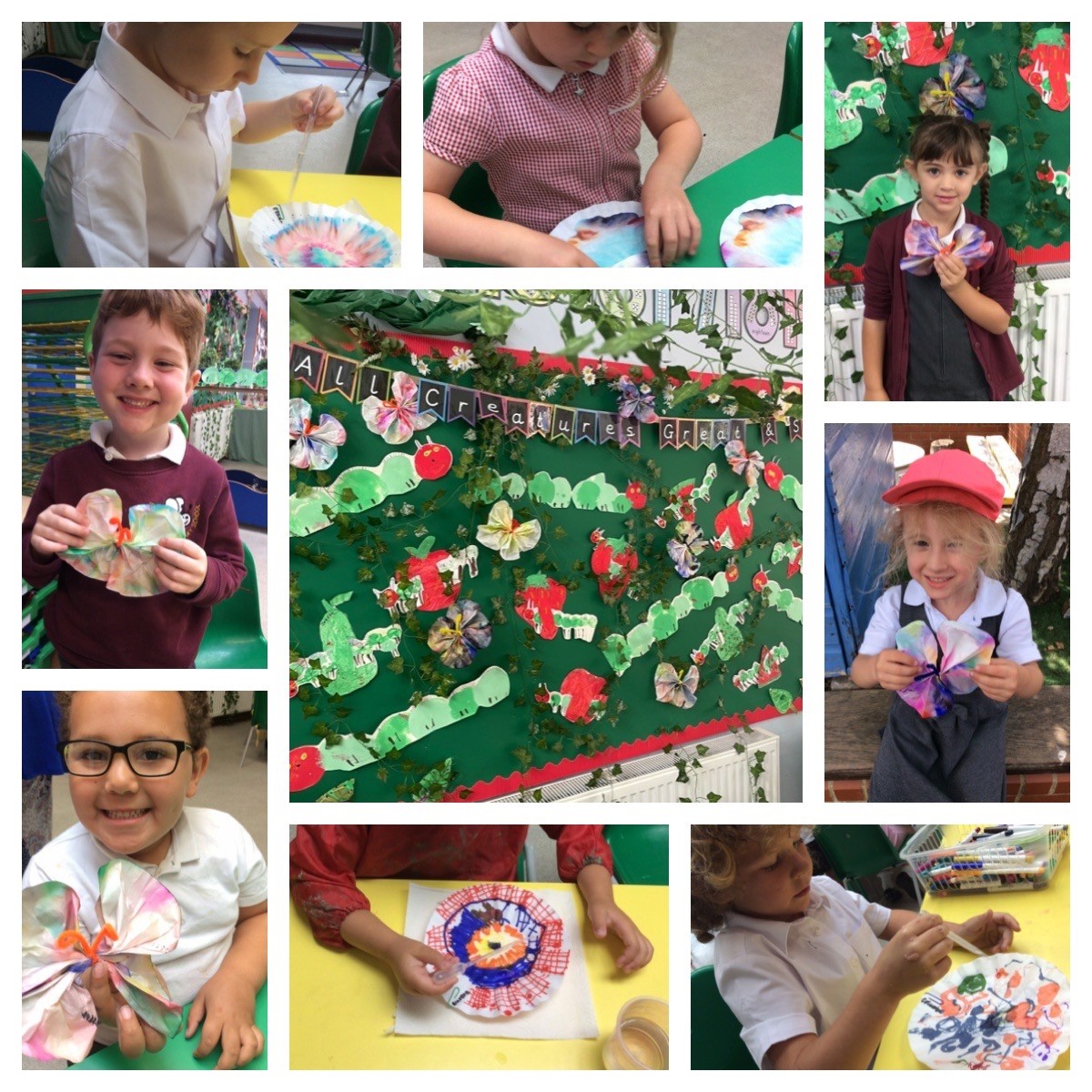 Our classroom windows are decorated with our balloon and marshmallow caterpillars, painted fruits and sun catcher butterflies. We stuck coloured tissue paper to bubble wrapping, then cut out a butterfly shape, and added a lolly stick body and string antennae to make our sun catcher butterflies. We love our classroom windows!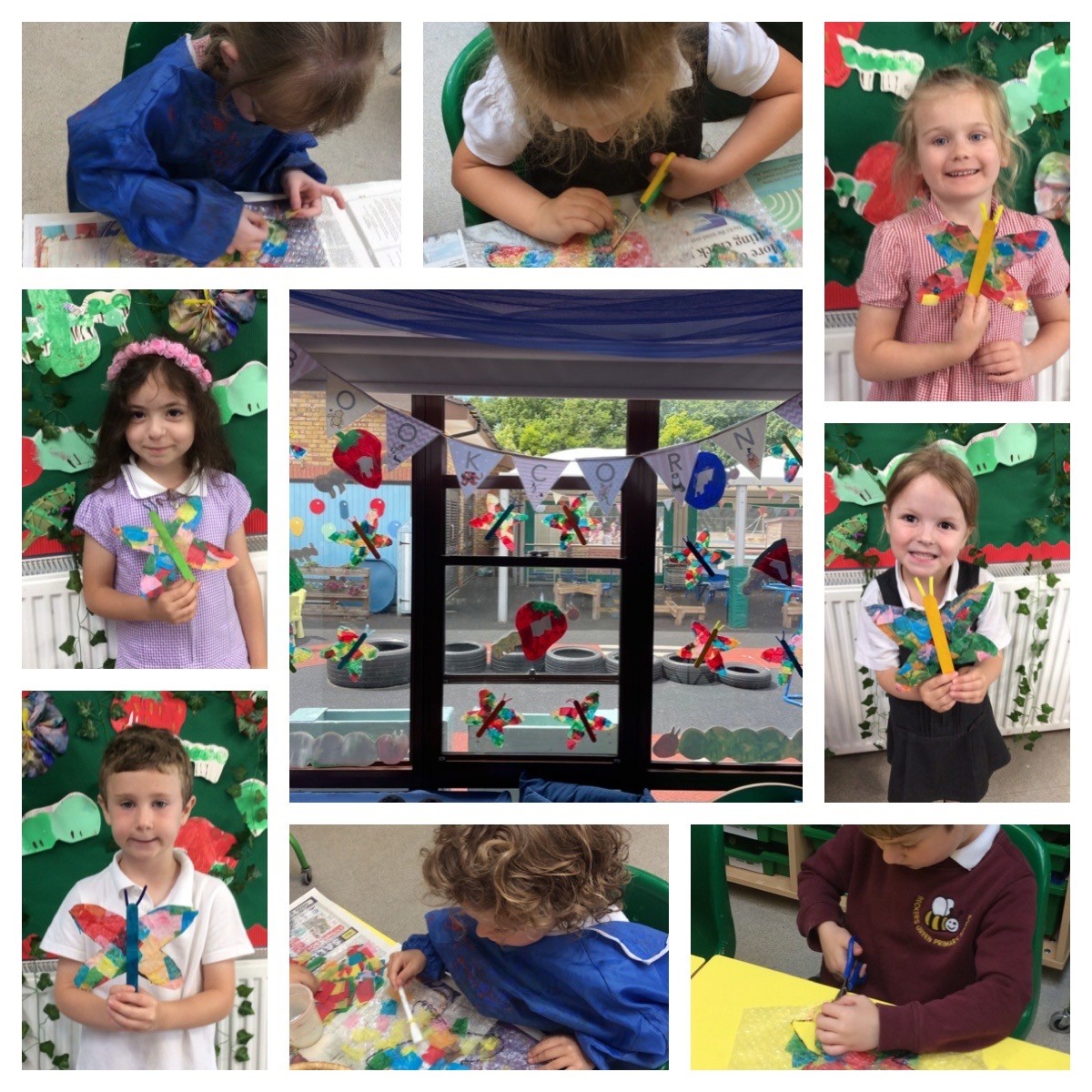 Next week, we will go on a prehistoric adventure with dinosaurs.