Super Me!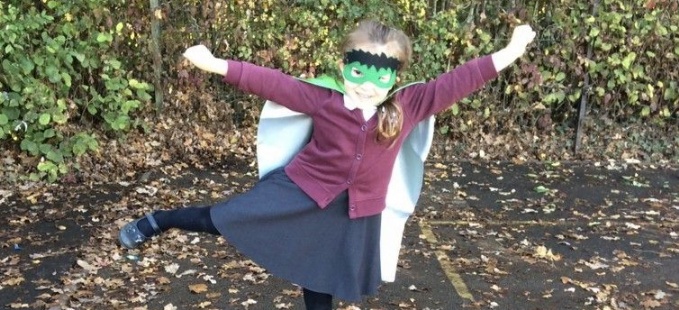 The Bears class filled with superheroes for our last week before the half-term holiday. We listened to the Supertato story written by Sue Hendra and Paul Linnet and with perfect timing the adventures of Supertato came to CBeebies.
We dressed as superheroes and used our super senses and superpowers inside and outside the classroom. In role-play, we did superhero laundry - to wash, dry and iron our superhero capes. Superheroes must always look their best!
We made superhero lolly stick characters, and wore our capes to write sentences as super me to describe our superpower. Lots of us can fly, some can save the day, Hector can be strong and Esther can save people and jump to the moon.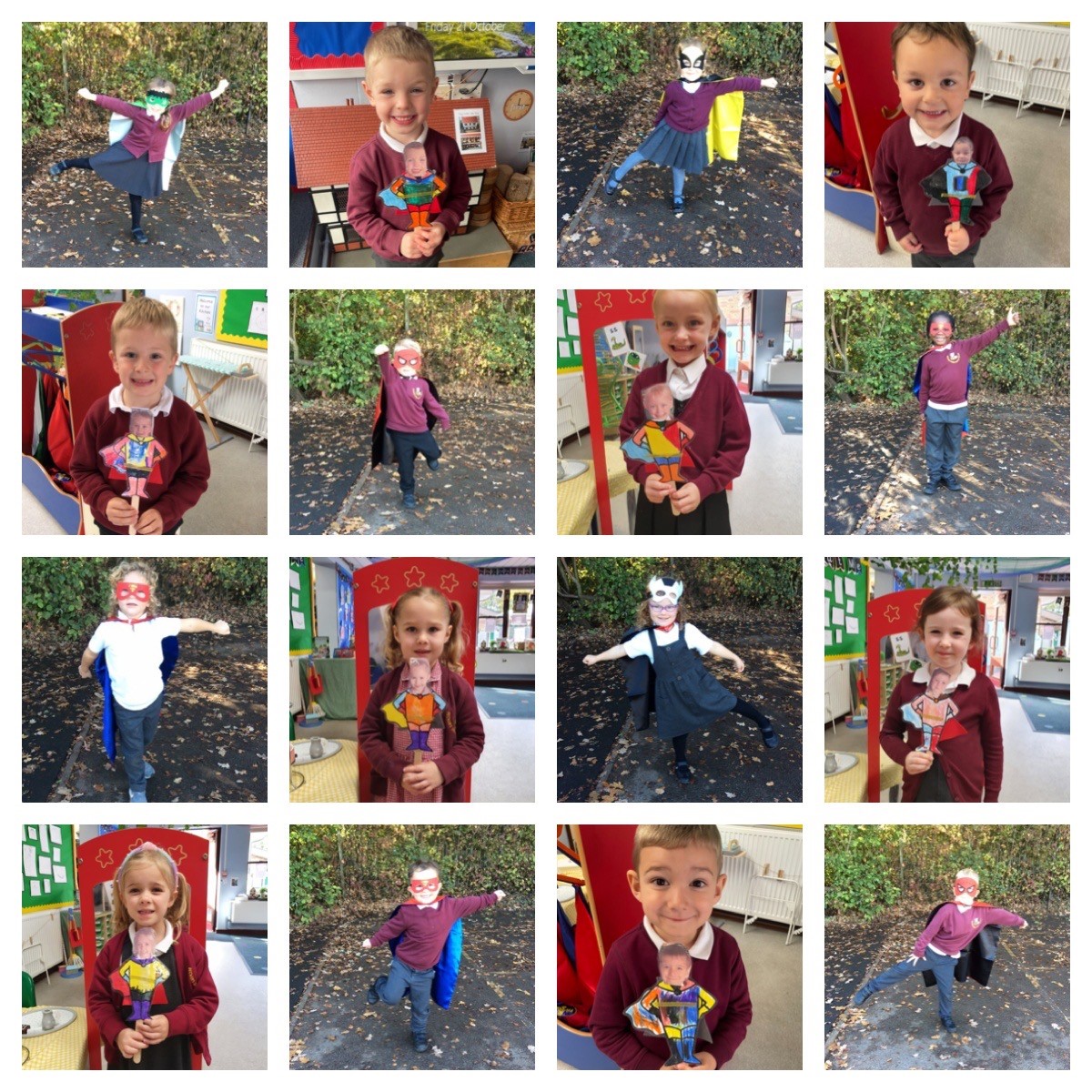 We made our own Supertato with playdough and created Super veg with collage materials. We used speech bubbles to represent the speech or thoughts of our Super veg characters. Supertato and the Superhero Bears will work together to defeat Evil Pea!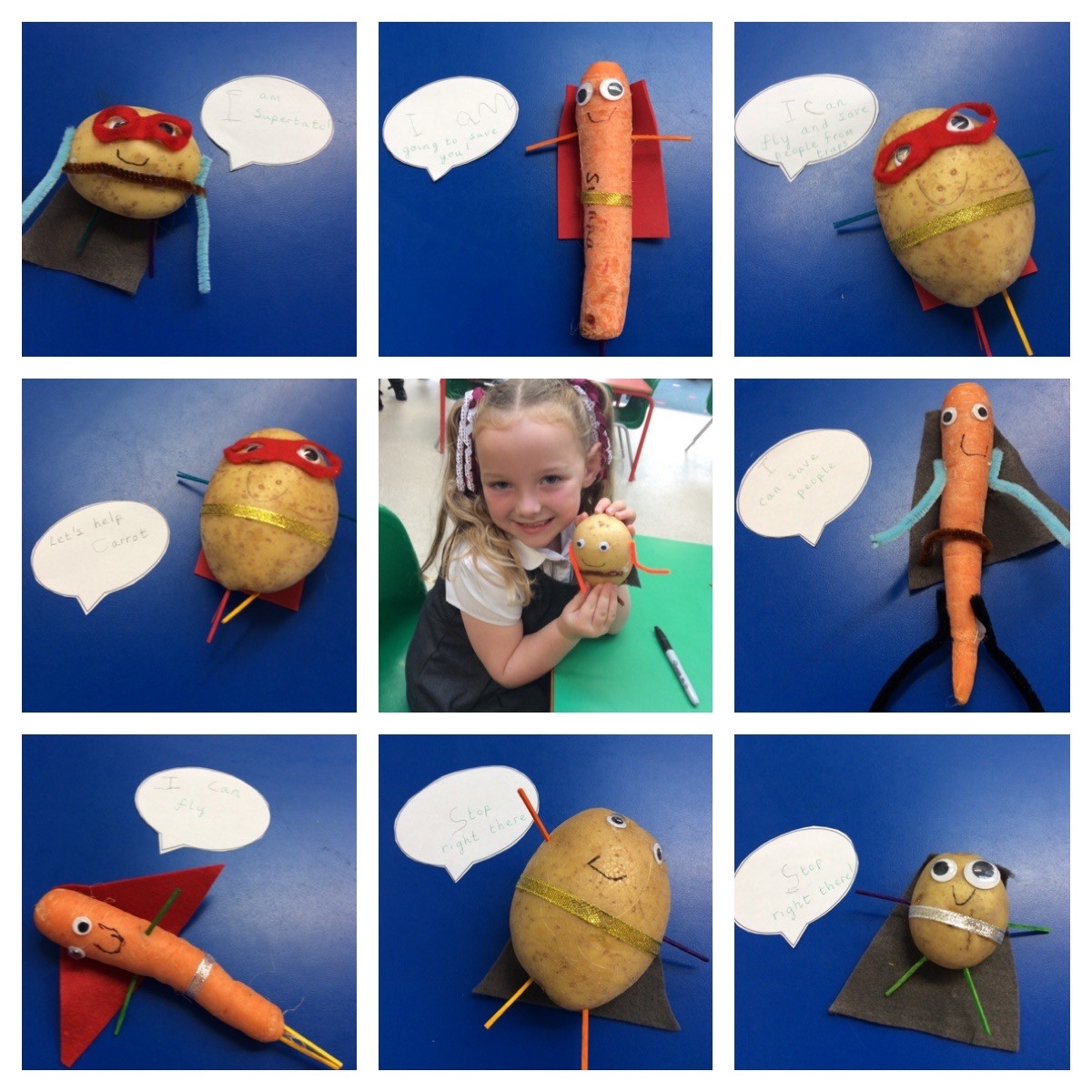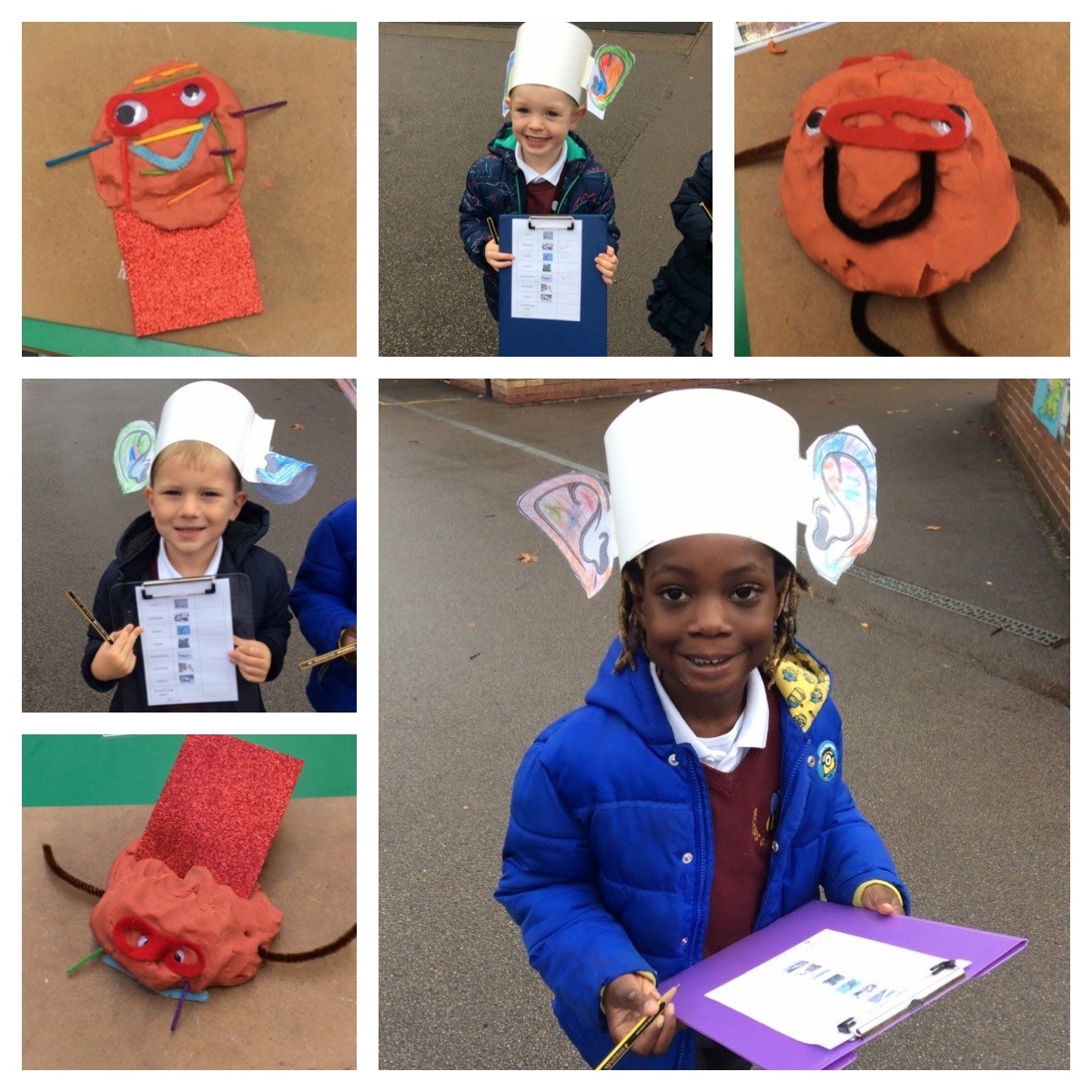 We used our super ears to listen for sounds on our sounds walk, and our super vision to spot the phase 2 sounds that Evil Pea had scattered around our classroom.
In phonics, we finished the last sounds in phase 2. We made f in flour to reveal the fish, made l in lentils, used coffee beans inside ff outlines, built a word wall with ll and made a snake hiss with ss.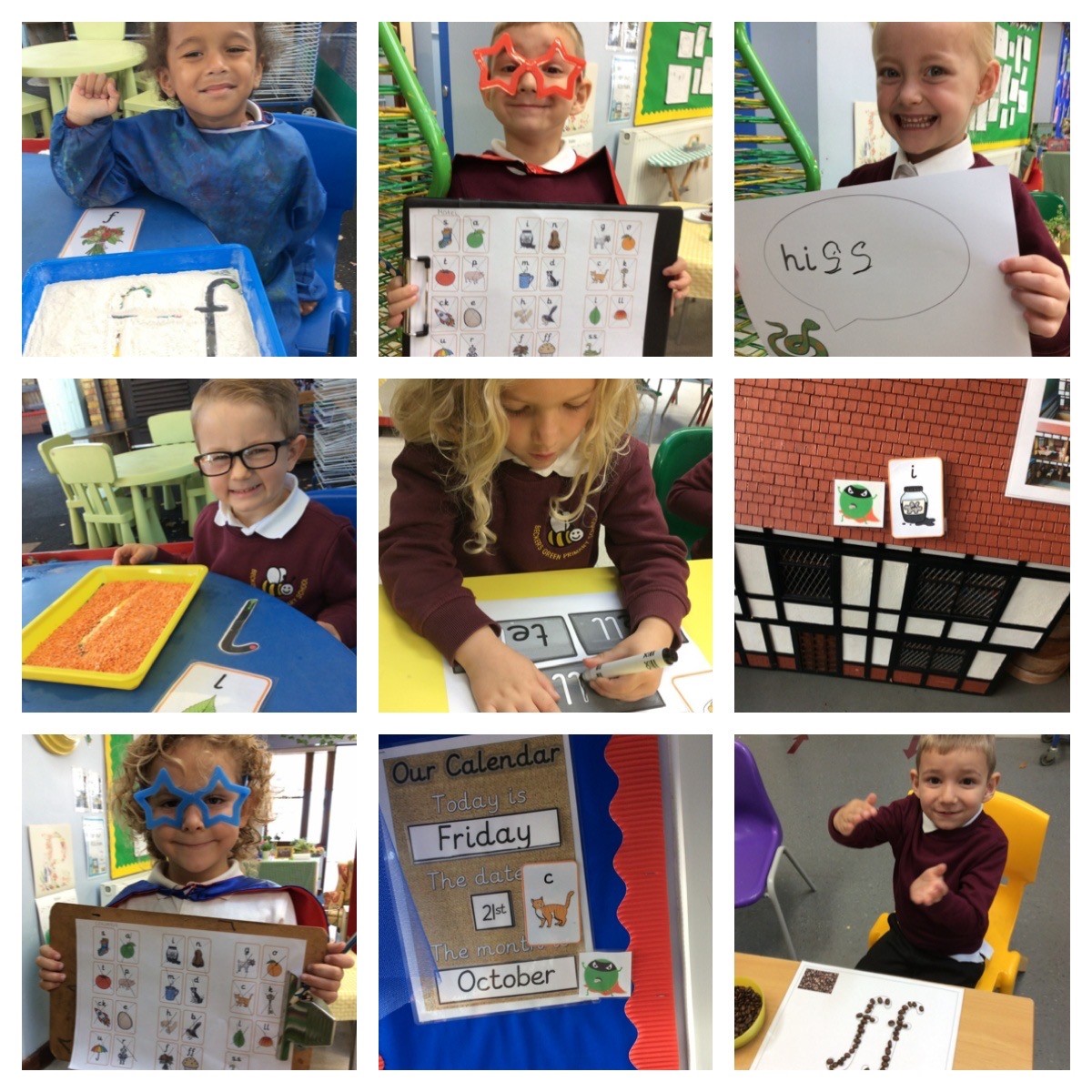 In maths, we used our superpowers in a number challenge to find the hidden numbers 1-20, and searched the classroom for 2D shapes in everyday objects. We created a superhero city skyline by matching the Numicon pieces to the silhouettes, then found the number card to represent it.
We compared quantities and were encouraged to look carefully and use the language of comparison to describe sets of objects. We used stem sentences with 'more than' and 'fewer than' to describe how many there were in each set.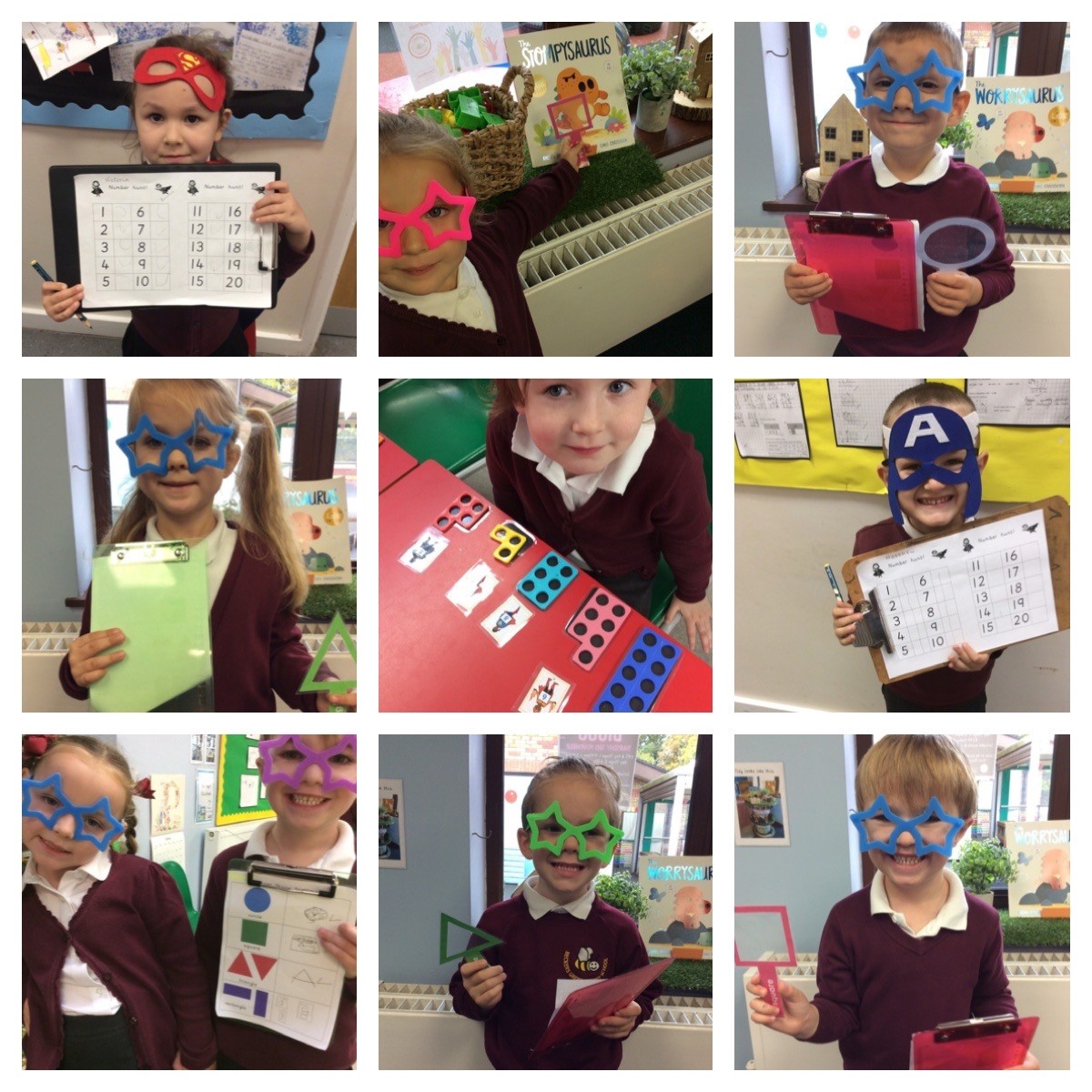 Our work as superheroes is done, and we can hang up our capes and enjoy the half-term holiday. When we return on Monday the 31st October, we burst into Let's Celebrate with fireworks and Hovis the Hedgehog.