Let's Celebrate - Birthdays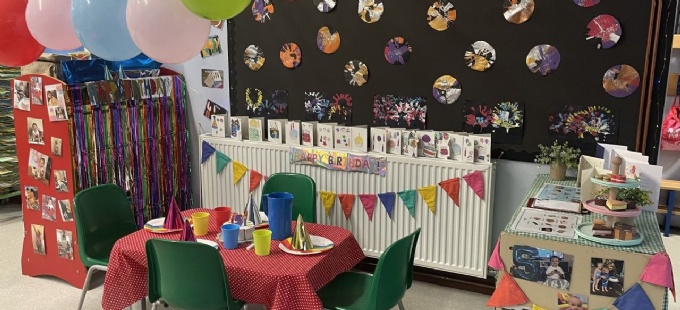 This week we celebrated birthdays inspired by Kipper's Birthday by Mick Inkpen. On small world we retold the story of Kipper's birthday and in our role-play we celebrated with a birthday tea party.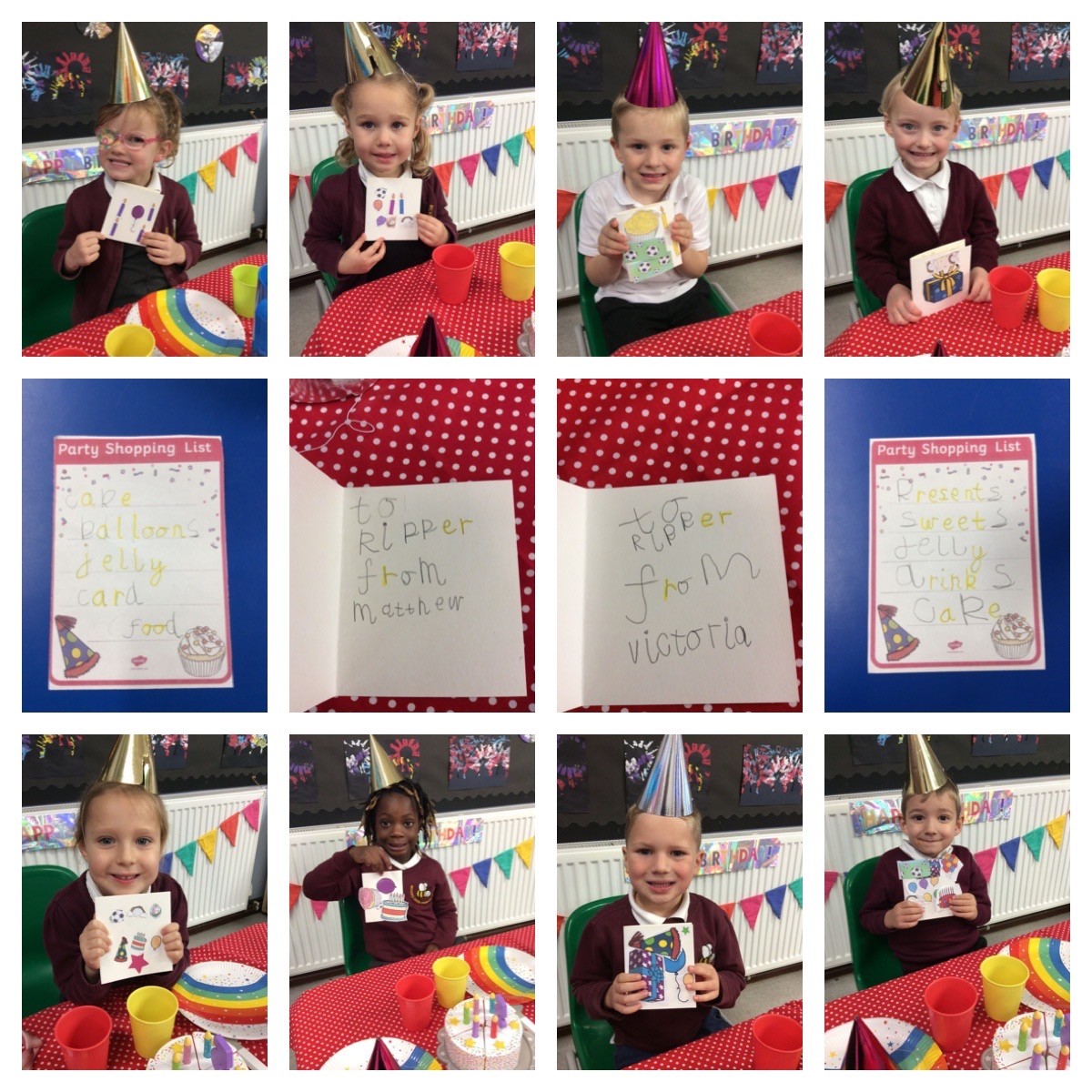 There were lots of opportunities for us to play and work together. We were party planners inflating balloons, creating and writing cards and party shopping lists, making cakes and wrapping presents. We printed repeating patterns on party hats and designed, drew and coloured birthday bunting.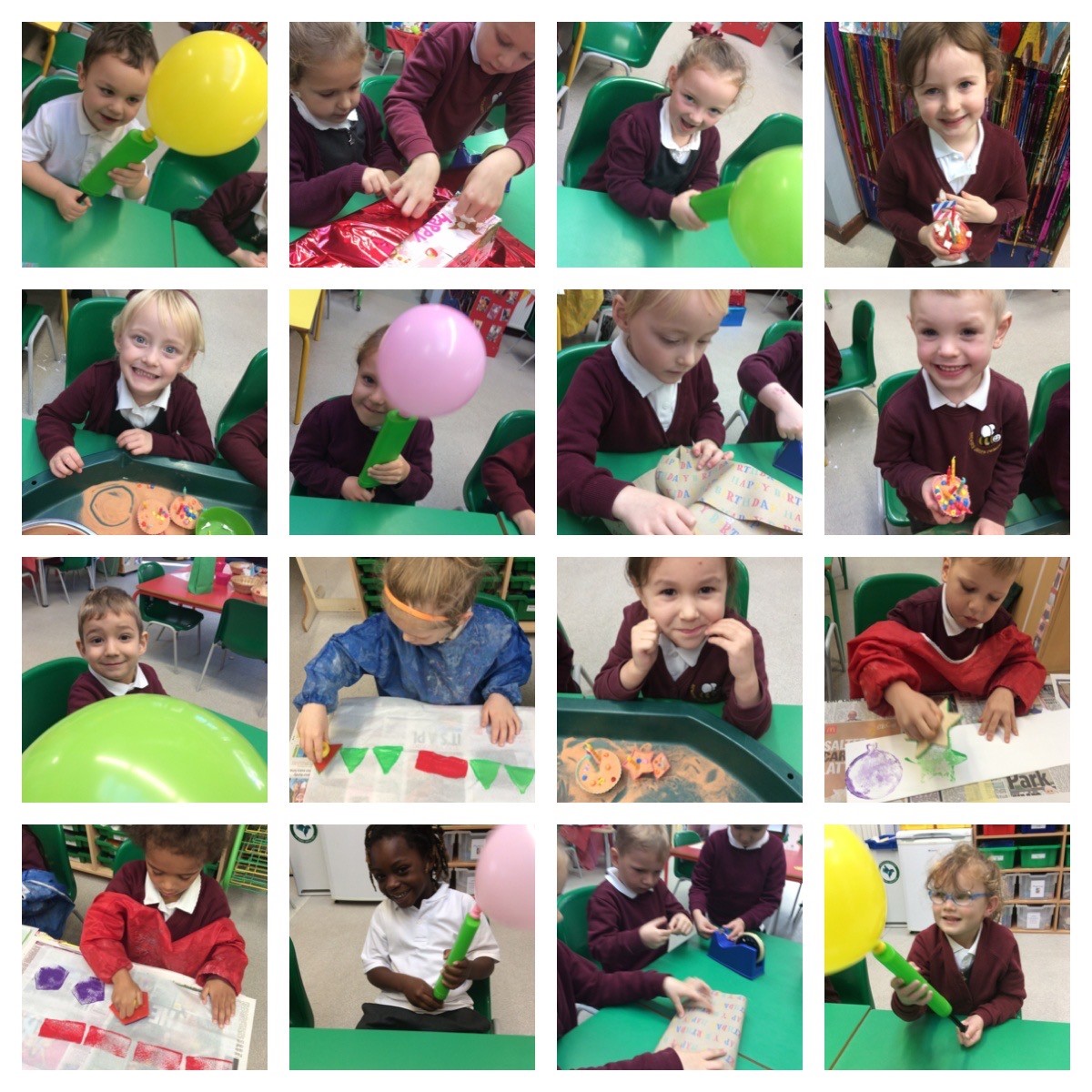 We used iPads to take party photo booth style photos of our friends.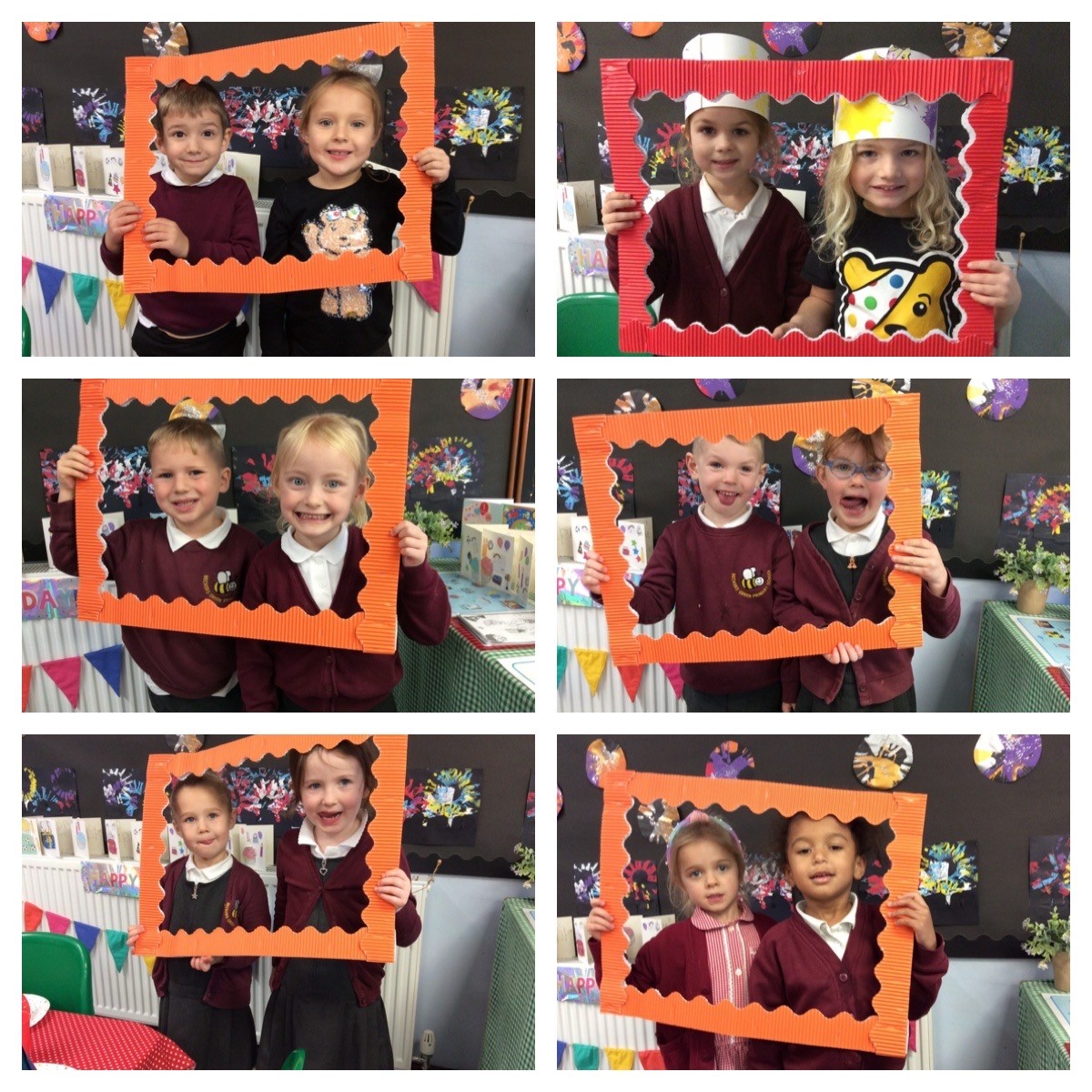 In maths, our main focus was comparison. Our birthday theme rolled onto the maths table as we counted and filled birthday gift bags, and compared with a friend who had more/fewer or an equal amount of items in our bags. We arranged a toy's tea party with plates, cups, and food items, making sure that everyone had the right number of things. We compared the weights of the wrapped presents using the balance scales.
We made repeating patterns with present bows and matched maths equipment to the numbered birthday cards.
On Thursday afternoon, the rain stopped just in time for us to venture into the copse for an afternoon of outdoor learning fun. We wrapped up warm and watertight in our layers, waterproof trousers and jackets and off we went to make celebration cakes in the mud kitchen.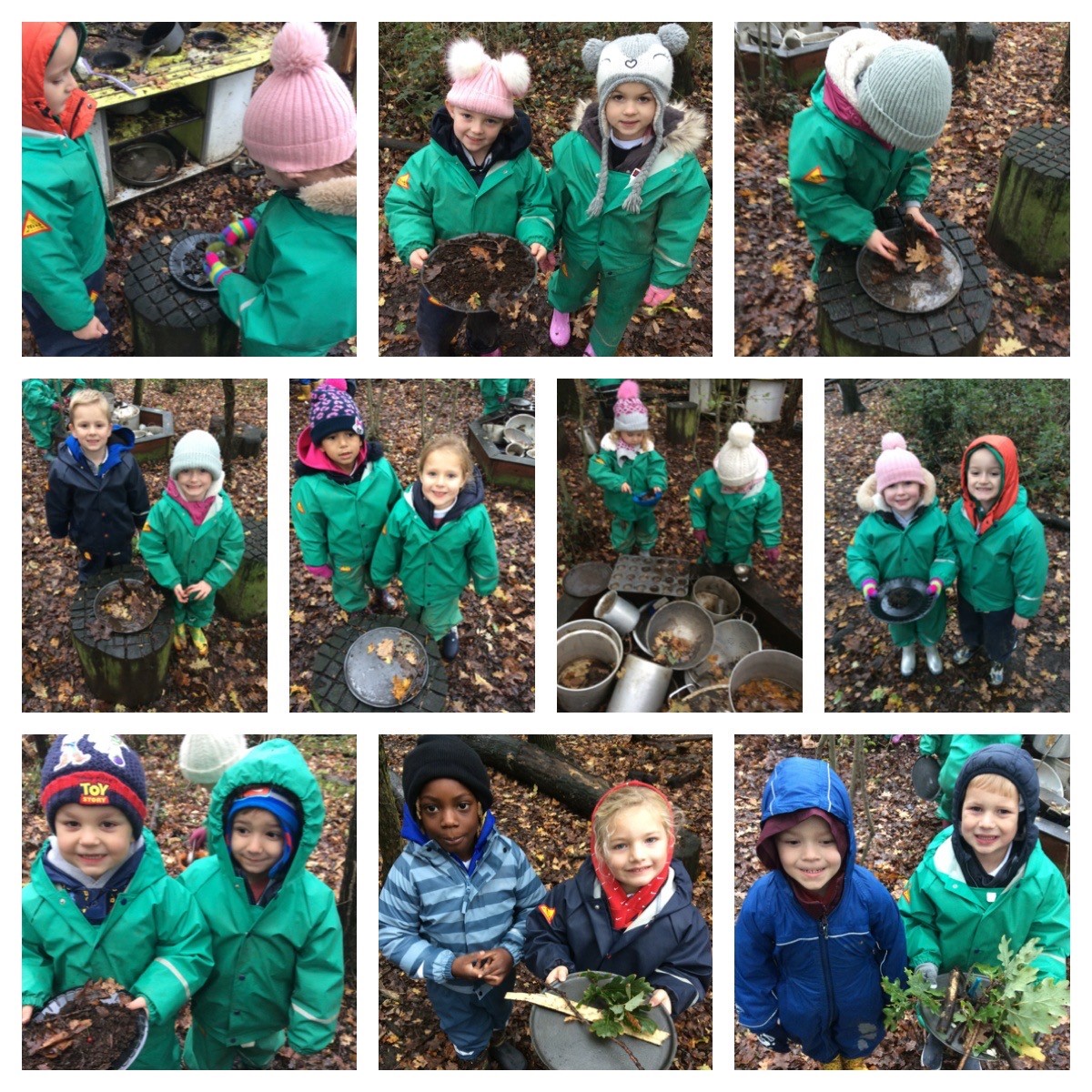 Next week we celebrate at a wedding.