Let's Celebrate - Christmas
The Bears celebrated Christmas with the help of The Jolly Christmas Postman, written by Janet and Allan Ahlberg. In role-play, we were busy in our Christmas post office writing and posting cards, and sorting letters and parcels.
The Jolly Christmas Postman sent a letter to the Bears asking us to post our letters to Santa. He was worried that the snowy weather and postal strikes would cause delays. We set to work making Christmas wish lists and writing and posting our letters. A very friendly postman kindly collected our letters, and a few days later, we received a lovely reply from Santa.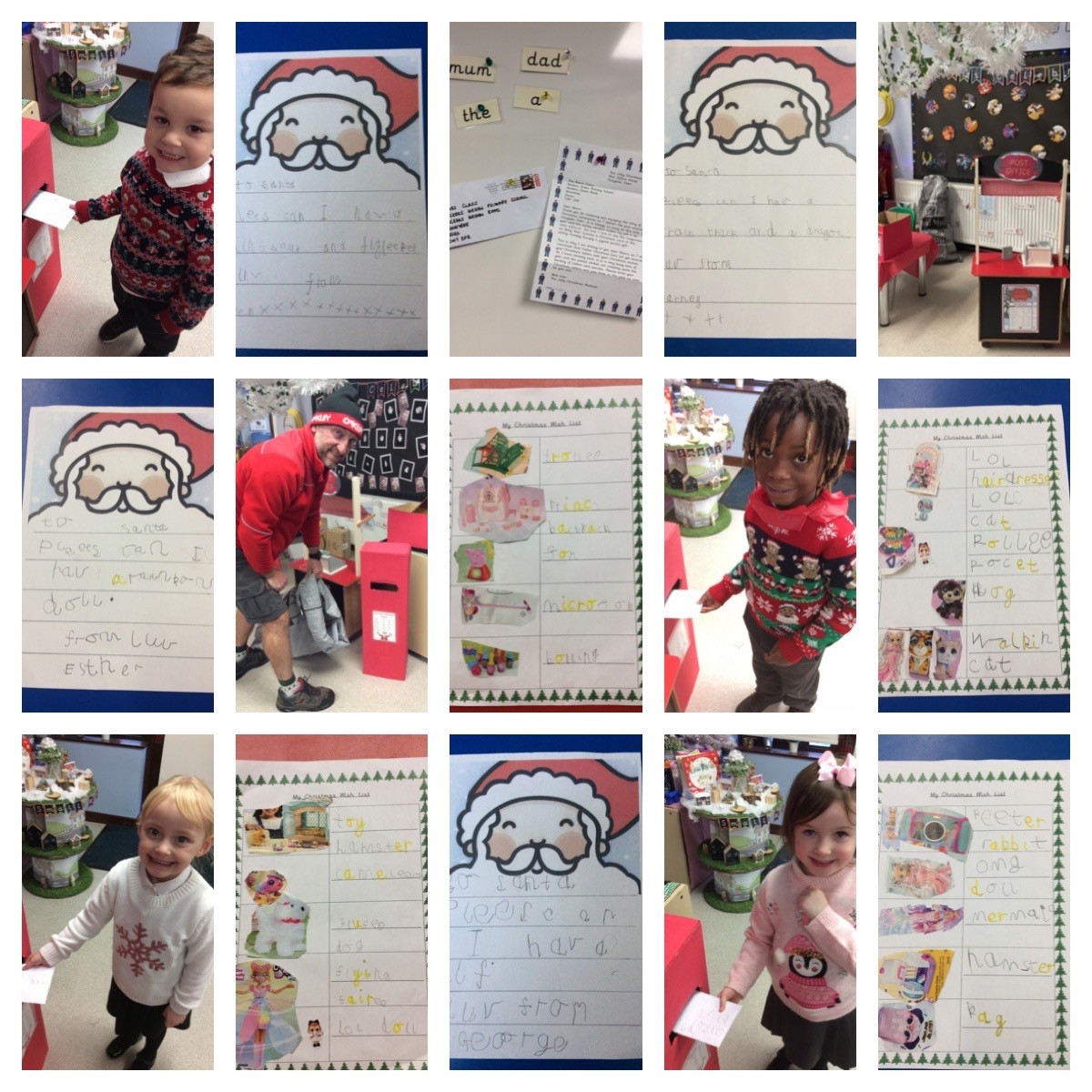 On the creative table, we drew Christmas portraits to design and make Christmas stamps to display on our Let's Celebrate board.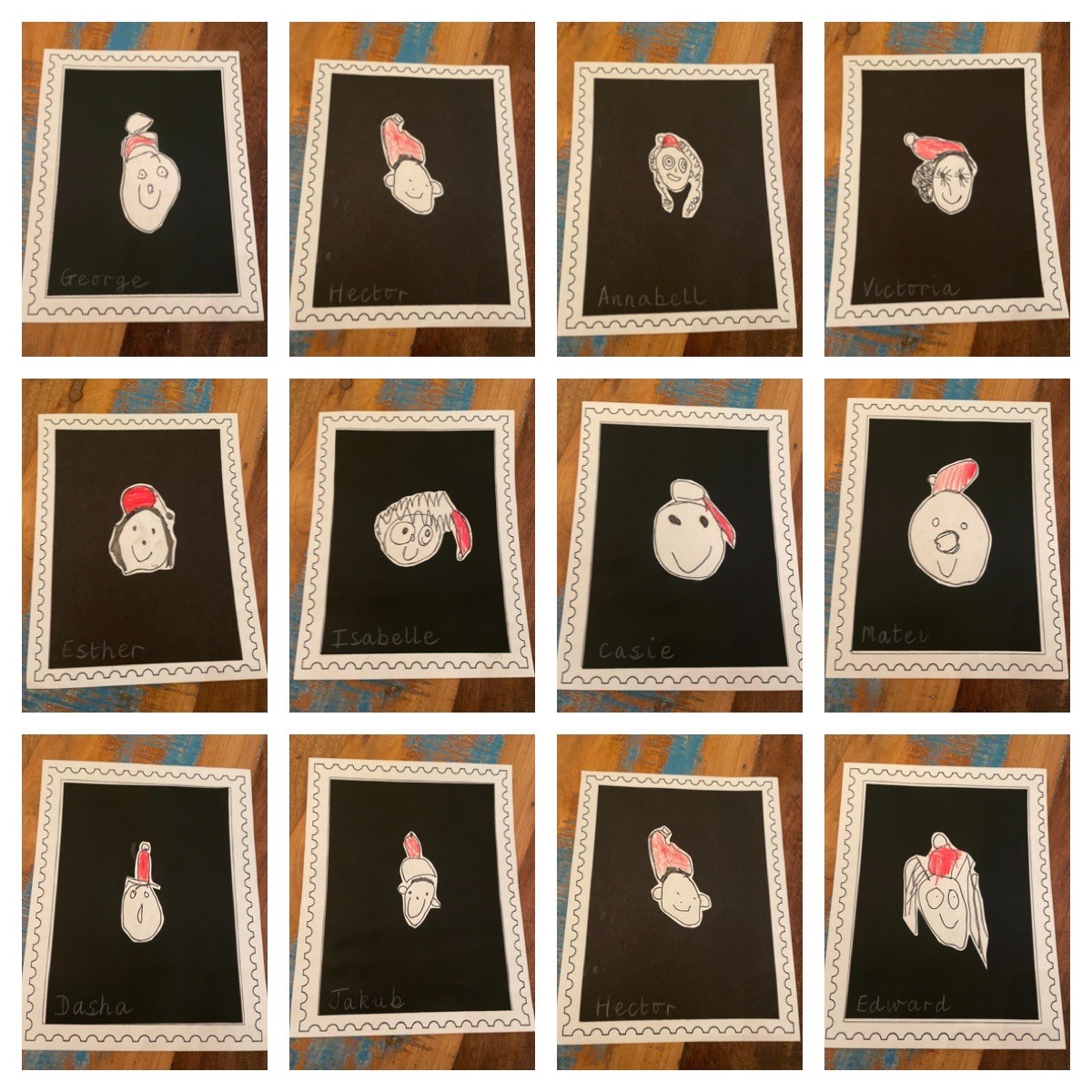 We collaged coloured tissue paper to make Christmas jars, and wrapped them in the tissue paper we had printed. We manipulated pipe cleaners into snowflake shapes, adding beads, snow and ribbons to finish our decorations. For our Christmas dinner, we wore reindeer hats we created with handprint antlers.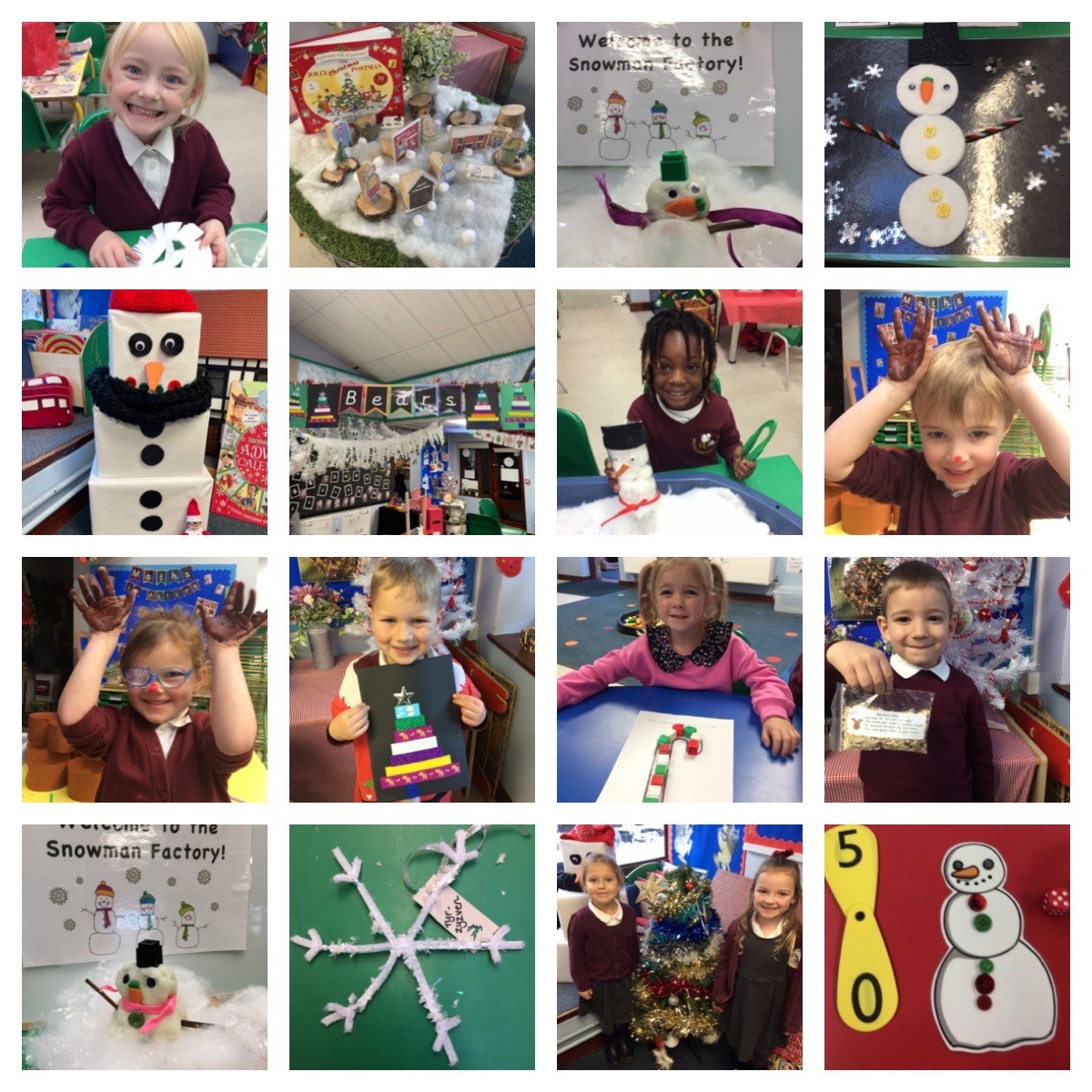 On the practical table, we crafted snowflakes to display in the classroom windows, and became a snowman factory with playdough, flat transient art materials, part-whole snowmen, cotton wool balls and a large construction snowman.
We loved working with our friends to decorate the Christmas tree and individually, we built a Christmas tree picture by comparing different length strips of paper and sticking them down from the longest to the shortest.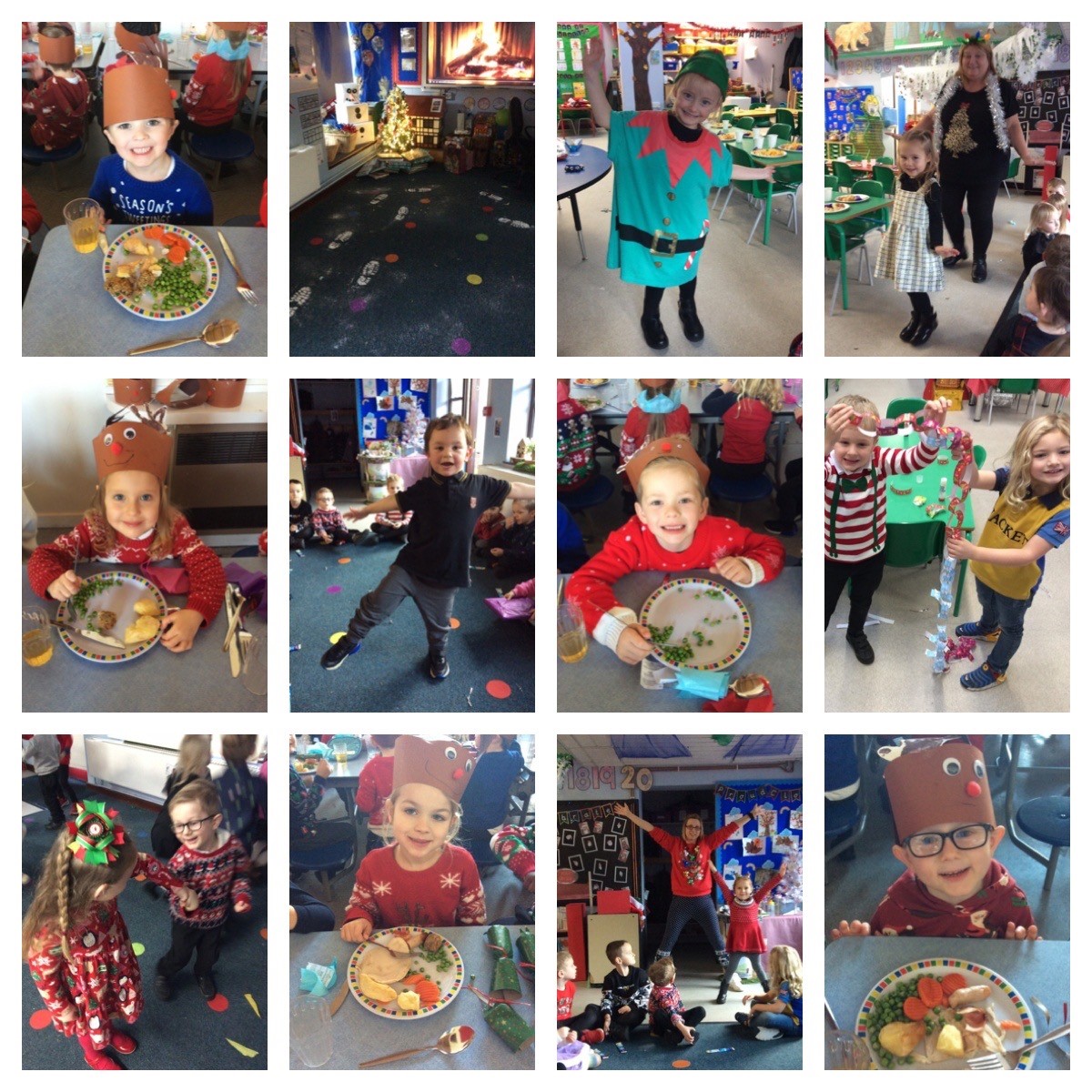 We danced and played traditional games at our Christmas party, and we even had a special visitor to our classroom. As we listened to The Polar Express story, we heard sleigh bells, so we quickly ran outside to investigate. We could hear the bells, but we did not see Santa, when we returned to the classroom, we were met by snowy footprints and a pile of presents. We must have been on the good list!
We were very happy to share our nativity performance with you all. The Bears worked hard practising the songs, actions, learning lines and performing. Thank you for your support with the costumes and for so many families coming to see us. We were super proud of them all. What a fantastic job they did!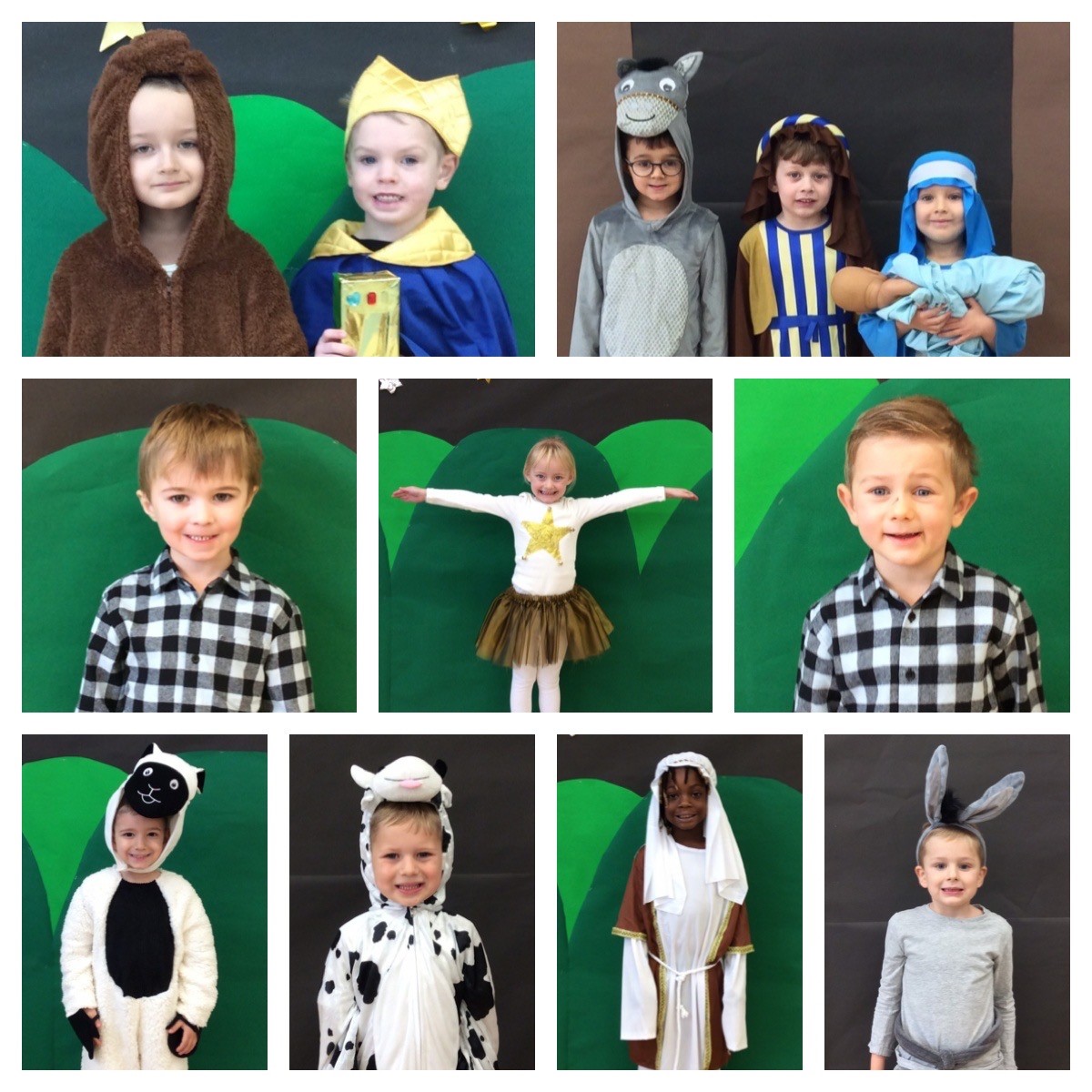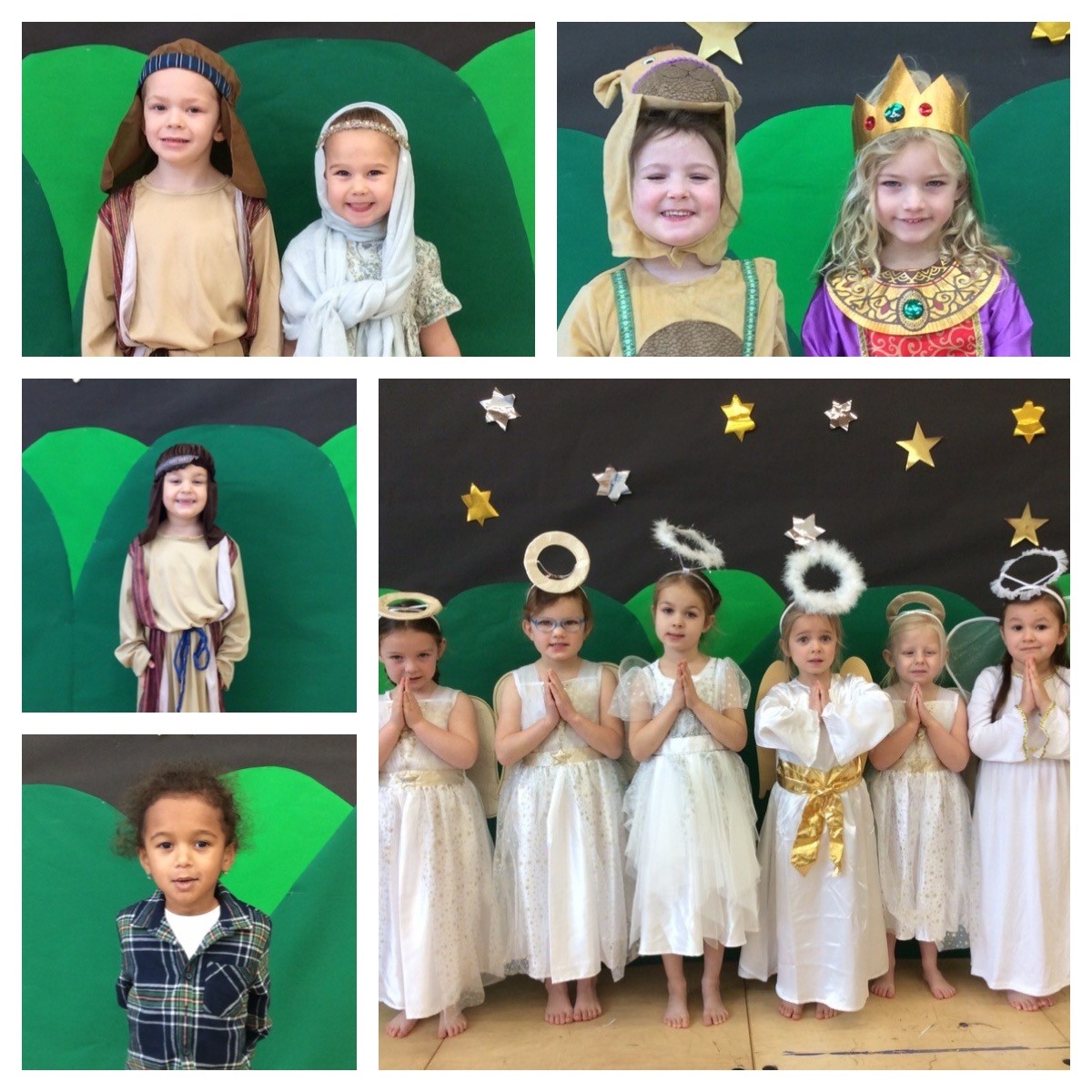 The Bears have enjoyed their outdoor learning in our copse - exploring and playing, making pine cone reindeers, ice art, building fires, and drinking hot chocolate with biscuits. When the snow came and our ice art froze, we played outside building large snow balls and investigating freezing and melting.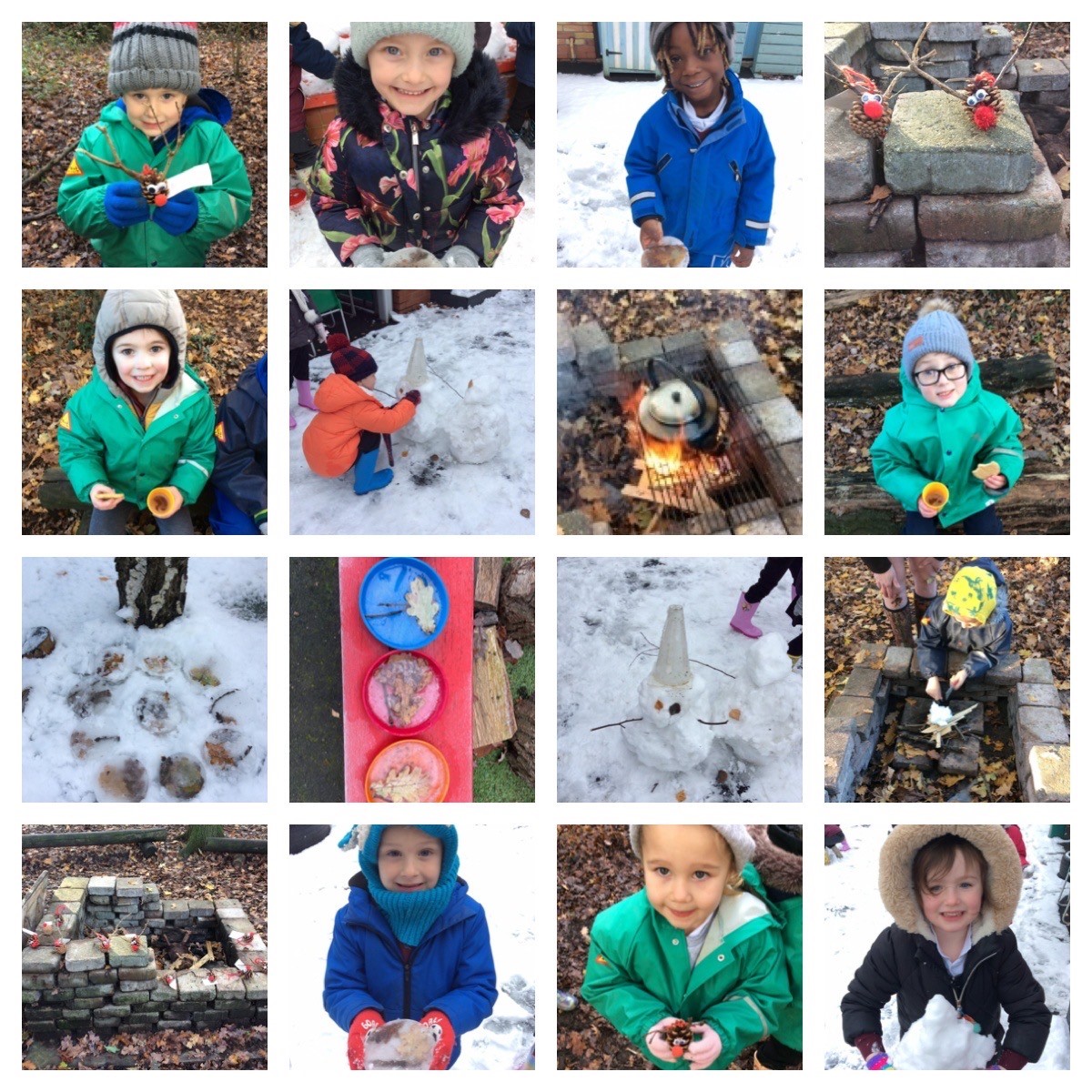 We hope you all have a wonderful Christmas, and look forward to seeing you all again in the new year. We return to school on Thursday the 5th January 2023.