World Book Day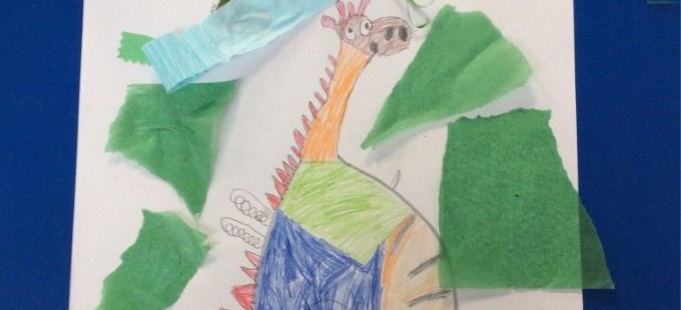 On Monday, we received a visit from author and illustrator Emma Lazell. We started the day with an assembly. Emma shared her love for books, her journey to become an author and illustrator and the stories she has created. Later in the classroom, we watched, listened and drew along as Emma showed us how she created the dragon from her story - Georgie Grows a Dragon. Then, we used collage to bring our dragons to life.
Finally, we thought of ideas to innovate the story with things we would grow in our pots - a monkey, an elephant, a dinosaur, a robin, a cheetah and more great ideas. We put our elephant idea into Emma's story and it sounded great. We were very proud of the Bears and their super behaviour, and fabulous listening skills. Well done Bears!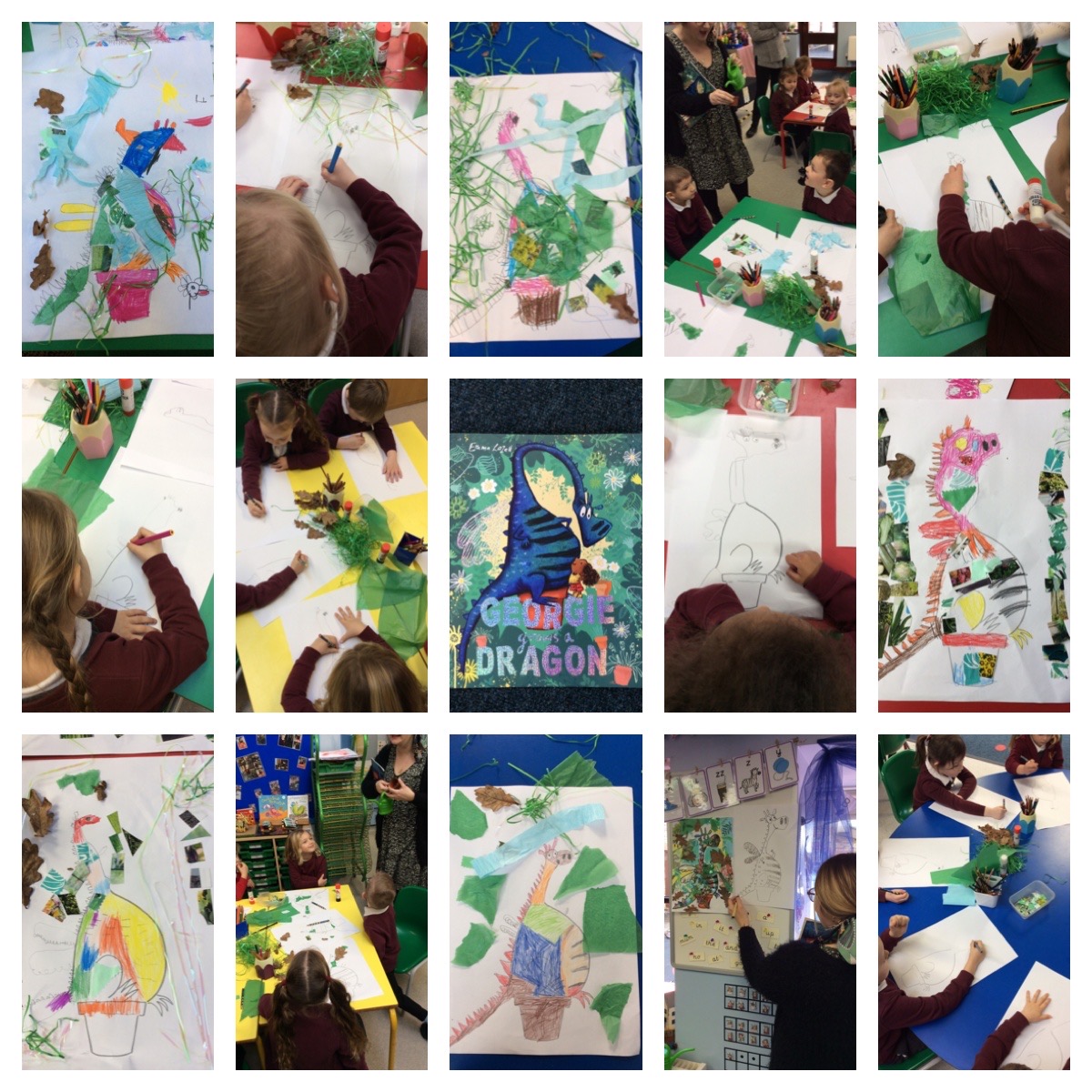 Thursday was World Book Day. A day to celebrate the beauty of books and the enjoyment of reading. Reading stories to the Bears is one of my most favourite things to do. They listen beautifully, and will often join in with the familiar parts of the story.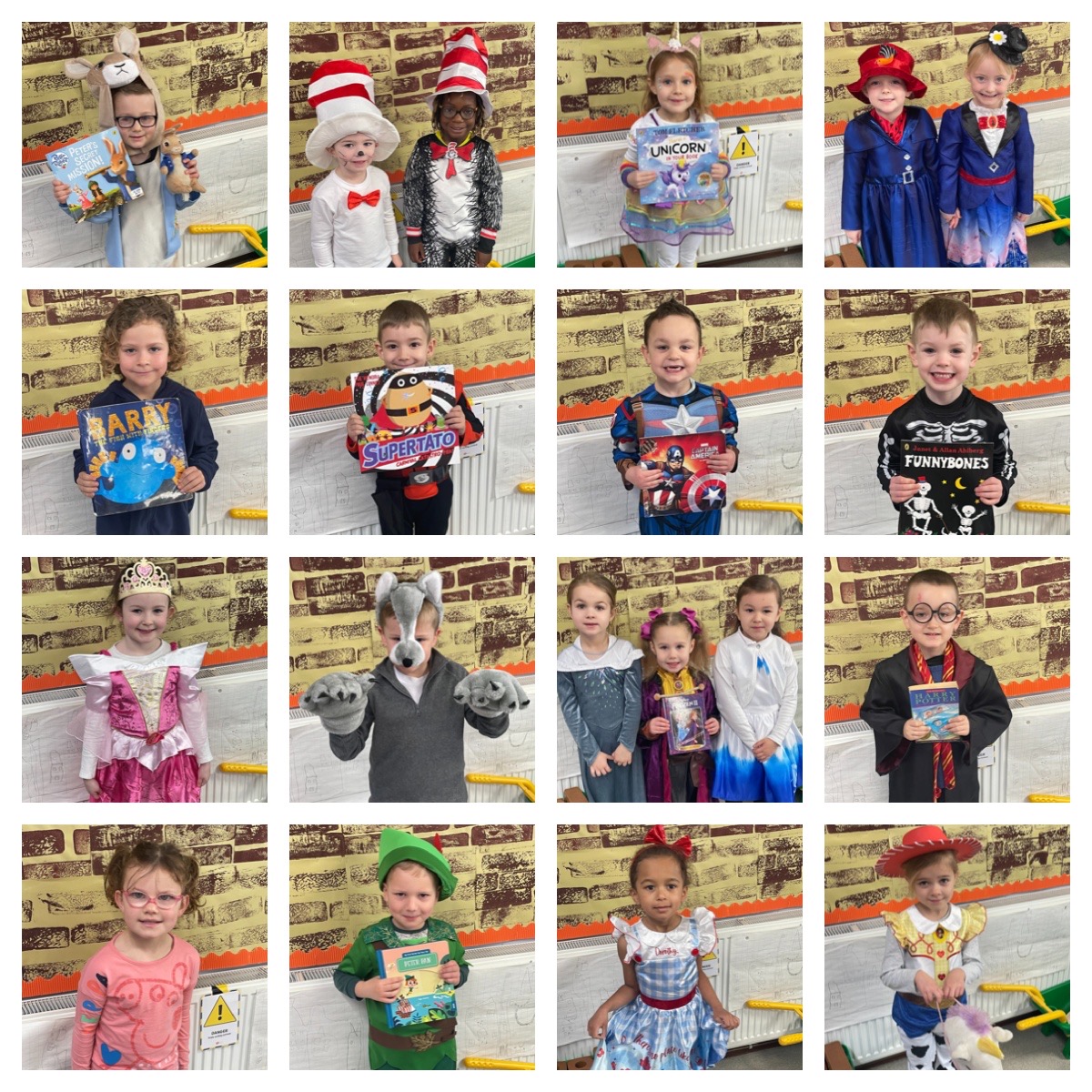 To celebrate World Book Day, we came to school dressed as our favourite character from a book. We shared our books with our friends and wrote about the character we were dressed as. In the afternoon, the teachers swapped classes to share a story - Miss Edwards from the Flamingos read to us.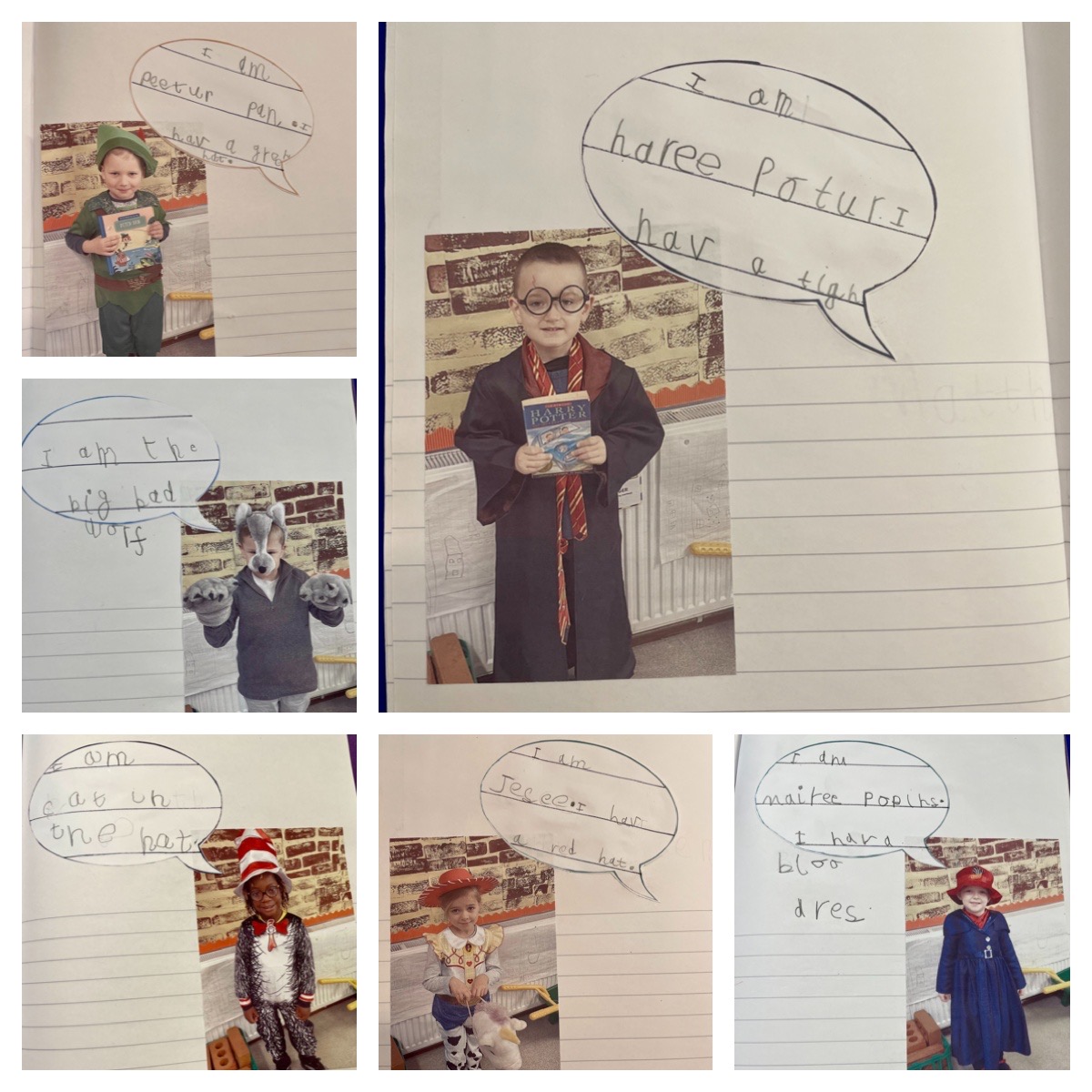 Thank you for your support with our World Book Day costumes.