Celebrating the King's Coronation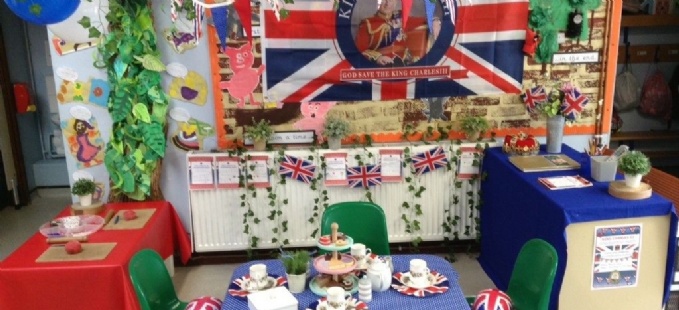 It is the King's coronation day and while the King is feeling rather nervous, Colin the king's dog, grabs the crown and runs away. The Bears have enjoyed learning about our coronation history and traditions, our royal family and the London landmarks, through the coronation caper - The King's Runaway Crown.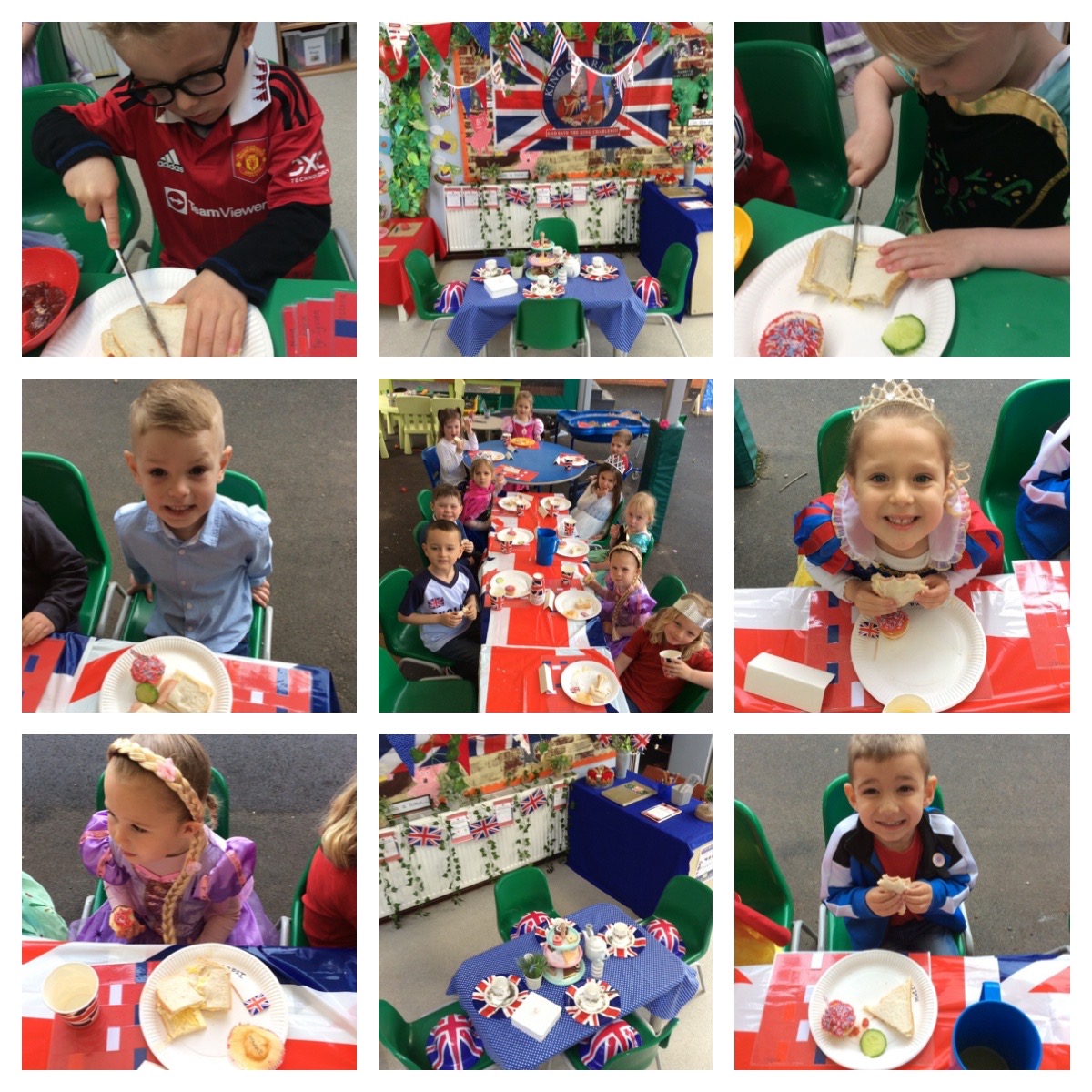 We celebrated the coronation of King Charles III, with a garden party role play, an outside street party, coronation singing and much flag waving. We were great party hosts writing invitations, weaving placemats, making sandwiches and decorating cakes. We even escaped the rain.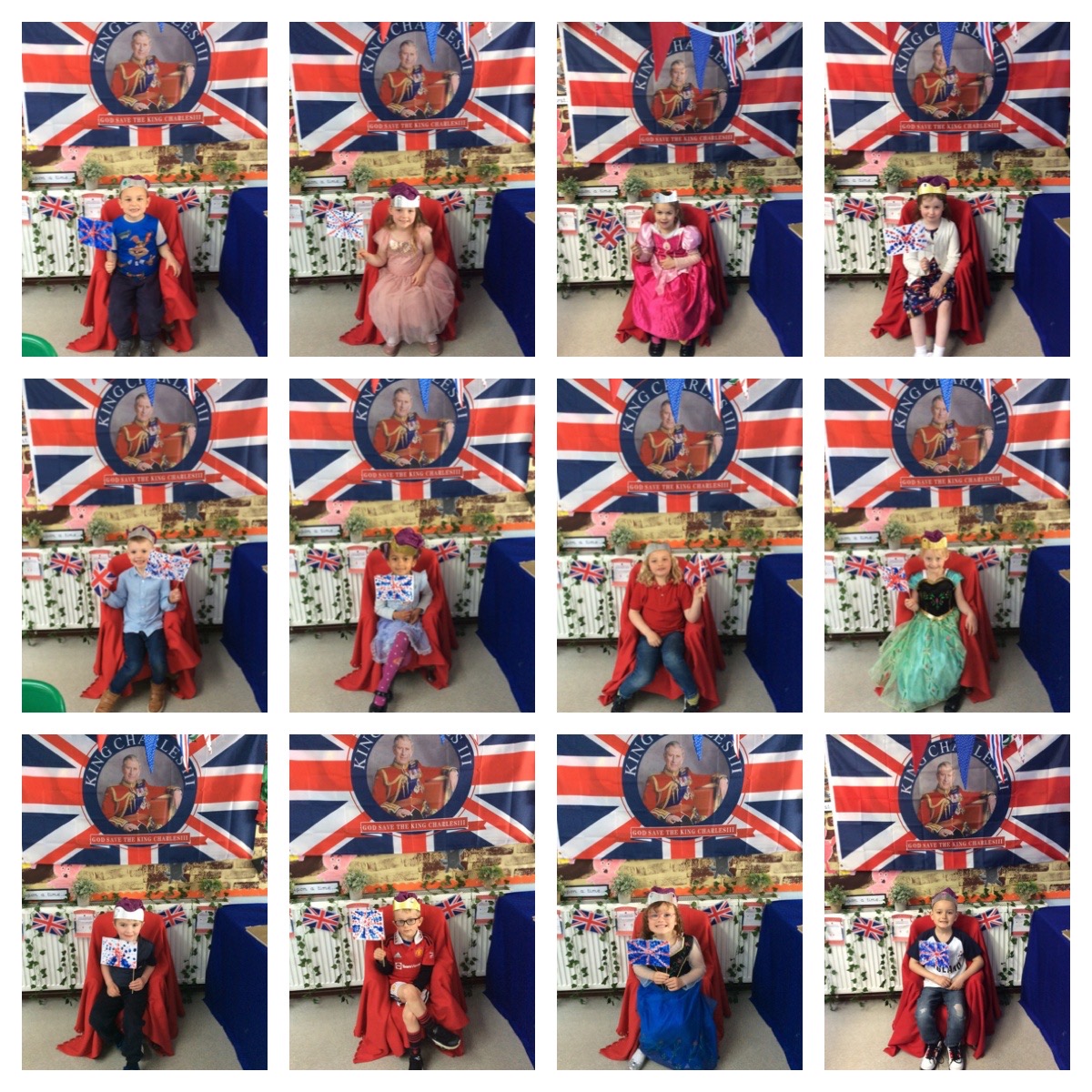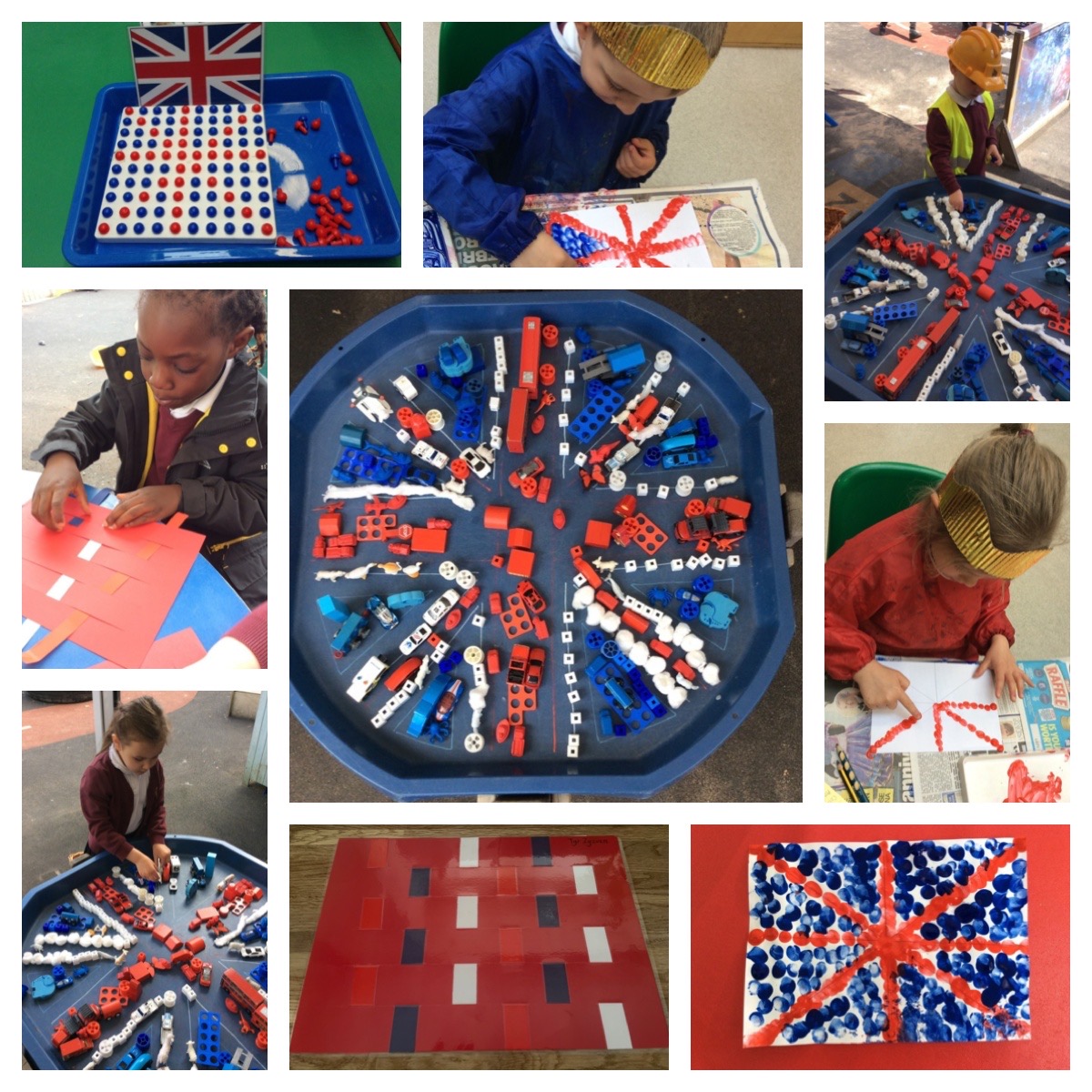 On the writing table, we sequenced pictures from The King's Runaway Crown to create a story map, and we wrote labels for each London landmark. We used our story maps to write sentences to report the problem on our Palace News front page. We recorded our celebrations by writing a coronation recount.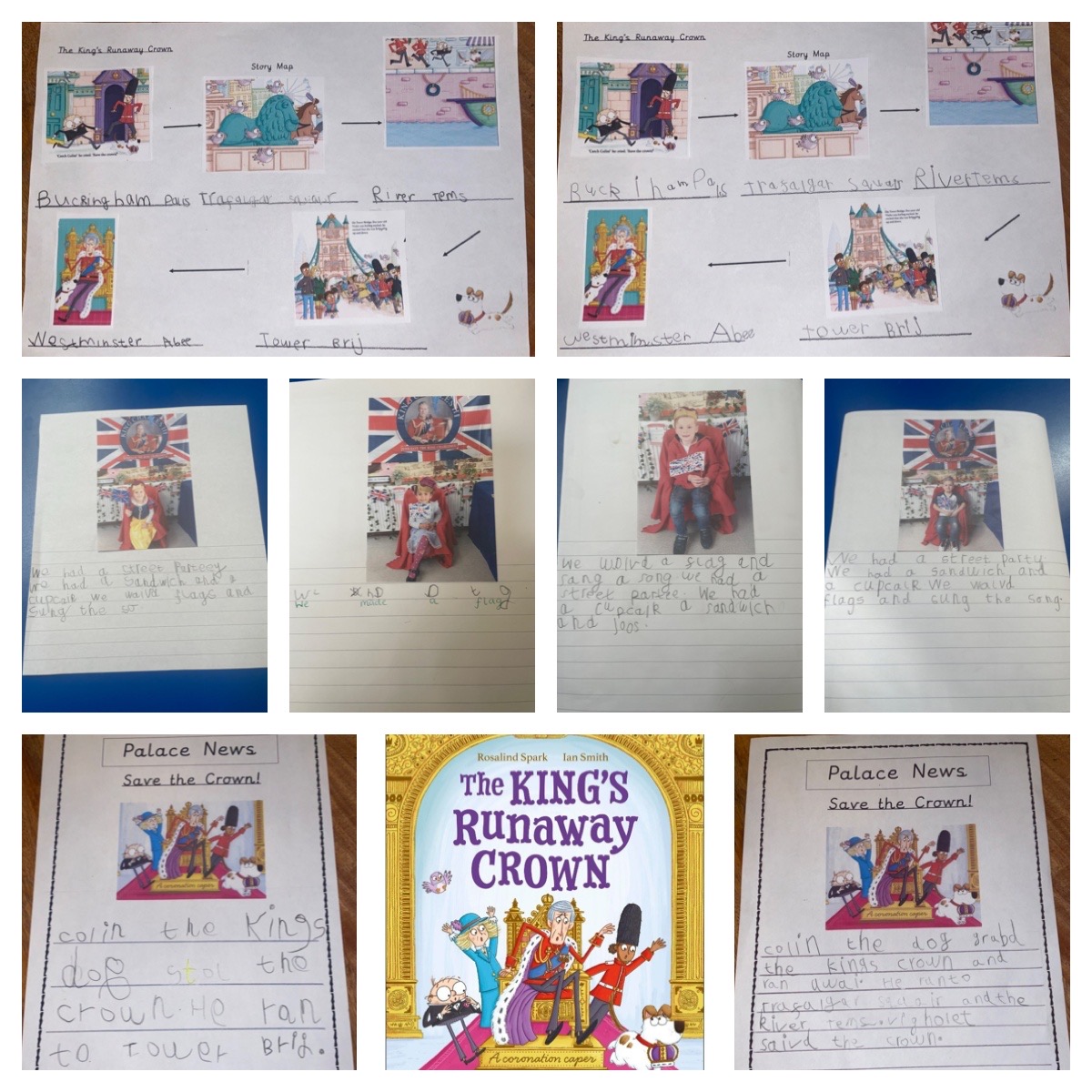 On our small world King Charles, Queen Camilla and other members of the royal family chased Colin the king's dog around the London landmarks, with shouts of 'Catch Colin! Save the crown!' The Bears have loved this story, especially the shouty bits!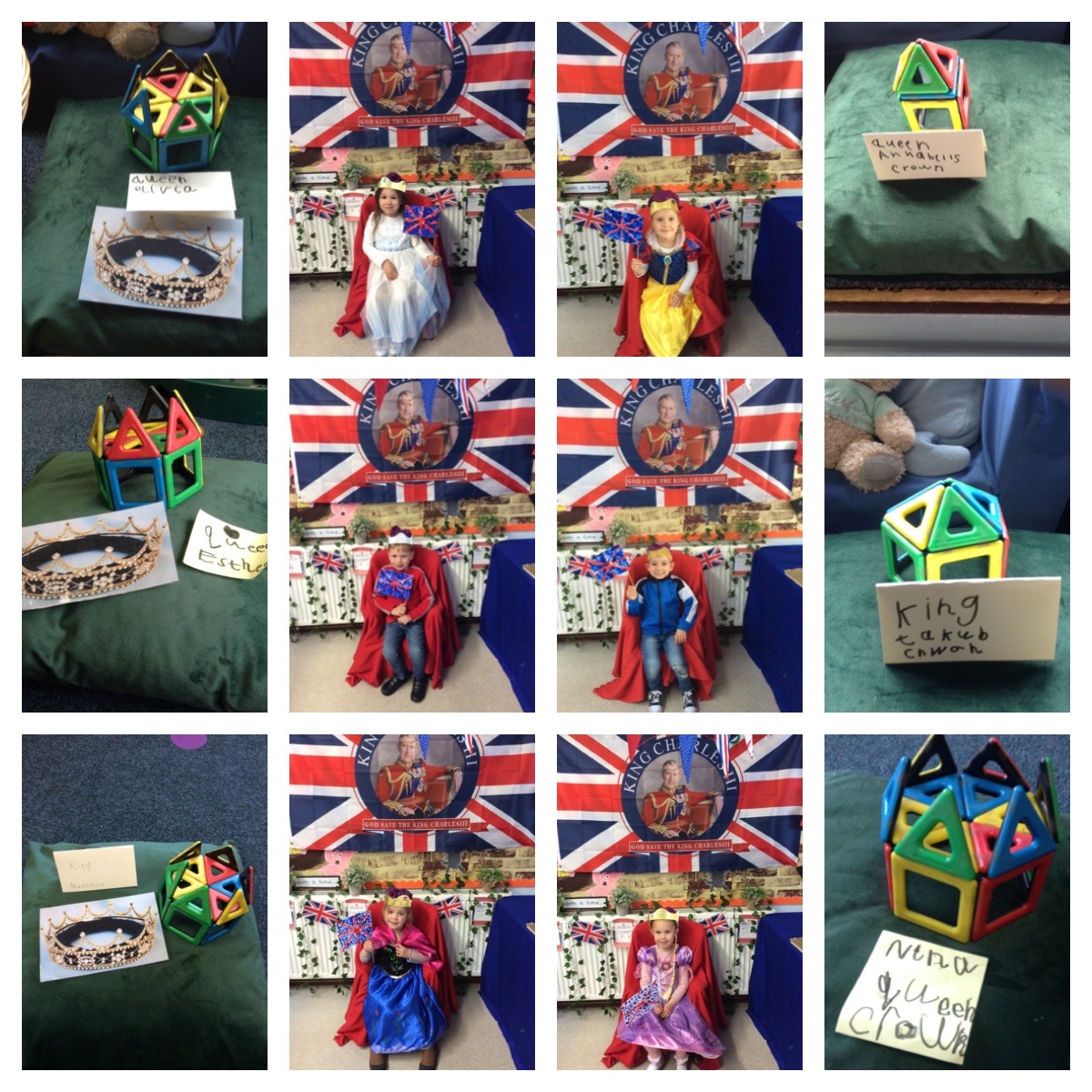 We used our construction materials and loose parts to create small and large scale models of the London landmarks. We even created crowns with magnetic polydron and placed them on a display cushion and added a label.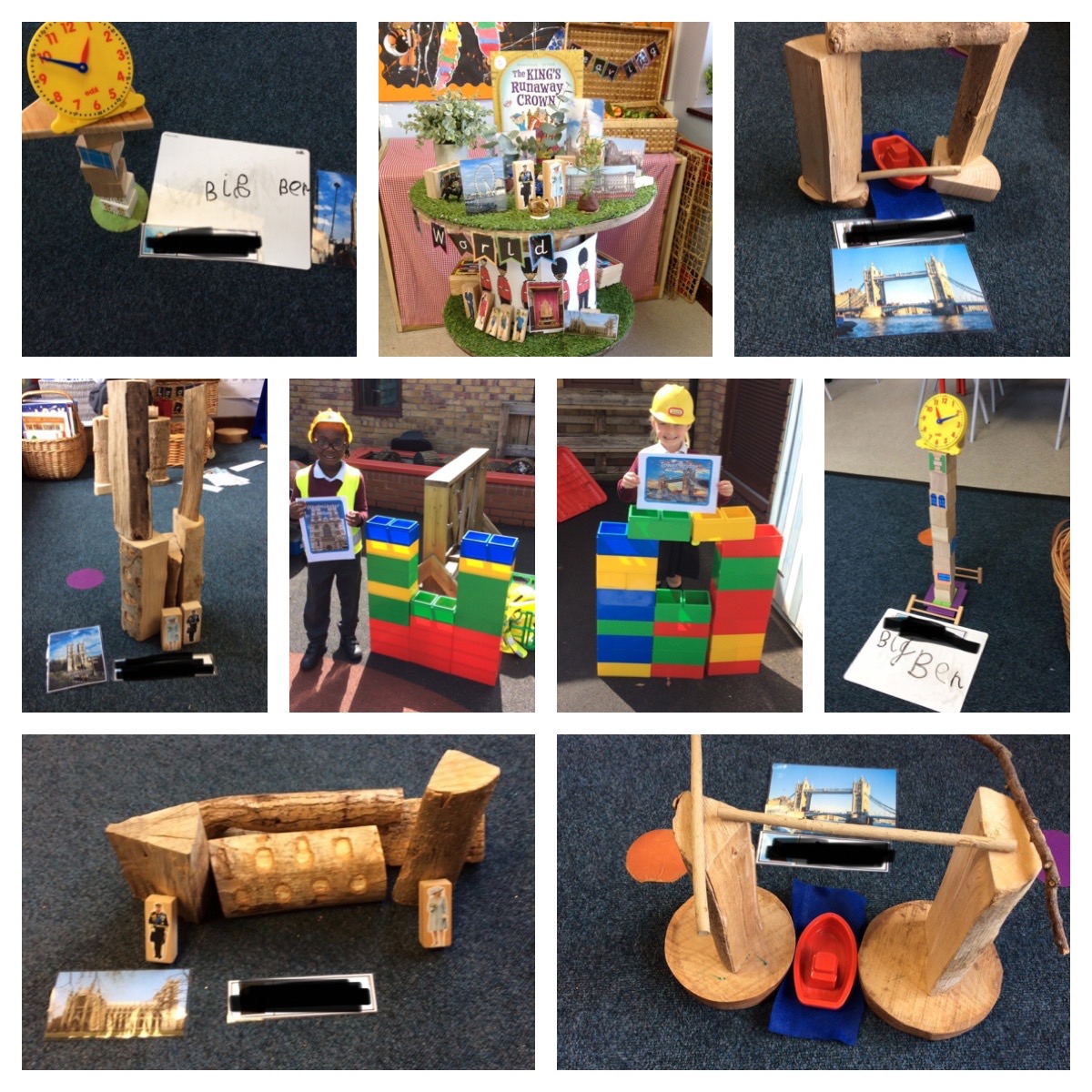 On our creative table we painted portraits of the king and drew half-and-half portraits before painting with watercolours. We created crowns to wear at our celebrations and finger painted flags for us to wave.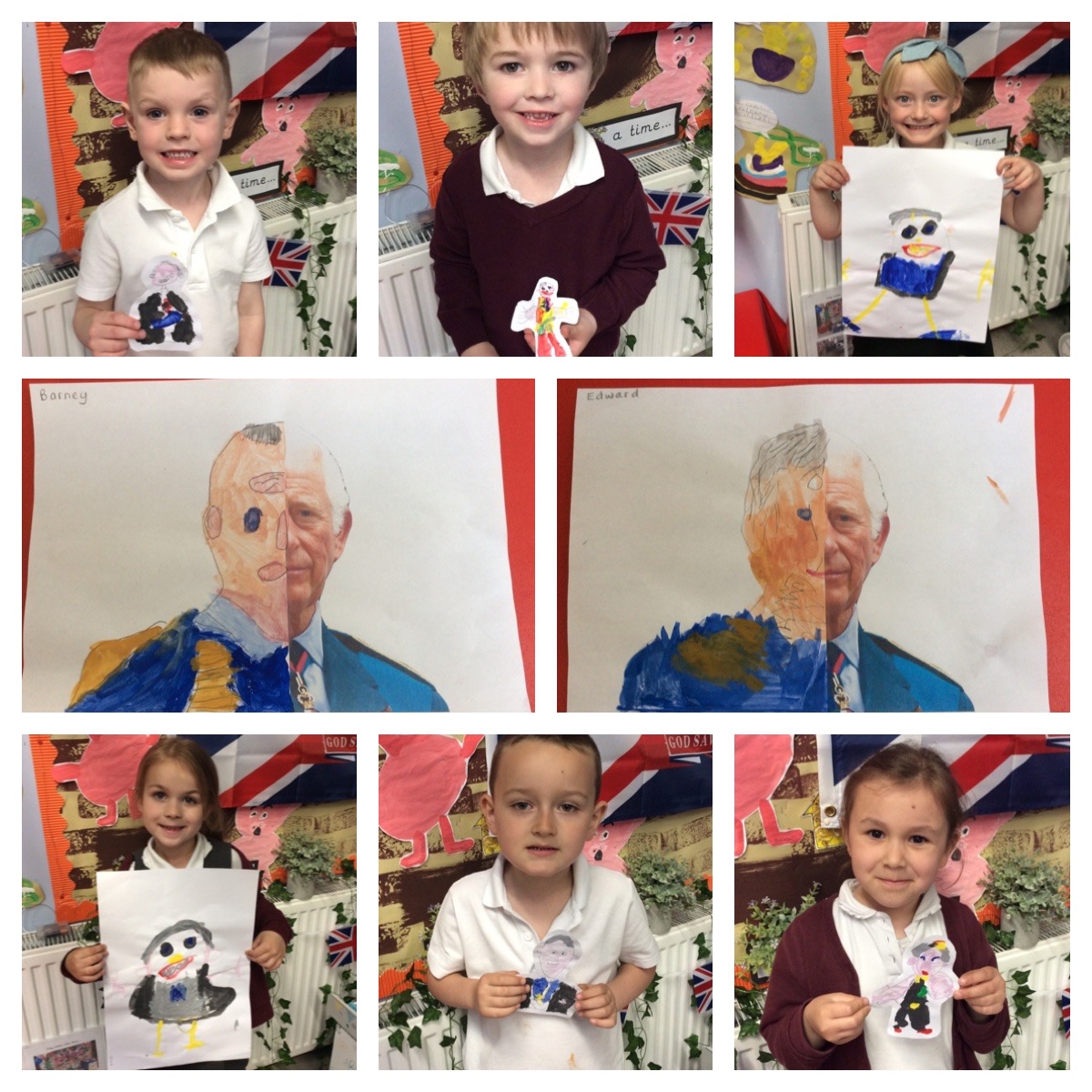 I must mention our mini-marathon record attempt - super enthusiasm, great energy, big smiles and 267 laps. We were awesome!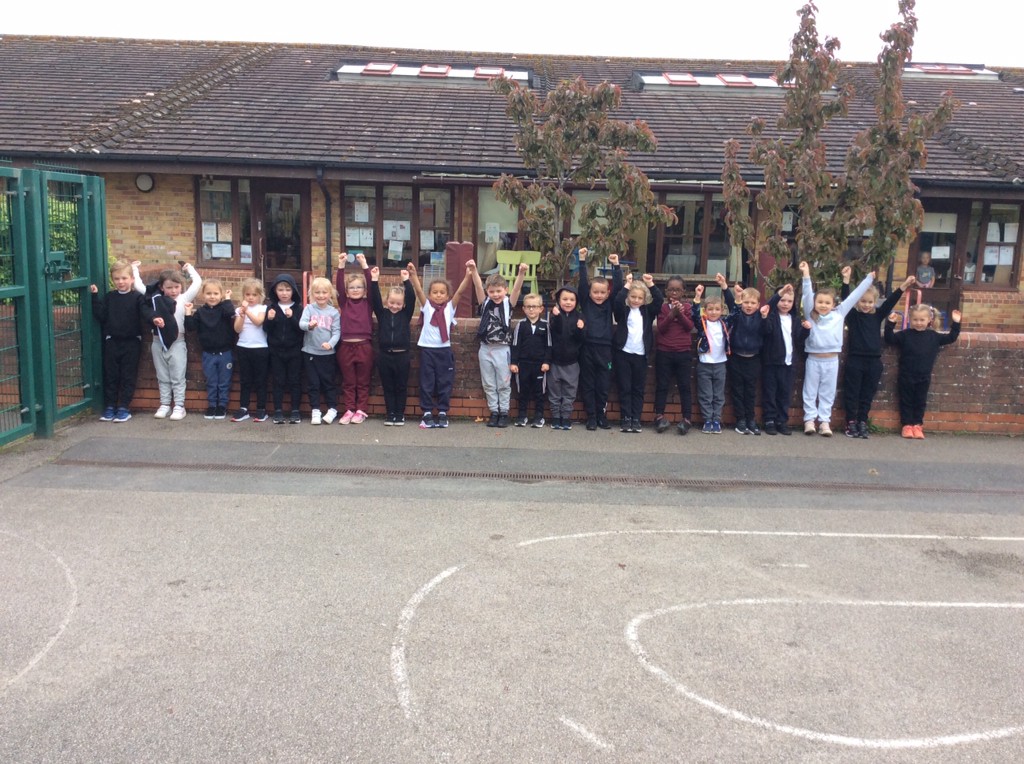 Next week we continue our Come Outside topic with The Tiny Seed, a beautifully descriptive book that describes the journey of a seed as it survives through the seasons, to grow into a giant flower.