Careers Day
A fantastic morning of visits from a pilot, a police dog handler and a vet nurse.
The Crocodiles were lucky enough to have a visit from a pilot - we asked Mr Jones what is was like to fly an aeroplane, where he has travelled to, what happens in the rain and if he gets to enjoy lots of sunny holidays in-between!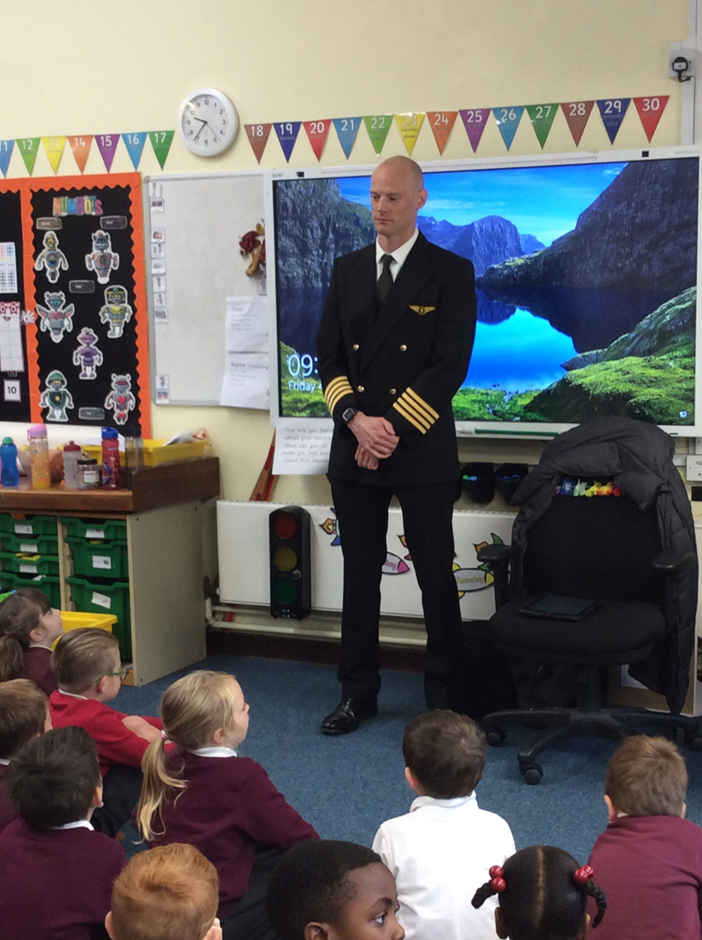 Then the crocodiles turned me into a pilot...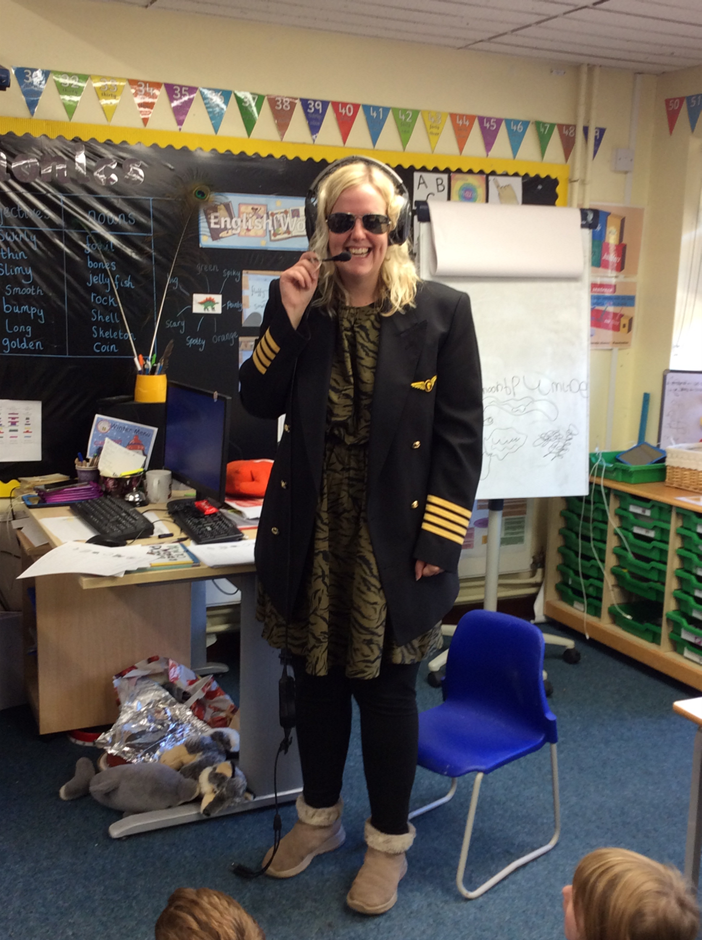 Then we met Alison, a police dog handler and her working police dog Gemma. Alison hid some belongings around the hall when Gemma was outside, and then sent her off to search and find - she was very quick and clever and got to play with her favourite toy each time! We got to ask questions - how old was Gemma, did Gemma live with Alison and what else did they do to keep us safe. We got to fuss Gemma and all thought she was lovely!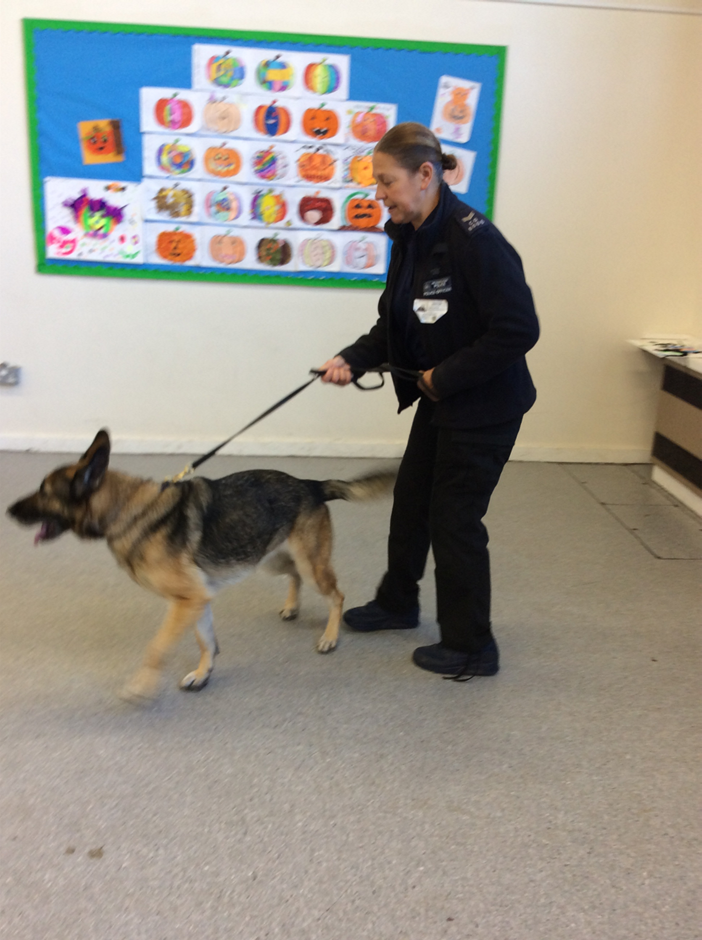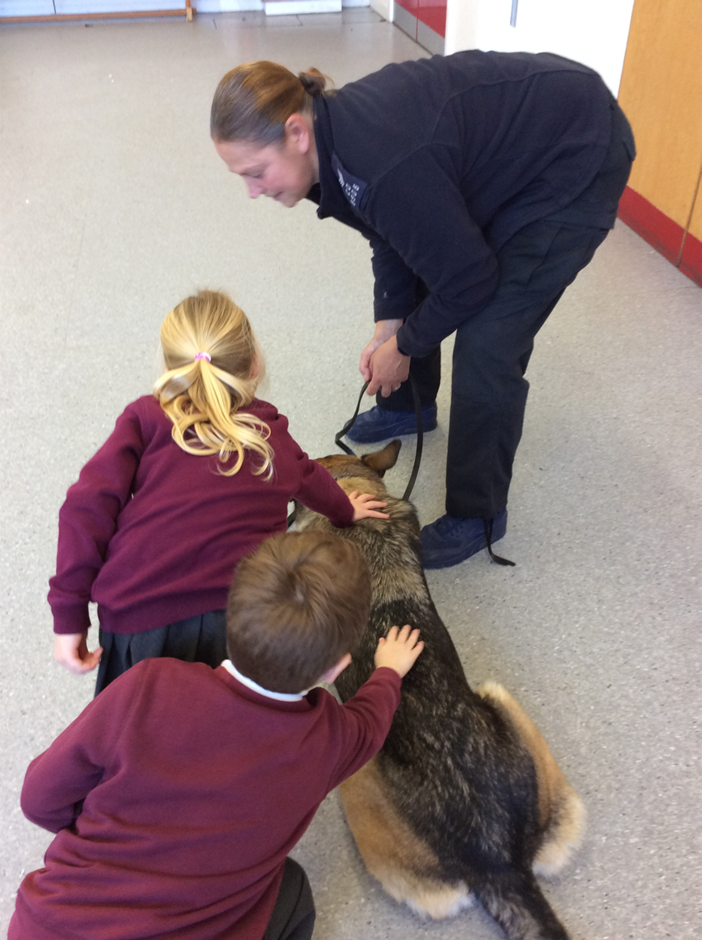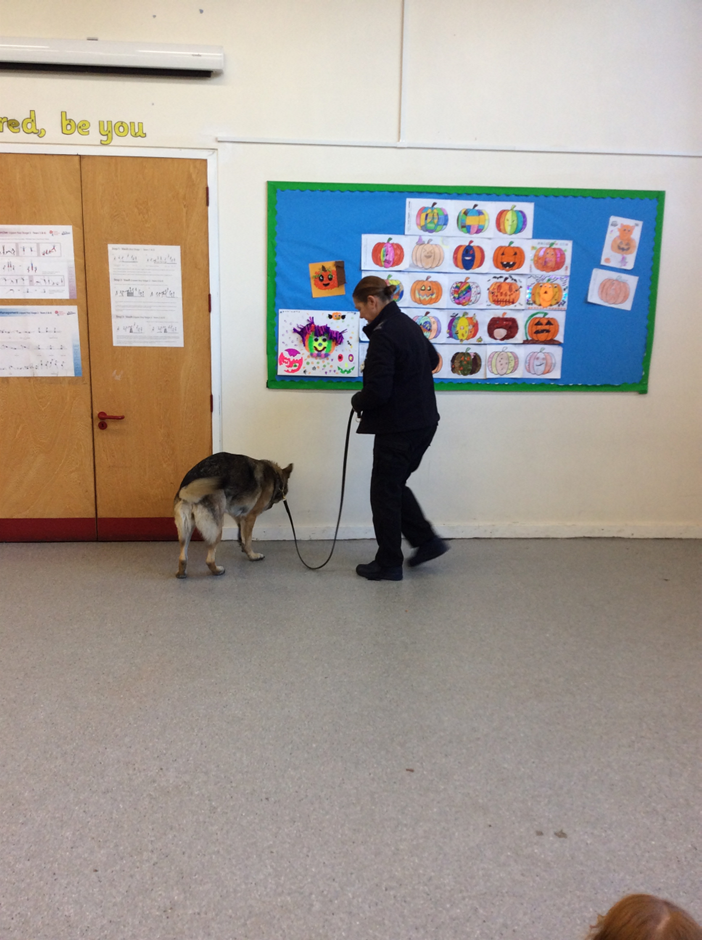 Finally, we met Tina, a vet nurse - she told us all about how she looks after poorly animals and what we could do to keep out pets safe around bonfire night.
A fantastic morning for the Crocodiles to learn about some possible future careers - I wonder if I have any future pilots, police dog handlers or vet nurses in my class....?!