Creative Collages!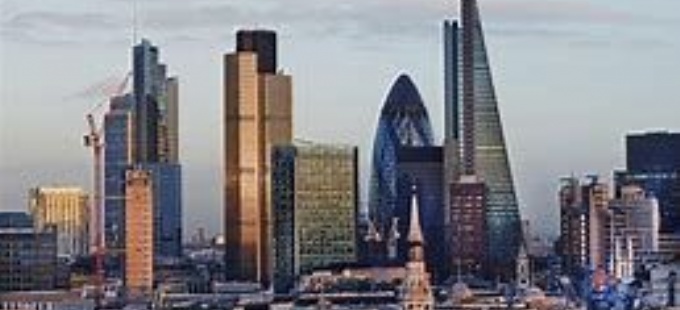 This week in art, we have learnt all about collage and have created our own London skylines using collage techniques.
Another busy week in the Crocodiles class. Our Foundation Subject this week has been Art. Art lessons at Beckers Green follow a 5 part sequence, beginning with research, experimentation, design, make and evaluate.
Starting with collage, we learnt that this meant sticking pieces of materials on to a flat surface, we used the Internet to research different types of collage and had a look at some examples, before moving on to create our own mood boards to inspire our learning: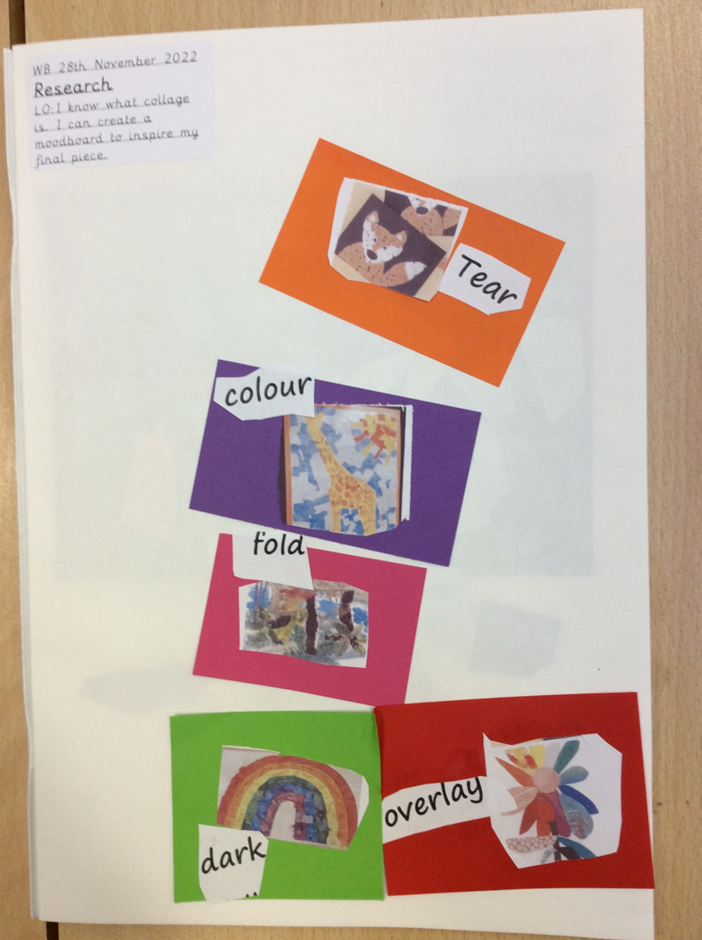 Our next part was to experiment with this technique. We had lots of different types of paper, including sugar paper, newspaper, tissue and coloured paper and experimented with tearing and cutting and layering on to paper: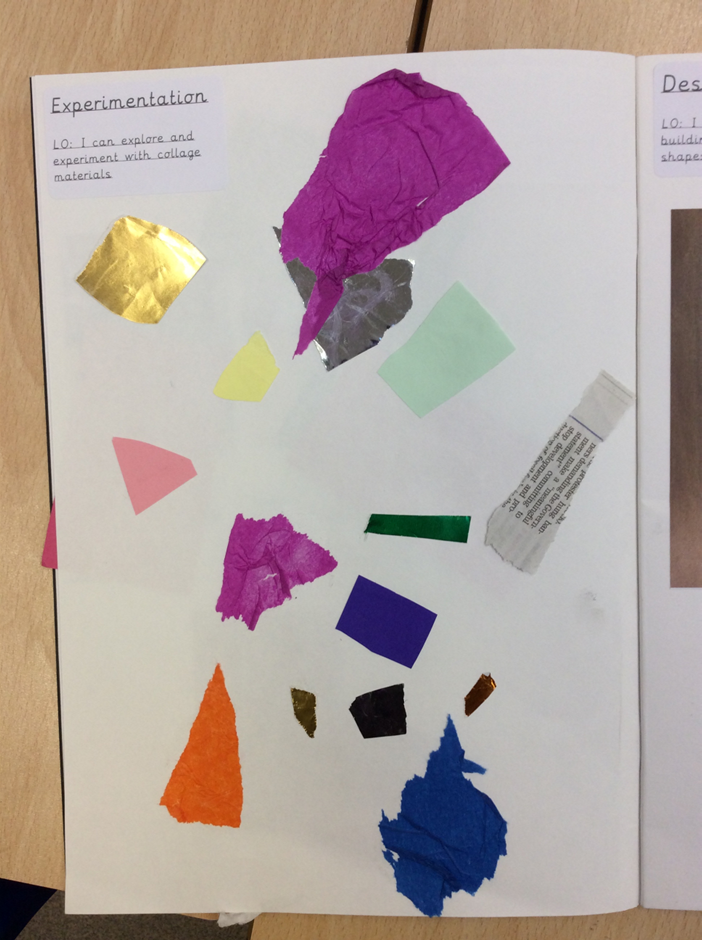 We then moved on to designing our London skylines after looking at real life examples of skylines in London. We spoke about the different shapes that were used, for example circles for the London eye. We then used 2d shapes to draw around and created our own shapes and building designs by cutting and tearing paper to make our designs: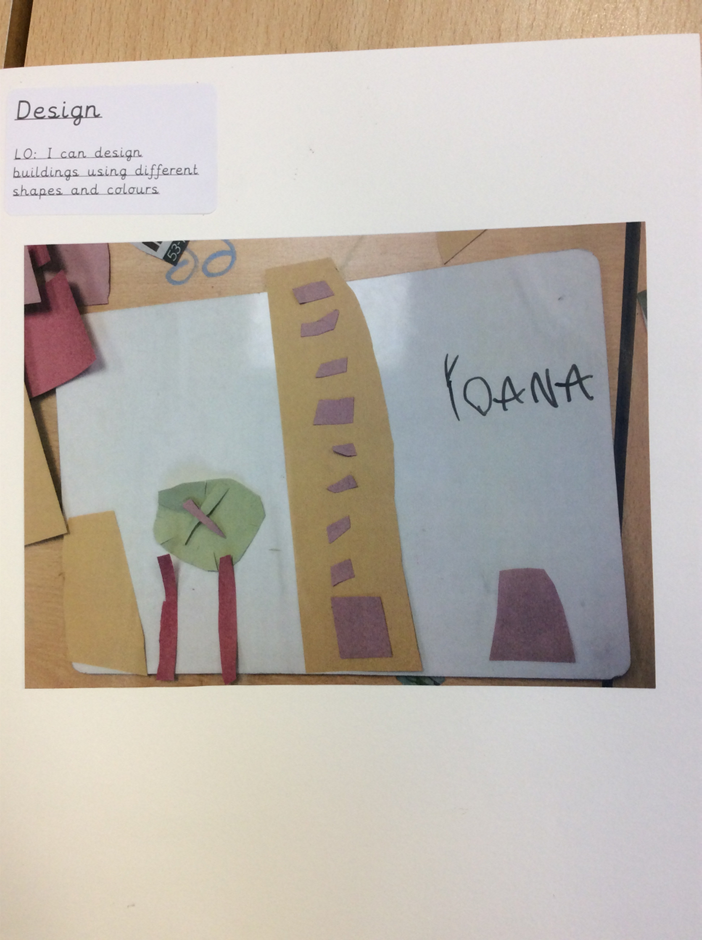 Finally, on to our making part of the art process, we chose dark or light paper and created our own skylines!: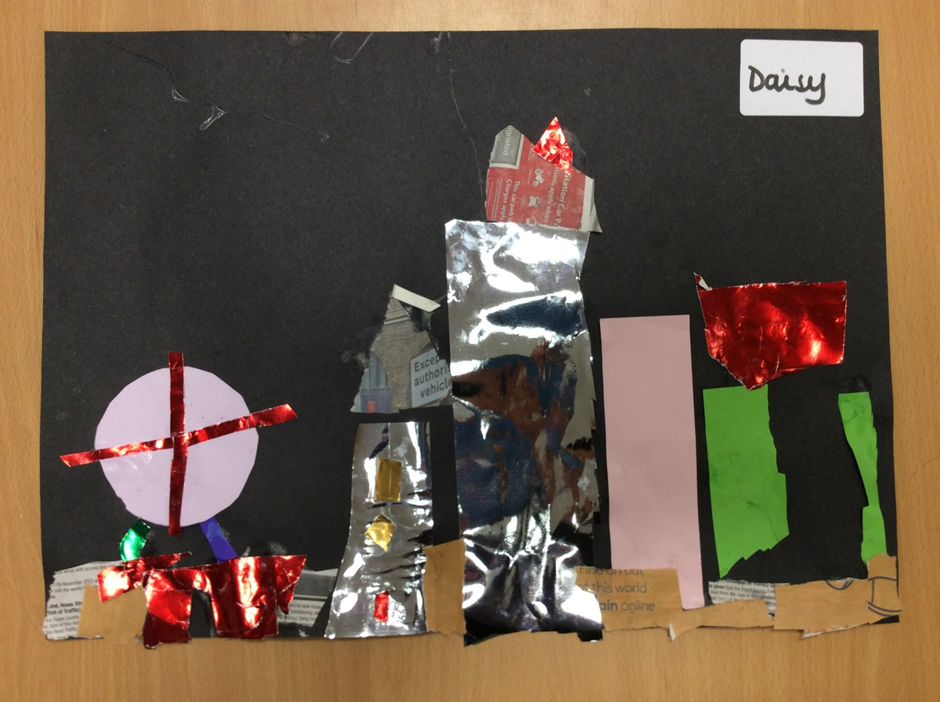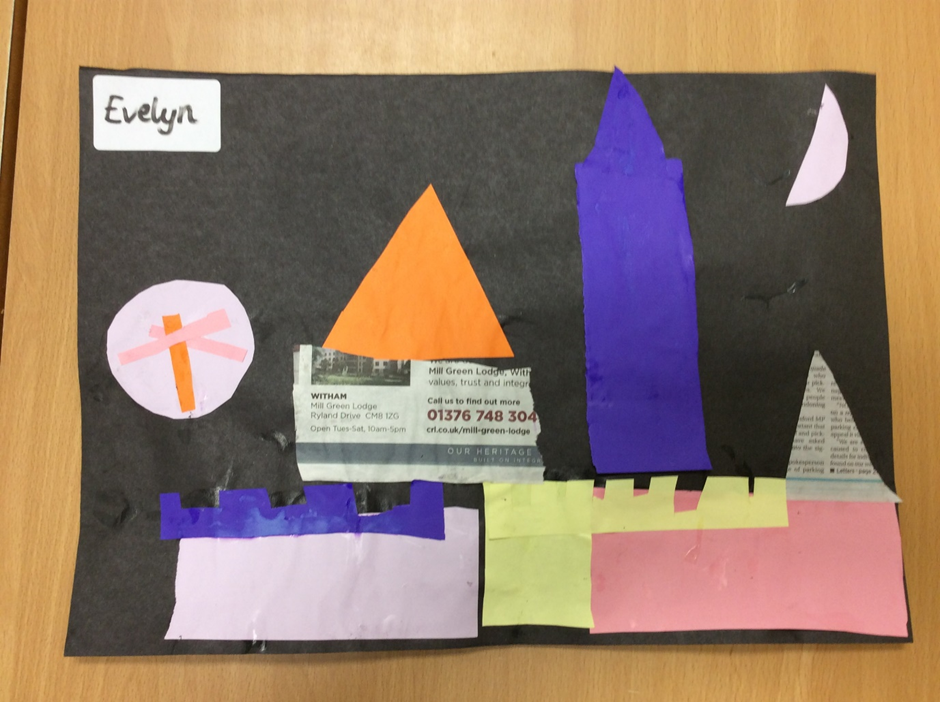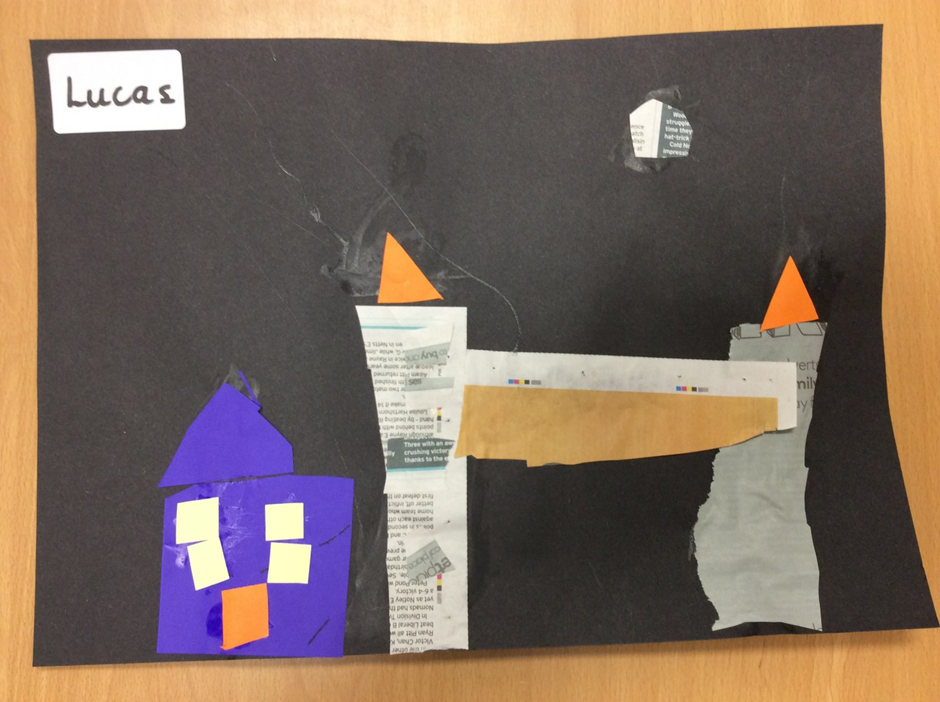 I'm sure you'll agree in thinking they have done an amazing job when you see them displayed on our classroom window today! This afternoon we shall be finishing our art process by evaluating our pieces of work, thinking about what we like, and what we could change next time to make it even better.