Mad Science Day!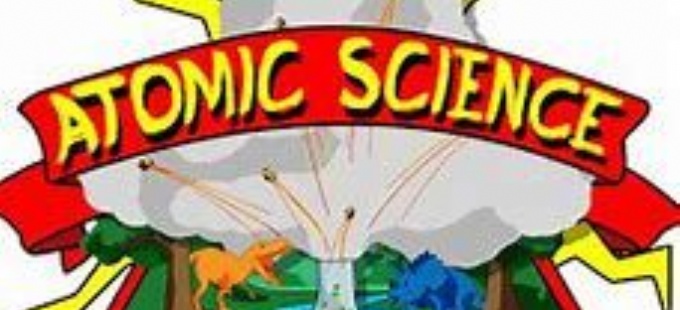 We have had a fantastic day so far with our visit from Atomic Tom!
Thank you to the PTA and parents for donating towards our science day with Atomic Tom.
The day started with an assembly from Atomic Tom teaching us about air, we took part in some science experiments with him: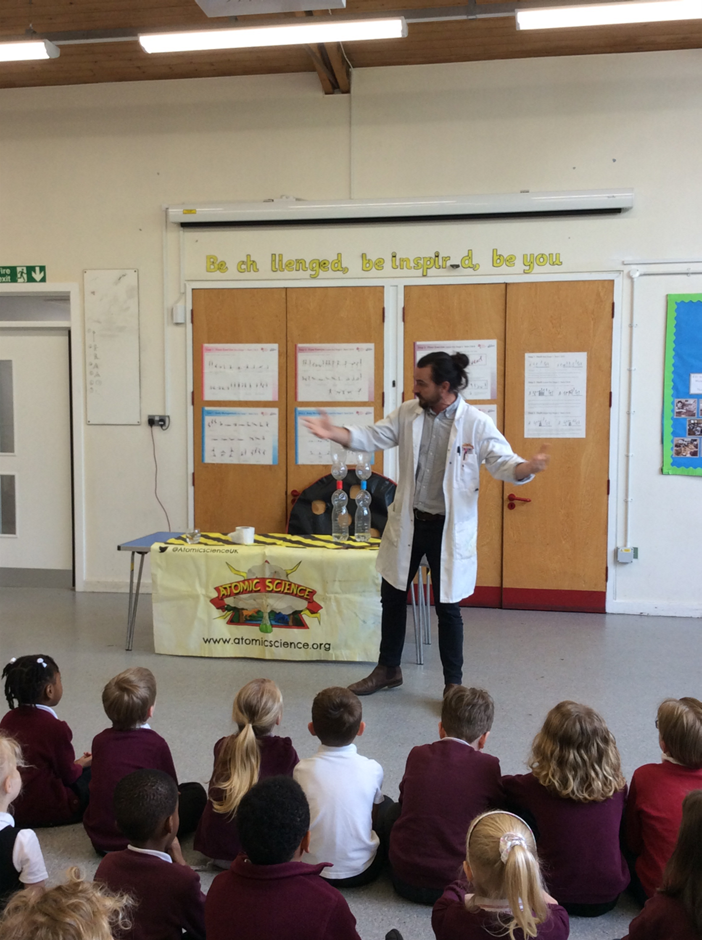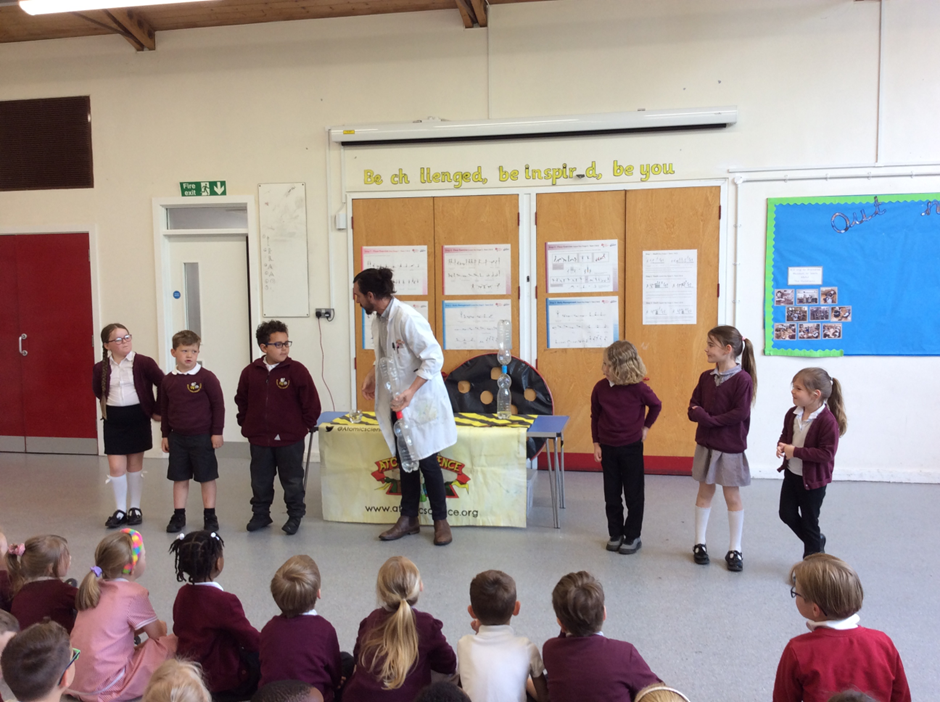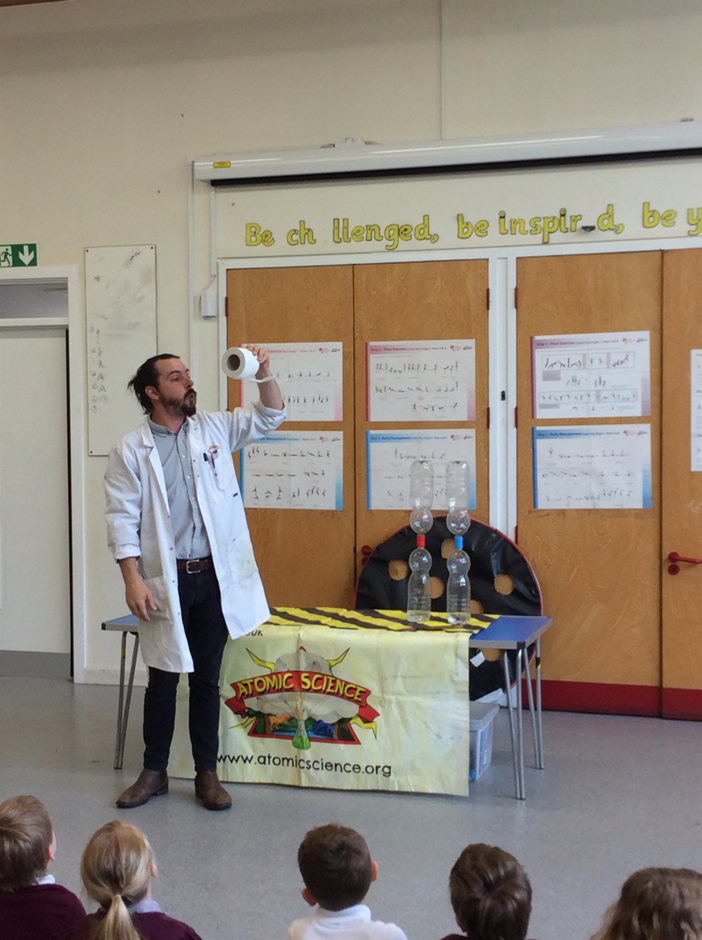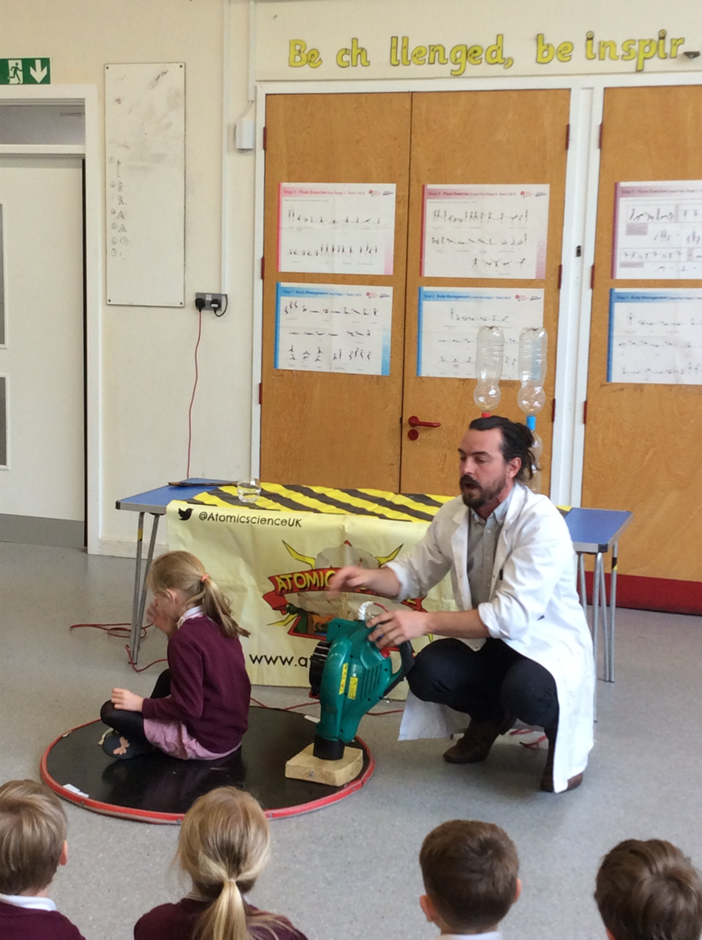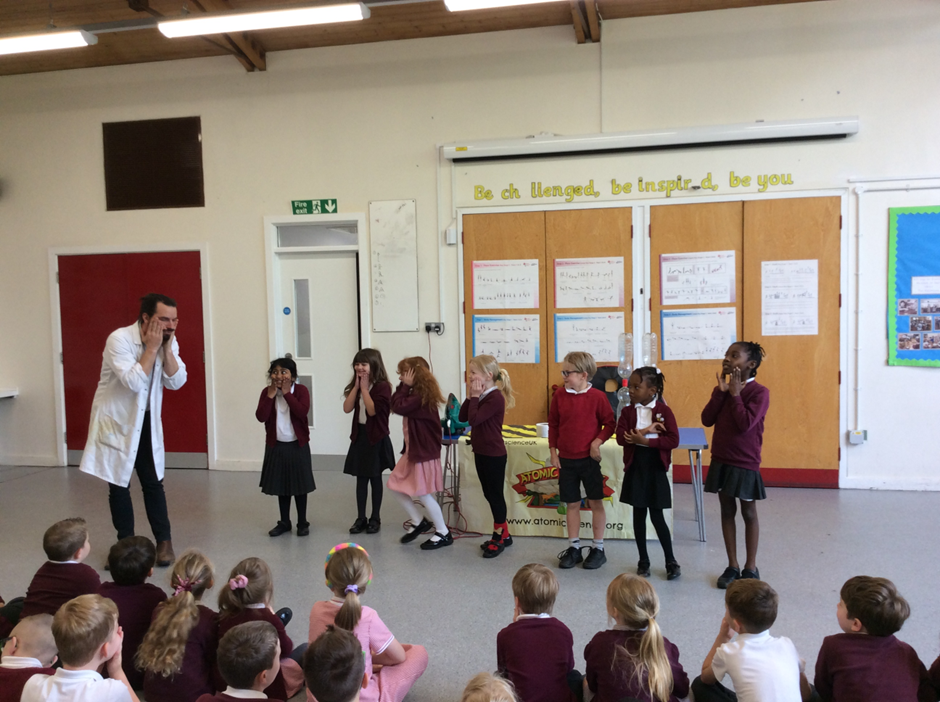 Atomic Tom then moved in to our class ready for our work shop! We learnt that everything is made up of atoms: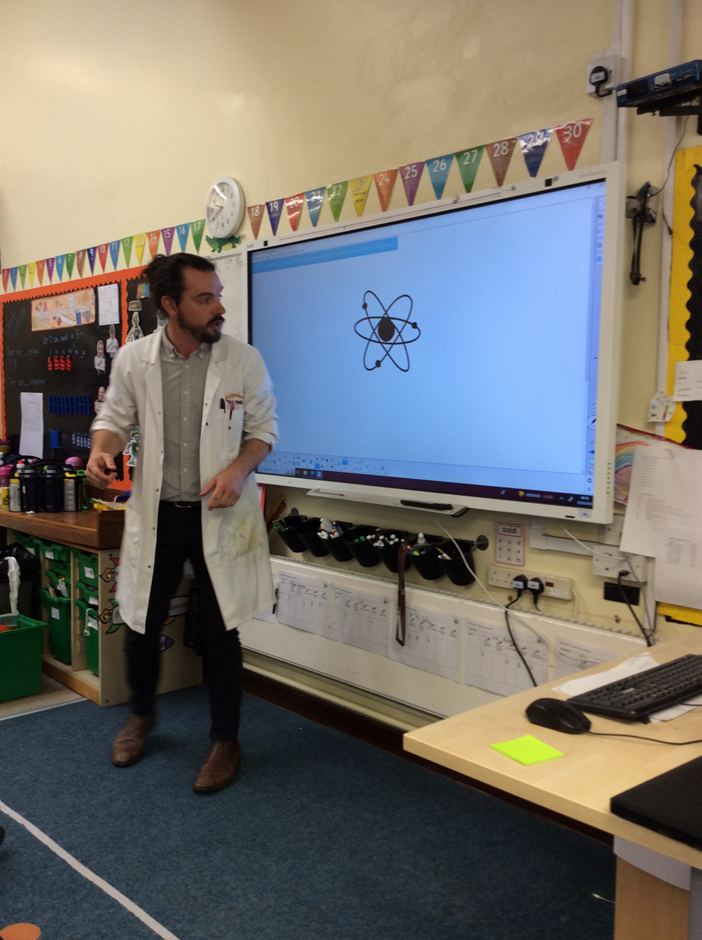 And moved outside to play an atom game, pretending to be atoms in a solid, liquid and gas, and what happens when atoms move: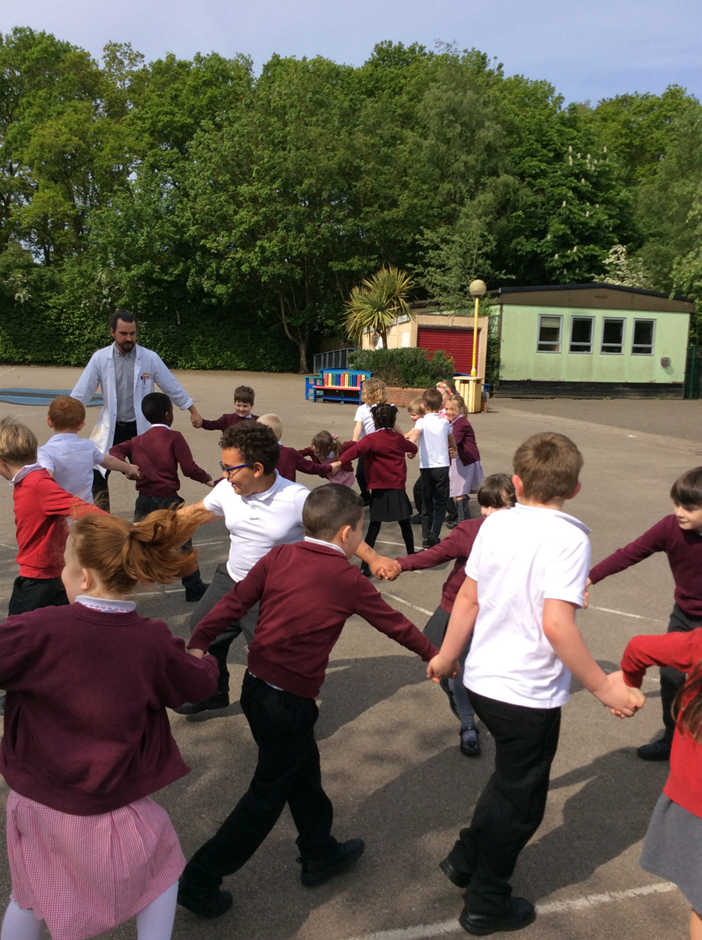 We then moved on to exploring bubbles!: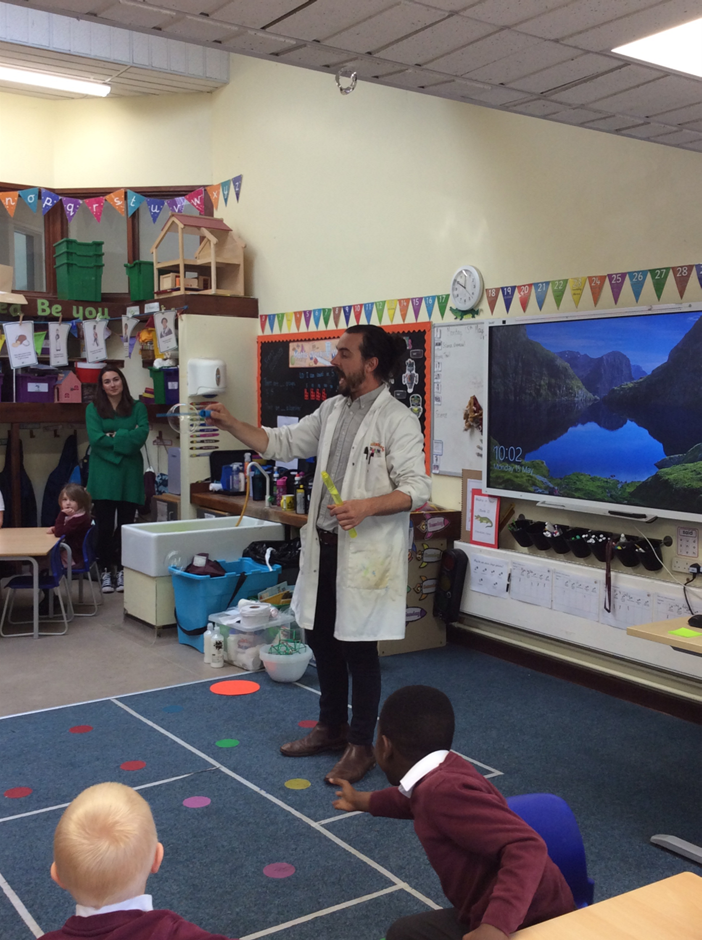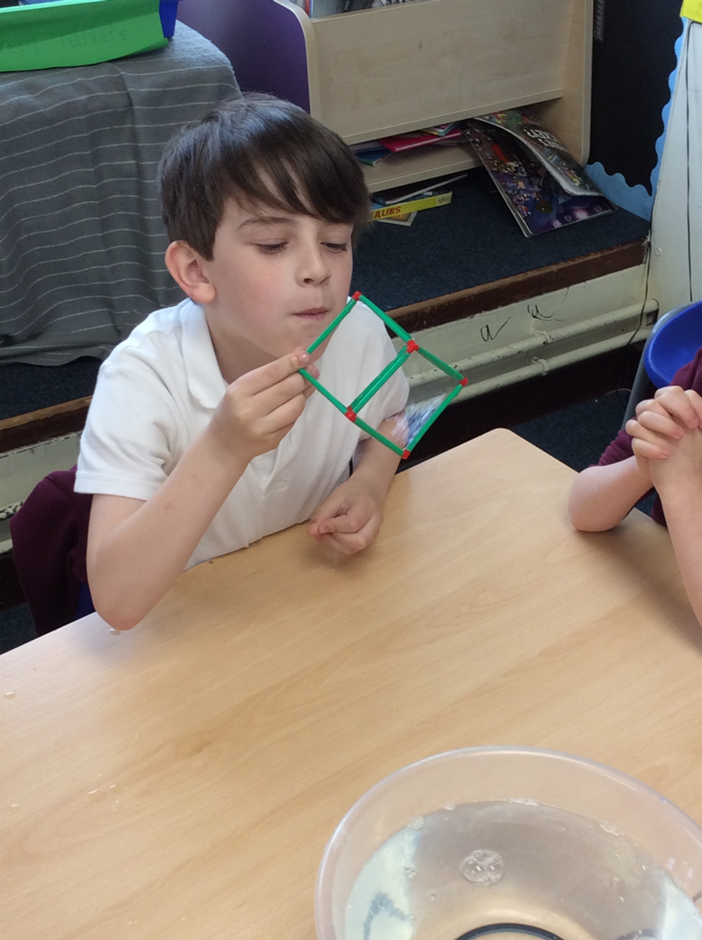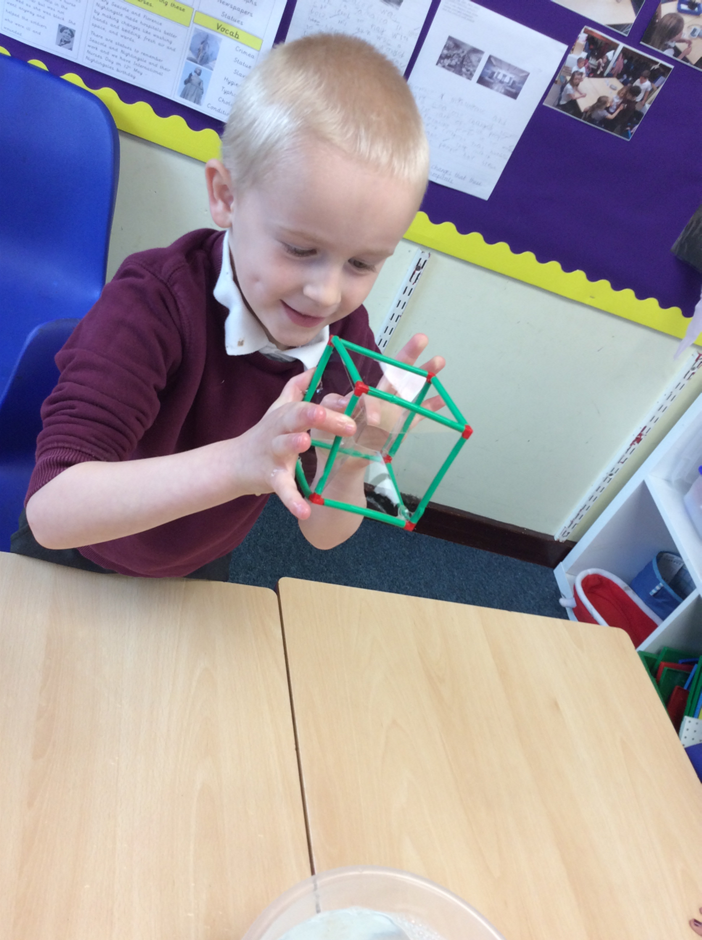 Finally, we made our own slime - thinking about how the atoms would be moving, we watched the chemical reactions take place and how the ingredients changed when they were mixed. We can't wait to bring our slime home to show you all!