The rain didn't stop us from having fun!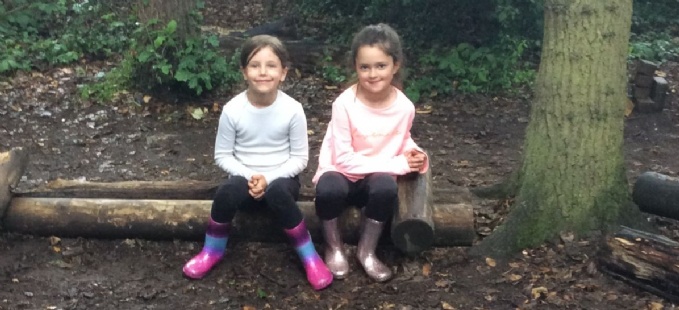 We've had another fantastic week in the Dolphins class with our juicy word day to finish off.
The children are absolutely loving our outdoor learning sessions and we were very lucky this week to have Miss Brown with us too. This meant that we had a fire and cooked lip smacking schmores. There were lots of other activities on offer this week too including berry tie dye, leaf hammering and of course the mud kitchen and den building. Here are a collection of photos from the morning.
We started by gathering around the fire that was not yet lit. The children's first task was to find dry fire wood to use as kindling. Then some children had a go at lighting the fire. Peyton succeeded! Once the fire was hot enough, we could start our feast!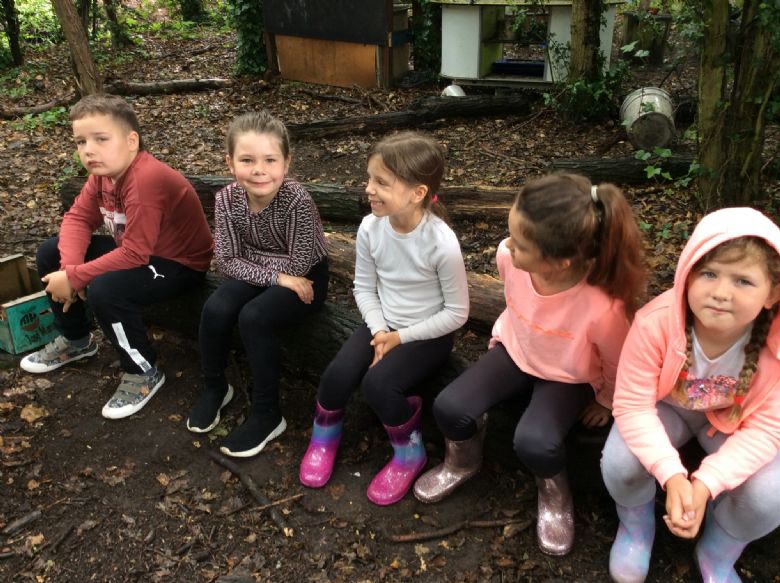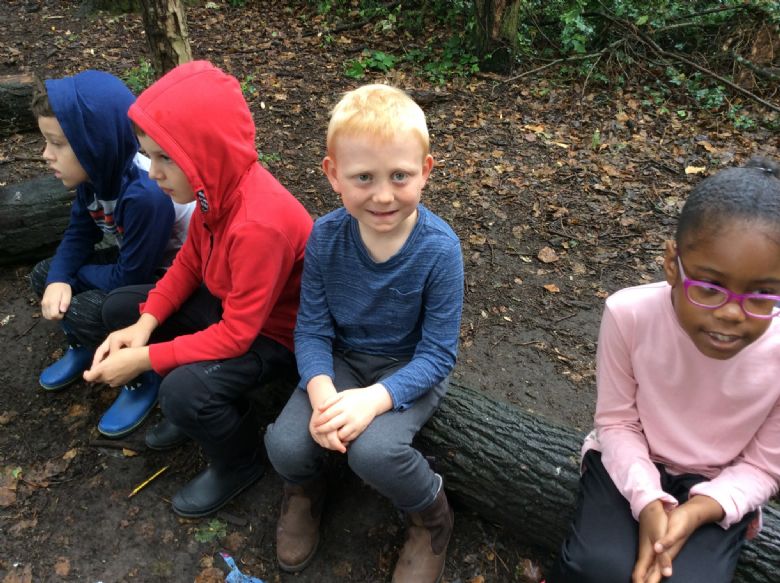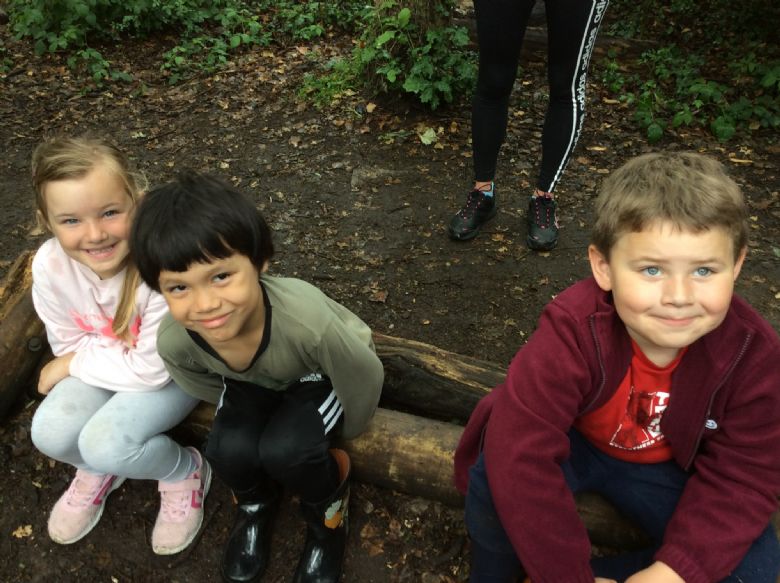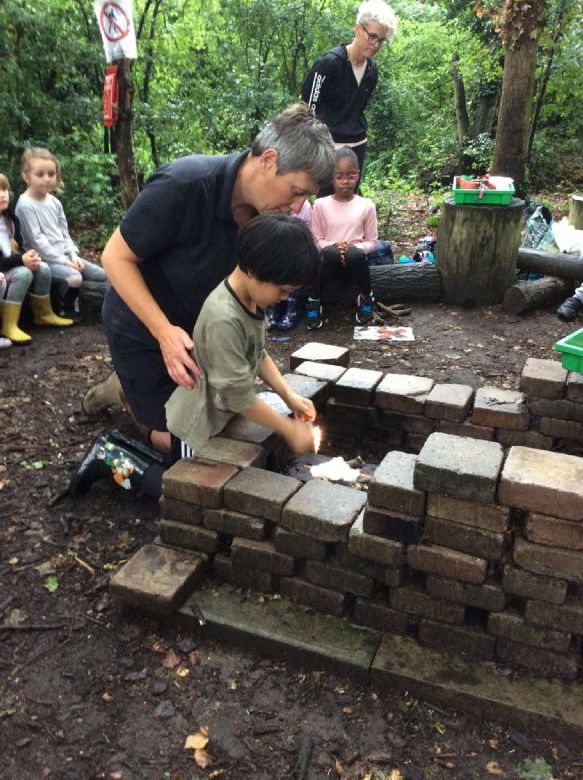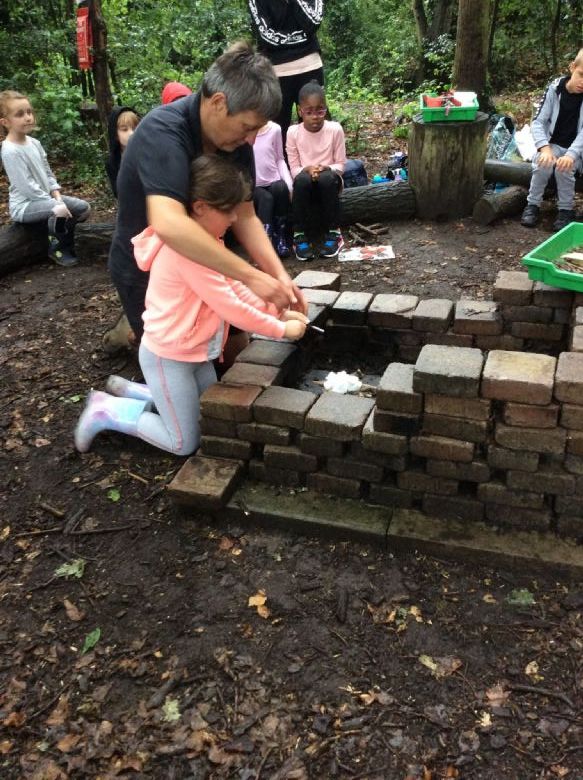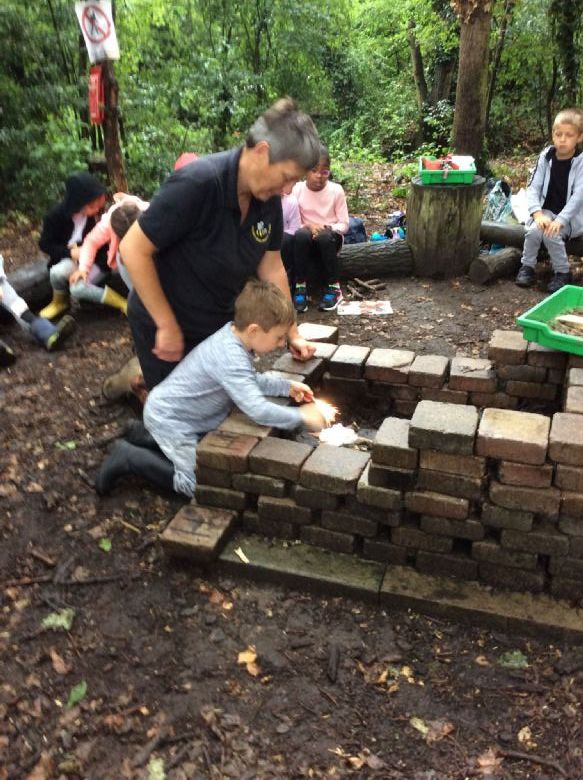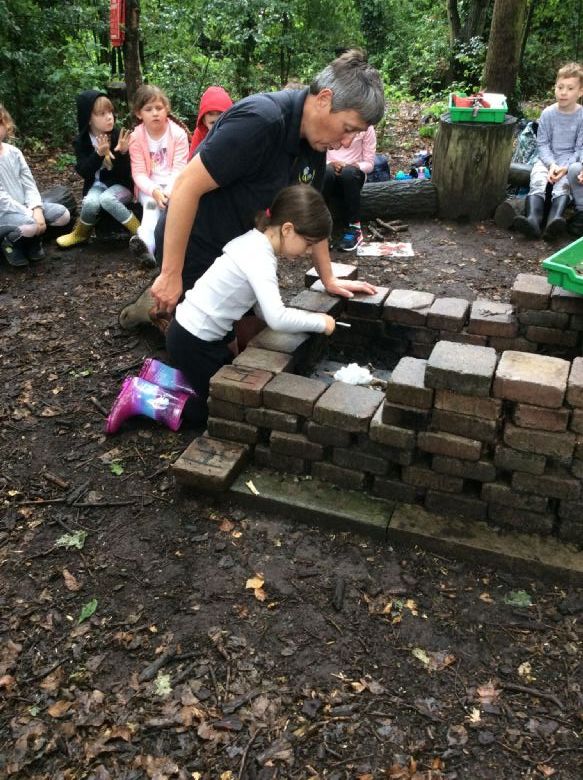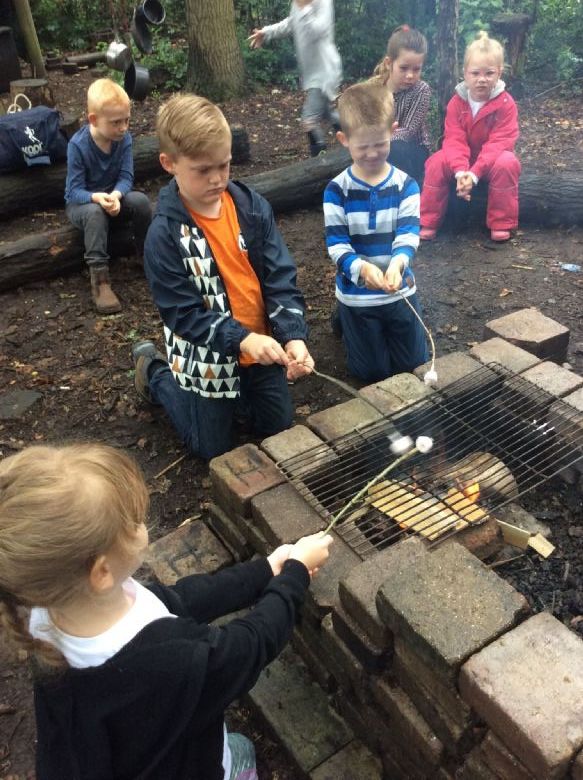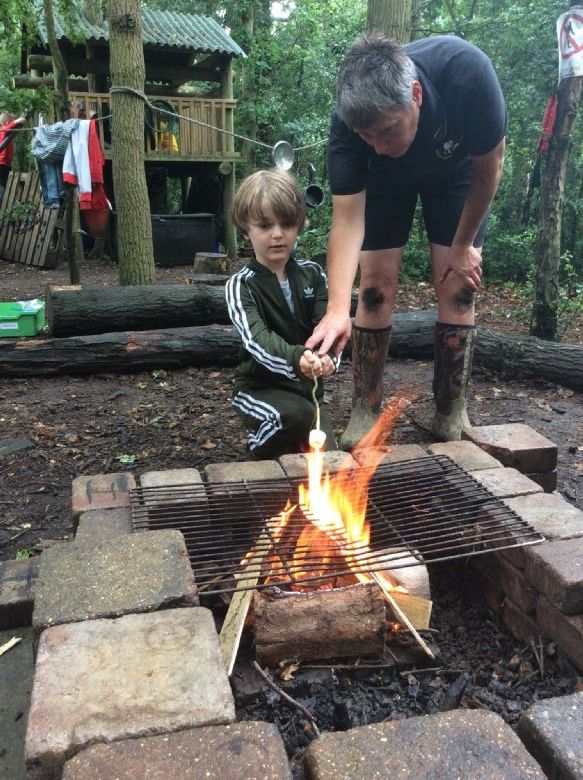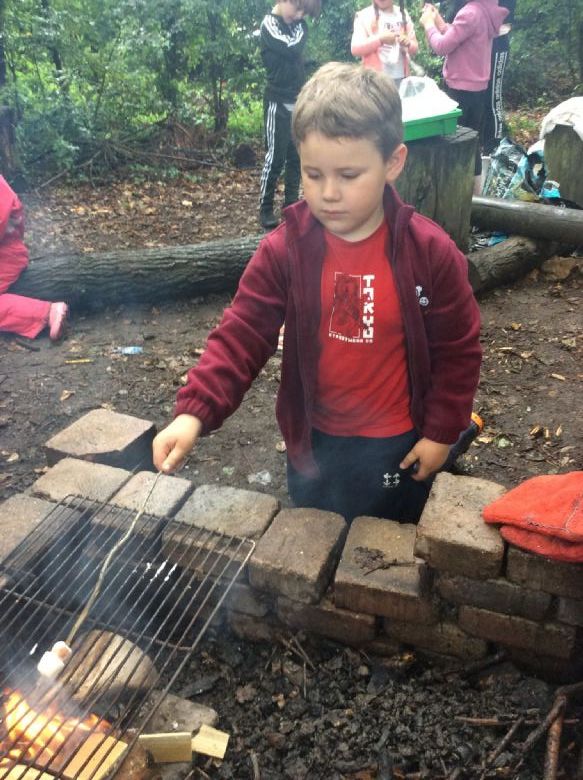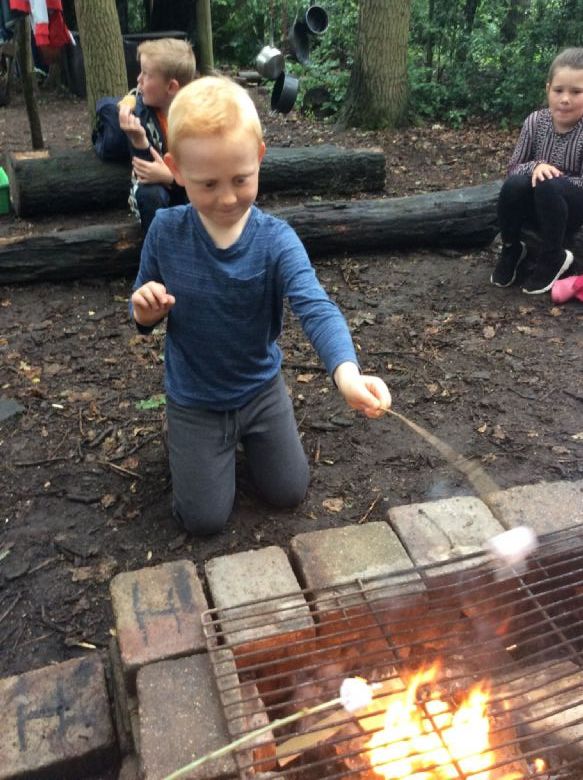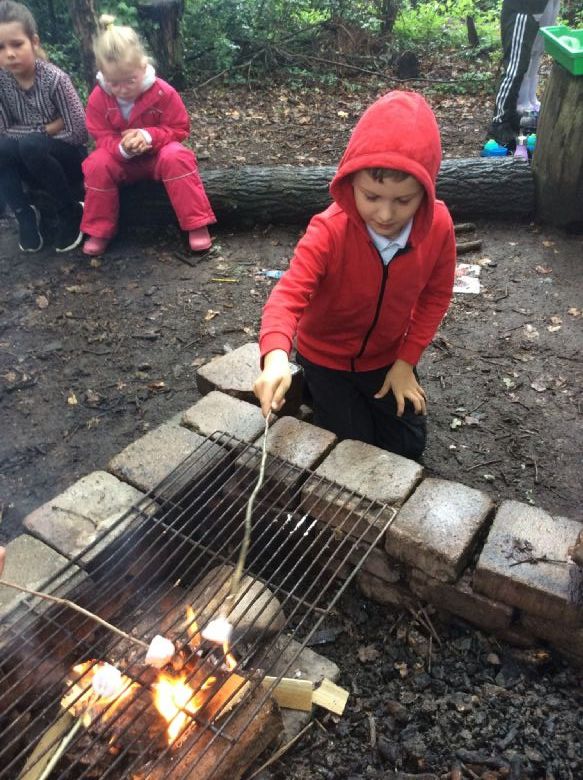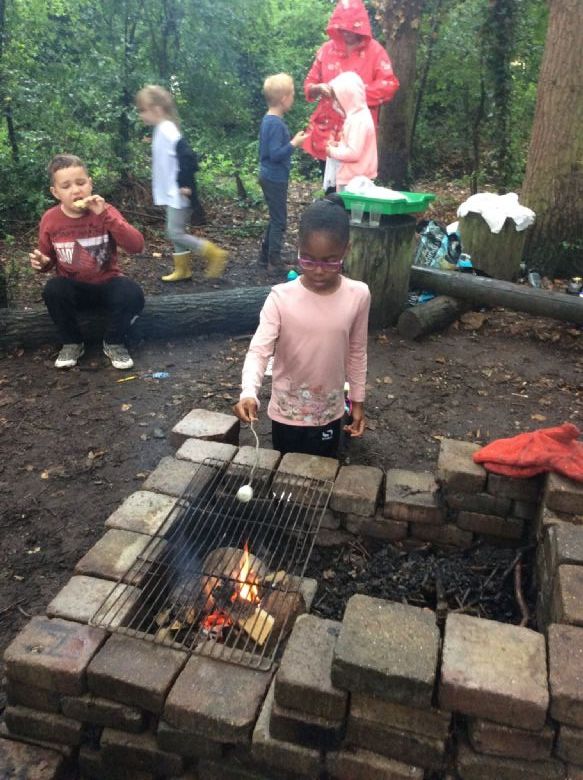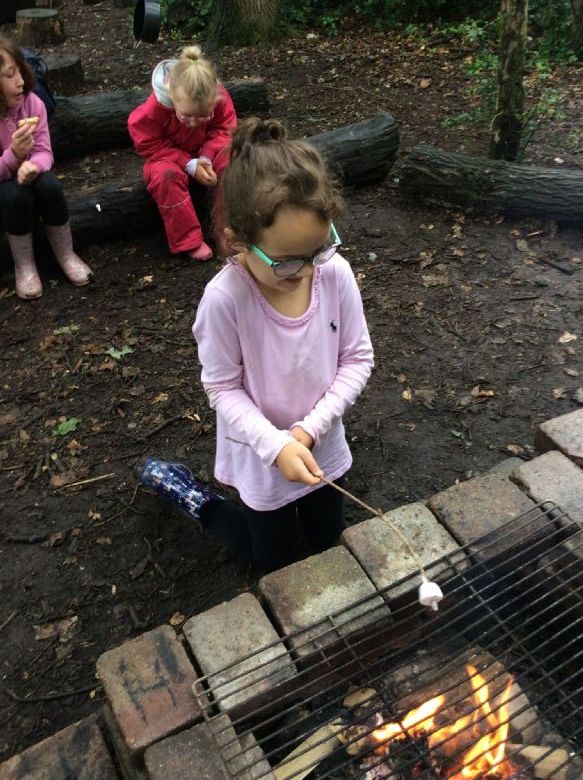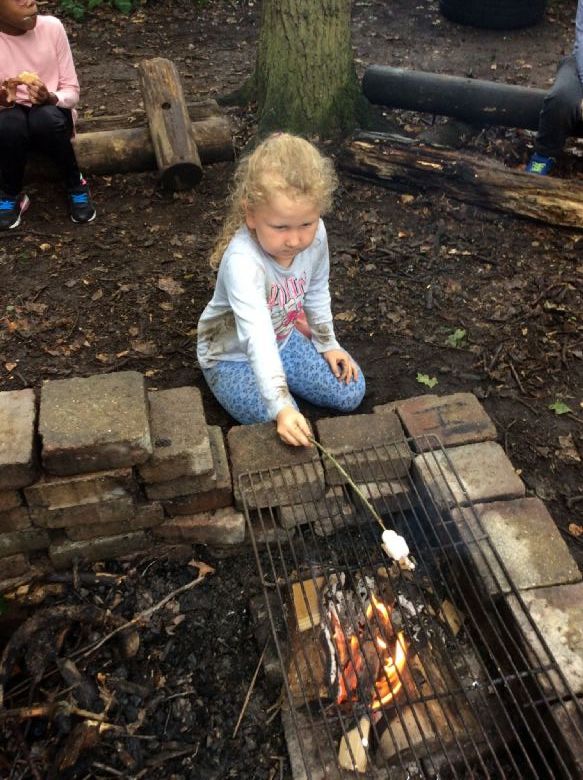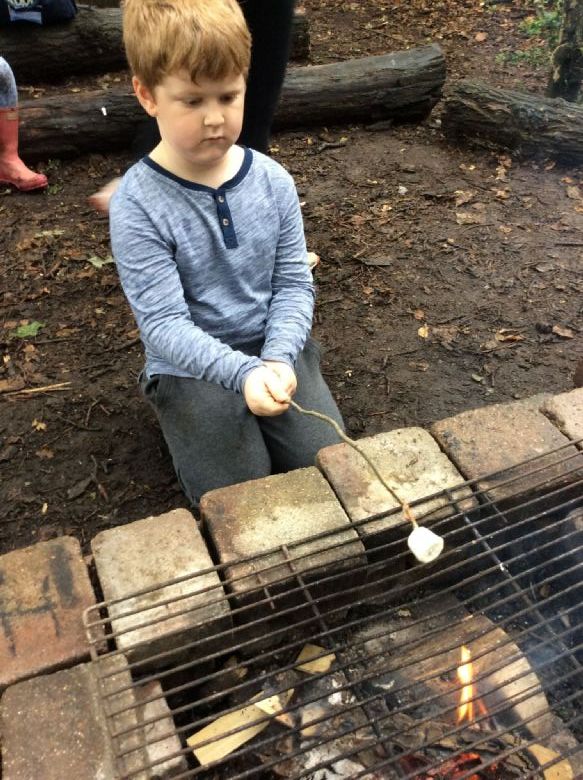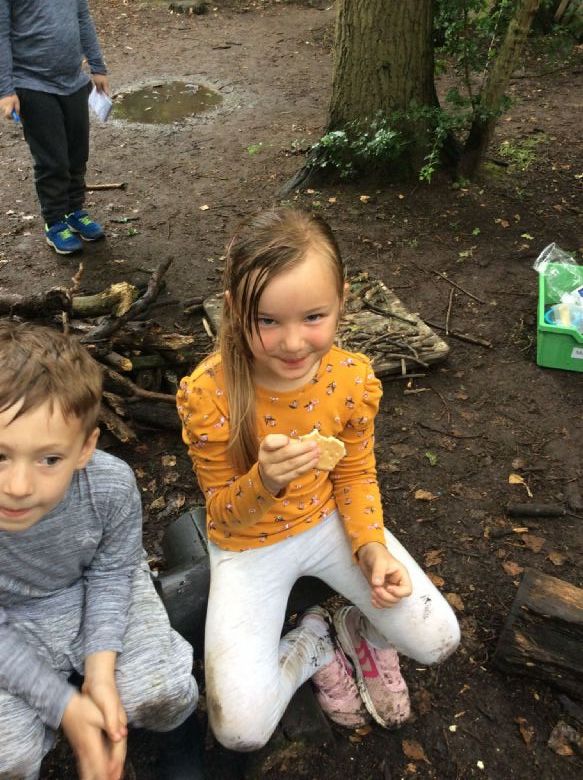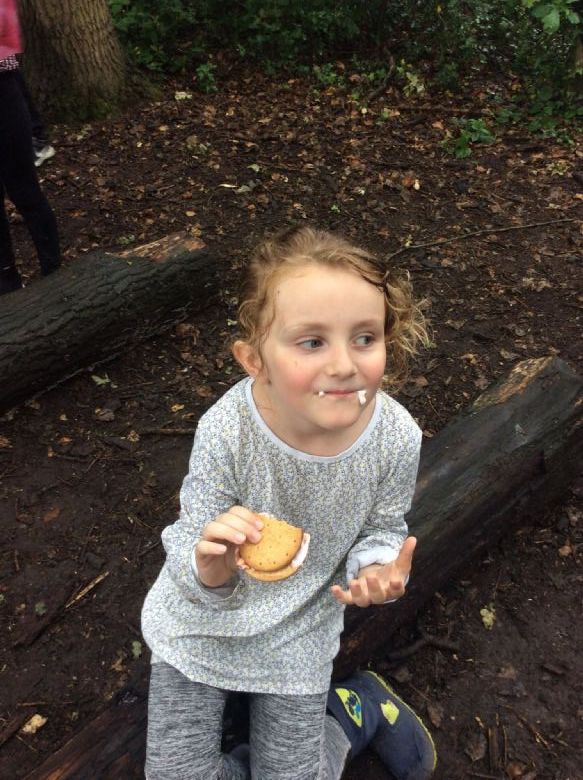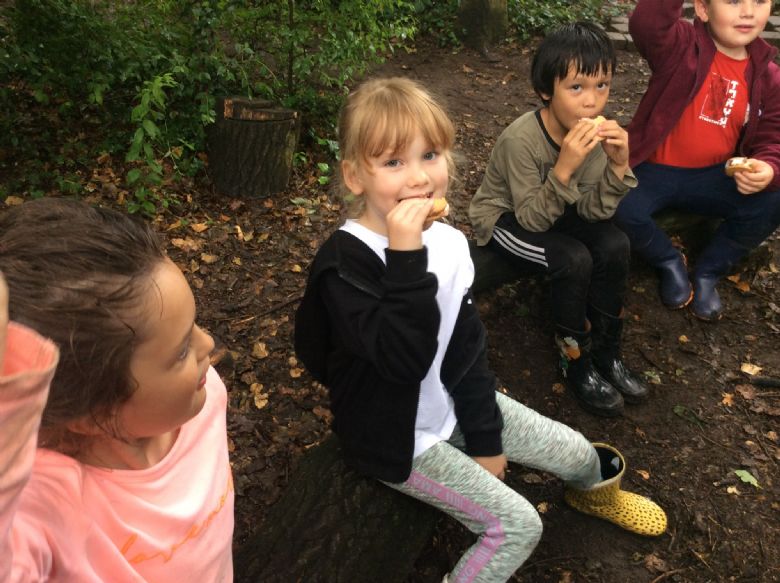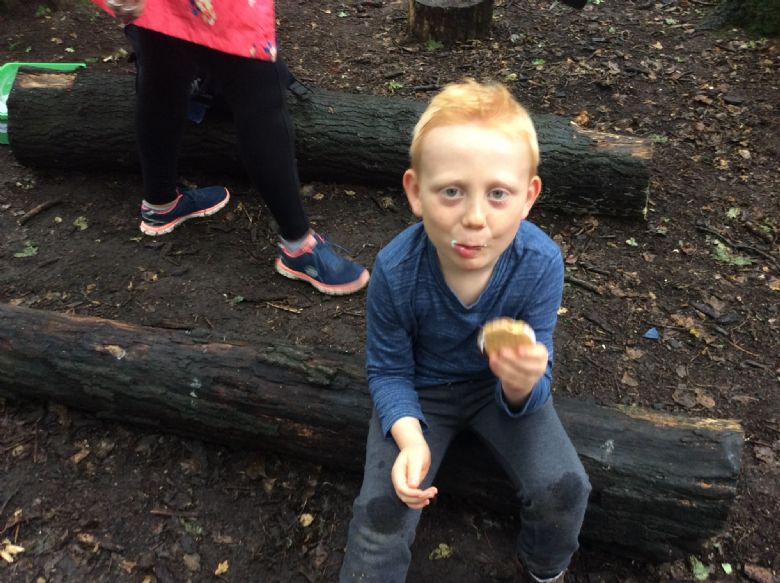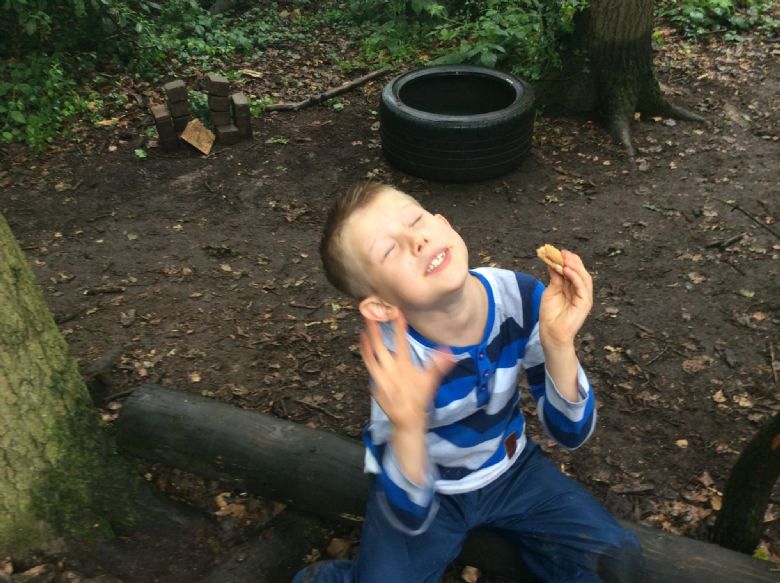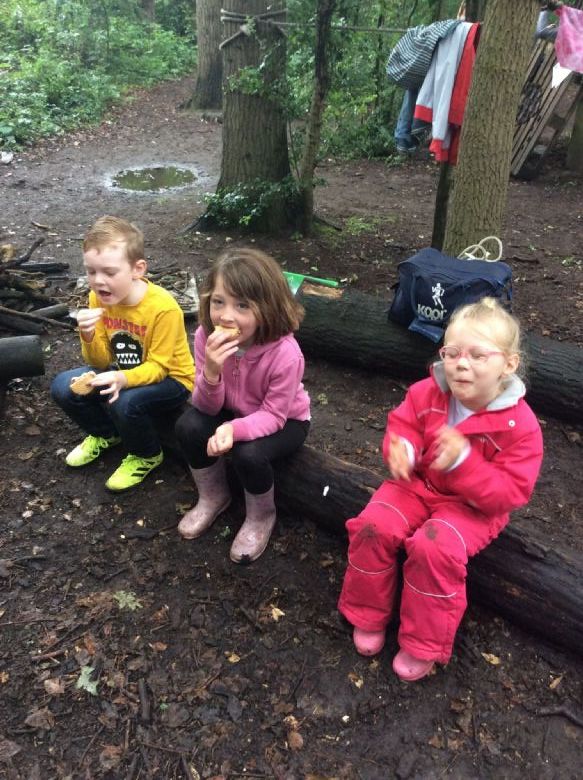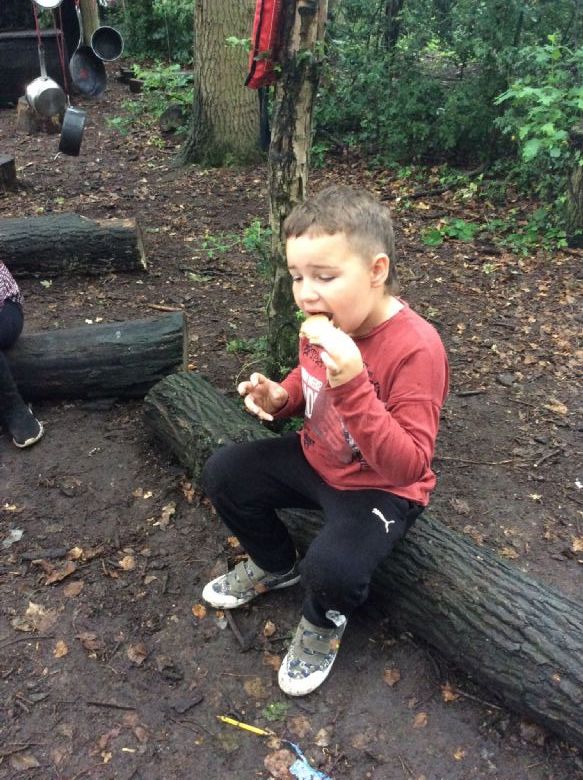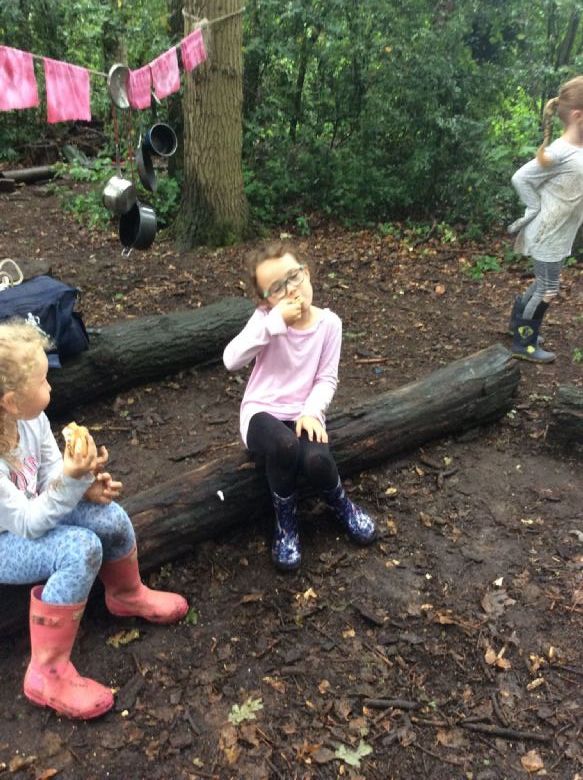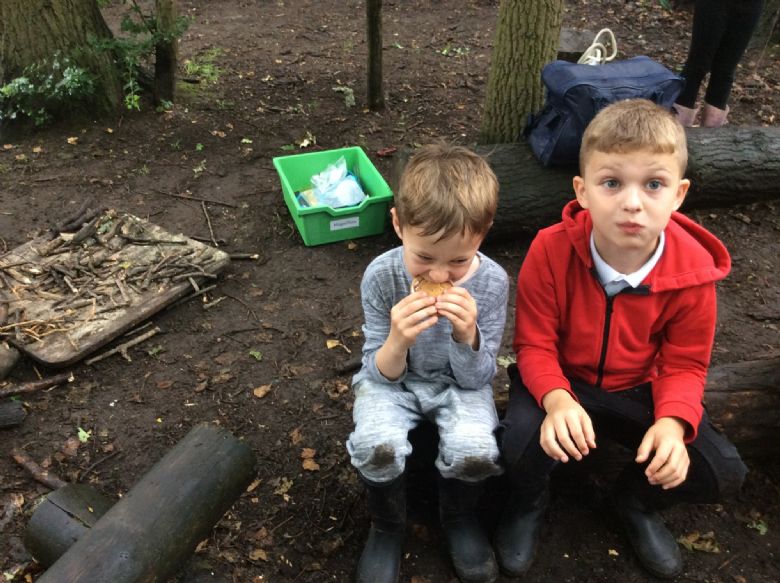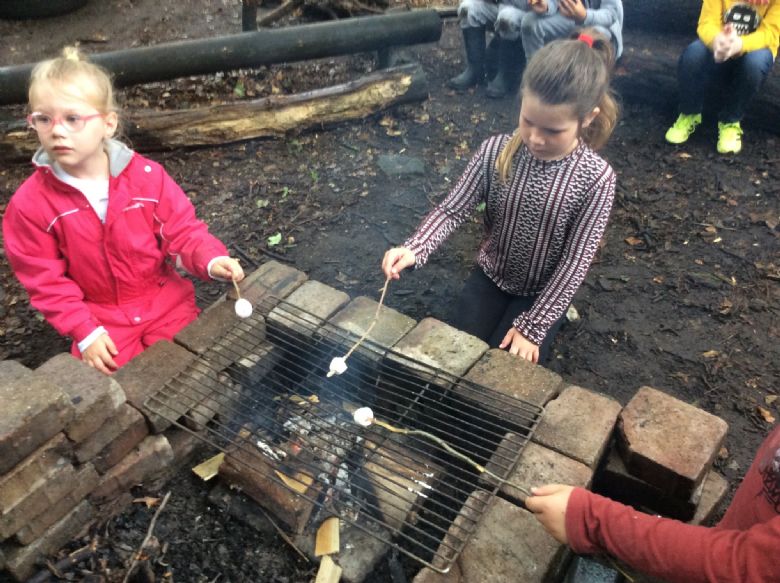 Here are some of the super tie dye pieces - made from squashed berries!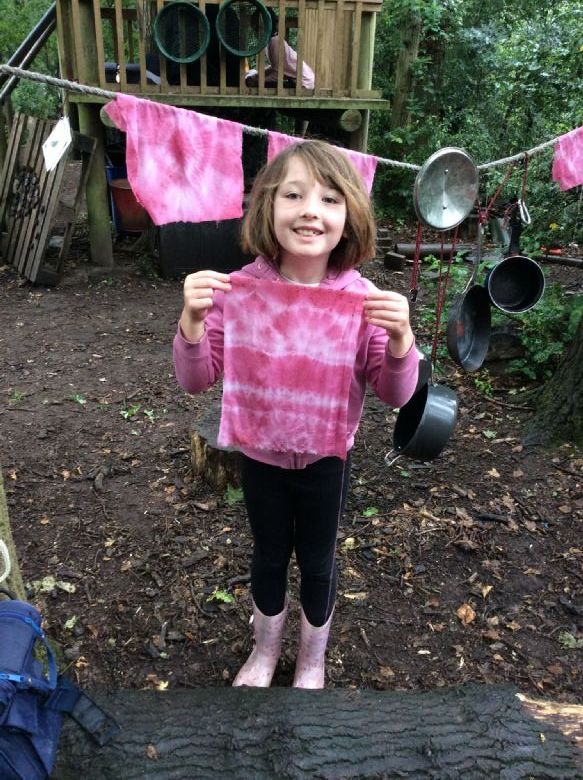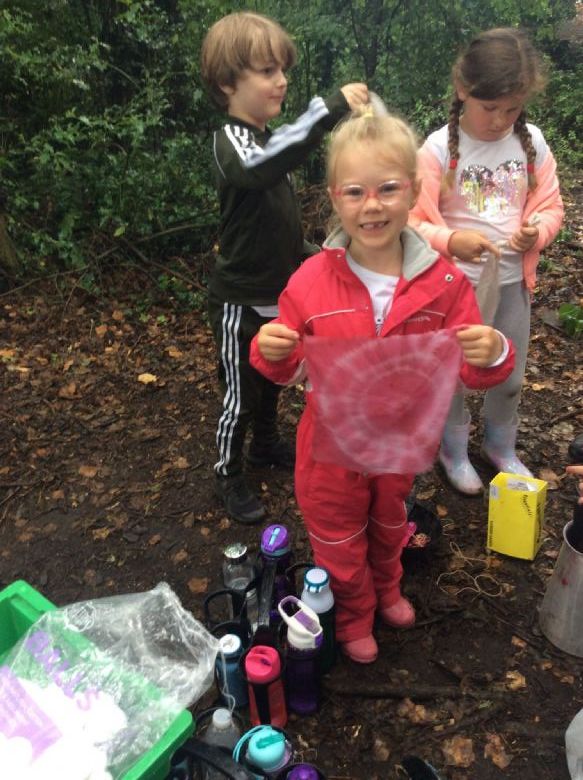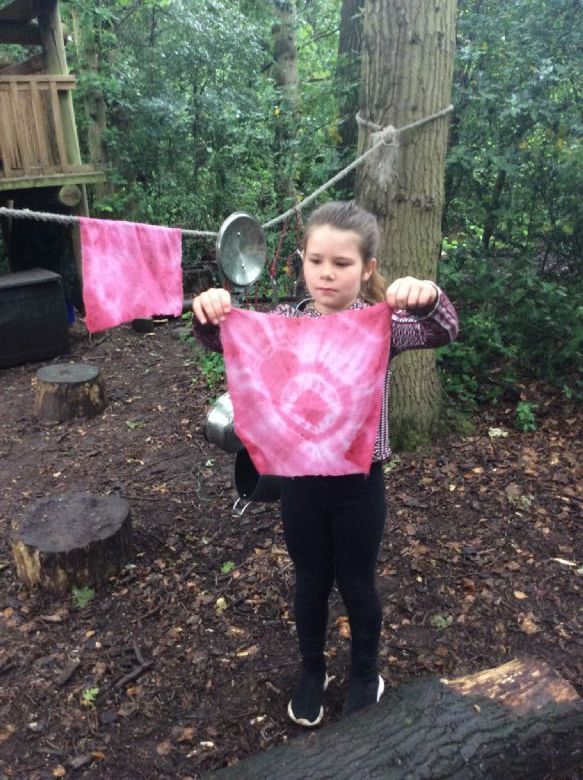 Some children went into the treehouse to try their hand at hammering leaves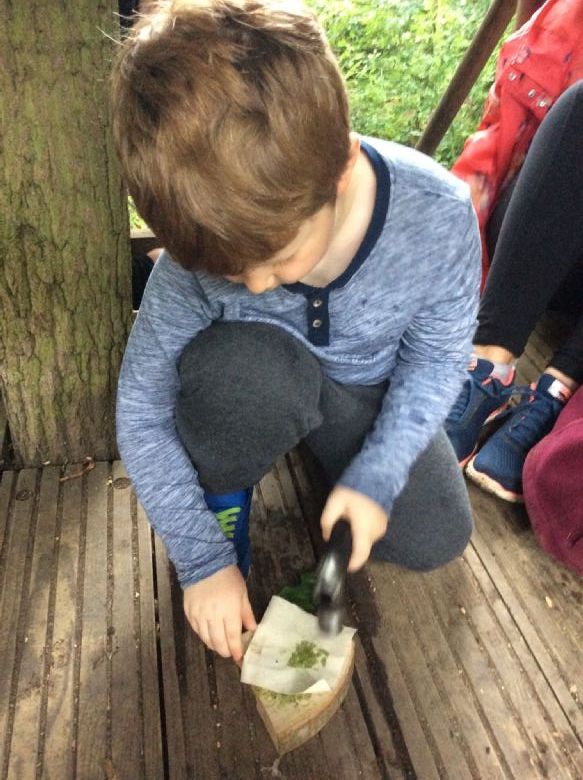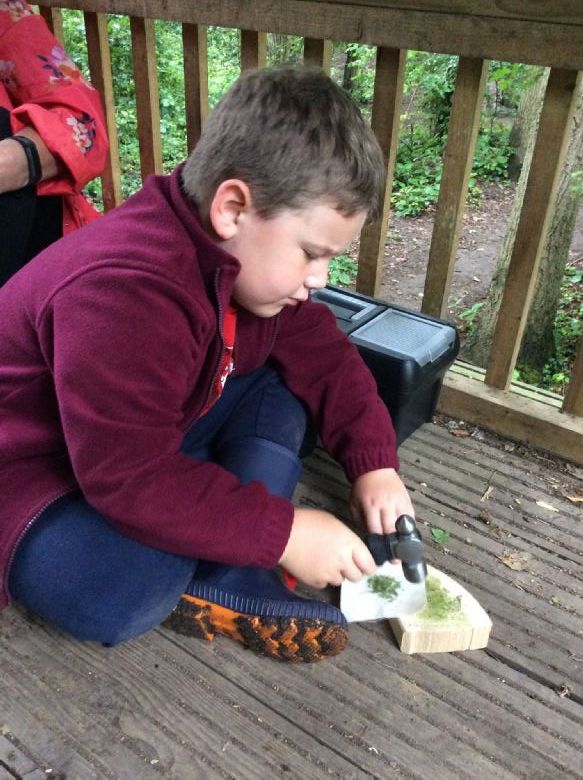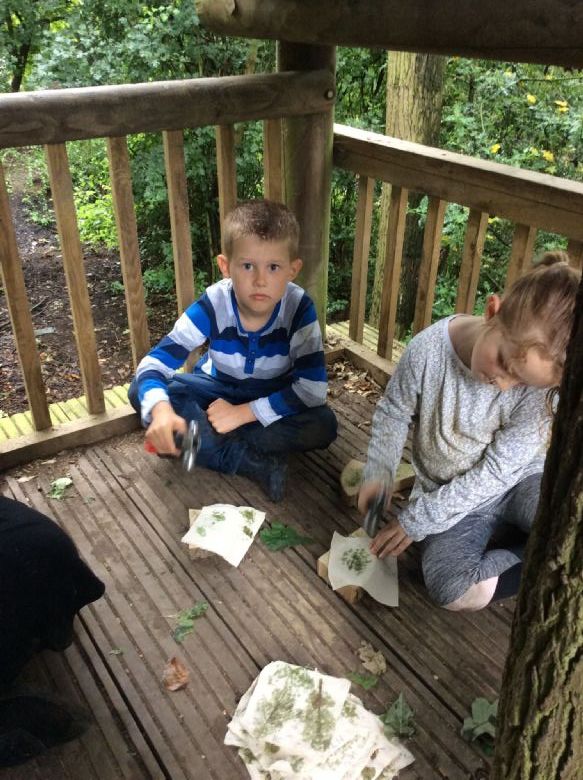 Others chose to explore our wonderful copse area where lots of bugs were found!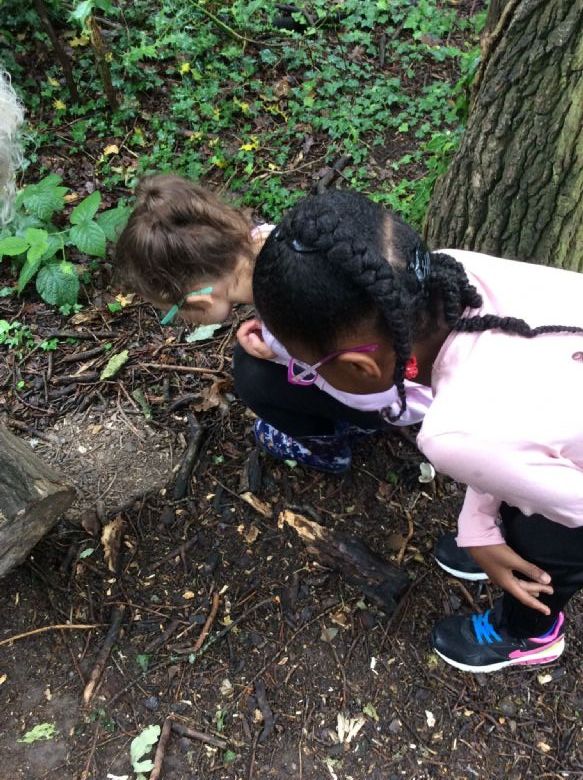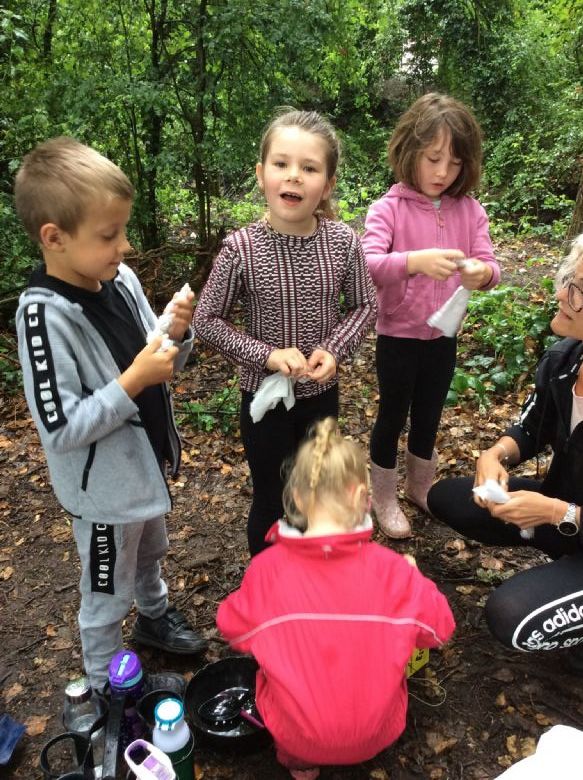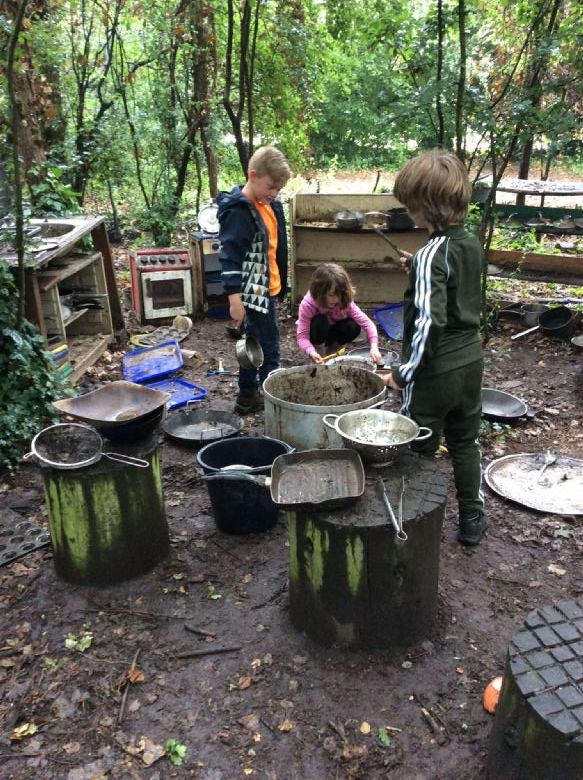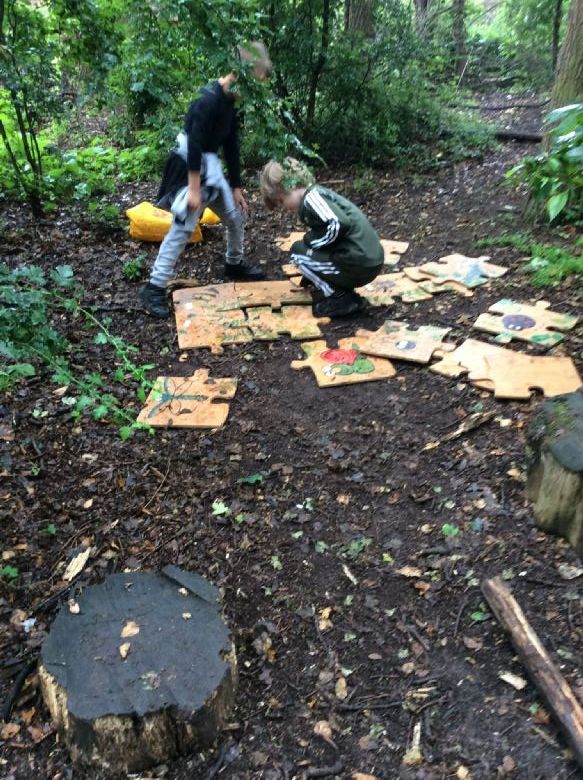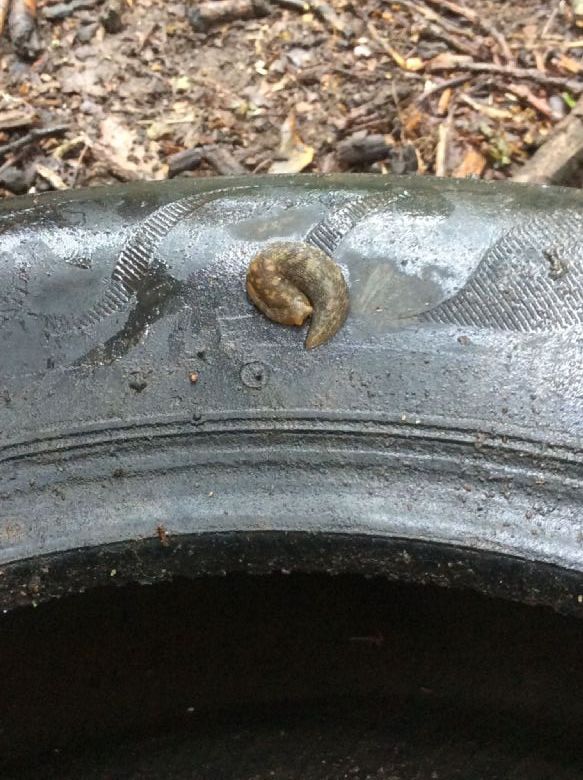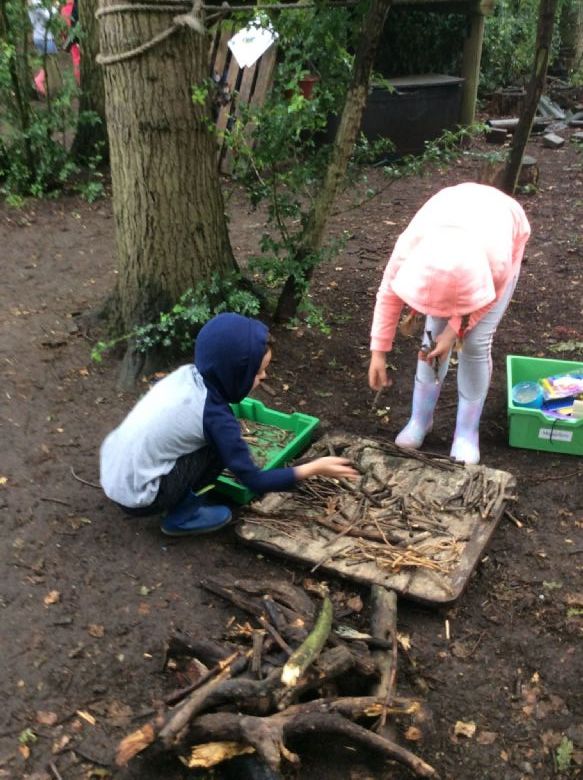 Then today, we have had a lovely day thinking about juicy words to do with food! The children used delicious, super sweet, tasty, sticky, crunchy, lip smacking, scrumptious, enticing, delectable, flavoursome, tantalising, sugary and exquisite to describe the flapjacks they made.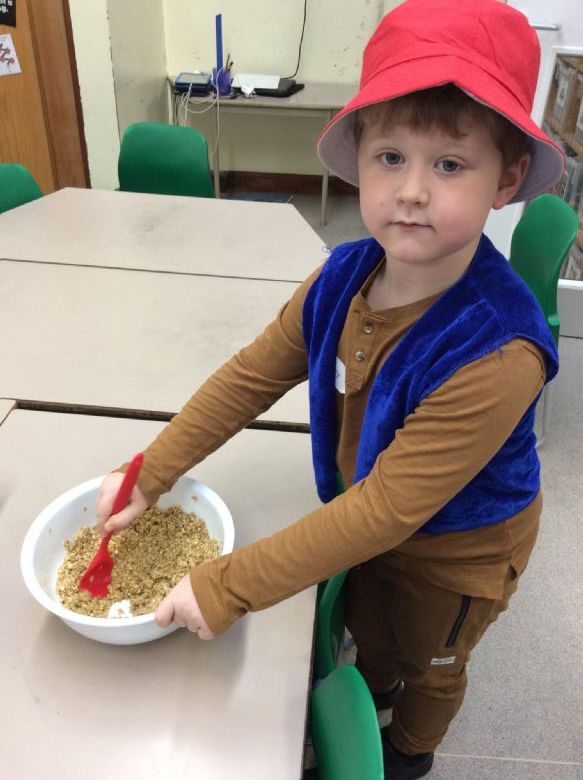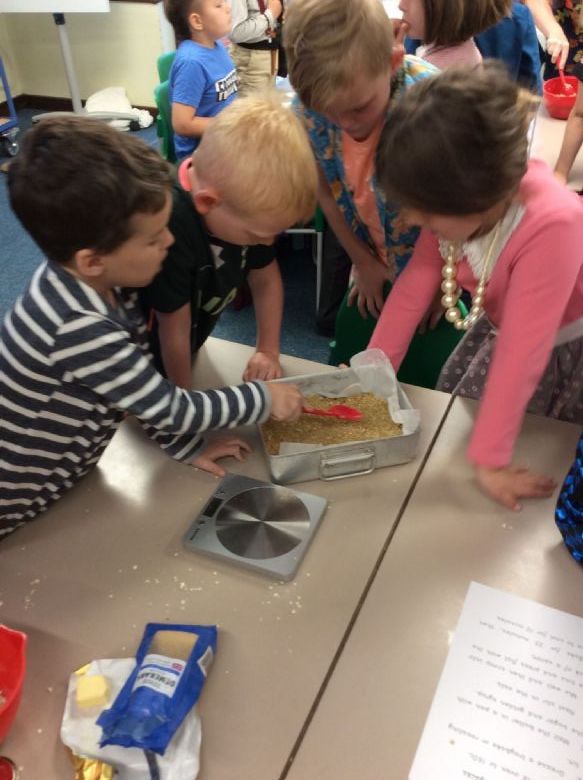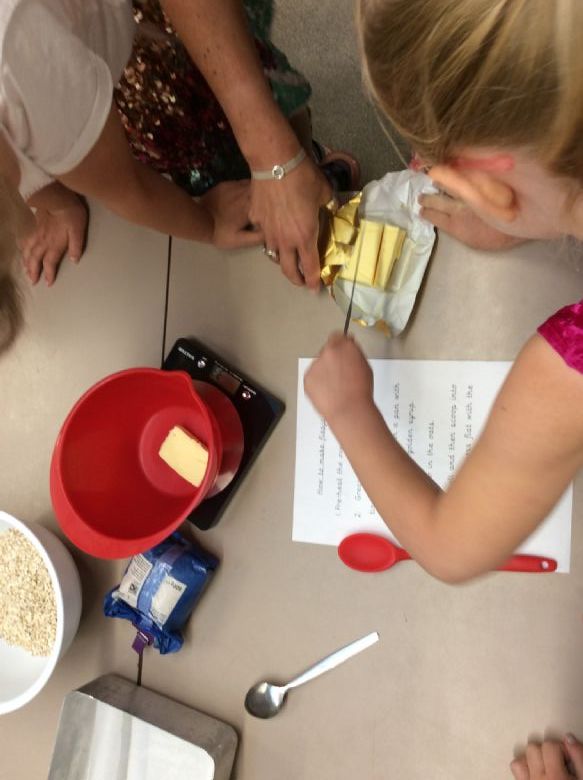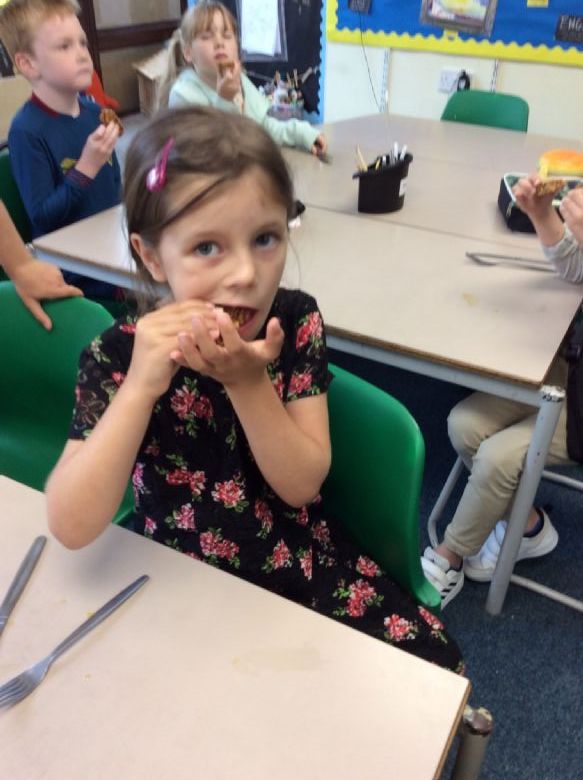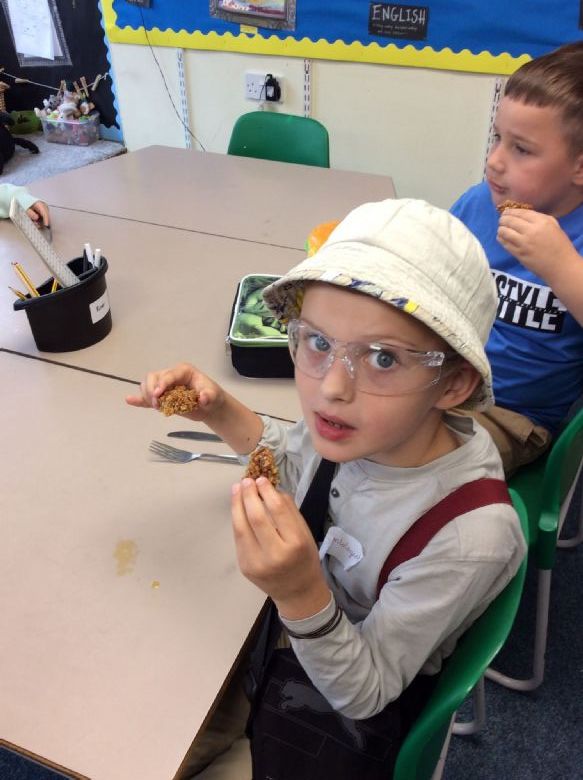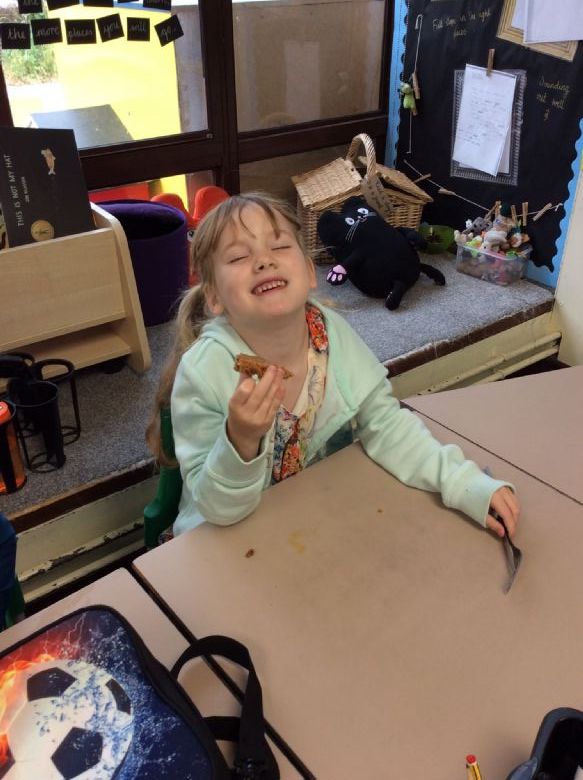 The children didn't some fantastic instruction writing after putting the flapjacks in the oven. What an exciting day! Thank you for all your effort with the costumes for juicy word day - it was lovely to see some great language being used.