Remote learning superstars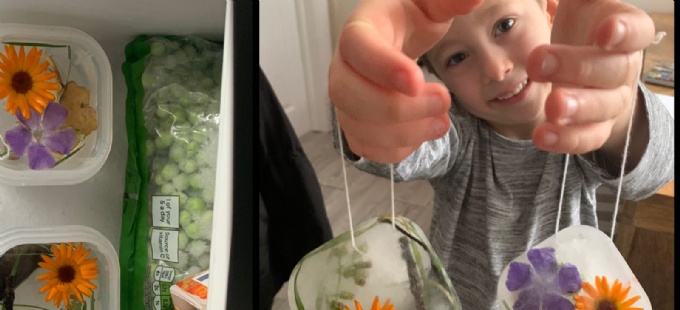 Despite not being in school, the Dolphins class have been putting their all into their online learning.
Our topic for this half term is focusing on the Victorians. Although we haven't been able to visit the Victorian classroom in Braintree, we were lucky enough to have a virtual tour and see some of the household items that the Victorians used. The children drew some fantastic drawings of these artefacts during this live session.
There has been some fantastic learning in maths as we begin to look at multiplication and division. The children continue to develop their writing, and have already written and published their own books this half term.
In the afternoons, there has been lots of hard work in science, history, outdoor learning, PE and DT. The photo on this blog is one of the beautiful ice sculptures created during an outdoor learning session. If you'd like to have a go at this activity, click on the attachment below.