Playtime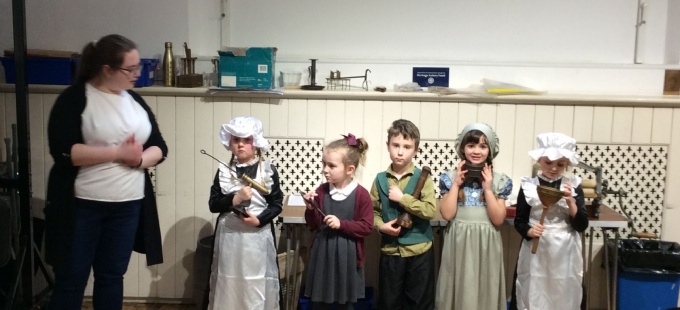 We have had a fantastic week with our new theme Play Time.
In history we discovered lots of interesting facts about Queen Victoria and the history of toys. The children created a giant timeline of toys from 1800s to today with a PlayStation 5.
On Wednesday we had our class trip to the Victorian museum, the children looked fantastic in their Victorian outfits. We had the chance to play with lots of Victorian toys and became detectives trying to discover the use of some rather interesting objects. We found out about Victorian washing, lighting fires and a rather heavy object for straightening the trim of a maid's hat. In the afternoon we were met by a rather strict teacher who took us into a Victorian classroom with wooden desks. In the classroom we counted to 20 and had to repeat our 10 times table. Using a chalk board and pencil we practised our handwriting and all children hat to use their right hand. One poor child was told off and made to wear the Dunce hat.