Let it sew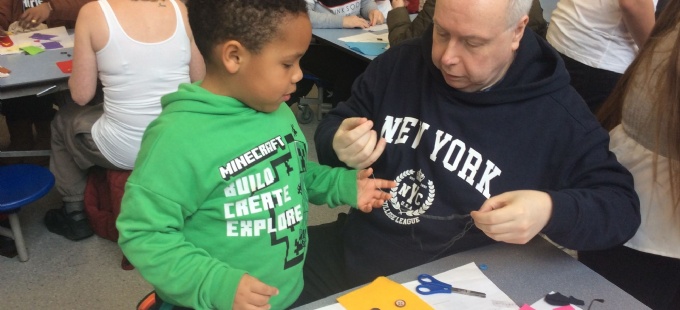 A wonderful week in the Dolphins class
A busy few weeks in Dolphins class with lots of fun and creative activities despite the rain hampering our outside lessons. In Art the children loved discussing the creation of Andy Goldsworthy. Luckily lots of children had already collected natural resources over the weekend before the week of snow and rain came. Unfortunately, we didn't get to go outside to create the natural pieces of art however, we turned to classroom into an art studio and covered the tables in shells, leaves, branches, flowers, sticks and stones. The children created some beautiful patterns and using their previous lessons on sketching drew the artwork into their books with the focus of shading and hatching.
In DT we had a fantastic morning sewing Wild Things, thank you to everyone that came along to help thread the needles. The children had a wonderful time and created some interesting and unique stuffed felt Wild creatures from their own designs.
English the children produced some incredible vocabulary when writing a diary as the character Max. We had lots of fun acting out the story and discussing how Max would feel being sent to his bedroom and then a forest growing behind his bed. I have been so impressed with the children's resilience and the stammer that have shown in completing this piece of work. Congratulations to Luna who had her work displayed on the school writing display.
PSHE we have had lots of conversions about keeping healthy and how we can all make sure we keep a balanced diet and take on lots of exercise. The children were very sensible when discussing medicines and all new that a grown-ups are responsible for giving them any medication.
RE we have been enjoying looking at the Shabbat on the 7th day of creation when God rested. We thought about what would happen if God hadn't rested on the 7th Day would they of made mistakes when creating the animals? We had some fantastic drawings of mixed-up animals.