Motivated by Mondrian and music...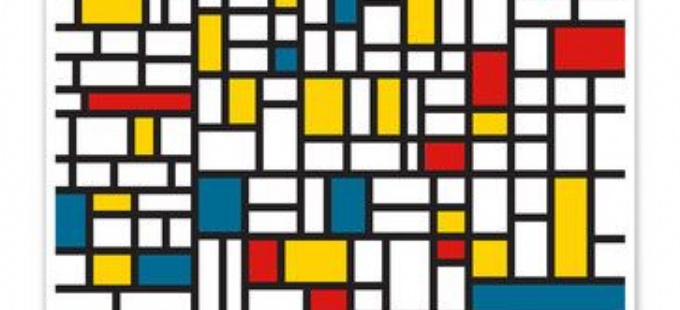 We've been going art crazy this week!!
We have continued to look at Mondrian and the art work he created. He is known for creating art whilst listening to music. Music inspired him. We had a go at listening to different types of music whist drawing. Thinking about how the different types of music inspired us and made us feel. We listened to jazz, rock, pop, country, classical, garage and opera. Have a look at the children working together to create their own art inspired by music.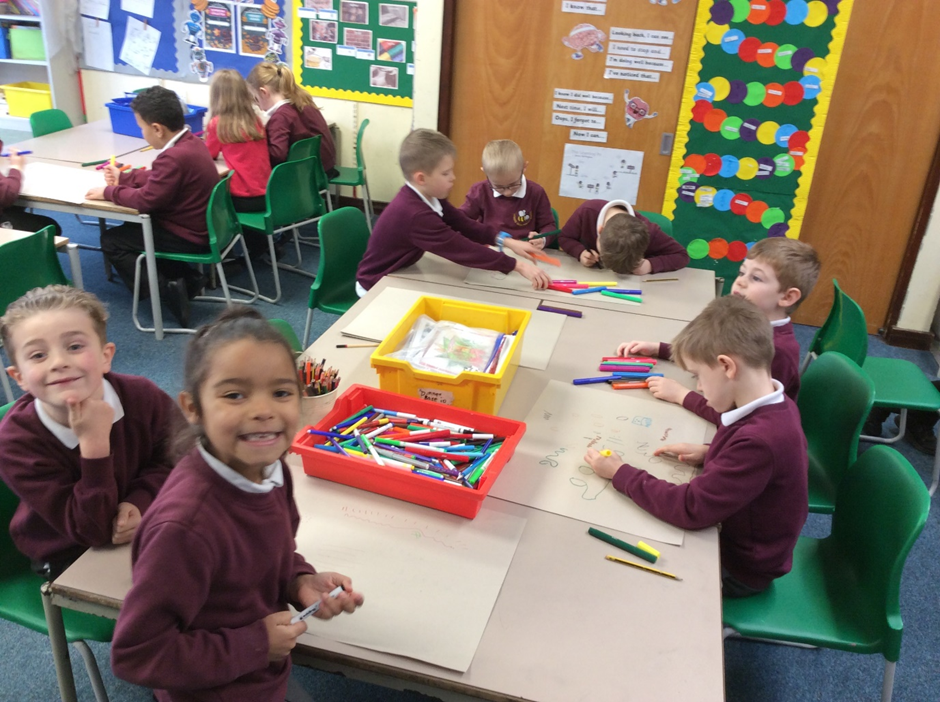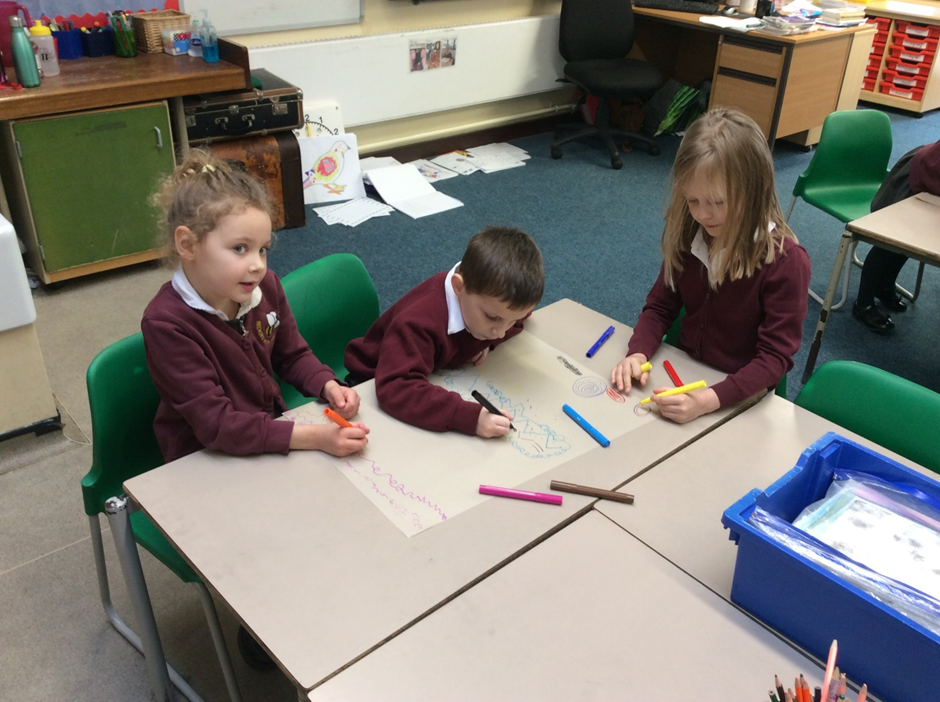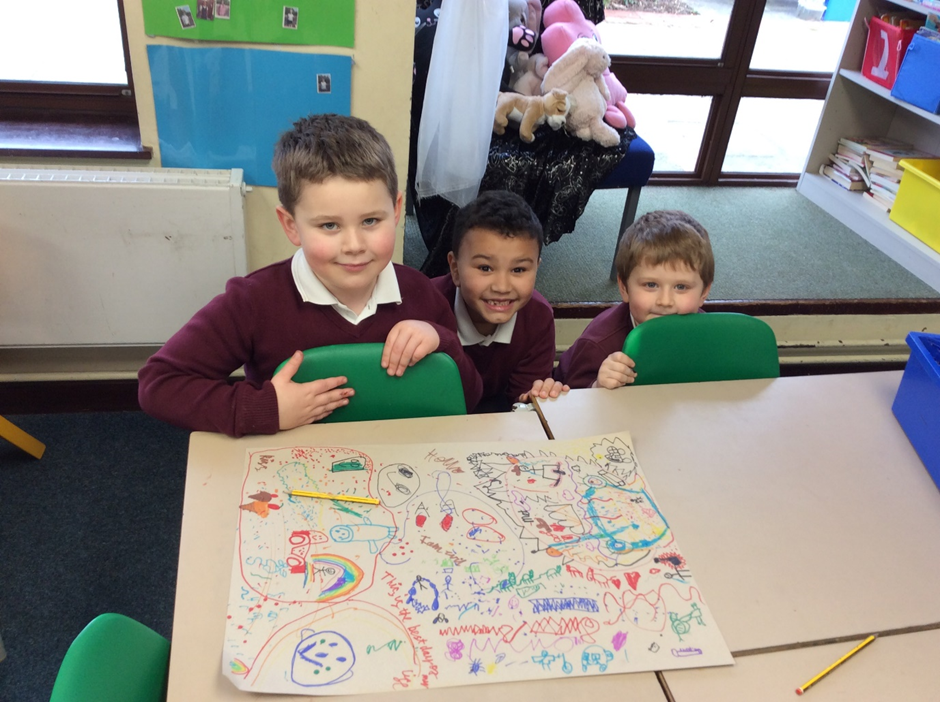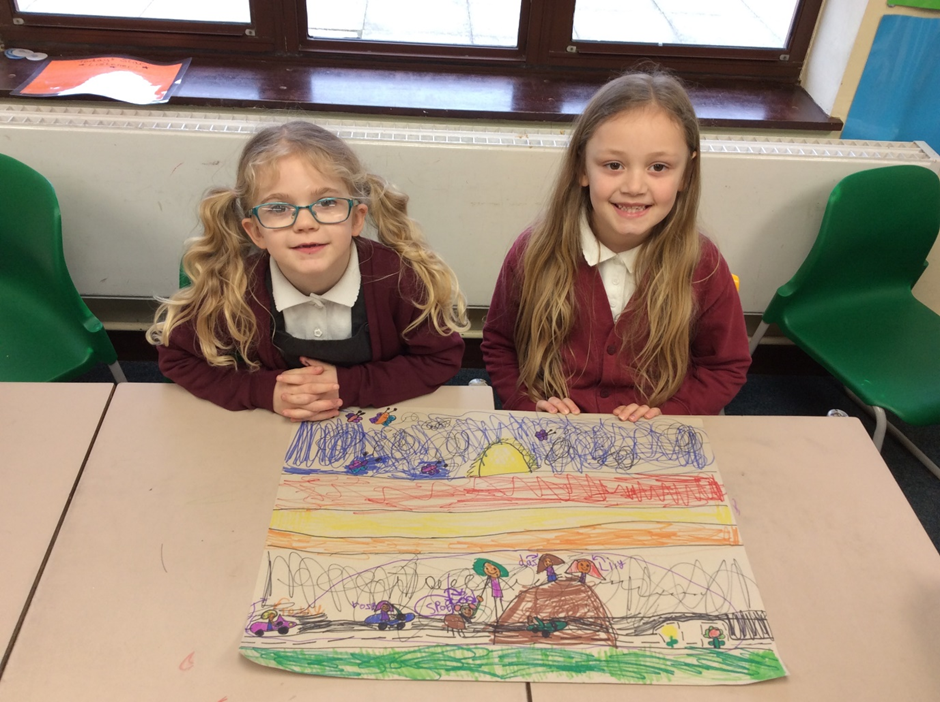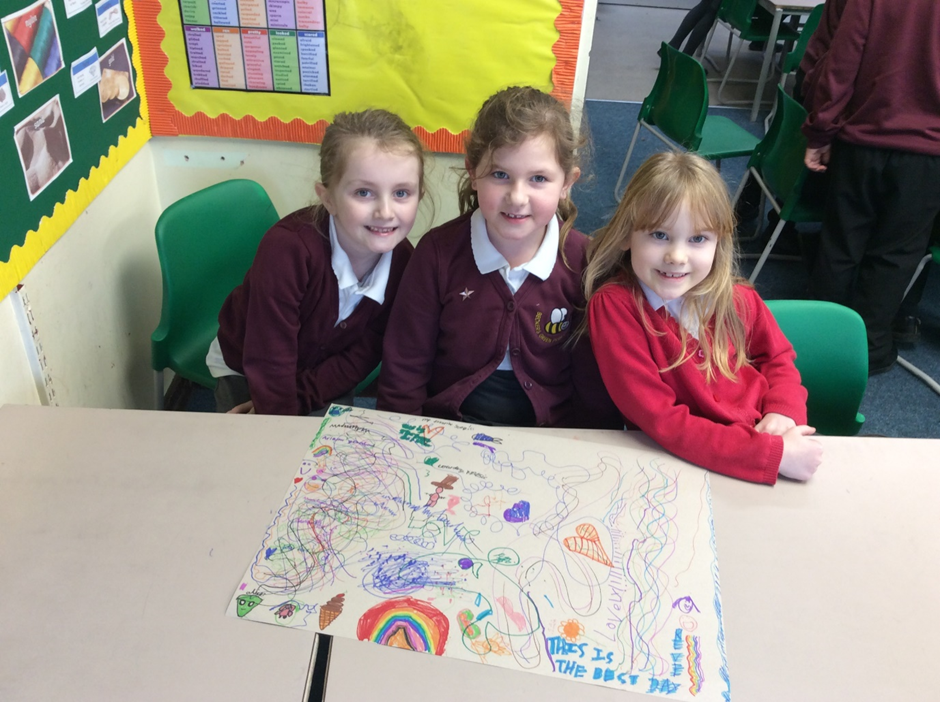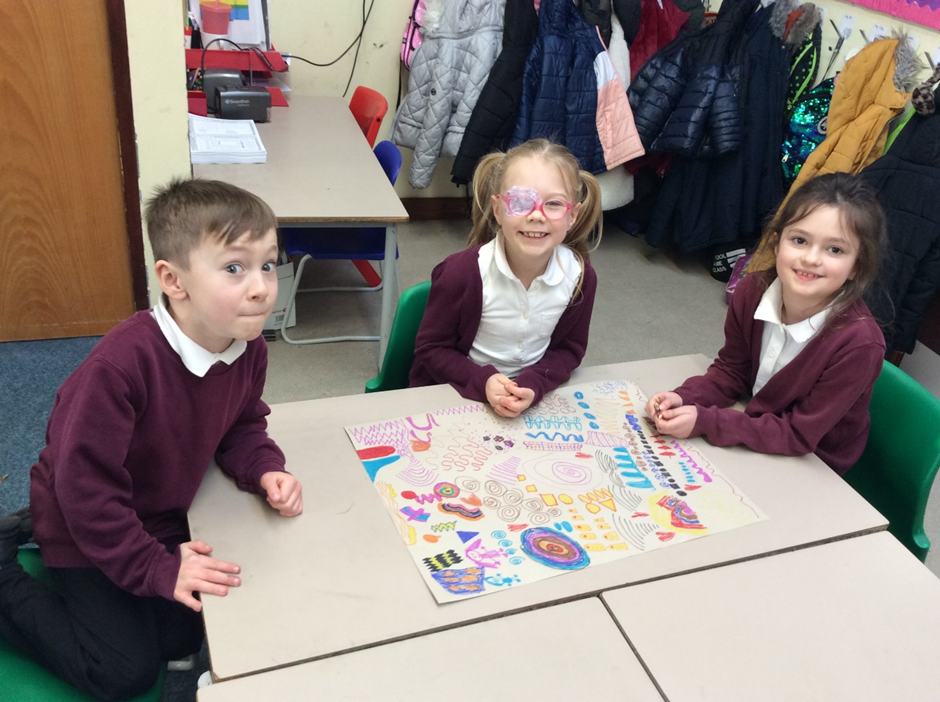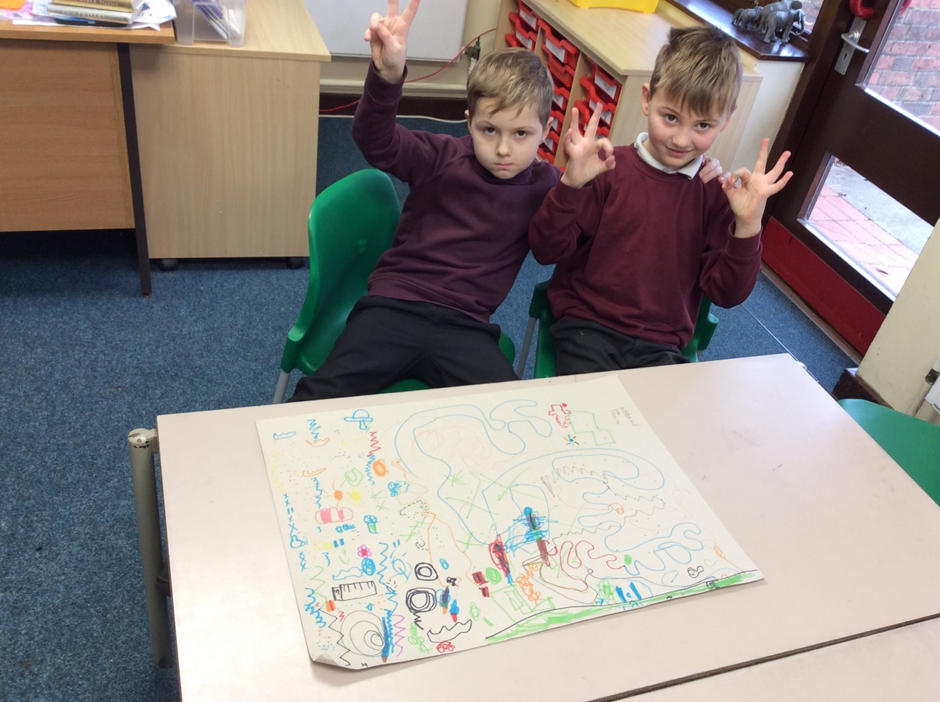 We then used the primary colours to create pictures in the style of Mondrian.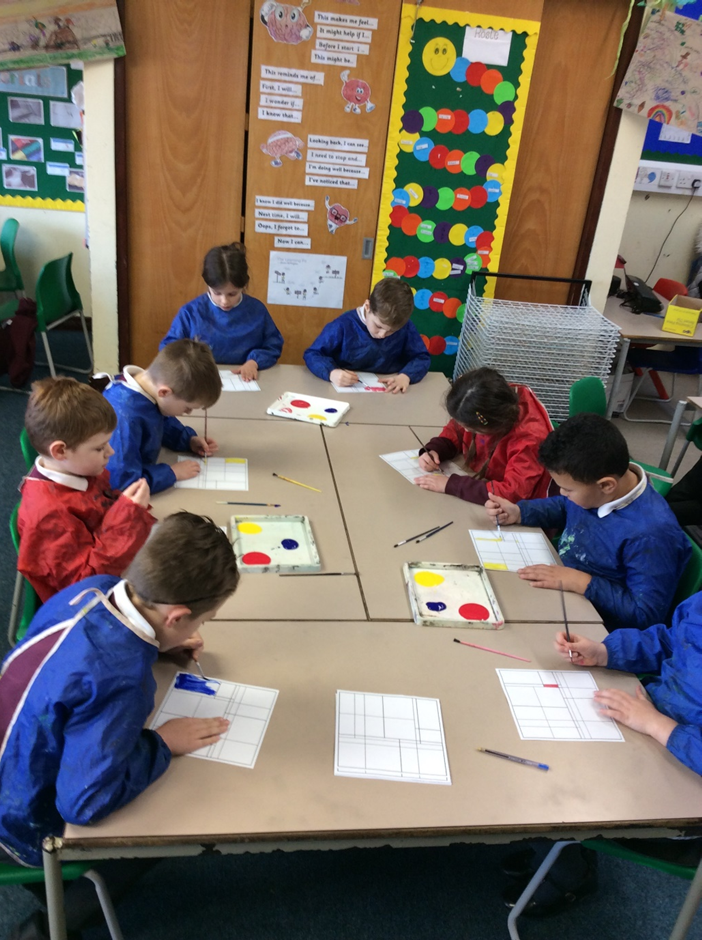 In literacy, we have been writing a fact file about snails. We found out what a non-chronological report is, and then we researched all about snails. We then used the information to write up our own report. Next week the children will choose another animal and will again create their own fact file about it.
In maths, it's been all about data!! On Monday and Tuesday we looked at tally charts and how we use them to record data. On Wednesday and Thursday we moved on to pictograms and how we use them to record and also how we can use them to interpret data. At the end of the week we looked at block diagrams.
A big well done to Ethan who has reached the top of Rosie the reading caterpillar!! 50 plus books read since September! What an achievement! Keep it up Ethan!!