Having fun with DT!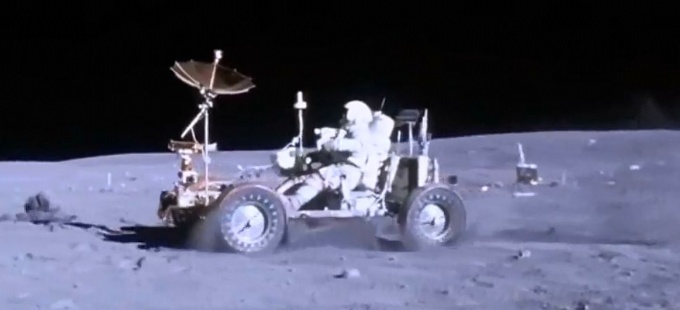 A very strange week this week with so many children off!
For those still standing we finished the week off with a mini DT project. We looked at and discussed what a moon buggy was, what it was used for and what it looked like. The children were then shown the materials that they could then use to make their own moon buggy. First job was to design it! We had some incredible designs, really thoughtful, about what might be needed on it. After designing it they then used egg boxes, shiny paper, dowel and wheels to create their model. Such a good job referring back to their original designs to make sure they matched as closely as possible. They then had to evaluate their model thinking about what changes they made during the making and if they would try anything different next time. Some super work!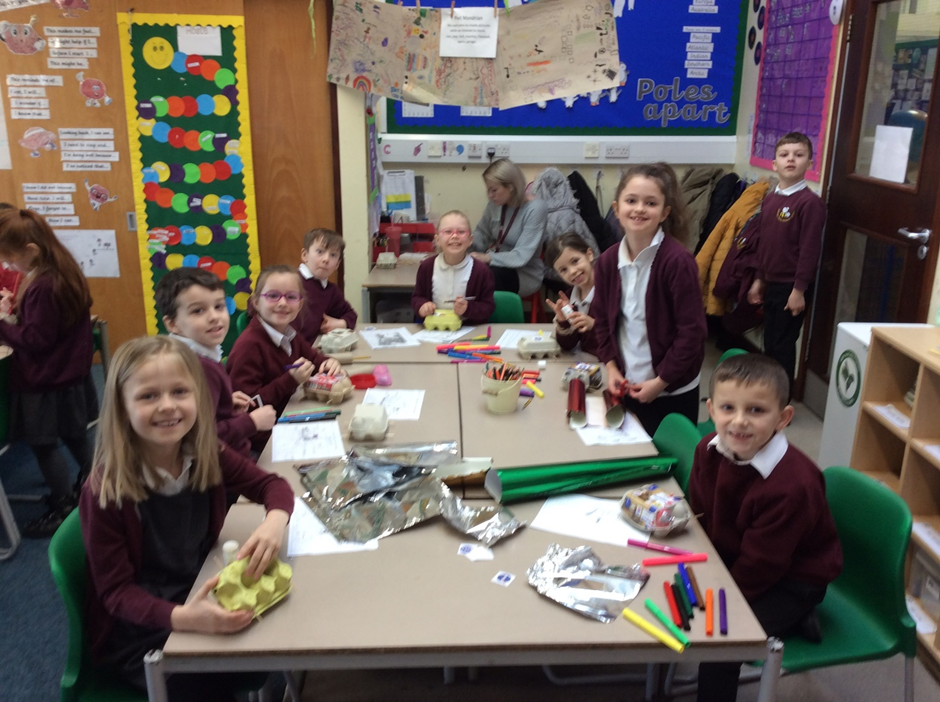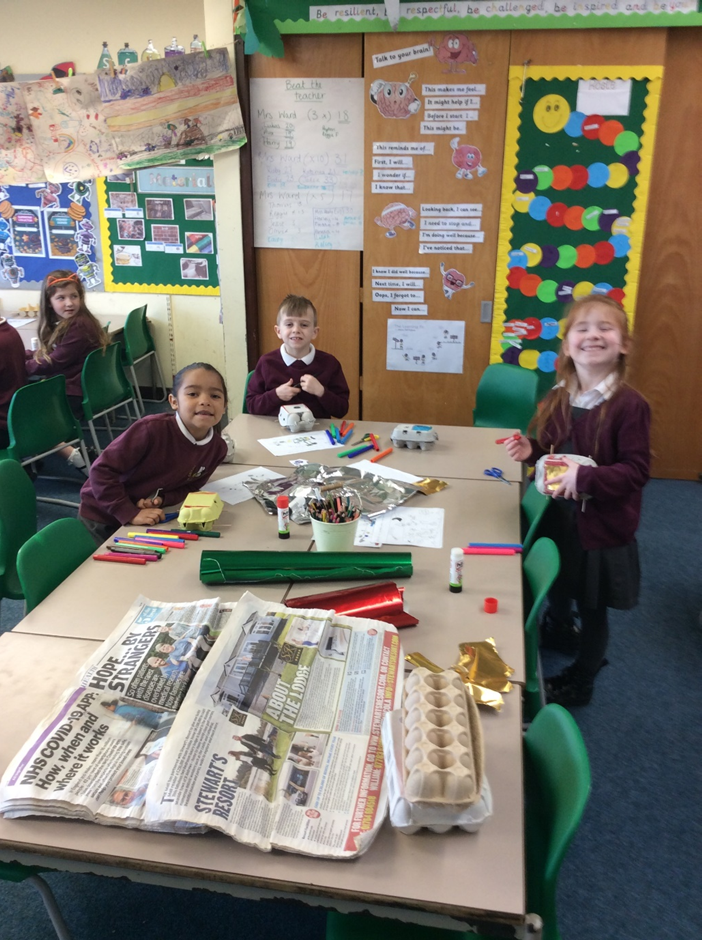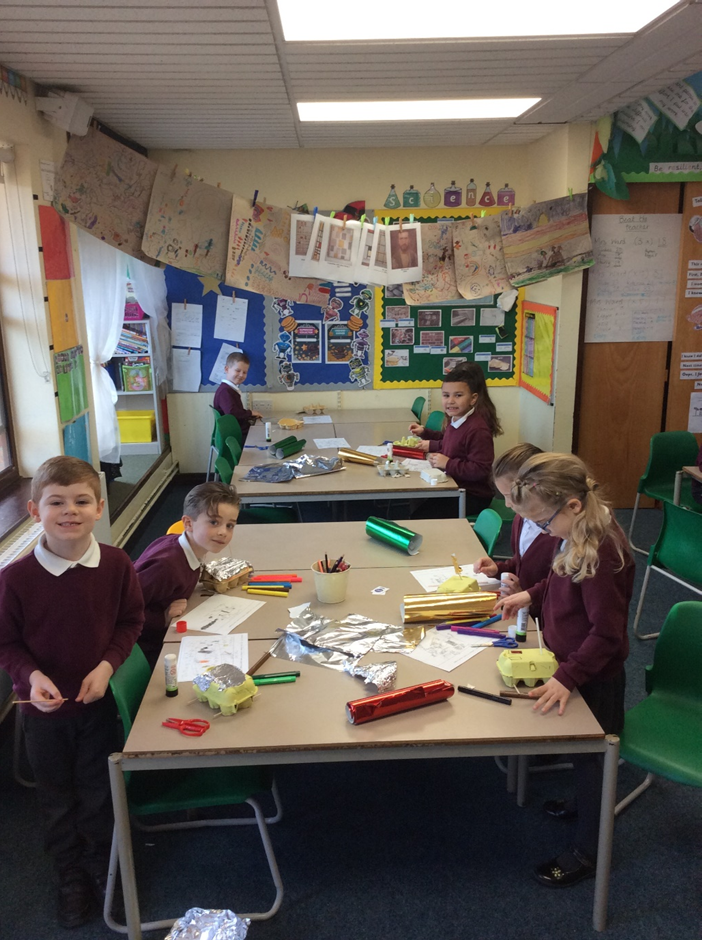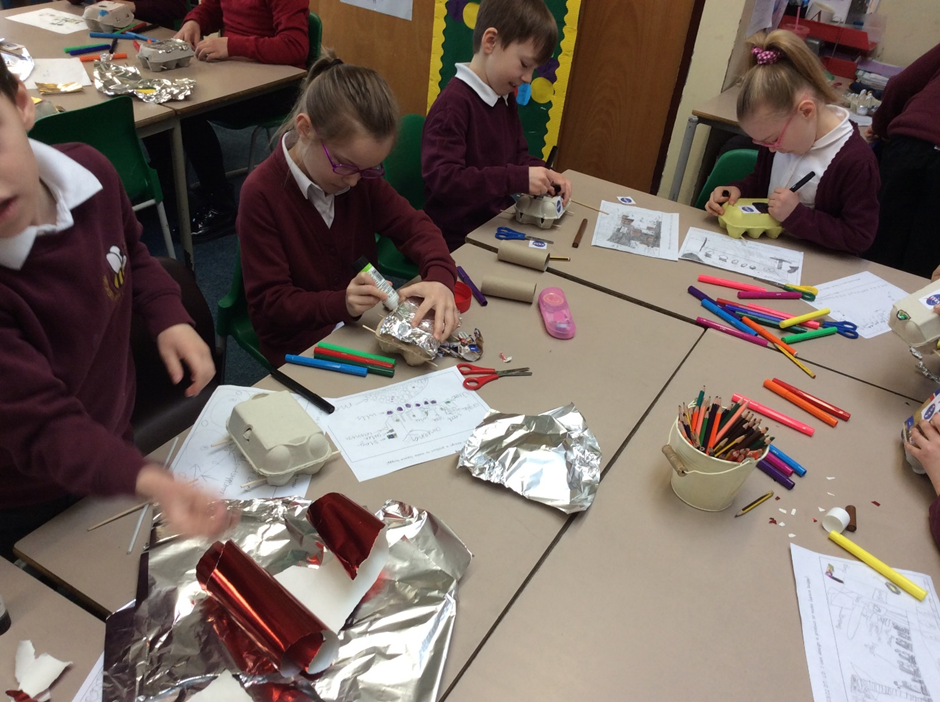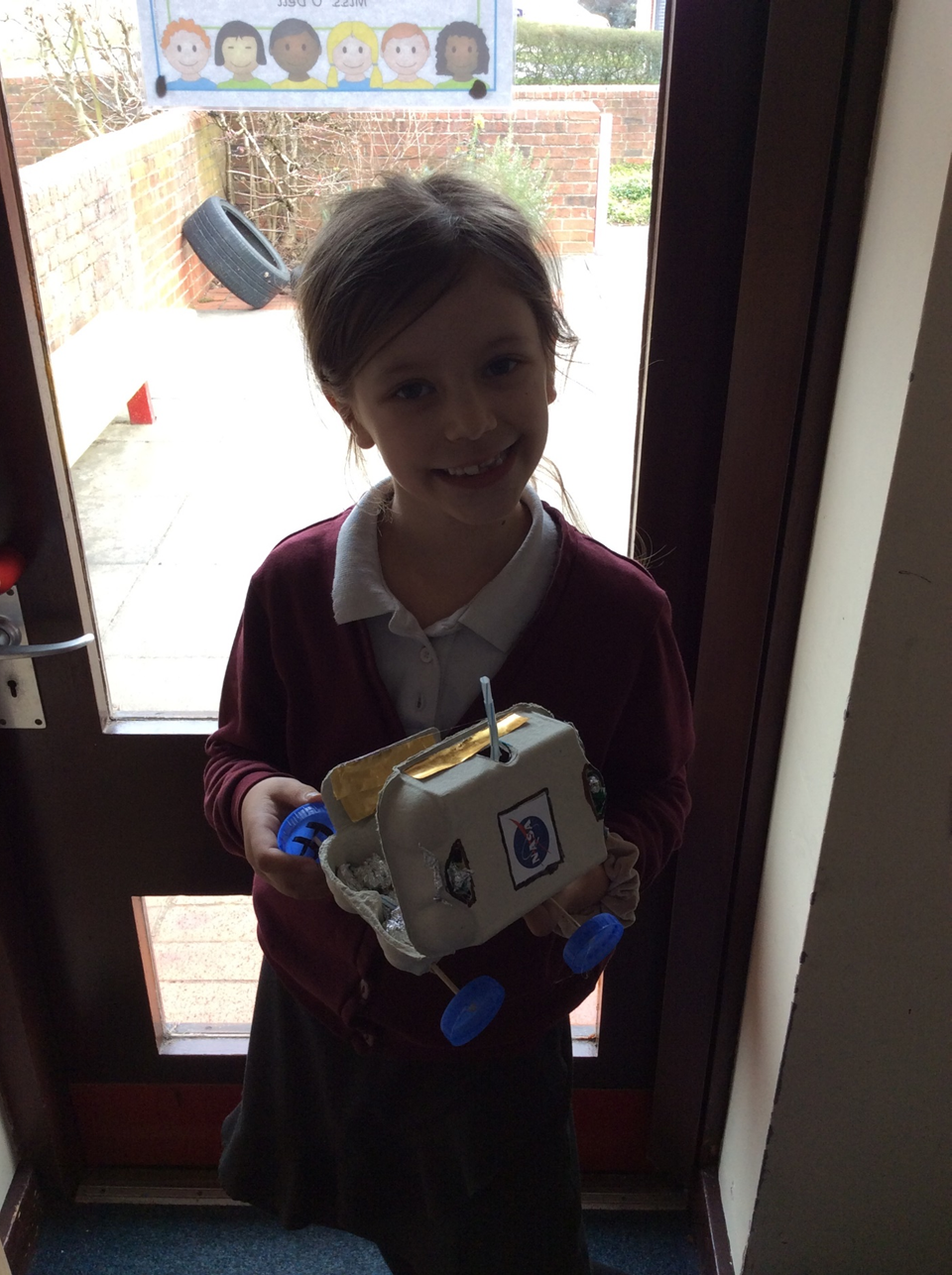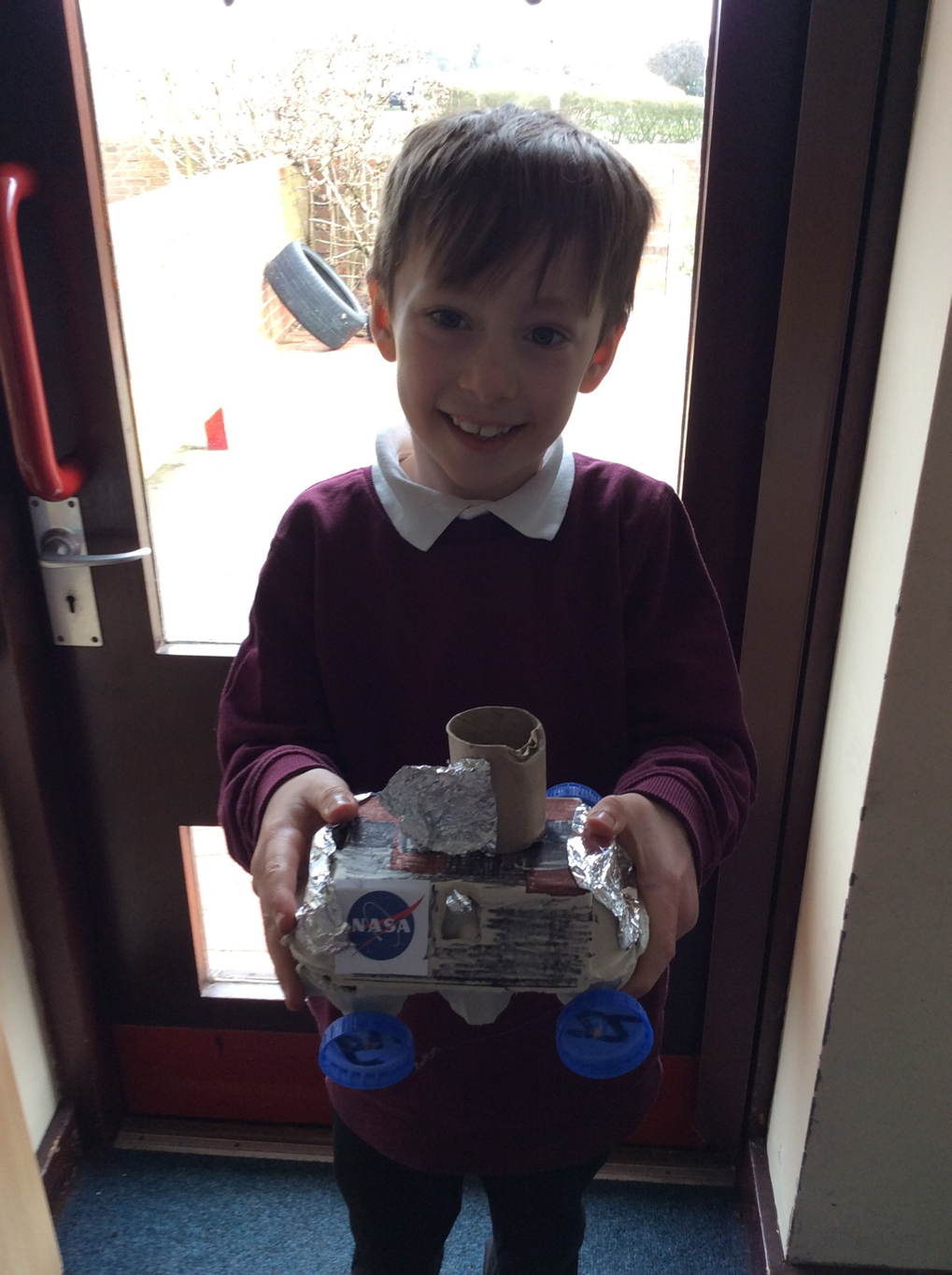 In maths we have been starting to think about fractions. Thinking about halves and quarters this week.
Literacy has been story writing. We read the book 'The way back home' by Oliver Jeffers, then we innovated it by changing a few bits and then had a go at writing our own story.
Mrs Ward sends a ping out on Monday morning with the home learning grid for that week so if anyone is off with covid please refer to that. Any questions just email us.
Enjoy the weekend.