Science superstars!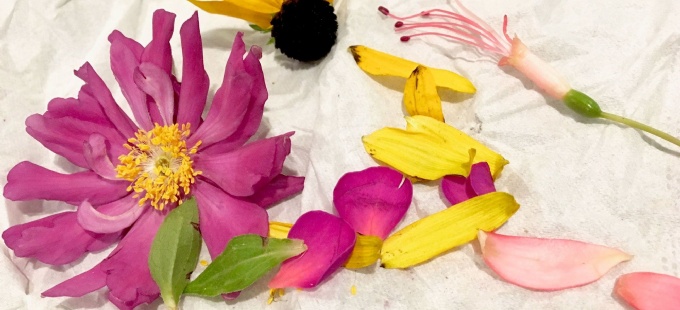 To kick start the topic it has been all about science this past 2 weeks.
As usual, busy, busy, busy!!
We have been learning all about deciduous and evergreen trees, plants and the different parts of a plant and what they need to grow. We have planted some sunflower seeds as part of an experiment and will grow them in different conditions (light/dark/water/no water) and see what happens to them.
Here are some photos of the children with their dissected tulip. We pulled them apart and them labelled the parts.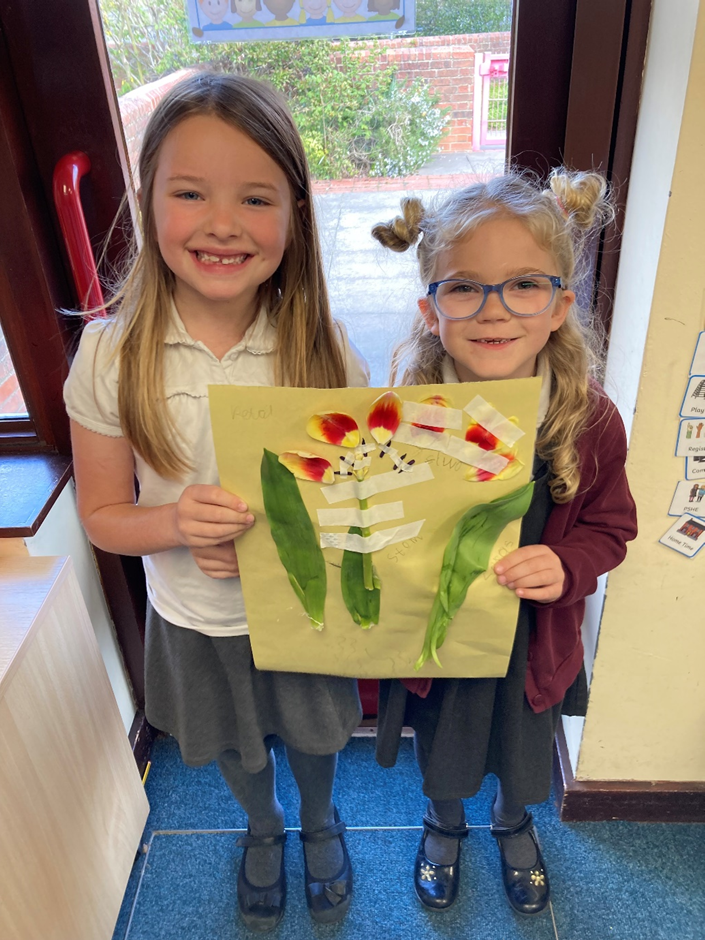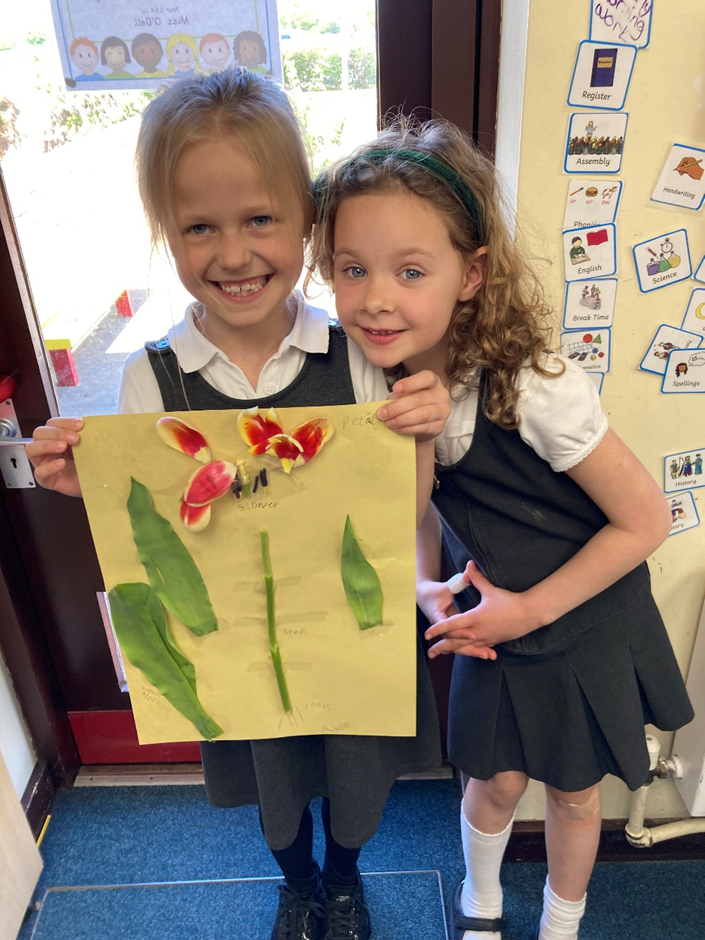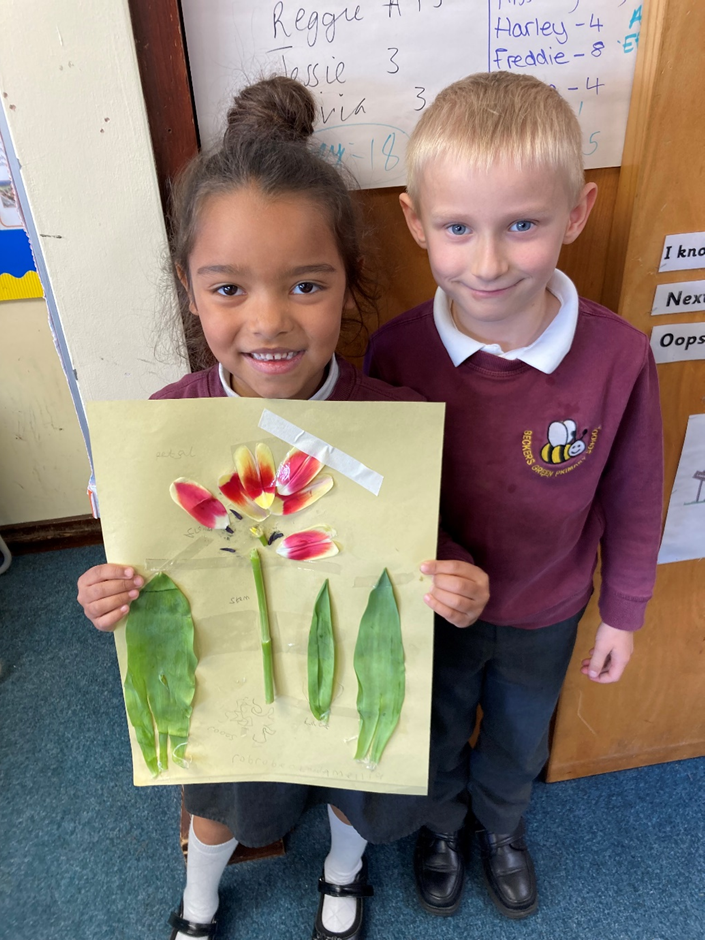 We tasted some fruits with seeds in and discussed seed dispersal.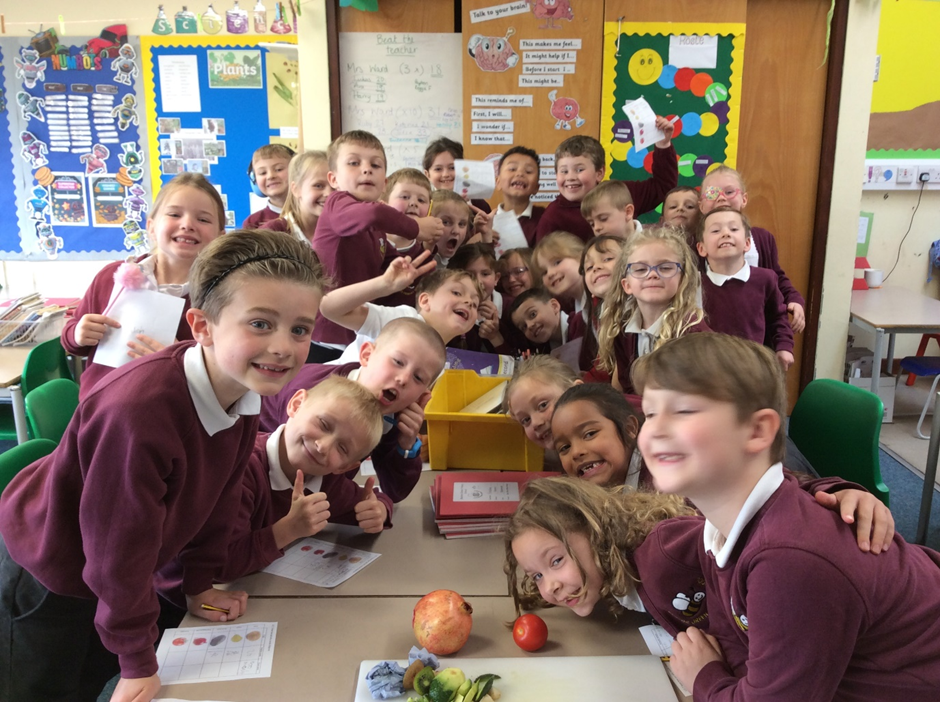 As part of our literacy we planted the seeds and then wrote instructions on how to plant them focussing on time connectives and imperative verbs.
Maths has been all about length and measurement. Also thinking about word problems and using the 4 operations with length (addition/subtraction/multiplication/division).
We have also started learning some songs for the jubilee picnic later on in May.
Star of the week this week was Jessie. Always keen to learn and she showed resilience this week during maths when the GO challenge was getting harder. Good girl Jessie! Keep it up!