Amzing Art!!!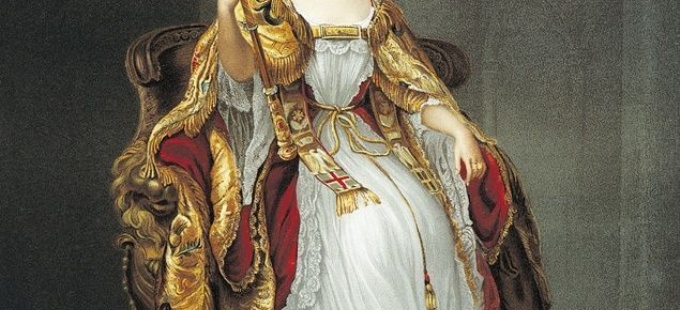 We have been carrying on with Victorian topic this week.
It was all about creating a watercolour portrait picture of Queen Victoria. We learnt about Sir George Hayter who was the Queen's official portrait painter. We experimented with watercolour paints and techniques before using viewfinders to draw parts of Queen Victoria portraits. Children then drew their own picture of Queen Victoria before suing watercolour paints to finish them.
They were fabulous!!!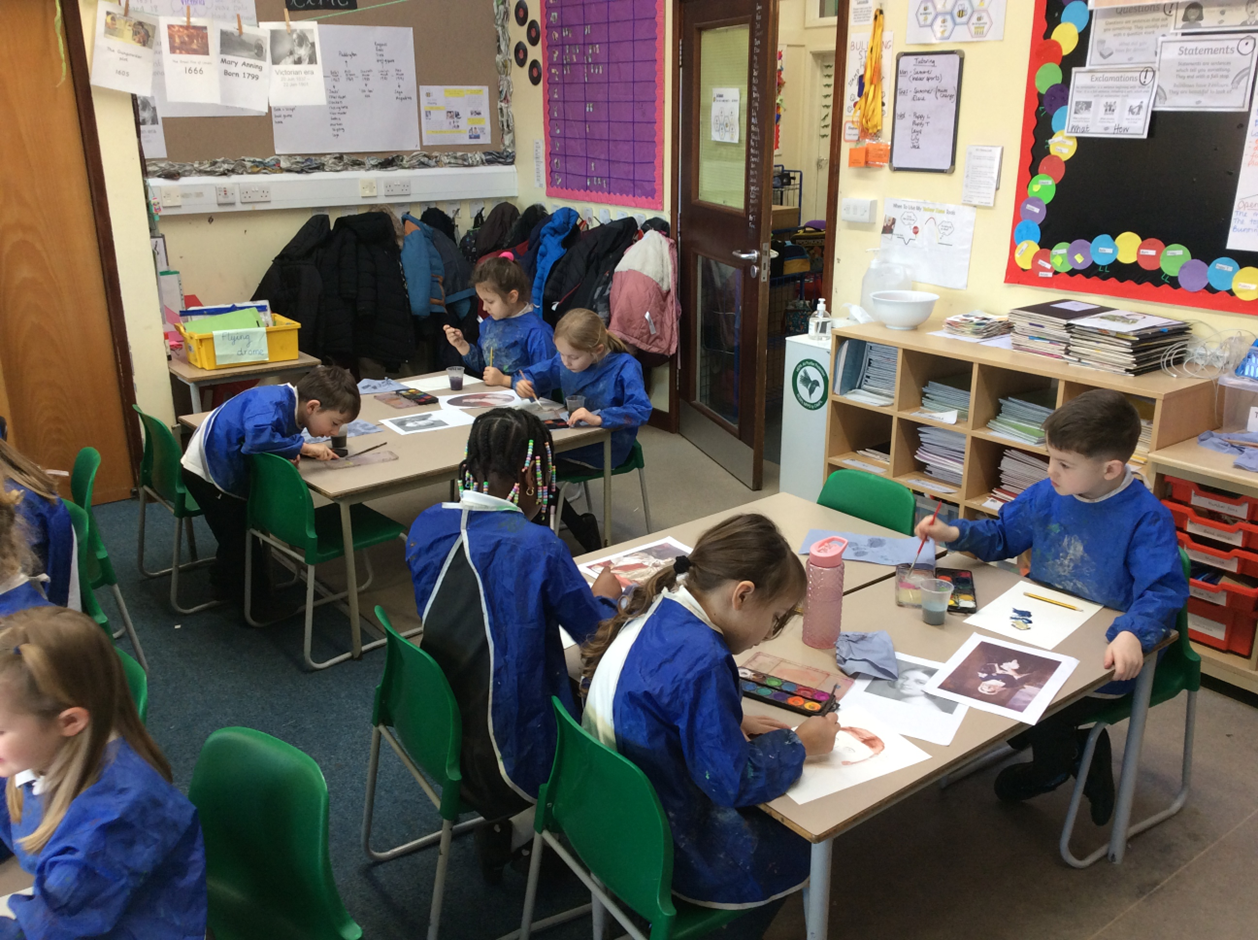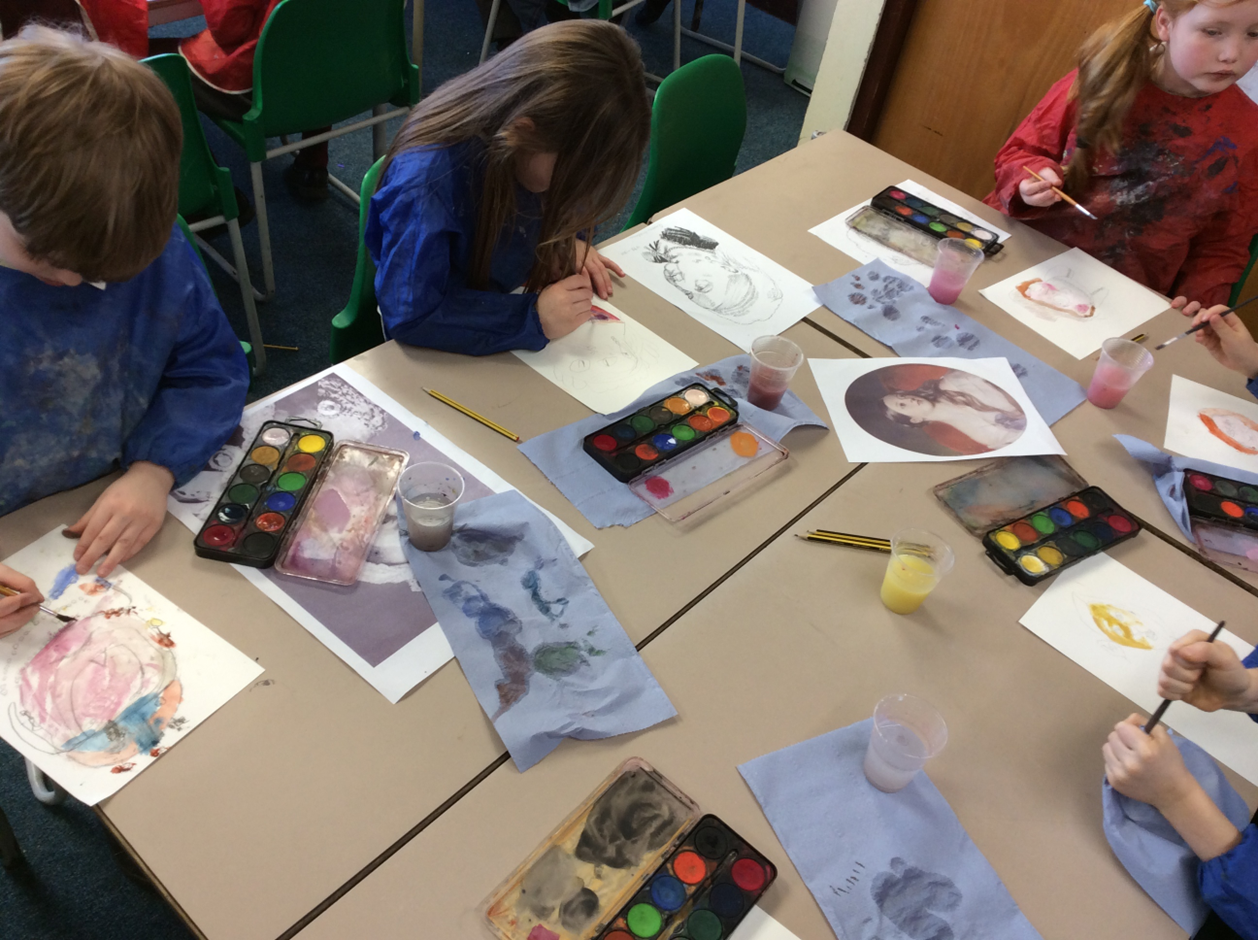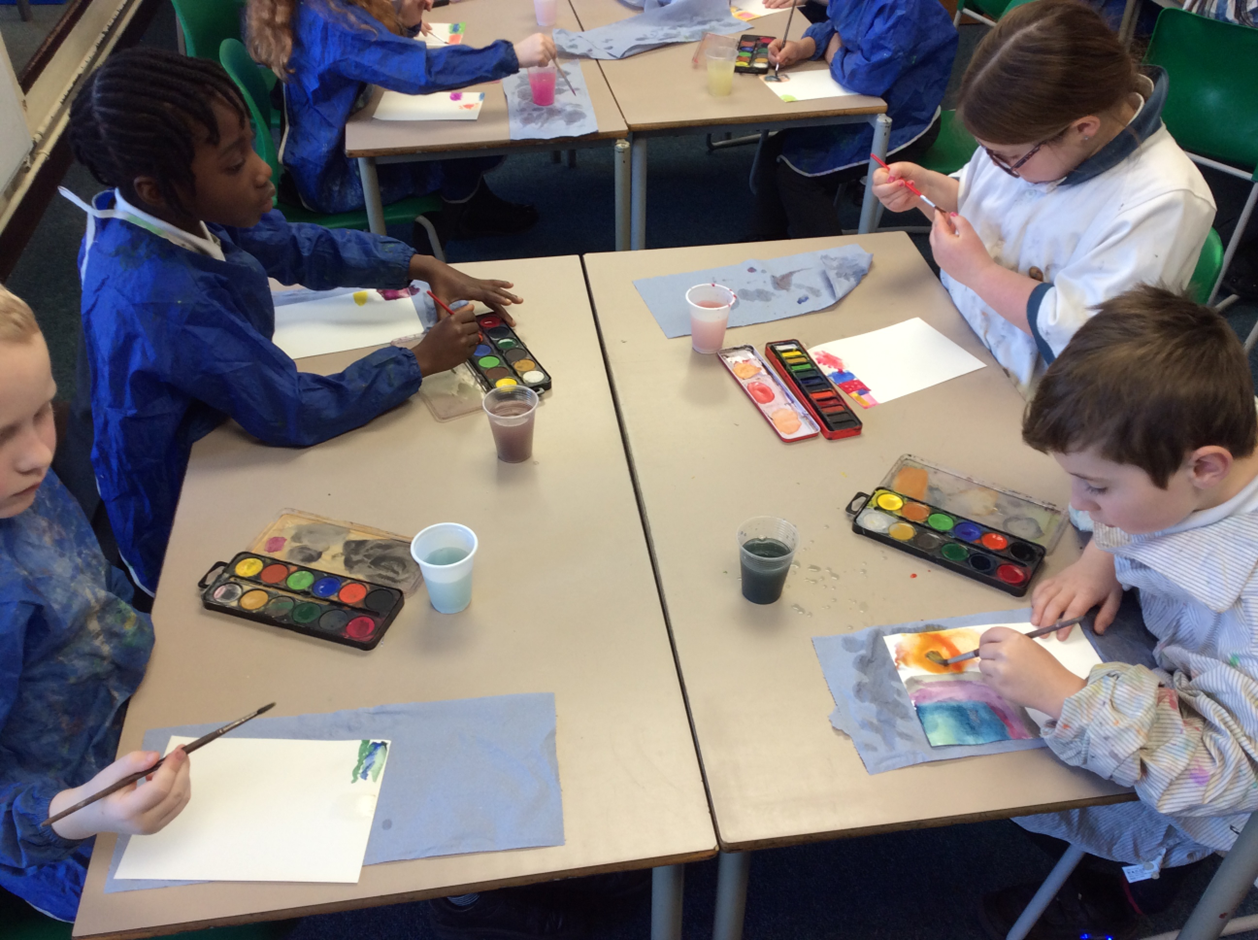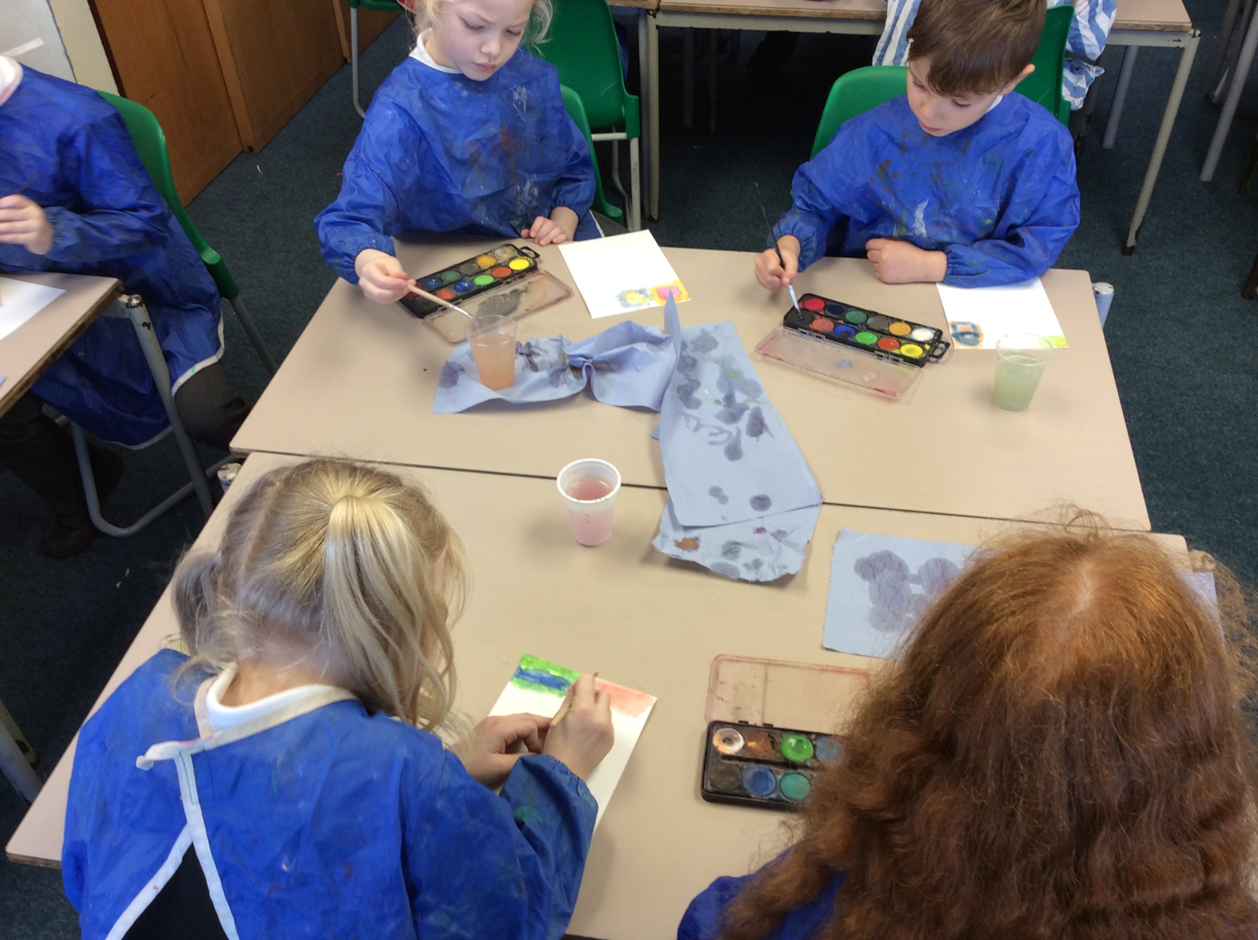 In maths we have been making equal groups and thinking about what equal means.
In literacy we completed our story. We innovated the story 'Lost in the toy museum' changing the dilemma and resolution. A fantastic job of story writing.