Go Wild!!!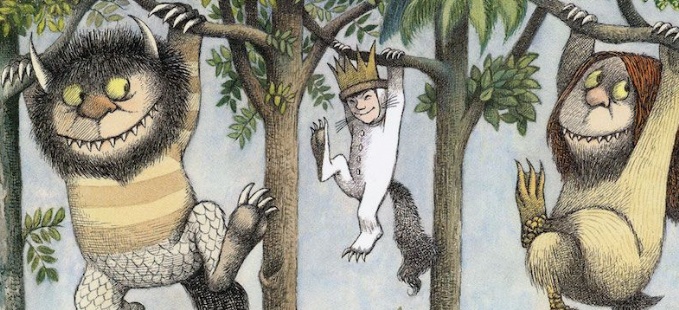 New half term .....new topic.....Go Wild!! Let's hope we have some wild adventures over the next few weeks...
Our literacy focus this half term is on the book 'Where the Wild Things Are' by Maurice Sendak. We read the book and then children got busy designing their own Wild Things.....here are just a few below.....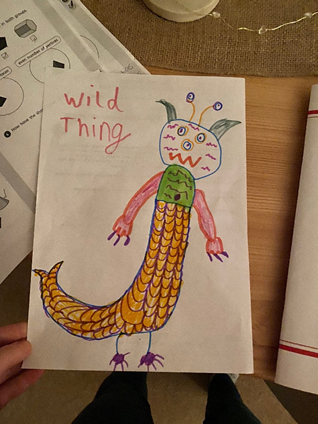 Look at this beauty by Emma Rose....I love the scaly tail and the googly antennae eyes!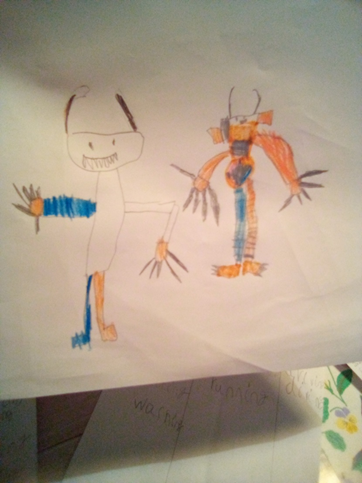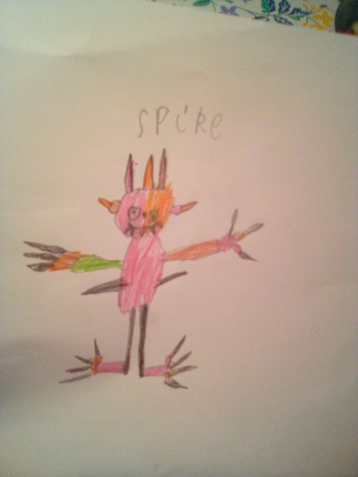 George drew these rather scary looking wild things.....Look at those sharp teeth and claws..Not sure I'd want to meet them on a dark night!!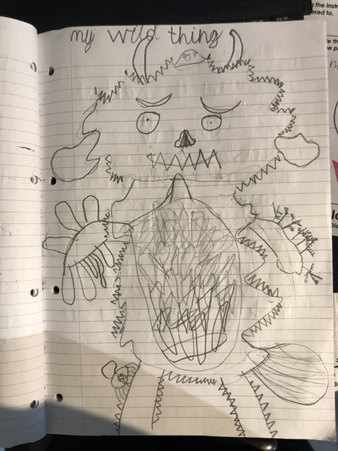 I love the detail on Nathaniel Bird's super pencil drawing....I'm thinking perhaps a friendly Wild thing?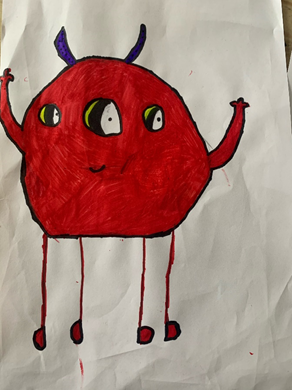 Aysa even named her Wild thing....Fluffy Fred Wild Monster.....She also told me that he is friendly....he certainly looks it!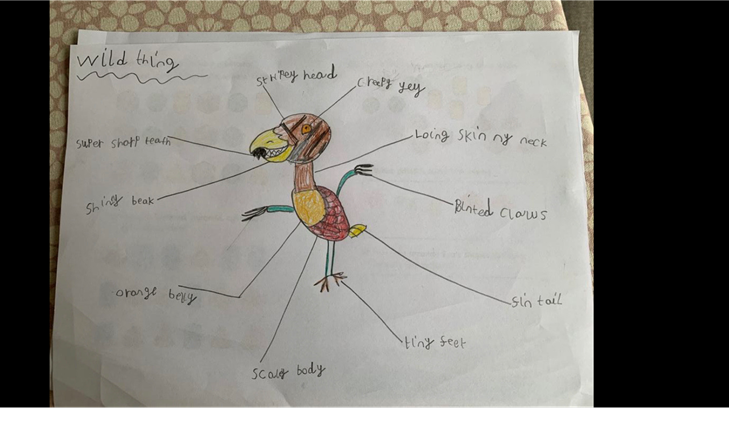 Just look at the detail on Leo's Wild Thing.....and those amazing labels explaining exactly what he looks like...Love it Leo!!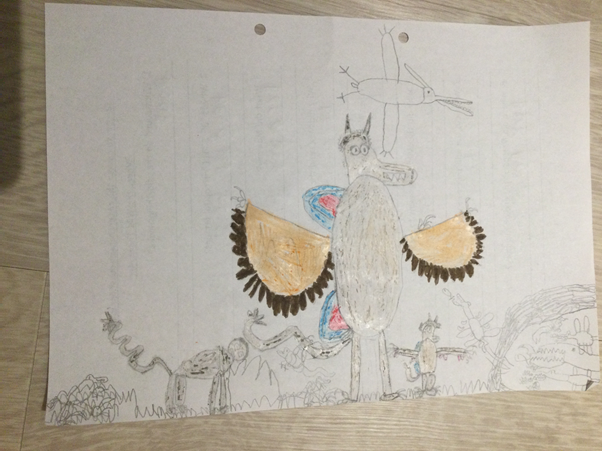 Erin has drawn a selection of Wild Things.....they are all fab Erin...well done!
Maths
Mrs Ward started them all off on 3D shapes this week and Wowee.......they have all been amazing! Such great work being sent in!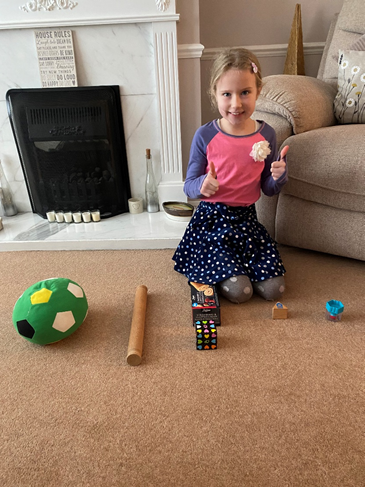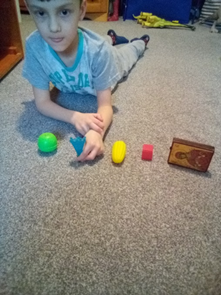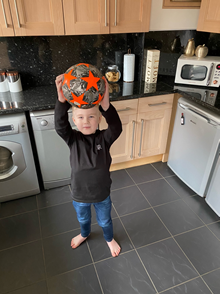 We had 3D shape hunts at home.....Great finds Emma Rose, George and Vinnie!! Amazing what you can spot in your house....
The children went one step further and even had a go at making their own 3D shapes...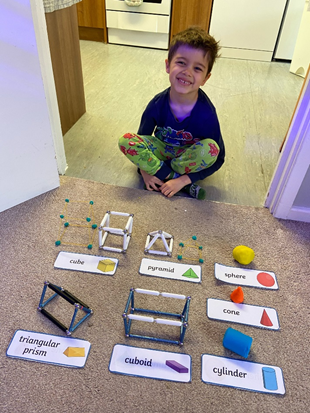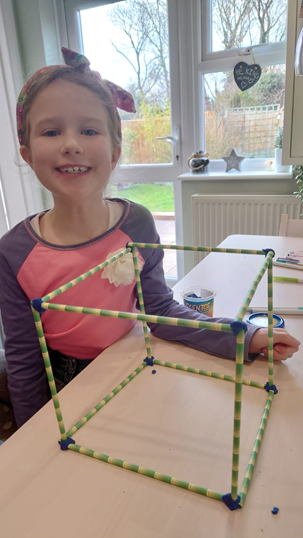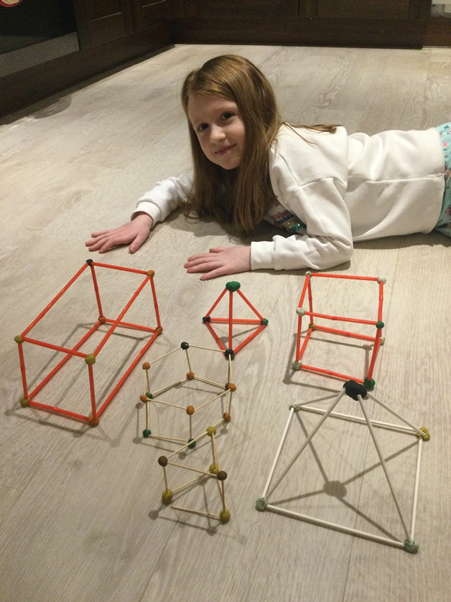 Great job guys.......they must have taken you ages......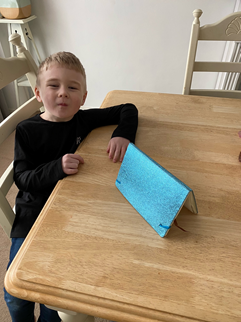 .....and look what Vinnie's done there.....the notebook opened up and cleverly balanced ......can you tell what shape Vinnie has made?
Geography
Go Wild is a geography topic and we started this week by recapping what maps are and why we use them and what we might see on them...The children's task was to draw a map of their local area and how they get to school.....Just look at what they did.....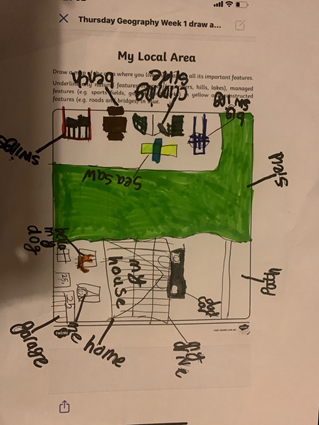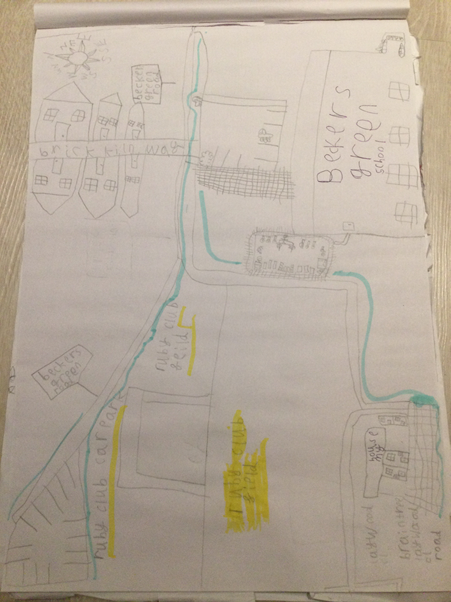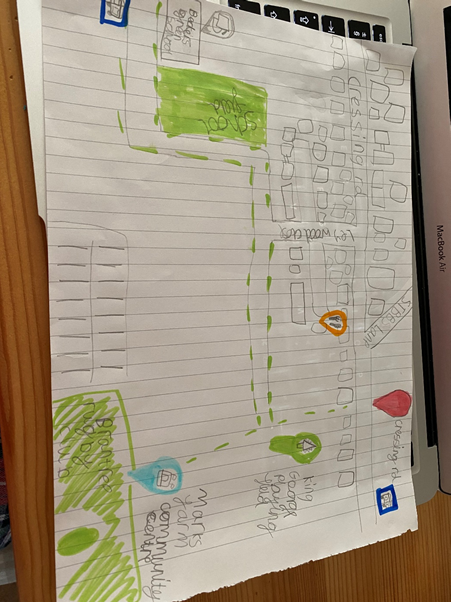 Great detail by Aysa, Erin, Vinnie and Emma Rose....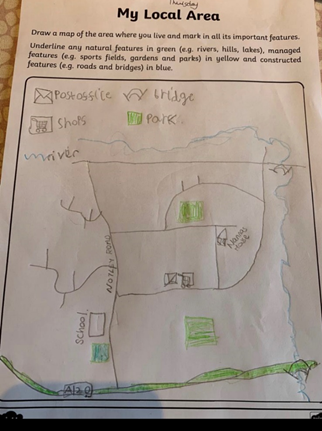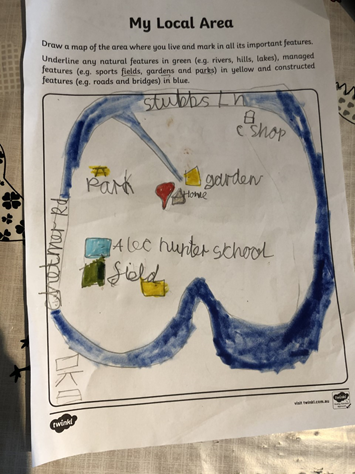 Leo and Nathaniel had some great ideas for symbols....
Teddy'lympics
Keep the Teddy'lympics entries coming in.....We love to see everyone working out at home!! Check out these guys .......look at the concentration on Leo's face!!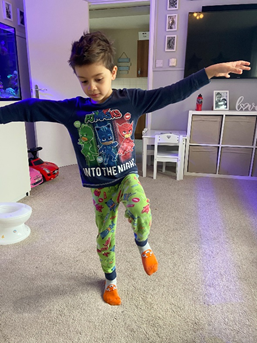 and look at Emma Rose giving it her all!
You guys are superstars!!
Science
Elephants love science and we always finish the week with a science lesson. This week investigating how we could melt an ice cube and what would make it melt faster. Look at my super scientists below giving it a go....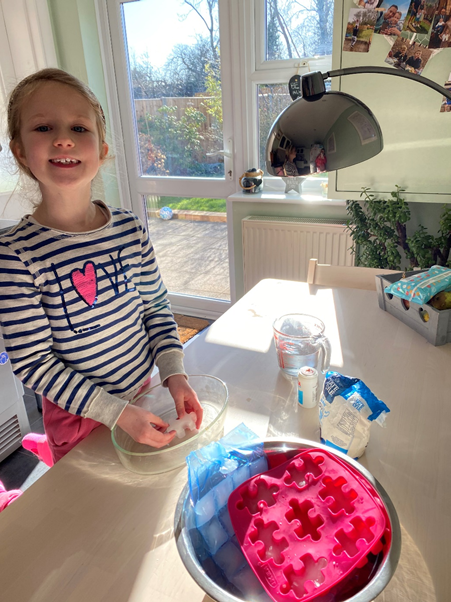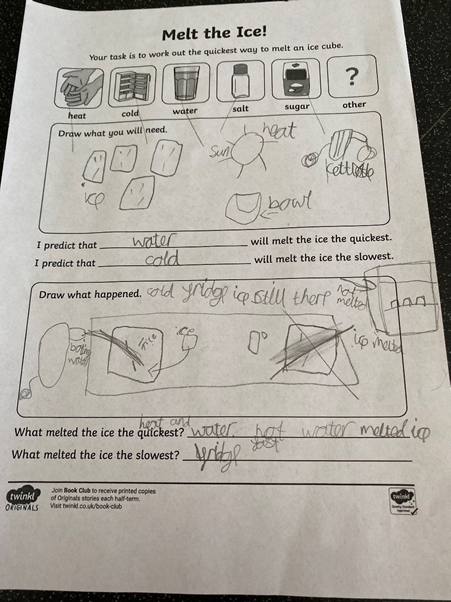 Those ice cubes look great Emma Rose!! I love them! Some great predictions there.....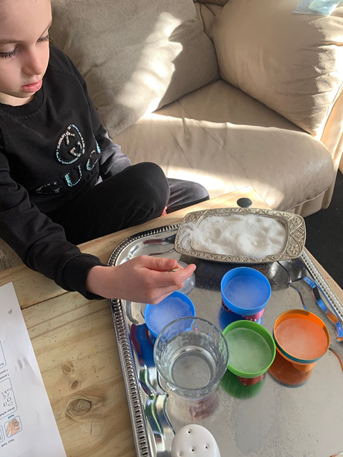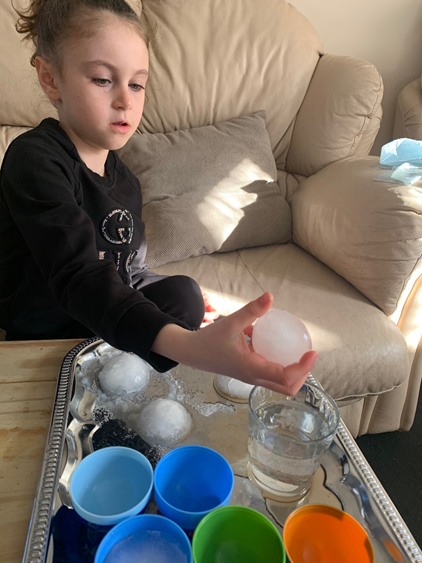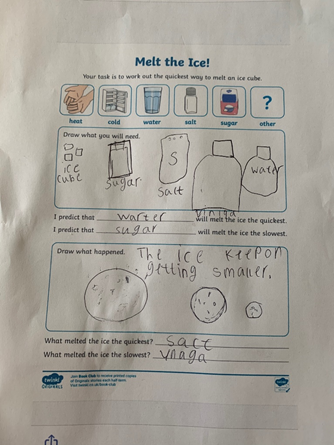 Aysa even thought of giving vinegar a go to see if it made a difference......
Super scientific thinking girls...! Well done!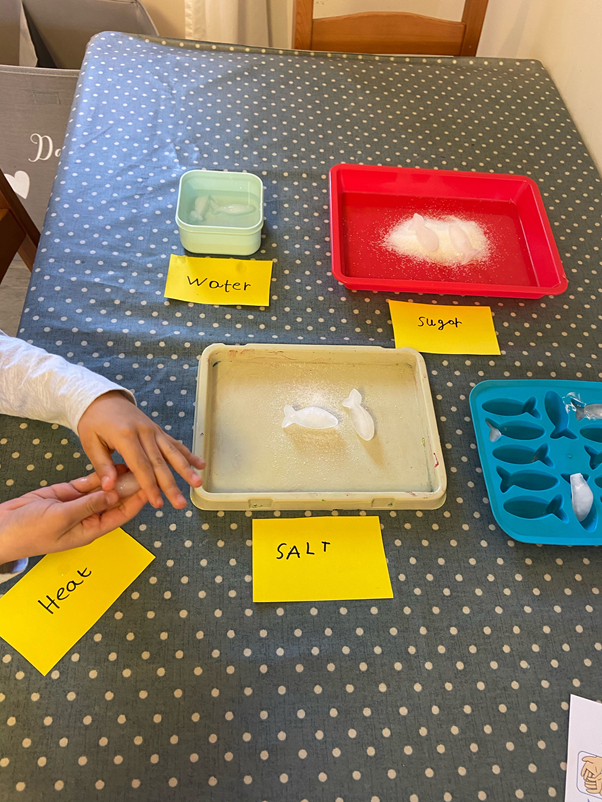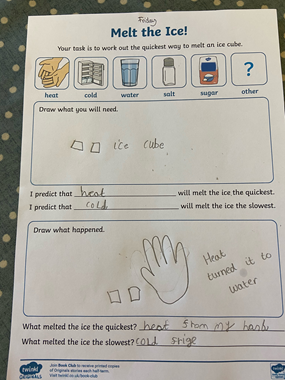 Leo giving it a go with some rather fab looking fish cubes....I bet your hands were cold after that part of the experiment Leo....!
Nathaniel Bird made me the best video EVER!! of him playing the part of the scientist! Smiliest most happiest scientist I ever saw!!
Great stuff elephants!!