World Book day fun!
So it was the last week of home learning this week......and what a great effort from the Elephant class! Lovely to see so many of them at the LIVE sessions, super work being sent in and of course World book day fun on Thursday!
Competition Winner
First of all I need to give a massive shout out and congratulations to the lovely Caitlin for winning a lock down poetry competition with young writers. This isn't the first time she has won a poetry competition either.....last summer during lock down she also entered and won and her poem was published in a book. The same thing will happen again......so we will have a 2 times published poet in our elephants class....one to keep an eye on I think...!! Absolute superstar!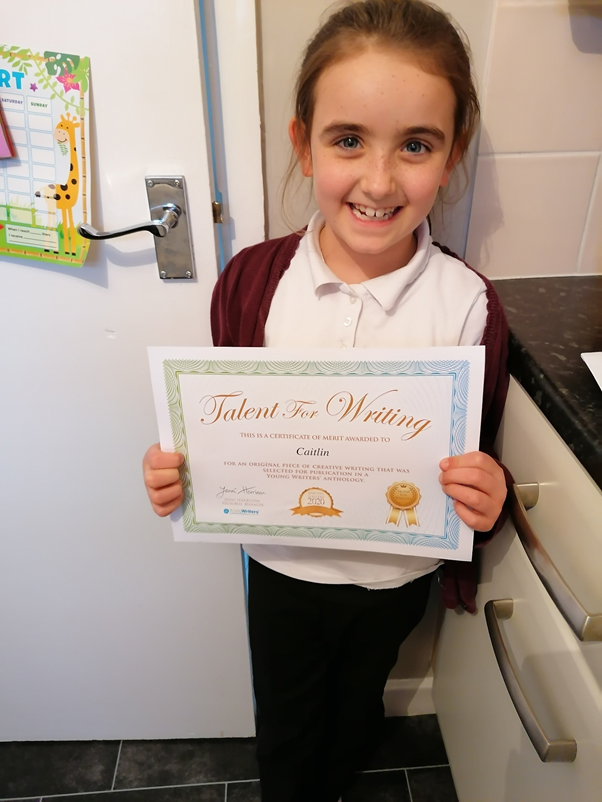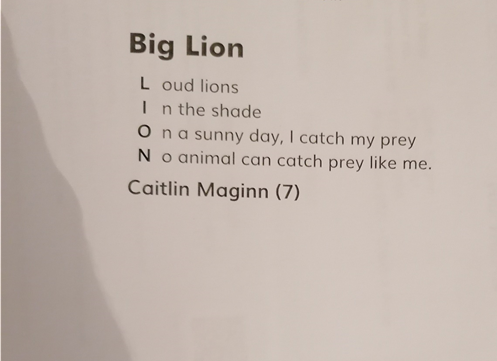 World Book Day
We started the day with a 'guess the book' game....children read the blurb on the back and then we had to guess what the book was..! Great reading skills, great guessing and some great books chosen!
The children were set several book day challenges and could choose which ones to complete......potato book characters and book marks were among them...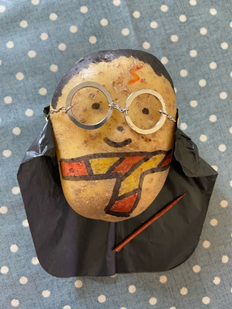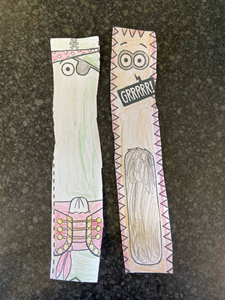 Just look at Leo's fabulous Harry Potter spud and super duper book marks!
Leo told me that he'd fashioned the glasses from paper clips.....such a clever idea!!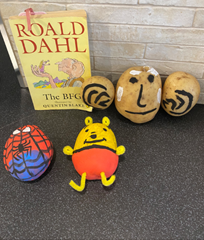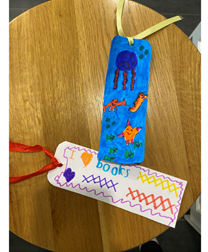 Emma Rose and little brother Ethan worked so hard producing not 1, not 2 but 3 potato characters.....can you guess who did what?? Great job on the bookmarks too.....!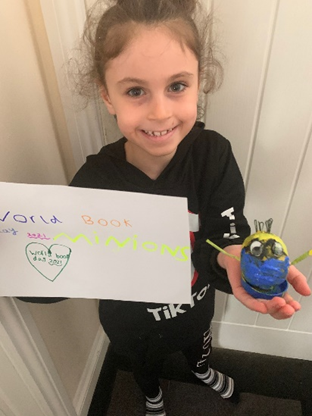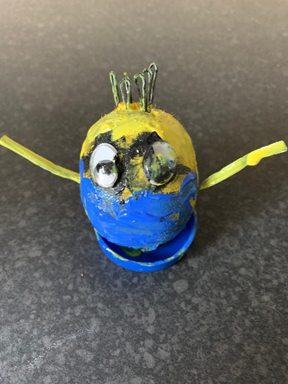 Aysa's spud is mioniontastic!! Love it! She made the hair out of metal hair clips pushed into the top....ingenious idea Aysa!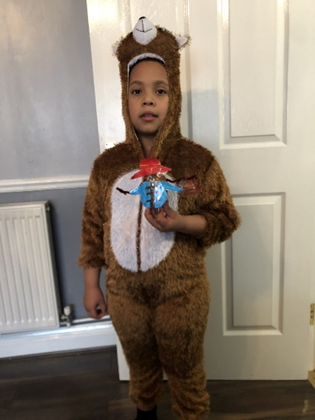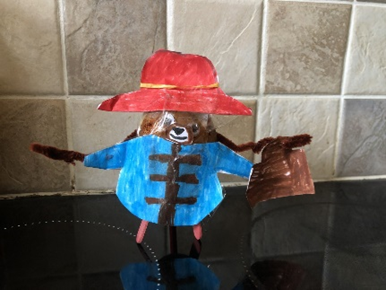 Nathaniel not only made a potato Paddington bear....which is awesome.....he also dressed up himself ......you make a lovely bear Nathaniel!!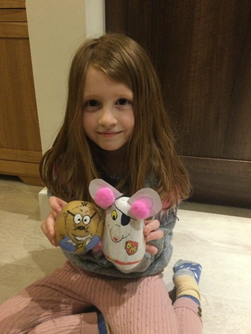 Erin and her mummy had fun making Danger mouse and his sidekick Penfold.....hmmmm can you guess which one Erin did? Excellent job Erin! (and mummy)!
Science
As I said last week elephants love science and the science task this week was to search for Wild Things in our local area.... looking for animals, prints/tracks and animal poo....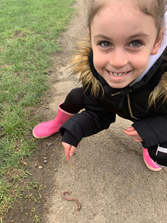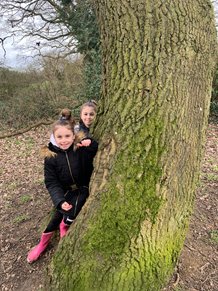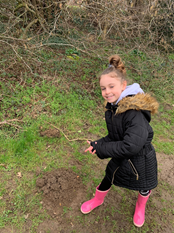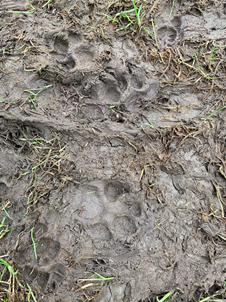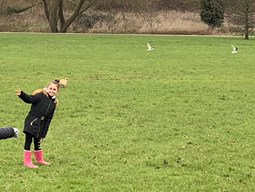 Aysa never fails to impress with her super scientific skills..(and big sis Yas too!!)...look at just a few of the things they found....worms, birds, tracks and molehills.....Great stuff girls!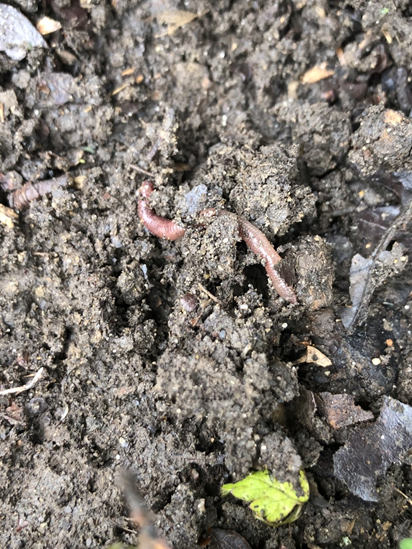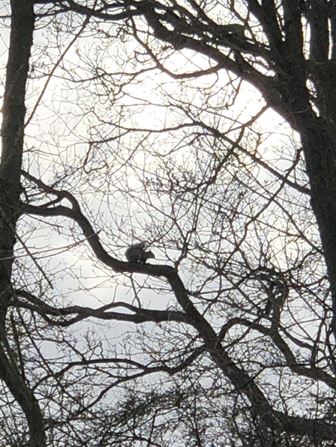 Nathaniel Bird also went on a wild walkabout and spotted worms, squirrels and birds. Excellent job you super scientist! He also wowed me with his geography skills going on a memory walk and then creating this absolutely fabulous 3D map.....what a star!!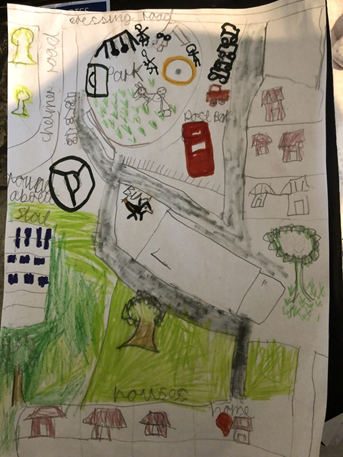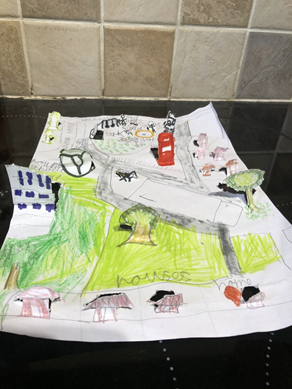 You have all been lock down superstars!!! We look forward to seeing all our lovely little elephants back at school next week....!!!