Anglo-Saxon discovery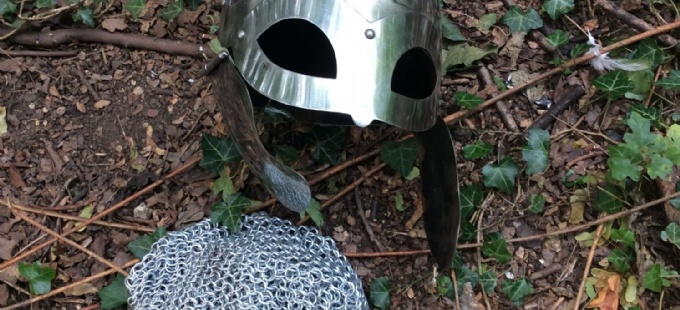 Our topic this term is 'Raiders of the Dark Ages'. This half-term our focus is on Anglo-Saxons and next half-term we will be learning about the Vikings.
On Monday 6th September, the children made an exciting discovery of a helmet and chainmail in the copse. They have been busy writing newspaper reports to tell everybody all about it and we will send a copy of these home.
After some research, they discovered that the artefacts dated from Anglo-Saxon times and have enjoyed finding out facts about the Anglo-Saxons. Try asking your child to name one of the Anglo-Saxon kingdoms, or ask them where Wednesday got its name!