VIKING DAY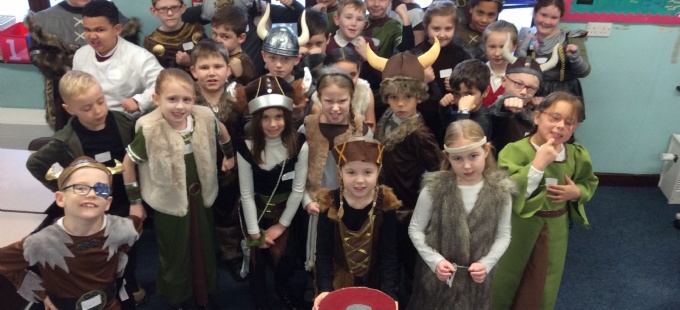 We all had a great time dressing up as Vikings on Wednesday to find out more about what life was like as a Viking.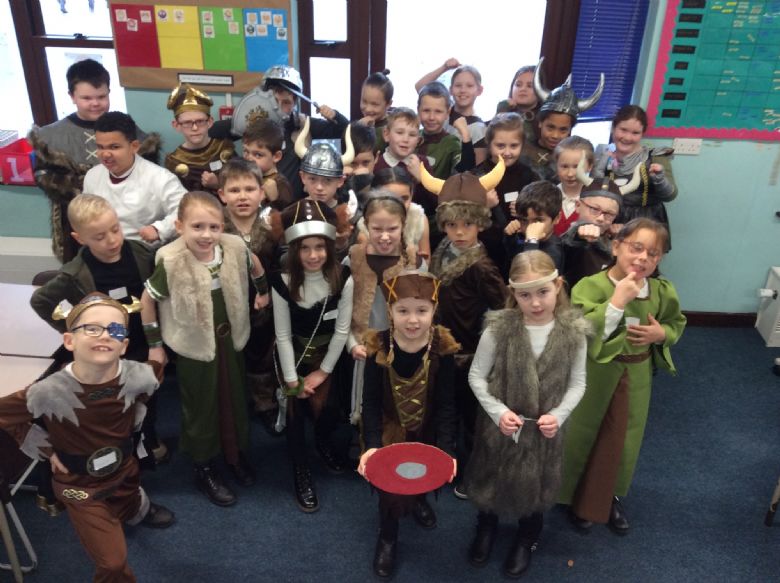 The children were all given a Viking name on their arrival to school and went to their first activity - Viking PE. They thoroughly enjoyed this activity, attacking other ships and taking people captive!
Later, they carried out Viking food tasting. Some children couldn't believe that Vikings used to eat horsemeat - although they did eat some of the food we still eat today, such as vegetable soup and porridge.
At the end of the day, the children came back to class to make a Viking longship from a milk bottle. Some children have brought these home today - they look great!
The children also found out about Viking place names, decoded runes, looked at pictures of Viking artefacts, and designed their own Viking shields.