Digital art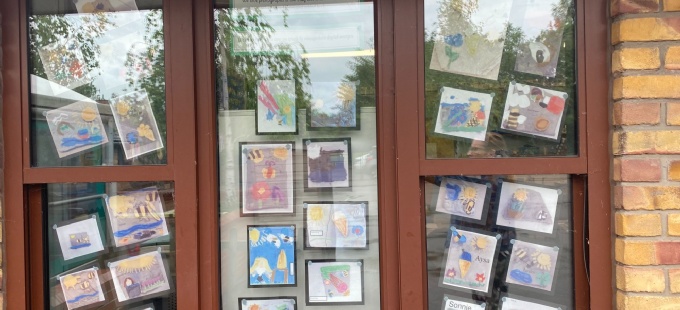 This week in Giraffes, the children have really enjoyed using the clay tiles they made previously as a basis for their digital art project.
They took photographs of their clay tiles and then cropped them, adding text and colour to improve them. They absolutely loved doing this!
I have copied them and displayed them in the classroom window for you to see. (Sorry the photograph isn't very good - you will have to look at the real thing!)
Next week, we will be using digital images to create a chosen mood.