Colchester castle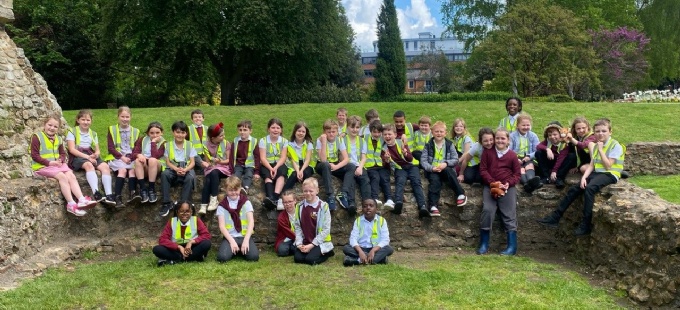 Our trip to Colchester Castle on Wednesday was fantastic! Hopefully your children have shared some of their learning with you already. We saw artefacts that showed how Boudica's army burnt the city of Camulodunum (Colchester) to the ground. These included a Roman helmet and charred pots. We also found out that there is a layer of soot, ash and debris underneath Colchester today, called the destruction layer, which is evidence of Boudica burning the city to the ground.
Our story tour guide told us the story of the Roman temple which was built and then destroyed by Celts, all down in the vaults underneath Colchester Castle... in rooms that would have formed part of the original Roman temple over 2,000 years ago!
The children enjoyed building roundhouses and Roman villas, along with dressing up as Roman soldiers too.