World Book Day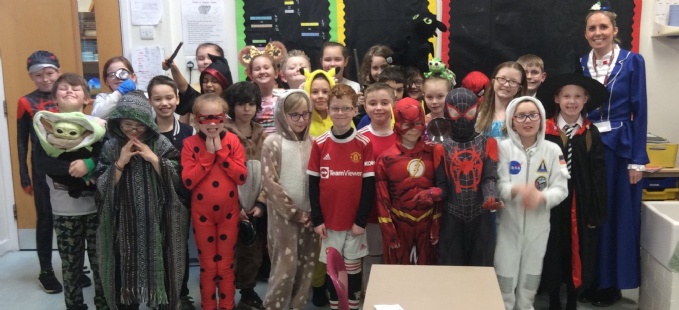 Thursday 3rd March 2022 was World Book Day
We had a great day in Hippos wearing costumes of our favourite book characters. Here are a few of the characters we had in class; Bambi, Harry Potter, Aires from Percy Jackson, Daisy from Murder Most Unladylike, the Wolf from Little Red Riding Hood and Hiccup from How To Train Your Dragon. We had lots of other great characters too.
As part of the day the Elephants class came to us, and we read their favourite books to them. It was lovely to see the children reading books together and being able to work with different children.
During WBD we also picked our new class read which is Fing by David Walliams. The blurb on the back of the books says...
This is the story of a child who had everything but still wanted more. Just one more "fing"...
We are all looking forward to finding out what happens next.
Here are some of the photos from WBD.