Maldon Trip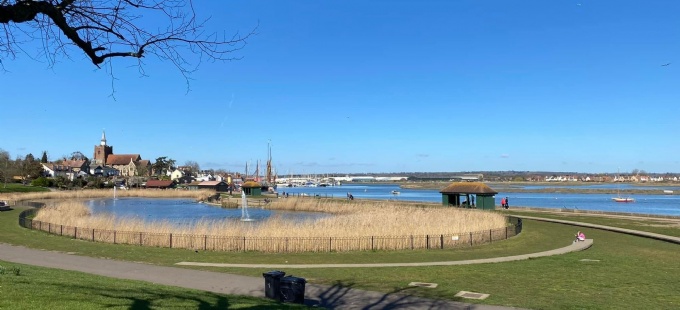 Year 3 and 4 spent a wonderful day at Maldon last Thursday.
On Thursday we all went to Maldon to compare the differences between the river Blackwater in Braintree and where it meets the sea in Maldon. Everyone was extremely well-behaved, and we all had fun exploring the area, playing in the park and eating chips!
We noticed how the river looks different to the river we saw in Braintree; it was wider and there were some very large ships on it which is not the case in Braintree. The human features around the two areas is completely different too. In Braintree there were only footpaths and grassy areas but in Maldon there were parks, footpaths, cafés, moorings for boats and lots of buildings.
We walked along the promenade and found the Anglo-Saxon statue which was interesting as we studied the Anglo-Saxons back in the autumn term.
All in all, we had a lovely day in the sunshine exploring somewhere new.