World Book Day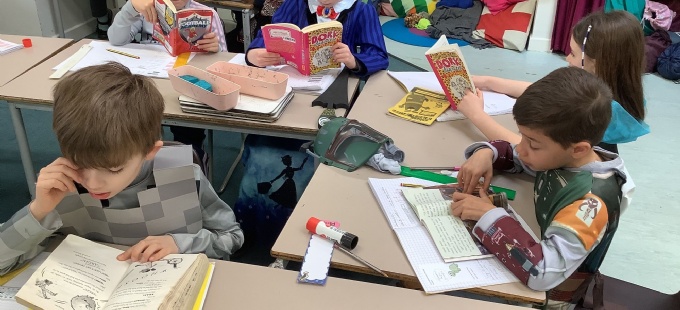 Hippo Class celebrate World Book Day: Thursday 2nd March
What a busy day it was!
Hippo Class represented our favourite characters with the BFG, Wednesday and Harry Potter all in attendance whilst we were taught by Professor Trelawney.
Throughout the day, children were given the power to ring the triangle and Stop, Drop and Read. Everyone loved this extra reading time!
We were also given the opportunity to share a book with a peer in Iguana Class. We put our skills of summarising to good use as we explained the plot and practised our fluency.
In the afternoon, Mrs Healy came to our class to read a book from another culture.
We also created our very own headpieces comprised of sea life, marine debris and a guest appearance of Colin the crab. This was inspired by our class reader: Oliver and the Seawigs. We have been delving into this novel throughout the Spring Term and are looking forward to reading the resolution soon.