Art and design
The Art and Design Lead in school is Emma Healy.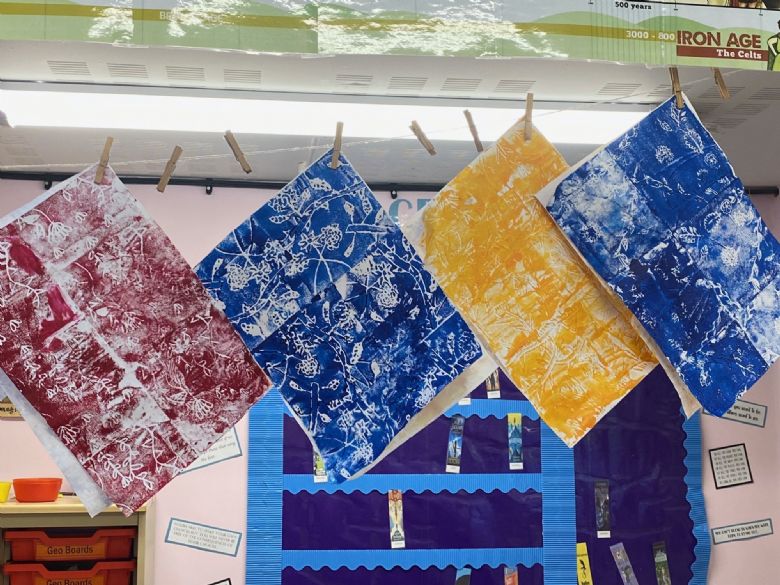 We believe a high-quality art education should inspire pupils by offering all children with learning opportunities to engage in exploring and evaluating art and design. Art and Design education gives pupils the skills, concepts and knowledge necessary for them to express their responses to ideas and experiences in a visual or tactile form. It sparks their imagination and is a fundamental means of personal expression. While it is essentially a practical subject, art should provide opportunities for reflection and, with increasing sensitivity, pupils should acquire the ability to make informed, critical responses to their own work and that of others. There is great pleasure to be derived from Art and Design and, through deeper understanding; pupils can gain access to cultural richness and diversity. The appreciation and enjoyment of the visual arts enriches all our lives.
Art projects are taught through a five-step process: research, experimentation, design, make, evaluate. In Years 3 & 4, pupils have recently made coil pots, inspired by their Stone Age topic and specifically the pots made by the Beaker people. Below is an example of how this learning is recorded:
Research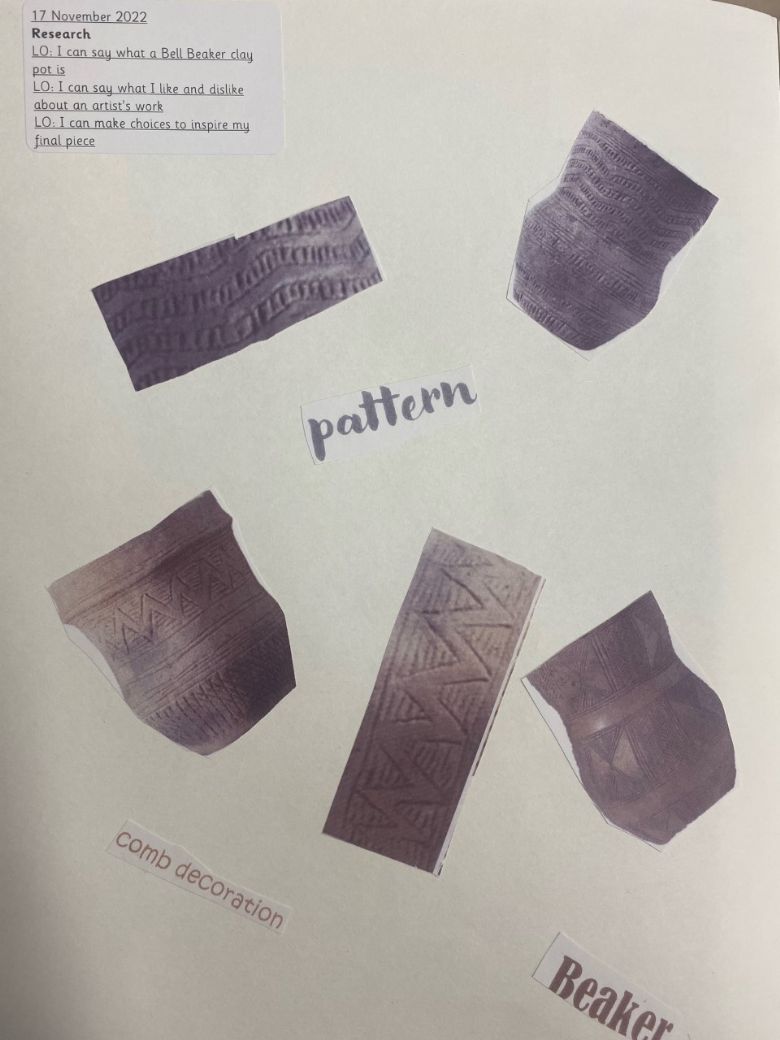 Experimentation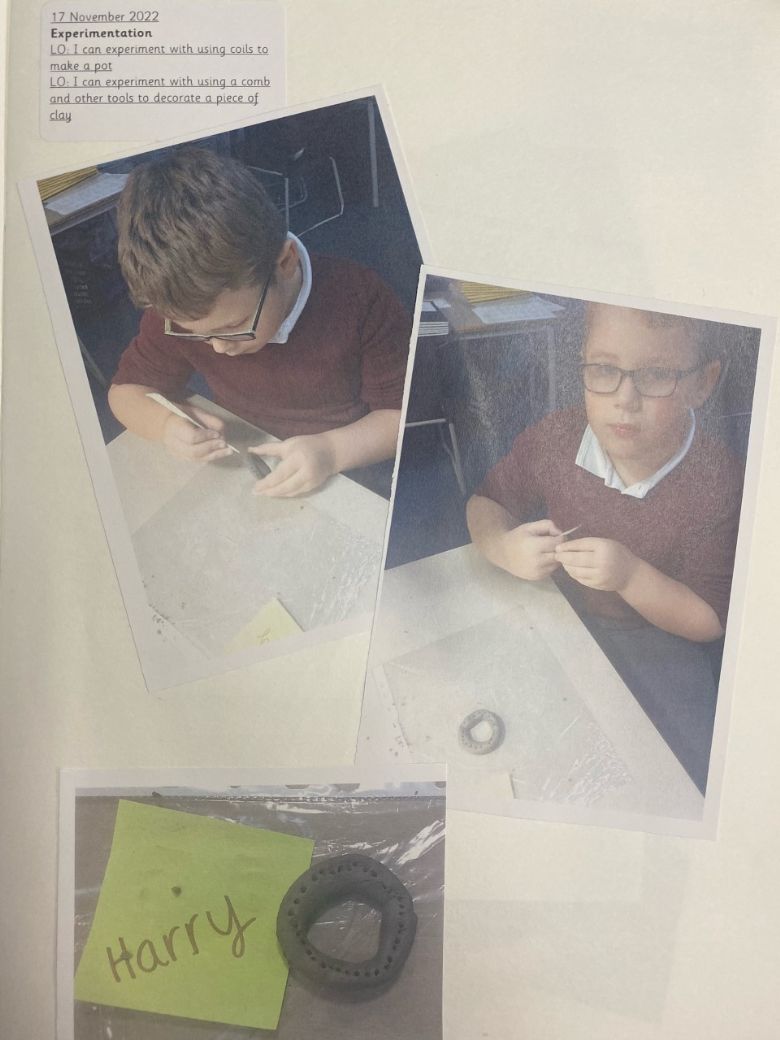 Design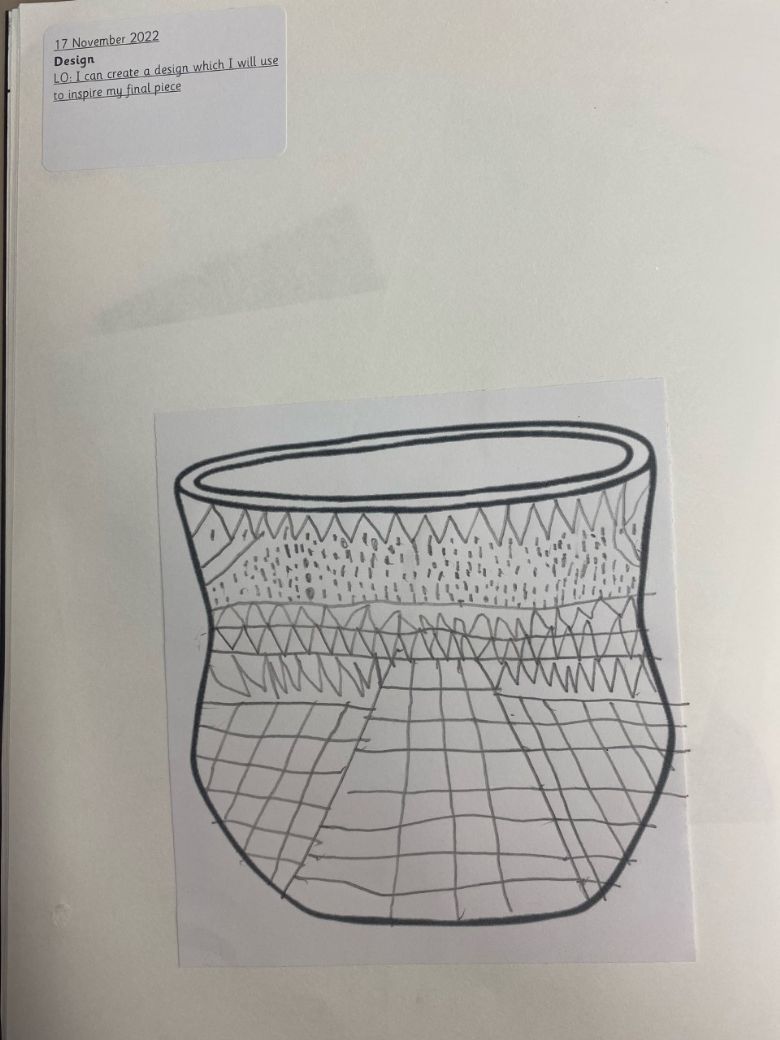 Make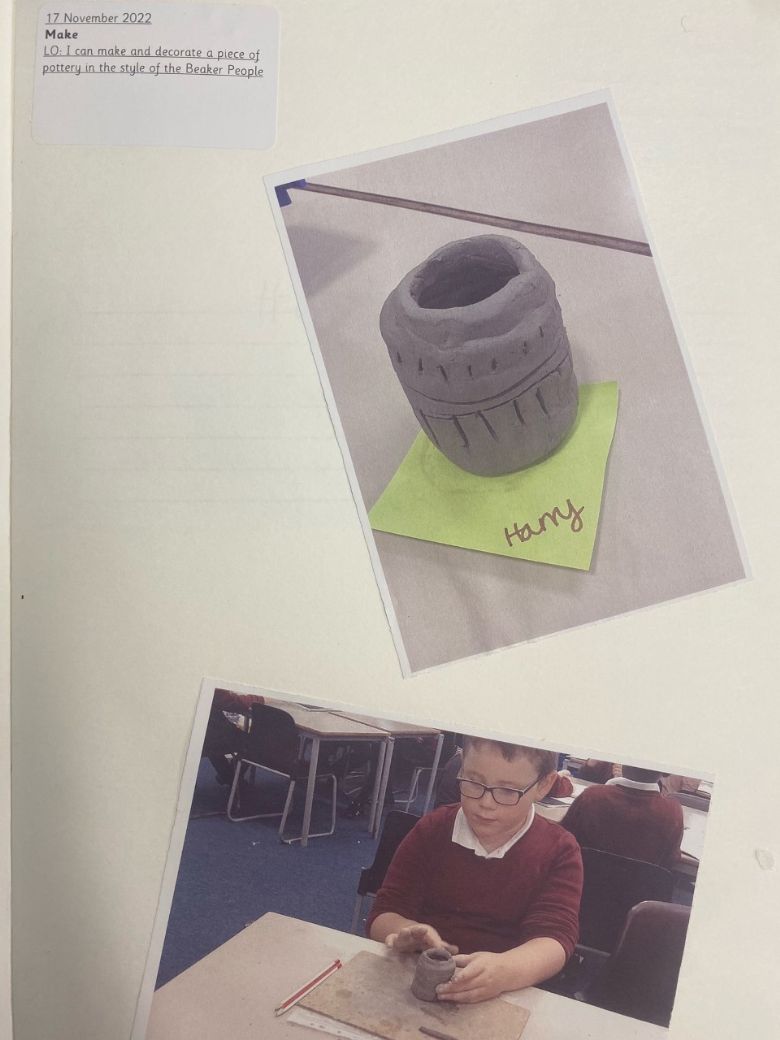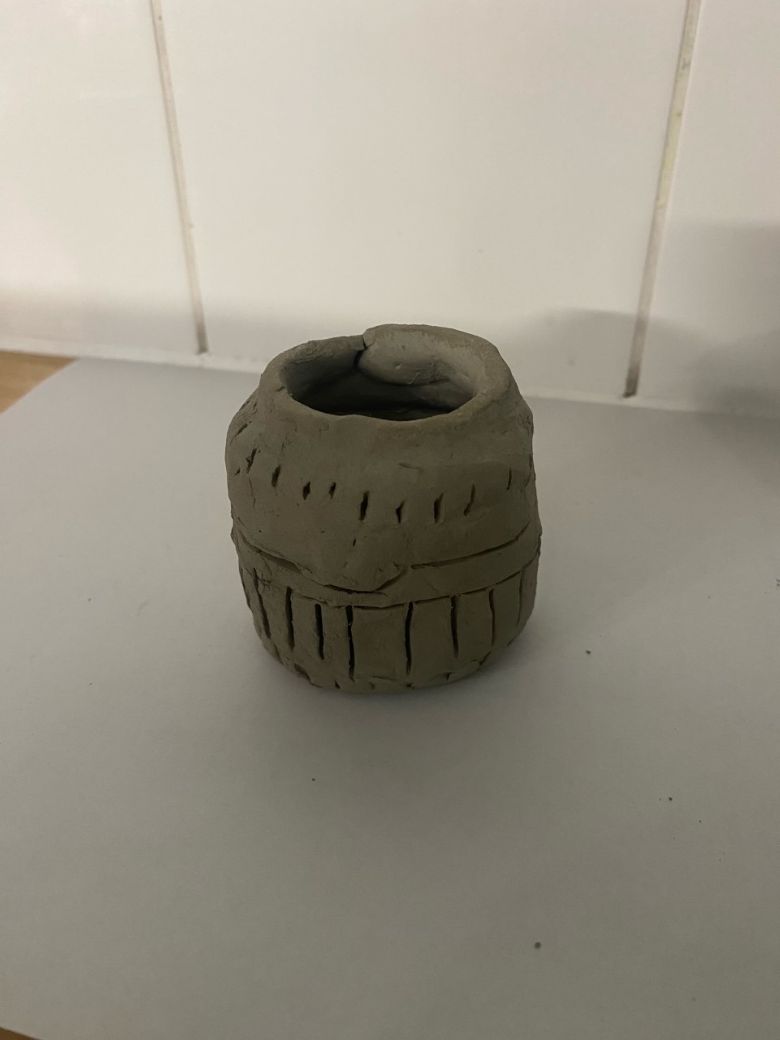 Evaluate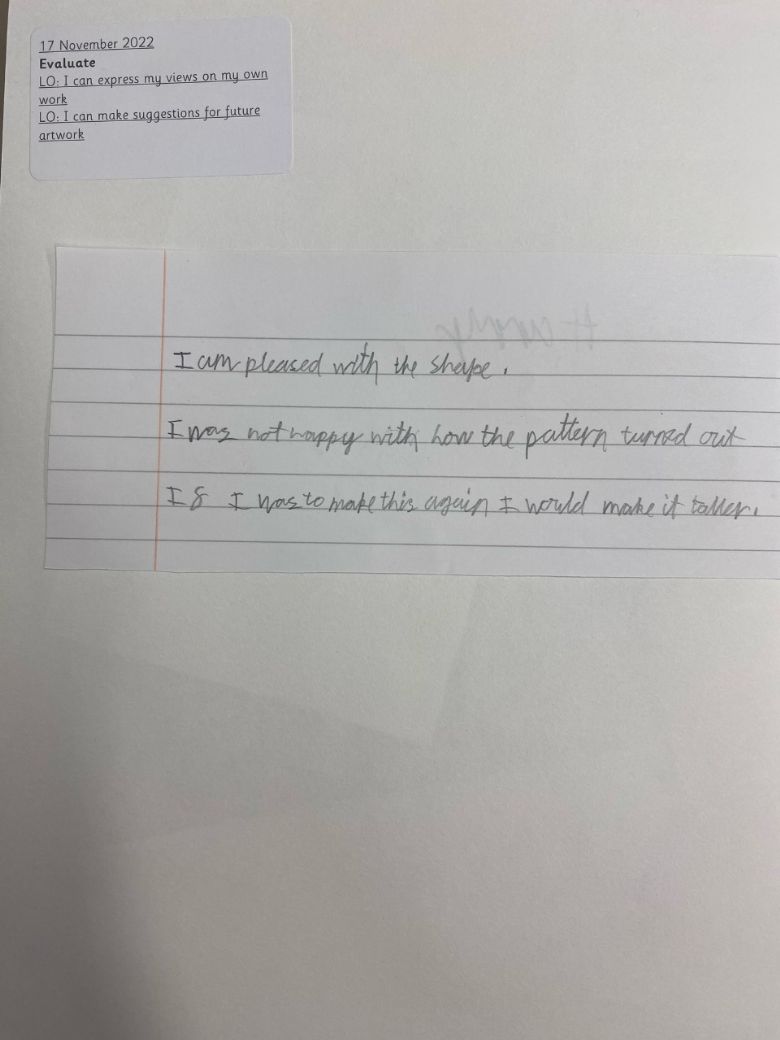 School aims
Through our teaching of Art and Design we aim to: 
enable all children to have access to a varied range of high-quality art experiences 
foster an enjoyment and appreciation of the visual arts and a knowledge of artists, craftspeople and designers, through links with the local and wider multicultural community. 

stimulate children's creativity and imagination by providing visual, tactile and sensory experience 

develop children's understanding of colour, form, texture, pattern and their ability to use materials and processes to communicate ideas, feelings and meanings 
teach children to express their own ideas, feelings, thoughts and experiences 

develop children's design capability 

enhance children's ability to value the contribution made by artists, craft workers and designers and respond critically and imaginatively to ideas, images and objects.